Are you looking for literary decor inspired by your favorite authors and books? Check out these 7 popular literary home decor trends hiding in your books.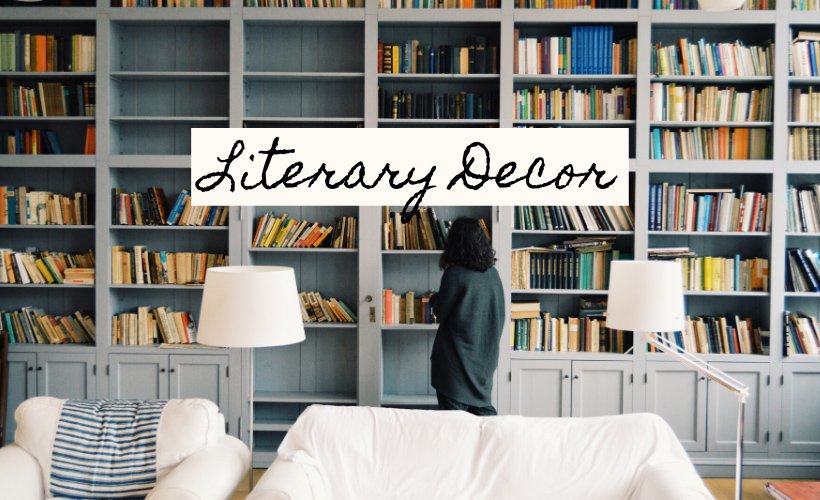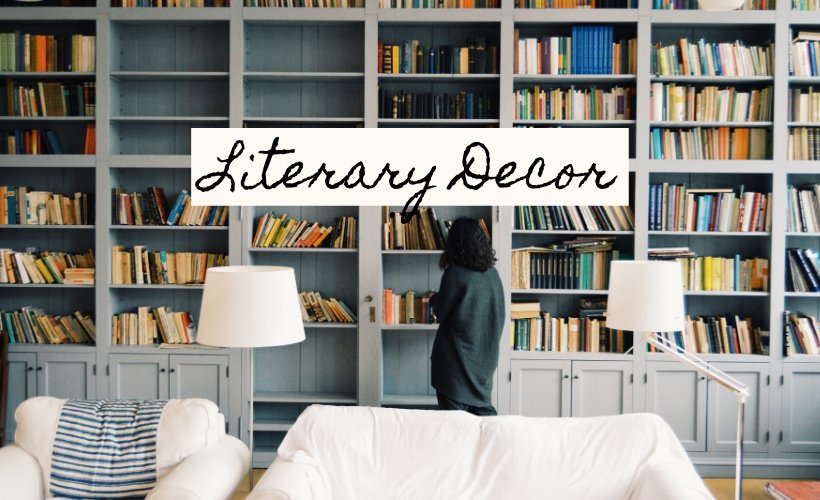 Literary Decor Inspired By Your Favorite Authors And Books
Guest Post by Tara Besore of Hammer and A Headband
Did you know some of your favorite books are full of literary decor inspiration for your home? Thoreau was way ahead of the Tidying Up craze, the March family was living the hygge life before it was cool, and Laura Ingalls Wilder was the Joanna Gaines of the pioneer era.
Maybe it's because I'm a home blogger, or because I was named after a house, but I love books that feature a strong sense of home. The best authors are like honorary interior designers, creating beautiful spaces that we want to visit or reproduce. Even a house made of dirt can seem appealing.
If you've ever wanted to spend the night in a Highland castle or escape to a cabin in the woods, discover the literary decor inspo hiding in these classic books and how to bring that magic home.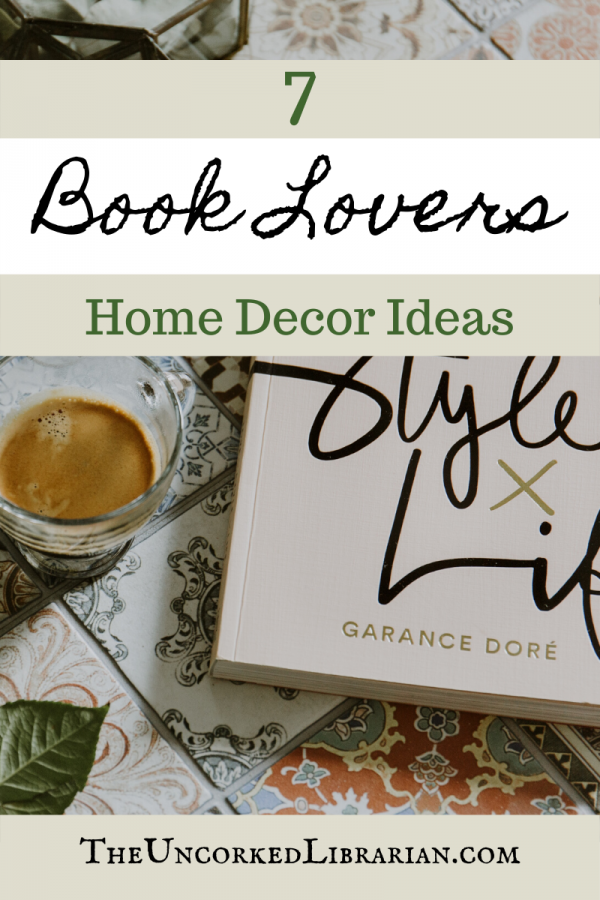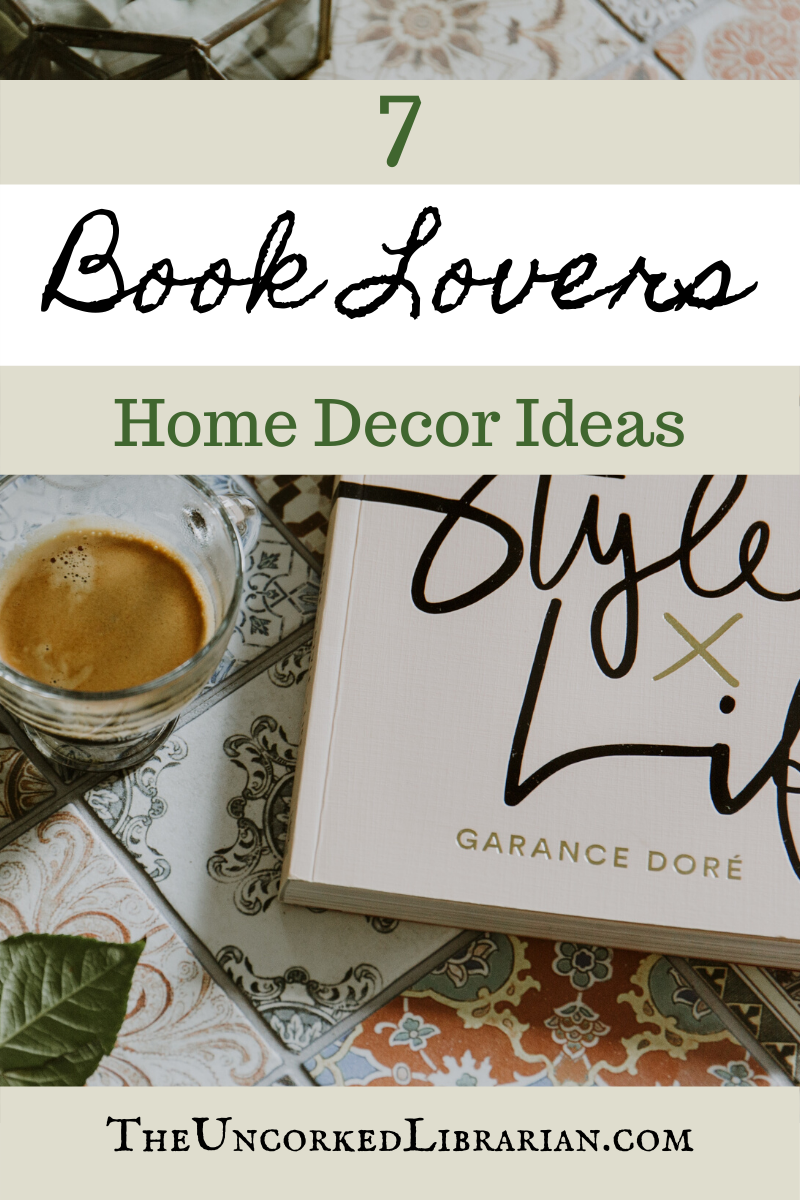 1) The Little House on the Prairie Series: Rustic Farmhouse Decor

"The floor was bright, clean pine boards, and the large room looked very pleasant when Laura and Ma had laid a braided-rag rug before each door." – Laura Ingalls Wilder, The Long Winter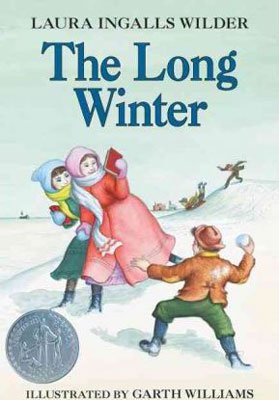 The Little House books vividly recount the endless challenges of pioneer life, while somehow making that simple way of living seem irresistible, at least to us city dwellers.
We can't help but yearn for the great open prairie, the sound of Pa's fiddle, the taste of Ma's white-flour dumplings, and the charm of rustic farmhouse decor.
Never does the Ingalls family struggle more than in The Long Winter, when they are snowed in nearly every day for seven months of almost nonstop blizzards. They have to carefully ration supplies, and most days they can't even leave the house except to follow the rope to the barn for chores. Not to mention the lack of internet.
The Long Winter could quickly become bleak for readers, as it recounts a time of extreme hardship. But the small details and little joys of life become even more important when Laura and her family must rely on each other the most.
Some days they pass the time braiding and sewing rag rugs. They adorn the windows with cream-colored curtains. On special evenings they read under the limited lamplight that flickers across the red-checked tablecloth.
How To Adopt The Rustic Farmhouse Style Literary Decor
You can adopt the rustic farmhouse style that was common among America's pioneers by making your own home linens and decor—or supporting your favorite Etsy makers—and choosing simple wooden furniture.
Get a taste of that self-sufficient prairie life with books like Little House Living. Learn how to make some of Laura's favorite crafts in My Little House Crafts Book, or try a recipe from the Little House Cookbook, one of my most treasured cookbooks.
For a modern take on farmhouse decor, don't miss Joanna Gaines' Homebody: A Guide to Creating Spaces You Never Want to Leave.
Rustic Farmhouse Literary Decor

2) Little Women: Hygge Literary Home Decor

"…Mrs. March got her wet things off, her warm slippers on, and sitting down in the easy-chair, drew Amy to her lap, preparing to enjoy the happiest hour of her busy day." – Louisa May Alcott, Little Women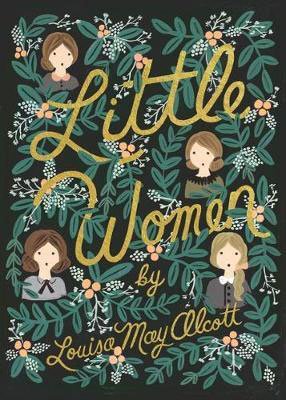 The March family has reached peak hygge levels in Little Women.
Hygge is the Danish concept of coziness, comfort, and contentment. Imagine relaxing by the fireplace in your softest PJs, surrounded by your favorite cats and maybe one or two people who fully get you. You've got a cup of cocoa and a good book, and there's nowhere you'd rather be. That's the Danish art of hygge.
Even though the Marches probably aren't aware of hygge, they are masters of the concept. When they all cuddle next to the fire, or pass the time enacting plays, or belt out songs around the piano while the snow falls outside, they are embracing a spirit of happy togetherness.
For the March family as well as our friends in Denmark, hygge isn't really a home decor trend so much as a way of living. But here in modern-day America we've put our own capitalistic spin on it; we really can't help ourselves.
How To Create A Sense of Hygge
To create a sense of hygge, we buy faux fur blankets, sweet-smelling candles and Scandinavian style log holders. We fill our homes with books, like The Little Book of Hygge, and surround ourselves with as many string lights as possible. And to get the Little Women style of hygge, it doesn't hurt to add a piano and the perfect writing desk.
This consumer approach to hygge isn't a bad thing if we remember the real heart of the concept, spending quality time with the ones we love.
And always listen to Marmee: "When you feel discontented, think over your blessings, and be grateful."
Literary Inspired Hygge Home Decor

3) The Wind In The Willows: Tiny House Style

"'What a capital little house this is!' he called out cheerily. 'So compact! So well planned! Everything here and everything in its place! We'll make a jolly night of it.'" – Kenneth Grahame, The Wind in the Willows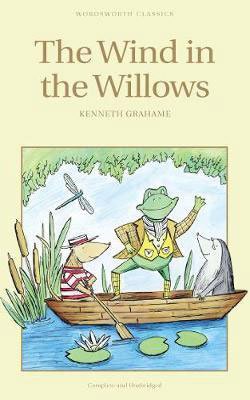 Who knew the tiny house movement was a home decor concept inspired by one of our most beloved books, The Wind In The Willows? It turns out that Mole was an early adopter of tiny house living.
When Mole first brings Rat to his little dirt home in the ground, he feels embarrassed by "its narrow, meager dimensions" and laments to Rat: "Why did I bring you to this poor, cold little place…"
It's hard for Mole not to compare his modest home to Rat's "cozy quarters" or Toad's "beautiful hall." As industrialized England embraces growth, consumerism, and technological advances like Toad's motorcar, Mole feels behind the times.
But Rat can't help but notice the benefits of living small. He loves how easy it is to find and access everything he needs, and he admires the smartly placed sleeping bunks in the wall.
Tiny house owners like Mole have to be creative to make the most of a small space, but they are rewarded with a simpler life and less cleaning (one of Mole's least favorite activities).
Where You Can Find Tiny House Literary Home Decor
If you're considering a transition to tiny house living, you can find inspiration in Tiny House: Live Small, Dream Big.
You can also embrace Mole's style of literary home decor by downsizing right where you are. Sell or donate your clutter so you can find the items you need. Keep only your favorite decor pieces, like Mole's cherished collection of ferns and statuaries.
Since this is The Uncorked Librarian blog, I should also mention that even in a tiny house, Mole has space for a cellar stocked with beer. Tiny house living is about making room for the things you love most, after all.
Very Teeny Tiny Home Decor Suggestions

4) Walden: Minimalism

"Most of the luxuries, and many of the so called comforts of life, are not only not indispensable, but positive hindrances to the elevation of mankind." – Henry David Thoreau, Walden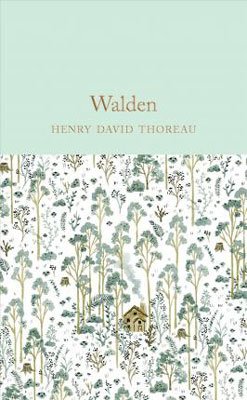 We can safely assume that Henry David Thoreau was not a fan of extravagant home decor. In Walden, he seeks a life with fewer material possessions and more time for nature walks and philosophical ponderings.
He goes on to say:
"With respect to luxuries and comforts, the wisest have ever lived a more simple and meager life than the poor. The ancient philosophers, Chinese, Hindu, Persian, and Greek, were a class than which none has been poorer in outward riches, none so rich in inward."
A young Thoreau calls on the wisdom of these original minimalists and their ancient cultures as he begins his simple living experiment at Walden Pond, just before his twenty-eighth birthday.
He respects the way people from other cultures commonly build their own shelters without taking on burdensome cost, noting that houses in his neighborhood cost "from ten to fifteen years of the laborer's life" to pay off. Oof, he would have had so much to say about today's housing market and our 30-year mortgages.
Thoreau challenges us to remove complications from our lives: "Simplicity, simplicity, simplicity! I say, let your affairs be as two or three, and not a hundred or a thousand…" Clearly he wasn't a blogger. I can't even get my social media accounts down to two or three.
How To Achieve Minimalist Literary Decor
For anyone interested in creating a minimalist home inspired by Walden, Thoreau tells us exactly what we need: "…a few implements, a knife, an ax, a spade, a wheelbarrow…and for the studious, lamplight, stationery, and access to a few books…"
Maybe in 2019, he'd allow you a smartphone and good wifi, but probably not much beyond that. And your home decor? Nature itself.
"We can never have enough of nature."

Thoreau
To further explore the philosophies of minimalism and simple living, you might enjoy brushing up on your Confucius, Lao Tzu and Socrates, some light reading for the holidays.
And if you haven't yet, check out The Life-Changing Magic of Tidying Up or Marie Kondo's Netflix show; her method really is life-changing and the gateway to minimalism.
You can find more about The Life-Changing Magic of Tidying Up along with other life-changing books here. Find complete book details here.
Walden Inspired Favorites

5) The Great Gatsby: Maximalism

"The [house] on my right was a colossal affair by any standard—it was a factual imitation of some Hôtel de Ville in Normandy, with a tower on one side, spanking new under a thin beard of raw ivy, and a marble swimming pool, and more than forty acres of lawn and garden." – F. Scott Fitzgerald, The Great Gatsby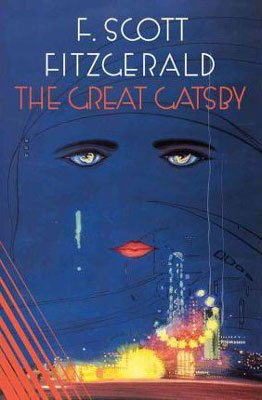 Even though The Great Gatsby is a cautionary tale and I'm pretty sure F. Scott Fitzgerald was warning us against the emptiness of materialism…OMG, what wouldn't you give to attend one of Gatsby's mansion parties?
Living large in an oversized home with an excessive amount of furnishings and decor—AKA maximalism—may not fill the void in Gatsby's heart, but it looks so enticing from the outside.
With all the recent popularity of minimalism, there's another crowd embracing maximalism. And you don't have to own a mansion to adopt this Gatsby-inspired literary decor.
Maximalist souls love to be surrounded by beauty, and a lot of it. They feel inspired rather than overwhelmed by clutter. Think shelves of worldly knickknacks, accessories filling nearly every surface, varied textures of upholstery fabrics and drapes, and a jungle-like collection of houseplants.
Or in Gatsby's case, two motorboats, a brass-rail bar, that marble swimming pool, and enough square footage that he can disappear in a house chock-full of rowdy New Yorkers. Don't even get me started on the live orchestra.
How To Achieve Gatsby Maximalism
To get the maximalist Gatsby look, opt for brass lamps and accessories, and keep the home bar fully stocked at all times.
You can also read up on the art deco style that defined this era, originating in France and partly inspired by American Indian, Egyptian and Classical cultures (reference).
Don't Miss These Gatsy-Inspired Decor Ideas

6) A Christmas Carol: Eco-Friendly Living

"…darkness is cheap, and Scrooge liked it." – Charles Dickens, A Christmas Carol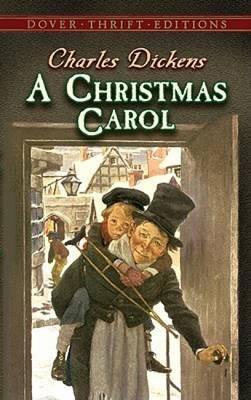 We all know in A Christmas Carol that Scrooge is an irritable cheapskate with a severe empathy shortage, but did you know he's also a champion of eco-friendly living?
After a long day at work, he gropes his way through the dark and foggy yard to reach his unlit home. Once inside, he lights a single candle to ascend the stairs, trimming the wick as he walks to conserve wax.
Even though Scrooge has a cold, he keeps only the smallest fire burning on this bitter Christmas Eve night. He has to hover close to it before he can "extract the least sensation of warmth." The guy is a classic conservationist.
Scrooge was ahead of the sustainability curve, running a nearly zero-waste home. Any home decor products he owned were most likely minimal and inherited.
How To Re-Create Dickens Inspired Home Decor
You can recreate the literary home decor of A Christmas Carol with plain curtains, one candle, and a bowl of gruel. Keep the house just warm enough to prevent frozen pipes.
If that doesn't sound appealing, try the modern alternative to Scrooge's style of eco-friendly living. Purchase sustainably made decor products and opt for energy-efficient lightbulbs, low-flow water fixtures, and maybe even solar panels.
For more ideas, check out Natural Living Style and Live Green: 52 Steps for a More Sustainable Life, as well as my new homeowners' checklist to find more green product ideas for your home.
Minimalist Literary Home Decor Ideas

7) Outlander: Castle Decor

"Banners and tartans hung on the walls between the windows, plaids and heraldry of all descriptions splotching the stones with color." – Diana Gabaldon, Outlander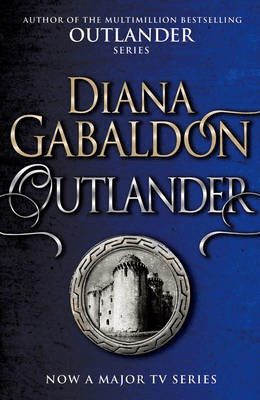 What would it be like to spend an evening sipping ale by the hearth in Lallybroch? Or to dine on a feast in the Great Hall of Castle Leoch?
The best way to reproduce the magic of Outlander for yourself would be to commission your own castle, or at least stay in one of the beautiful castle hotels of Scotland. On a smaller scale, you could try adding a bit of literary-inspired castle decor to your home.
How To Achieve Castle Magnificence Literary Decor
The stony dwellings of the Outlander world are lit up with candles and fires warm enough to get you through a cold night in the Highlands. Make the fireplace mantel your focal point, with your coziest chairs gathered nearby. Add your favorite tartan pattern in the form of pillows, curtains, wallpaper, or even the tartan carpet that's available these days.
And if you can't build a castle, maybe you can build your own Lallybroch-style brewhouse…
"…I sniffed deeply, and was rewarded with the rich smell of hops and yeast. That was the brewhouse, then, where the beer and ale for the estate were made."
…Or at least get a wine fridge.
For me, one of the best ways to bring home the Outlander magic is through food (hey, all of the senses affect the overall feeling of your home decor). I love the Outlander Kitchen cookbook. I've tried several of the recipes and they've been tasty and easy to pull off.
You could also find more Scottish literary decor inspiration in Highland Living.
Live Like A [Warm] King With These Literary Decor Ideas
Are you ready to decorate your home? Which of these literary home decor styles best matches your personality and preferences?
Pin It For Later!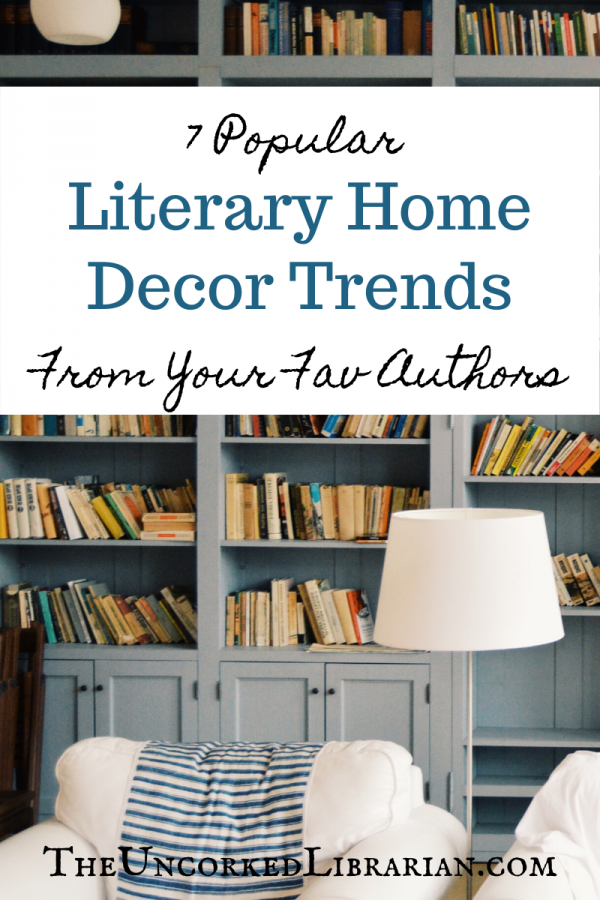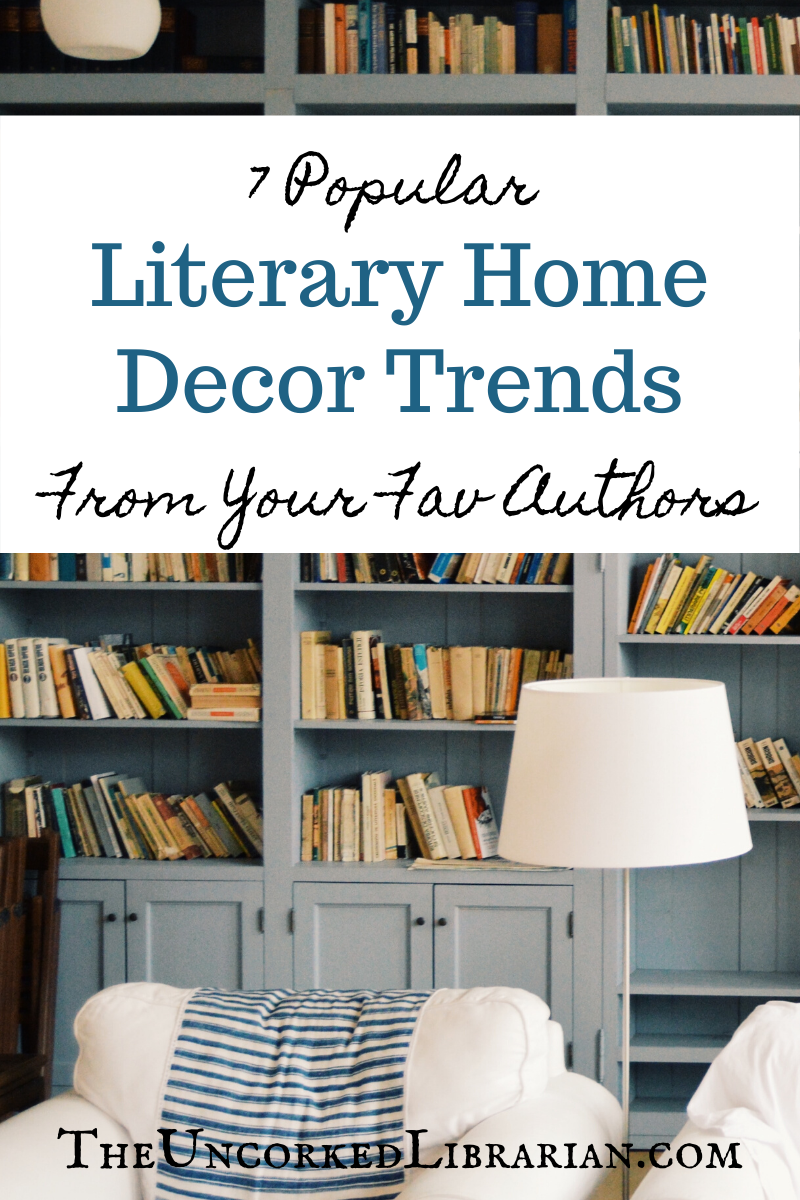 Where Should You Head Next?
Anti-Valentine's Books About Love That Aren't Cheesy
Audiobooks For Stellar Road Trips
Famous Travel Writers We Love
Books That Influence Writers
Books For Dad
Top WW2 Books Around The World
About The Author, Tara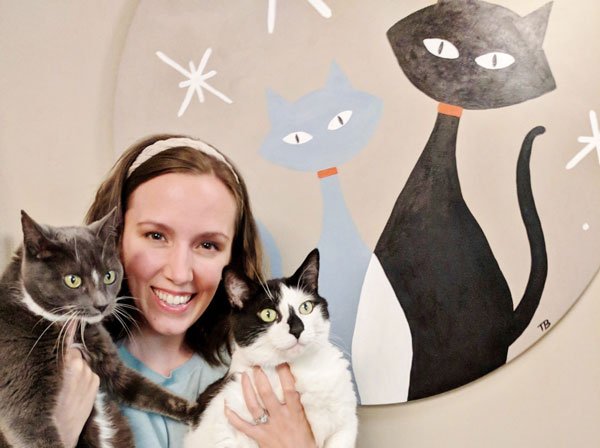 Tara Besore is the creator of Hammer & a Headband, a home and garden blog with a mid-century modern twist (and a healthy dose of whimsical cat decor). She seeks to abolish the boring and help people bring fun and beauty into their homes. Find home decor DIYs, printables, tips, and inspiration on her blog. You can also connect with her on Instagram, Twitter, Facebook, and Pinterest.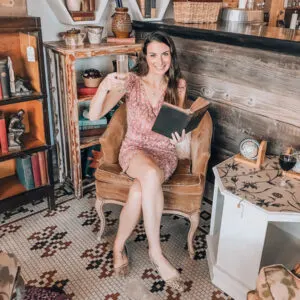 Christine (she/her) is the owner, lead editor, and tipsy book sommelier of The Uncorked Librarian LLC, an online literary publication showcasing books and movies to inspire travel and home to the famed Uncorked Reading Challenge.
With a BA in English & History from Smith College, an MLIS from USF-Tampa, and a U.S. Fulbright Fellowship in Christine's back pocket, there isn't a bookstore, library, or winery that can hide from her. Christine loves brewery yoga, adopting all of the kitties, and a glass of oaked Chardonnay. Charcuterie is her favorite food group.