Get your history lesson on with the best Greek mythology books to teach you more and transport you to a different place in time.
From retellings of Homer's epic poems, The Illiad and The Odyssey, to some of the best books about Greek mythology, these stories are sure to inspire, teach, and enlighten – as long as you don't tick off a vengeful and petty god.
Of course, many books with Greek mythology also depict times of war, focusing on long and, oftentimes, drawn-out battle scenes.
Not all of the players are admirable either – with questionable morals and lessons that may or may not get learned.
However, we especially appreciate books on Greek mythology that shed light on lesser-known characters – especially women – giving them agency and a voice.
Add in queer representation, and you have some of the best modern-day Greek mythology books to choose from.
Below, explore historical fiction, poems, short story collections, contemporary fiction, and LGBTQ+ books on Greek mythology for adults and teens.
Don't forget to tell us your personal favorite Greek myths book in the comments. Let's get started!
Read more great books about Greece.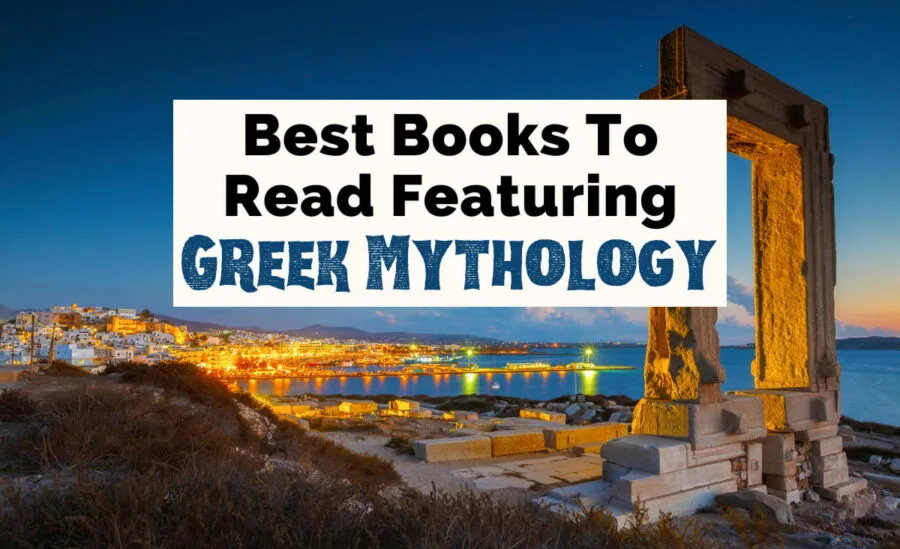 Grab your favorite books on Greek mythology:
28 Best Greek Mythology Books
By Dagney McKinney
Greek Mythology Books Set In Ancient Greece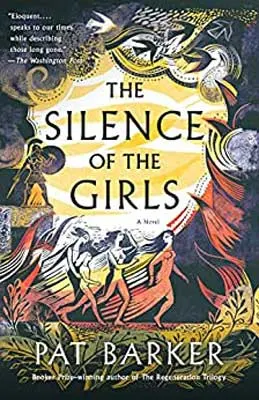 The Silence of the Girls by Pat Barker
The story of the siege of Troy is possibly the most well-known ancient Greek story ever told. Through Homer's Iliad, we know of the epic exploits of men like Achilles, Hector, Agamemnon, and Paris.
But with "heroic" feats also come barbaric acts and rampant misogyny, and these appalling events are seen no clearer than through the eyes of author Pat Barker's main protagonist, Briseis.
Once a queen of one of Troy's neighboring kingdoms, Briseis is taken as a "trophy" by Achilles, who destroyed her city and killed her family.
Now his concubine, Briseis is also desired by Agamemnon, leader of the Greek forces at Troy.
Caught between these two prominent figures, Briseis has a front-row seat to all the hours of conflict the Trojan war has to offer.
Shifting the focus away from the more commonly used patriarchal point of view, Barker's novel is one of the best reimagined Greek mythology books.
The Silence of the Girls is, at times, raw and unflinching in its depictions of war, with a strong feminist message that, fortunately, never comes across as sanctimonious or preachy.

Read The Silence of the Girls: Amazon | Goodreads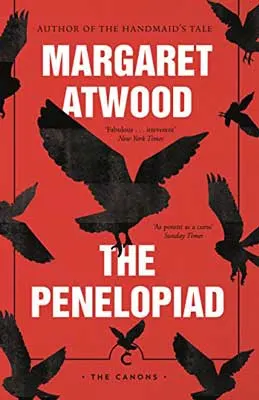 The Penelopiad by Margaret Atwood
In the final act of The Odyssey, Odysseus returns to his kingdom in Ithaca after 20 years away to reclaim his throne, reunite with his wife Penelope, and cleanse his house of the 100 suitors who have been competing for her hand in marriage.
Using his legendary wits and cunning, Odysseus succeeds against the odds and kills the suitors … and also twelve of Penelope's maids.
The suitors were invaders in Odysseus' household, so it makes sense (at least in Greek mythology book terms) to dispose of them. But why kill the maids?
This is one of the questions that author Margaret Atwood attempts to answer in her intriguing novella The Penelopiad.
The other is equally compelling: just what was Penelope really up to during the long years her husband was away?
She managed to keep control of the kingdom, raise a child, and fend off a hundred men for two decades. Most good Greek mythology books don't have as enticing and mysterious a premise as this one.

Read The Penelopiad: Amazon | Goodreads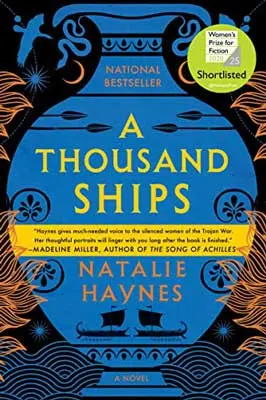 A Thousand Ships by Natalie Haynes
Natalie Haynes is responsible for some of the best Greek mythology books, and A Thousand Ships is a great place to dig into her back catalog.
The book is narrated by the muse, Calliope, and focuses on the Trojan War.
However, unlike the original stories, Calliope shares these well-tread tales from the point of view of the oft-overlooked female characters.
Although the Trojan War (and The Illiad) is at the center of the story, other mythological Greek characters pop up (mostly from The Odyssey), including Circe and Penelope.
Unlike traditional books on Greek mythology, Haynes always focuses on the women and ensures they finally have agency within their own stories.
For those that want a good feminist Greek myths book but don't know where to start with all the new retellings, A Thousand Ships is the perfect option.
And if you love Hayne's writing, you'll have several more to dive into afterward.

Read A Thousand Ships: Amazon | Goodreads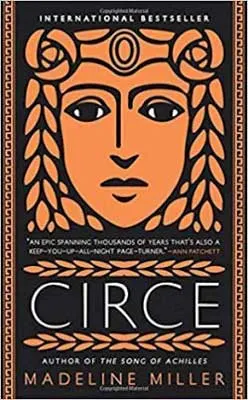 Circe by Madeline Miller
Born into a family of gods, the young Circe is not considered to be particularly godlike by the other deities. She doesn't have the power of her titan father Helios or the glamor of her naiad mother Perse.
Sent to the realm of mortals, she discovers that the power she has is more subtle: she can use witchcraft to change people into other beings, sometimes gods, sometimes monsters.
Wary of this ability, Circe is banished by Zeus to live alone on the island of Aiaia, and during her exile, she encounters many figures from across Greek mythology.
But eventually, with various gods and men gradually working against her, Circe must find out whether she belongs amongst the mortals or the immortals.
In the original telling of The Odyssey, the character of Circe is merely an obstacle to Odysseus' progress in the story and serves only as a way for the audience to learn more about Odysseus' cunning.
Circe the novel fleshes out this "guest star" character, with author Madeline Miller giving a distinct and refreshing voice to one of the far-too-few female characters of Homer's Odyssey.
This is one of the best Greek mythology books for those looking for a strong female lead character.

Read Circe: Amazon | Goodreads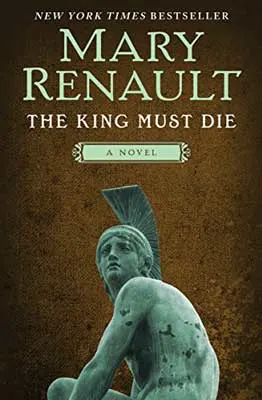 The King Must Die by Mary Renault
With The King Must Die, author Mary Renault takes the myths and legends of Theseus and retells them with the vigor and pacing of a thrilling adventure.
This coming-of-age narrative begins with the establishment of the young Theseus' insecurities – his small stature and unknown father – that would direct his future actions.
From there we follow him from Trodden to Eleusis, Athens, Crete, and then to Naxos, as he evolves from a juvenile prankster into a budding hero and eventually the charismatic leader who would venture into the labyrinth and do battle with the Minotaur.
Rather than straight-up retell the stories of Theseus, through her research, Renault constructs an anthropologically plausible version of events from which the myths might have arisen.
This technique marks The King Must Die as one of the more inventive Greek mythology books on this list in terms of narrative technique, especially considering it was first published in the late 1950s.

Read The King Must Die: Amazon | Goodreads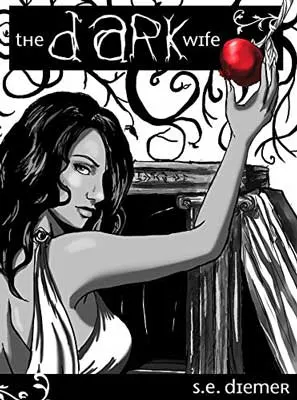 The Dark Wife by Sarah Diemer
Many people think they know the story of Hades and Persephone. But what if that story was a lie, told by an egotistical and vengeful god?
As a daughter of Zeus, king of the gods, Persephone's life has the makings of being better than most.
But growing up on Earth under the ever-watching eyes of Mount Olympus, Persephone has never had true freedom.
When Hades – jokingly called "lord" of the dead by Zeus – makes an appearance and offers Persephone a refuge from her constant scrutiny, was it ever likely that she would refuse?
But down in the Underworld with the goddess Hades, Persephone finds the opportunity for more than just freedom; she may also find love, and maybe even find an unknown strength within herself.
Author Sarah Diemer's sapphic retelling of the abduction of Persephone puts an entirely new spin on the story and makes The Dark Wife a must-read for anyone looking for more queer representation in their books on Greek mythology.

Read The Dark Wife: Amazon | Goodreads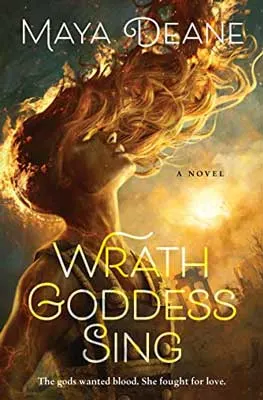 Wrath Goddess Sing by Maya Deane
In Wrath Goddess Sing we follow Achilles, a trans woman in hiding with her lover Damia after being shunned by her father.
When Odysseus and Diomedes come searching for her to join them in battle against the Hittites, she is reluctant to go.
She finally agrees after her mother, the goddess Athena, bestows upon her a much wished-for gift in exchange.
The Iliad is one of the most retold stories from Greek mythology, which is a shame because it isn't my favorite.
I tend not to like retellings set in Ancient Greece because of the focus on on-the-ground war tactics and battles.
However, despite all of that, I was buoyed to pick up Wrath Goddess Sing with Achilles as a trans woman and how that altered the story (it totally works, by the way).
Wrath Goddess Sing isn't my favorite retelling, but it is an engaging, high-octane story about identity and love. I also loved that the gods in this were shown to be manipulative, blood-thirsty, and cruel.
If you appreciate – and know – The Iliad much more than I do, you'll enjoy this queer retelling.
And if there's anything we can take away from this Greek myths book, it's that you should stay away from dolphins and gods. Truly words to live by.
Please be aware, though, that while this is a unique retelling of The Iliad and has excellent trans rep and discussions of transphobia, many of the discussions around race and descriptions of race are deeply uncomfortable and problematic.
It's possible they may have been somewhat accurate for the time the book is set (Ancient Greece), but it also impacted my enjoyment of the story and is something readers should be aware of going in.

Read Wrath Goddess Sing: Amazon | Goodreads
Modern Retellings Of Greek Myths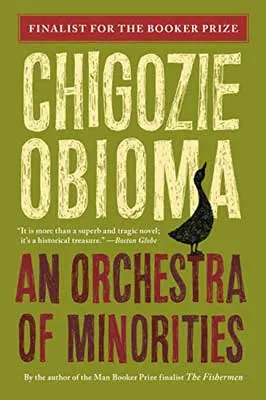 An Orchestra of Minorities by Chigozie Obioma
An Orchestra of Minorities is heavily steeped in Igbo Cosmology and is a modern retelling of The Odyssey.
The book follows Chinonso, a struggling farmer, and is narrated by his chi, or guardian spirit. It is set partially in Umuahia, Nigeria, and partially in Northern Cyprus.
Chinonso's life is turned upside down after he stops Ndali, a young woman from a wealthy family, from jumping to her death. The two fall in love, but Ndali's family does not approve of Chinonso.
To win their approval, he sells all of his possessions to move to Cyprus and get a degree.
Unfortunately, this proves disastrous and sets Chinonso on an unwanted journey that takes him further and further away from the life he thought he wanted.
An Orchestra of Minorities is one of the best Greek mythology books because it not only successfully updates a classic tale but provides insight into a fascinating culture often overlooked in White media.
Read more fantastic books about Nigeria.

Read An Orchestra of Minorities: Amazon | Goodreads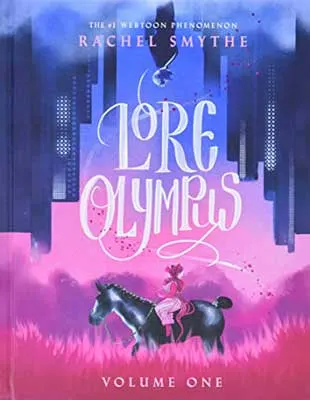 Lore Olympus by Rachel Smythe
Persephone has not had a regular godlike upbringing. Having been raised in the mortal realm by her goddess mother Demeter, she knows nothing of the traditions, politics, or social graces of Olympus.
So when she finds herself brought to an Olympian party, she's way out of her depth. But here she meets Hades, ruler of the Underworld, and she can't deny that she feels a connection.
Little does she know that she's about to find out exactly how the denizens of Olympus do things. If only she could work out her place in the world of gods and monsters.
Originally a webtoon but now available in print, author Rachel Smythe's graphic novel does what some of the best books about Greek mythology do: namely, reimagining the stories for the modern era.
With highly stylized artwork and a distinct narrative voice, Lore Olympus is perfect for anyone looking for Greek myths books with a modern twist.

Read Lore Olympus: Amazon | Goodreads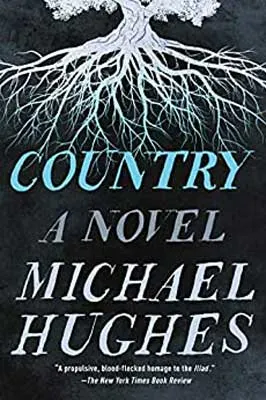 Country by Michael Hughes
If you love modern retellings of Greek mythology books and stories, Country is my favorite retelling of Homer's classic The Illiad.
Country is set in Northern Ireland during the 1990s and centers on The Troubles.
The story follows a group of IRA members who are dissatisfied with the terms of the ceasefire agreement with the British and refuse to give up their weapons.
However, it is soon revealed that this group has an additional bone to pick with the English. Or, at least, one Englishman in particular as they believe he's responsible for stealing away one of their wives, Nellie.
The Helen of this story (but with more agency), Nellie's betrayal of Dog – the brother of the group's leader – sets in motion the series of events within Country.
Soon the infighting within the group leads to a fallout between their leader, Pig, and their best triggerman, Achill, which leads to bloody consequences for them all.
It's amazing how perfectly the story of The Illiad is transposed into modern Northern Ireland. However, prior knowledge about the IRA and The Troubles is essential.
This book is unapologetically Irish and does not hold your hand through the conflict; you are expected to know the basics going in.
Country is definitely one of the more violent Greek mythology books for adults, and like any story about war it does not always bring out the best in its characters.
But Country also humanizes people in a way The Illiad does not while still being a faithful adaptation.
Uncover more fantastic books about Ireland and Irish culture.

Read Country: Amazon | Goodreads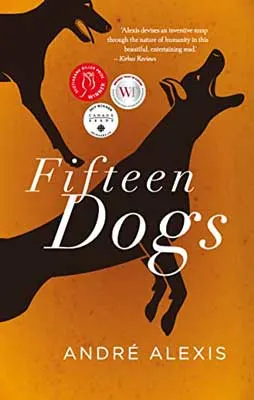 Fifteen Dogs by André Alexis
Strange things happen when two gods get together for a drink.
While hanging out at the Wheat Sheaf Tavern in Toronto, Apollo and Hermes get into a debate about happiness and whether or not animals would be happier than humans if they could think and talk the same way.
Together, they decide to find out. Wagering a year of servitude on the outcome, they bestow human levels of consciousness on a group of fifteen dogs at a nearby veterinary clinic.
Endowed with their newfound abilities to speak and think in ways greater than they ever have before, the dogs easily let themselves out of the clinic, make their way to the city's High Park, and form a society.
But with new awareness comes new priorities, and before long the dogs begin to break apart and follow their own individual dreams and impulses.
Fifteen Dogs is undeniably one of the most unique books on Greek mythology for adults on this list, with author André Alexis asking the big questions by holding up a canine mirror to ourselves.
Head here for some more of the best books about dogs.

Read Fifteen Dogs: Amazon | Goodreads
Join The Uncorked Reading Challenge Today
---
Travel around the world with the Uncorked Reading Challenge. Get the best book and movie recs straight to your inbox. Sign Up Now.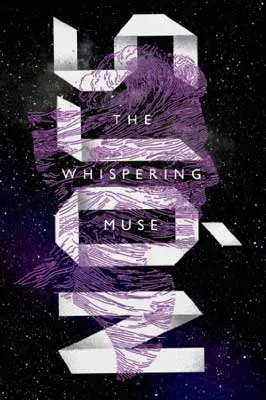 The Whispering Muse by Sjón, translated by Victoria Cribb
Caeneus, once an argonaut and Greek hero, now finds himself the second mate on a Danish merchant ship.
He spends his evenings regaling fellow shipmates about his exploits 3000 years ago in Ancient Greece.
However, Caeneus is not the hero of this Icelandic novella. Instead, we see the journey through the eyes of the twice-widowed 80-something Valdimar Haraldsson.
Invited on board by the captain of the ship, Haraldsson is obsessed with the history and etiquette of eating fish in Nordic culture. And he often bores his shipmates with his fascination.
Heavily rooted in Greek myth and Nordic seafaring tales, poet Sjón weaves a unique look at a modern(ish) Caeneus.
Those looking for lyrical books with Greek mythology will be swept away by Sjón's prose.

Read The Whispering Muse: Amazon | Goodreads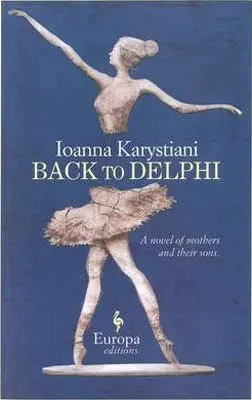 Back to Delphi by Ioanna Karystiani, translated by Konstantine Matsoukas
When her son Linus is granted a five-day furlough from his prison, his mother decides to take them on a trip to Delphi in the hopes that it might distract him from his everyday existence under life imprisonment.
She also hopes that they might bond a little more, seeing as their relationship is strained at best.
Unfortunately, that strain is about to increase because Linus' mother has a secret that she has kept from Linus for years. Namely, that she was the one who led the police to him.
Back to Delphi follows in the footsteps of many Greek mythology books. Fiction featuring heavy themes such as forgiveness, guilt, and revenge often do, especially in familial relationship settings such as this.

Read Back to Delphi: Amazon | Goodreads
Home Fire by Kamila Shamsie
Isma is 28, and she has waited years to strike out on her own. Isma's life hasn't been easy.
Six years prior, her mother and grandmother died unexpectedly within a year of each other, and she was left in charge of two confused and grieving 12-year-olds.
Her father, a jihadist, was captured in Afghanistan and disappeared to Guantanamo Bay where he died.
Now, finally, with her two siblings Anneka and Parvaiz old enough to care for themselves, she is pursuing her dream of studying in the USA.
But with her brother now inexplicably mixed up with ISIS and her sister determined to get him back, Isma's dreams might be put on hold a little longer.
Home Fire is a modern retelling of Sophocles's play Antigone with a British Muslim family at the center.
And like all good Greek mythology books, Home Fire tackles important and pertinent issues.
Rather than an Ancient Greece setting, this modern retelling is set predominantly in the US, the UK, and Syria with a few mentions of Afghanistan.

Read Home Fire: Amazon | Goodreads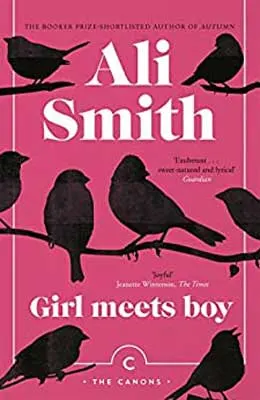 Girl Meets Boy by Ali Smith
Imogen and Anthea are sisters, though that's the only thing they have in common. Working together at Pure – a creative agency in Inverness, Scotland – the two have very different roles and work ethics.
Bored with the office atmosphere, Anthea finds herself falling in love with a local environmental activist known as Iphisol, whose billboard-sized political attacks against the bottled water company that Pure is working for are a thorn in Imogen's side.
When girl meets boy, anything can happen!
This witty and engaging novella is a retelling of one of Ovid's stories of transformation from his epic poem The Metamorphoses.
Full of puns and reversals, doubles and double meanings, this fun Greek myths-inspired book is not to be missed.

Read Girl Meets Boy: Amazon | Goodreads
Greek Mythology Poetry Books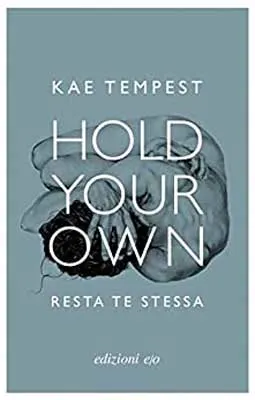 Hold Your Own by Kae Tempest
I rarely read poetry, but Kae Tempest never fails to blow me away and crawl under my skin. This is the first collection of theirs that I ever read and it hooked me.
Based on the Greek myth of Tiresias, Hold Your Own is a poignant collection that explores aging, sex, love, gender, and power dynamics.
Tiresias was a blind prophet punished by the Goddess Hera and turned into a woman.
Using an aging Tiresias as inspiration, the collection is split into four sections (childhood, womanhood, manhood, and blind prophet).
Hold Your Own is an incredibly accessible collection that is perfect whether you're familiar with poetry or are looking for a place to start. And if you love Greek mythology books, then even better!
If you love their work and want more Greek myths, check out Brand New Ancients.
Please note: Kae Tempest is non-binary and uses they/them pronouns. However, many of their older works – including this collection – are often still published under their former name.

Read Hold Your Own: Amazon | Goodreads
Nonfiction Books About Greek Mythology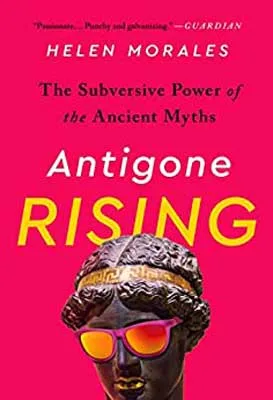 Antigone Rising: The Subversive Power of the Ancient Myths by Helen Morales
Antigone Rising is a collection of feminist essays by classicist Helen Morales that is perfect for anyone looking for non-fiction Greek mythology books.
She uses problematic aspects of Greek and Roman myths to examine struggles still present in the modern-day.
This is a refreshing and insightful collection that covers a range of contemporary issues, including rape culture and the #MeToo movement, the toxicity of dieting culture, and LGBT+ rights.

Read Antigone Rising: Amazon | Goodreads
YA Greek Mythology Books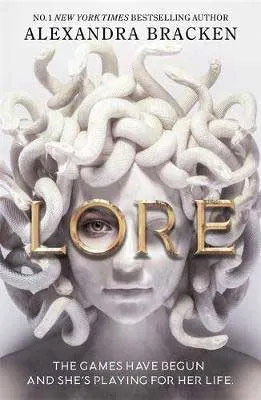 Lore by Alexandra Bracken
Every nine years, the Agon begins again.
This punishment – part of the fallout from a previous rebellion – sees nine Olympian gods turned mortal and hunted across the Earth for seven days by descendants of Achilles, Perseus, and other legendary Greeks.
Having left the life of the Agon behind years ago, Lore Perseous is brought back into the conflict following the appearance of two key players: her friend Castor, long since presumed dead, and the badly wounded Athena.
By agreeing to help the goddess, Lore is sucked back into the divine conflict – a decision that may have deadly consequences, not just for the gods, but for the humans as well.
Lore has been described by some as Greek mythology meets The Hunger Games.
If that inspires you to read it, excellent. If you feel put off by that comparison, don't be; the writing style will draw you in at a pleasant pace, and the characters are well-rounded and engaging.
Lore is definitely one of the more contemporary-literature-minded books with Greek mythology on this list.

Read Lore: Amazon | Goodreads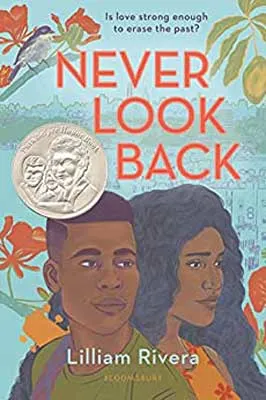 Never Look Back by Lilliam Rivera
Young Pheus has spent his whole life in the Bronx, using his lyrical voice to charm members of the neighborhood with ease.
This summer, he plans on nothing more strenuous than singing and playing his guitar on the beach. But then he meets Eury.
Eury is in the Bronx visiting her cousin, and Pheus is entranced by her complexity and her beauty. He's determined to put a smile on her face, and with his golden voice, he might just be able to do so.
For Eury is haunted by demons – quite literally, she believes.
Having lost her home to Hurricane Maria, Eury believes it was actually her fault, and that a being is following her wherever she goes, determined to bring her down into its realm at all costs.
As you might have guessed from the names, this Greek myths book is a modern retelling of the tragedy of Orpheus and Eurydice.
By transporting the events to modern-day America and telling them with Afro-Latinx protagonists, author Lilliam Rivera gives her take on the story some grounded relatability, despite the supernatural proceedings.

Read Never Look Back: Amazon | Goodreads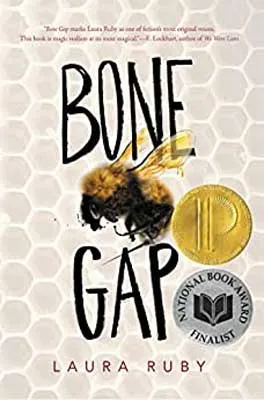 Bone Gap by Laura Ruby
In the small town of Bone Gap, people go missing. This is a known thing for the locals; the town is full of gaps, after all.
So when Finn and Sean O'Sullivan suddenly find themselves alone after the beautiful Roza disappears, it doesn't exactly send the townsfolk into a frenzy.
It's not the first time they've been abandoned; their mother ran off for a new life with a new man a few years ago. However, this time Finn knows it's different.
Roza has been kidnapped, but despite his best efforts Finn cannot remember the face of the man who took her, and soon everyone stops believing him … even Sean.
Author Laura Ruby's retelling of the story of Persephone is both mind-bending and surreal, which is perfect for the magical realism these Greek mythology books are capable of diving into.

Read Bone Gap: Amazon | Goodreads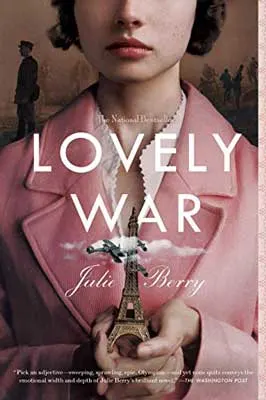 Lovely War by Julie Berry
While on Earth in 1942, the goddess Aphrodite is caught in an act of infidelity with the war god Ares by her husband Hephaestus.
Having committed one indiscretion too many, she is to be put on trial by her peers on Mount Olympus.
In order to avoid this fate, Hephaestus agrees instead to hear her tell a story of the transcendent power of love and romance.
As she spins her sweeping narrative, Aphrodite tells of four young mortals brought together by music during the First World War.
Through the saga of this quartet's challenges, she attempts to answer the burning question: why are Love and War always drawn to each other?
Mixing wartime drama with the divine in a period setting, author Julie Berry has created one of the best modern Greek mythology books for anyone who enjoys tragic romance novels.

Read Lovely War: Amazon | Goodreads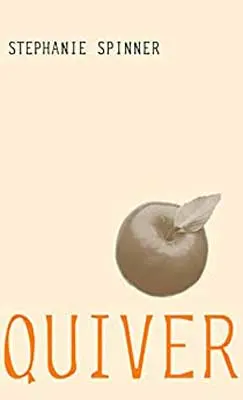 Quiver by Stephanie Spinner
Abandoned as a baby, Atalanta is rescued from almost-certain death by the goddess Artemis.
Taken in by a she-bear and a group of hunters, Atalanta grows up to become a fearsome archer – the swiftest in the land.
However, now sixteen and famous, Atalanta's freedom is threatened by the revelation that her wayward father is none other than a king, and he demands that Atalanta marry and produce him an heir.
But as a true disciple of Artemis (with good reason, seeing as she saved her life), Atalanta has promised never to marry.
So she concocts a daring proposition: she will marry the first man who can beat her in a race, and all those who fail must die. Surely no one would be foolhardy enough to accept that challenge?
That may be so, but the gods are notoriously capricious and have a reputation for interfering.
This gripping novella deserves a place among the enjoyable Greek mythology books on your bookshelves.

Read Quiver: Amazon | Goodreads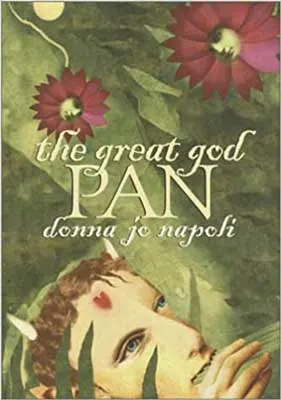 The Great God Pan by Donna Jo Napoli
One of the better-known gods of ancient Greece, the eponymous Pan leads a life of semi-chaotic frivolity.
Dancing about the forests, playing his pipes, and interacting with maenads, his demeanor displays nothing of the curse that was bestowed upon him at birth – namely, that he would never be loved.
Then one day he stumbles upon the princess Iphigenia, daughter of Agamemnon and Clytemnestra, and he is captivated.
But on the eve of the Trojan War, Iphigenia is to be sacrificed to the gods in order to obtain their favor.
Can the Great God Pan devise a plan clever enough to save Iphigenia's life, even at the expense of his own?
This brief but hugely enjoyable novella tells a lesser-known tale and is a great choice for introducing some younger readers into the world of Greek mythology books.

Read The Great God Pan: Amazon | Goodreads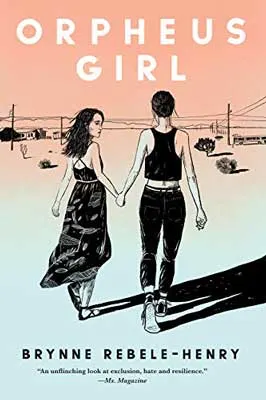 Orpheus Girl by Brynne Rebele-Henry
When Raya and her girlfriend Sarah are caught fooling around together by their conservative parents, they're sent to Friendly Saviors, a conversion therapy center.
As the name suggests, this is a retelling of the Orpheus and Eurydice myth, with Friendly Saviors representing Hell and Raya taking the role of Orpheus.
Orpheus Girl is one of the short but brutal books with Greek mythology.
The novel is full of uncomfortable and triggering content, but sadly paints an accurate portrayal of life for LGBT+ kids trapped in conversion camps.
After this, you'll need a palette cleanser with one of these uplifting LGBTQ+ books for teens.

Read Orpheus Girl: Amazon | Goodreads
More Of The Best Books About Greek Mythology From Christine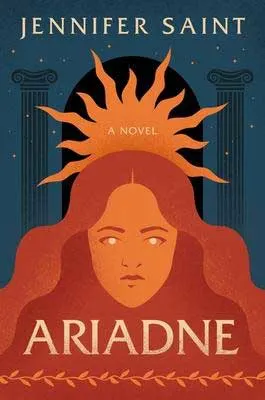 Ariadne by Jennifer Saint
A 2021 new release, Jennifer Saint has proven herself worthy of writing some of the best Greek mythology books featuring strong women with Ariadne.
Princess of Crete, sister of the Minotaur, and daughter of Minos, Ariadne cannot escape toxic men.
When the striking Theseus comes to slay the Minotaur – constant living proof of her mother's infidelity – she agrees to help him.
Unfortunately, like many characters in Greek mythology, Theseus is self-serving, and although he promises to wed Ariadne, he instead leaves her for dead on the island of Naxos.
Dionysus, the god of wine, rescues Ariadne. Yet, he's a god with his own flaws, including the constant need for worship from a cult of women with disturbing rituals. Will Ariadne be OK?
Ariadne gives voice to a forgotten woman emblazoned in the stars, and if you enjoy stories set on islands and about sisterhood, this one is for you.
Read Ariadne: Amazon | Goodreads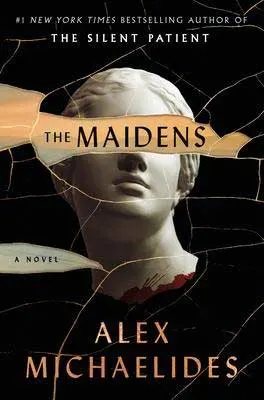 The Maidens by Alex Michaelides
As a Greek myths book, Michaelides' The Maidens promises a dark academia novel perfect for cult fiction lovers.
Set largely at Cambridge, Mariana is quite certain that Edward Fosca is a murderer.
It's hard to convince anyone else, though, when he's loved by his students – even if he has a cult of young women always by his side. Fosca even attempts to charm Mariana.
Yet, these undergrads are dying, and their murders mimic the Greek tragedies they are studying in class. Is Fosca responsible, and who can stop the murderer?
For riveting Greek mythology books for adults, this one will check all of the boxes for suspense lovers.
Read The Maidens: Amazon | Goodreads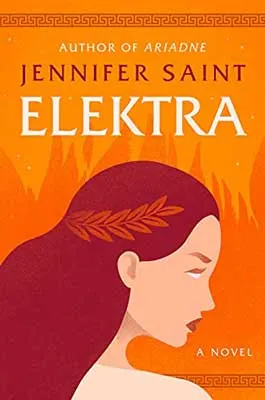 Elektra by Jennifer Saint
One of the most captivating books on Greek mythology – released in 2022 – like Ariadne, Elektra promises a fiery women's story – this time about Cassandra, Helen, and Clytemnestra.
Leading up to Homer's Odyssey, we watch the beginnings of the Trojan War.
Paris abducts Helen, and they elope in Troy. Cassandra receives the gift (and curse) of prophecy from Apollo, but no one believes her. Agamemnon betrays Clytemnestra.
Not to mention that no one can break the curse on the House of Atreus, dooming the men and women of this vengeful Greek retelling.
We named Elektra as one of the best books of 2022.

Read Elektra: Amazon | Goodreads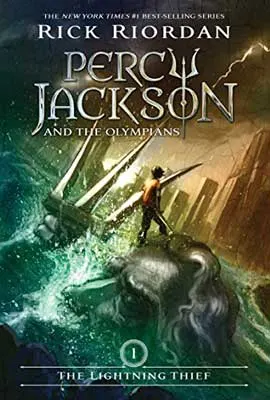 The Lightning Thief by Rick Riordan
Although one of the most popular books on Greek mythology for elementary school-aged students, you will also find adults engrossed in Riordan's Percy Jackson series.
When Percy's teacher transforms into a deadly monster, and he learns that his best friend is a satyr, Percy's mom shares a well-kept secret.
Come to find out, Percy is the half-blood son of an Olympian god, Poseidon. Sent to a camp for demigods, Percy's mom just wants him safe. Of course, we know this is impossible.
The series follows Percy and his friends on a series of adventures, the first being a mission to stop a war amongst the gods.
The Lightning Thief is a great introduction to Greek mythology sure to get families interested in ancient history.
The Lightning Thief: Amazon | Goodreads
Save The Best Books About Greek Mythology For Later: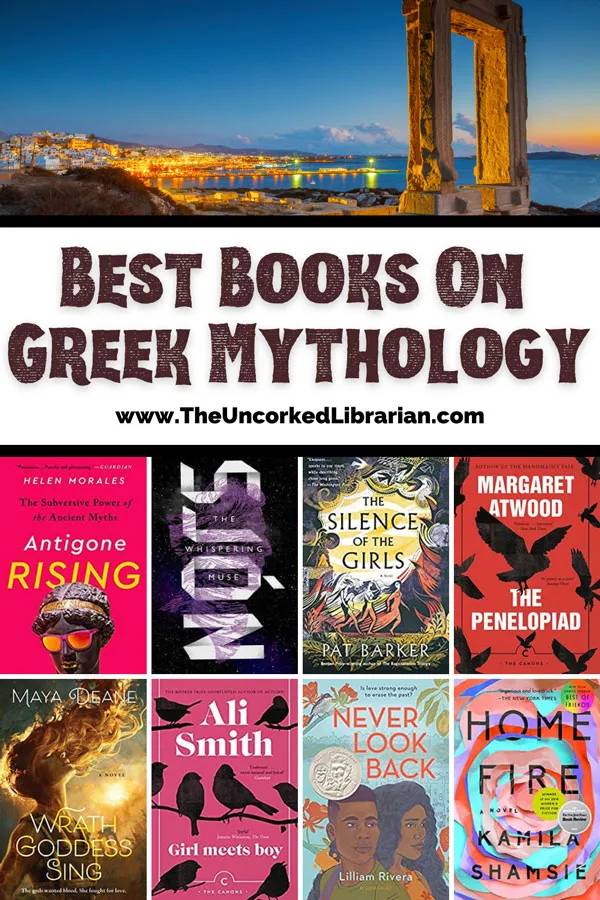 Grab the best books with Greek mythology for later:
Thank you to TUL contributor, Dagney McKinney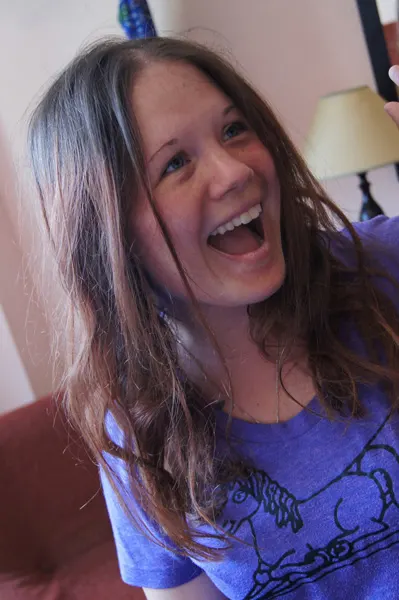 Dagney (pronouns: any) is a neurodivergent writer who loves all things macabre and weird. She likes outrageously spicy food, long walks through graveyards, and historical tangents. You'll most likely find her wandering around somewhere quiet or underground, buying salt, or whispering to camels.
What are your favorite books on Greek Mythology?
If you could pick just one Greek myths book to read, which would it be? What are your favorite Greek mythology books for adults? For teens? For kids? Let us know in the comments.
You May Also Enjoy:
Top Greek Movies
Modern & Ancient Rome Books
Books About Croatia
Books Across Europe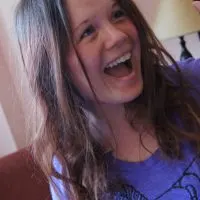 Dagney (pronouns: any) is a neurodivergent writer and book nerd who is drawn to all things weird and macabre. She also loves anything to do with fast cars, unhinged anti-heroes, and salt. When she isn't working or reading, you're likely to find her eating Indian food, playing board games, or hiding out somewhere dark and quiet, stuck down an internet rabbit hole. The easiest way to win her over is through cats and camels.