Schmuck the Buck: A Funny Christmas Book
Looking for a funny Christmas book for inclusive and woke adults? Reindeer who drink beer? Elves that do yoga wheels? Check out Schmuck The Buck: Santa's Jewish Reindeer by EXO books.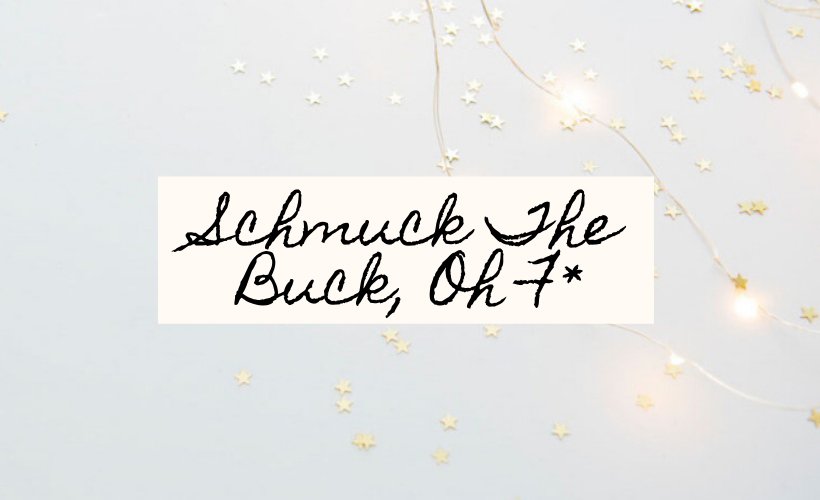 This post originally published in 2018 and has been updated for 2019.
Sigh. I always knew that this would happen to me. I positioned myself and my brand to be a little satirical, slightly offensive, brutally honest, outright ridiculous, and expectations including nothing remotely ordinary.
I dreamed of The Uncorked Librarian being a little-mean-girl-New-England-sassy meets southern-hospitality-with-some-whiskey-and-unpredictable-hurricane-attitude.
No one has tested my wine-filled waters like the daring EXO books with their funny Christmas book, Schmuck The Buck. And yes, P.S. My keyword is 'funny Christmas book;' please cut me a break. You try making 'Jewish reindeer' or 'Schmuck The Buck' searchable.
Maybe this tale will do just that.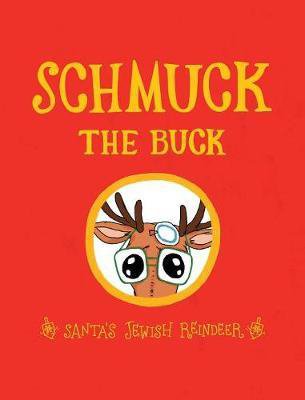 Schmuck The Buck Book Information
Author: EXO Books
Illustrator: Karina Shor
Publisher: EXO Books
Publication Date: September 1, 2018
Genre: Holiday Fiction | Graphic Novel | Satire | Multicultural Adult Holiday Fiction
I would like to thank EXO Books for sending me a free copy of Schmuck The Buck in exchange for a fair and honest review.
Find your copy of Schmuck The Buck here: Amazon Book Depository
You can read more about the mysterious publisher and pen named author here. For more on illustrator Karina Shor, click here.
What Is Schmuck The Buck About?
Initial Concerns Over A Jewish Reindeer
When asked to review what I thought would be a children's picture book about a Jewish reindeer—an adaptation of Rudolph—I honestly thought: Schmuck the Buck, OH FUCK.
There is a lot that can go wrong with a rhyming picture book taking a shot at inclusiveness. Not to mention racially illustrated characters.
I tried to do my research before accepting my book reviewing fate.
Was the author Jewish? What authority did they have? Why are they so secretive??!?!
Even upon receiving the book, I questioned if the illustrations were multiculturally appropriate and correct. One Goodreads reviewer called the sketches 'bawdy.' Bawdy, baby, I can do.
God, I hope my MLIS classes don't fail me with this one. Please don't come for me, readers. P.S. I did enjoy the book.
Even More About The Schmuck The Buck Author
But I guess all of this debate is the point with our funny Christmas book and woke character, Schmuck the Buck. EXO Books placed a business card inside the book with a quote from Buckminster (touché) Fuller,
"We are powerfully imprisoned in these Dark Ages simply by the terms in which we have been conditioned to think."
Yea, I had to look up Fuller too. Non-self proclaimed American Architect. Do more with less. Be an original thinker. Sounds cool, and guess what: That about sums up the book. Thank you for your time.
Just kidding. Note, I also debated writing this entire review as a rhyme, but sadly, I am just not that talented. I know. I am disappointed in myself. Do I have your attention with this one? Are you ready? No seriously, ARE YOU READY?
---
---
Funny Christmas Book Review of Schmuck The Buck: Santa's Jewish Reindeer
A Satirical Rudolph Adaptation
Enter Schmuck, our little hero buck.
NOPE, I won't do it.
Schmuck grew up like any normal geeky teenager. Shy and non-athletic tweens don't fare well in the locker room. The jocks are douche bags with mean nicknames that stick to you like the 3D puzzle piece you tried to superglue onto the world globe. Or was that just me?
Not to mention that you have to start preparing for the future in a world with limited positions. Hunger Games-style, the odds aren't ever really in your favor being Jewish at the North Pole.
Instead of beating down other teenagers, though, your managerial job will take care of that for you.
Working in Santa's toy factory, couSWEATSHOPgh, is as busy as it sounds. With long hours and crappy pay, Schmuck has little time for anything else.
Surprisingly Schmuck is able to take time off for his Jewish holidays—unpaid—and the other caribou are a little peeved at the loss of a worker. Our little protagonist can never win; even grandma is up his ass about not having a girlfriend.
All goes to complete hell in a handbasket when Santa's toys are delivered without batteries. Oh, modern world dilemmas.
Since Santa is recovering from a celebratory night of hitting the eggnog a tad hard, Schmuck risks everything to save Christmas.
I won't spoil the solution, but Schmuck is rewarded just like our pal, Rudolph.
---
---
Is Schmuck The Buck A Picture Book? Should Your Kids Read It?
I would not necessarily say that Schmuck the Buck is appropriate for school-aged children. Schmuck is a funny Christmas and holiday book for adults.
Opening the book, the reindeer are smoking and drinking beers. Just warning ya here in case you decide to troll me later. Don't get me wrong: I am totally cool with bawdy ass reindeer, but I'd aim for YA and older here.
Did I Enjoy This Funny Christmas Book Or Did I Find It Offensive?
You have to pick up Schmuck with a sense of humor. Kick back some CBD oil. Have a shot of spiced eggnog.
Although the illustrations don't fall under my yuppie love for water-colored pastels, they perfectly match the tone and point of the story.
The thug jocks quite frankly freak the f' out of me like the flying monkeys in The Wizard of Oz, but again, they enhance the satirical undertones of the story. Can we talk about the "N.I.C.E." bears guarding Santa's house with semi's?
Plus, we have inclusiveness. Black Santa, Jewish reindeer, kids and adults of all cultures and races. Multiple religions and holidays come together.
Add in a take on modern culture, work-life balance, and socioeconomics. Is Schmuck a little overtly stereotypical Jewish? Maybe? But it's more in a laugh with and understanding kind of way.
My Verdict On Schmuck The Buck
There is an elf doing a yoga wheel at the end of the book. Seriously.
For shits and giggles, I'd say add this one to your festive holiday sweater party. Load up, read aloud, and make it a part of your adult holiday traditions. I had a good laugh. I get it. The world needs more out of the box kind of stories for everyone. With Trump in office, pictures help.
Plus the moral speaks to our current miserable politic climate:
"We have our differences, that's for sure, But we're all the same at the core. Christmas isn't just about gifts, but the love underneath, So it really doesn't matter your religious belief."
Add Schmuck The Buck To Your TBR Pile: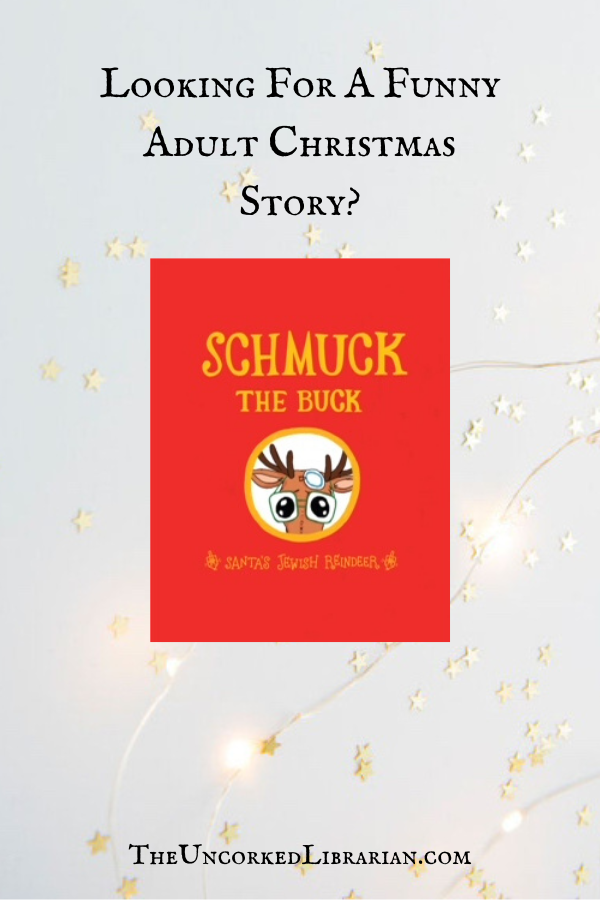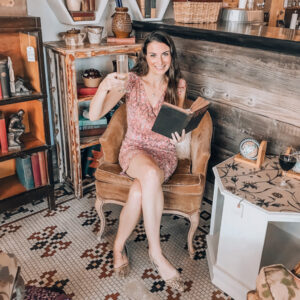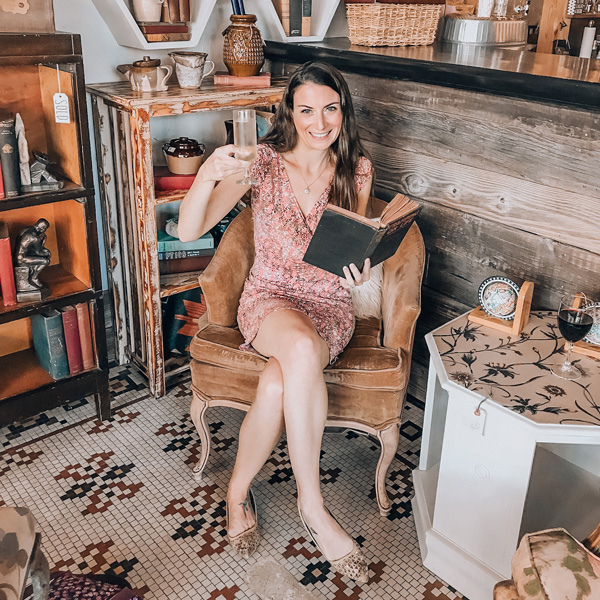 Christine (she/her) is the owner, lead editor, and tipsy book sommelier of The Uncorked Librarian LLC, an online literary publication showcasing books and movies to inspire travel and home to the famed Uncorked Reading Challenge.
With a BA in English & History from Smith College, an MLIS from USF-Tampa, and a U.S. Fulbright Fellowship in Christine's back pocket, there isn't a bookstore, library, or winery that can hide from her. Christine loves brewery yoga, adopting all of the kitties, and a glass of oaked Chardonnay. Charcuterie is her favorite food group.