13 Intriguing Books About Maps & Cartography
Navigate the world with some of the best fiction and nonfiction books about maps and cartography.
What could be better than combining our love of reading and travel than exploring books on maps for adults and teens?
And, did you know that some of the best books for map lovers also fall into the true crime, time travel, and fantasy categories?
Channel your inner Muderino and travel back in time.
Plus, we cannot forget those great nonfiction books about cartography that teach us more about history, places, and people.
In fact, some of our favorite books on cartography transport us to new countries, phantom settlements, and even our favorite libraries.
So, keep reading for top nonfiction and fictional map books perfect for history buffs and travelers.
You might also enjoy these fantasy books with maps.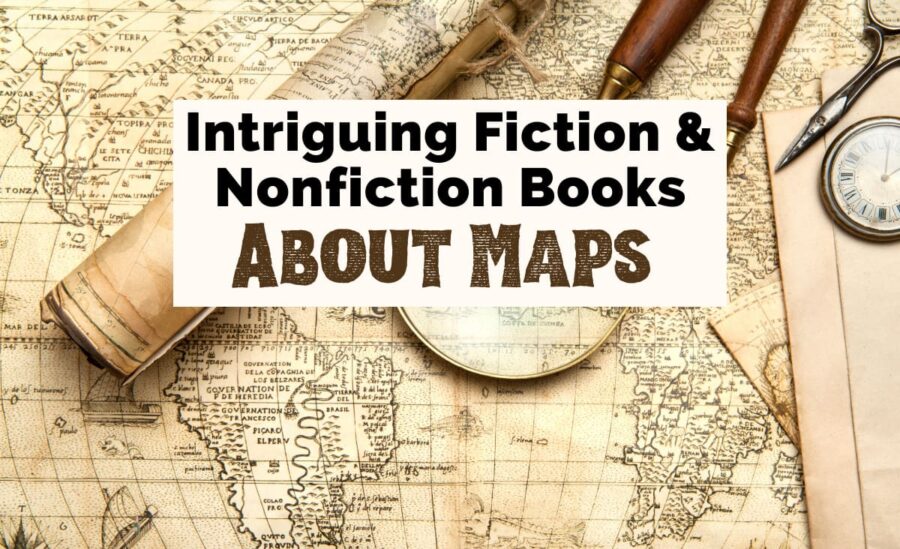 Grab your favorite map books here:
13 Best Books About Maps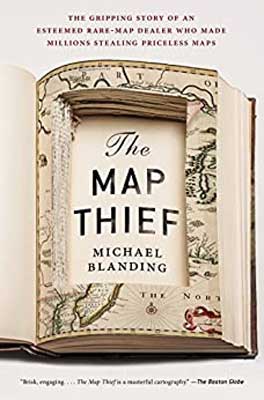 The Map Thief by Michael Blanding
The Map Thief is one of the most fascinating true crime books about maps, perfect for Murderinos who need a break from blood and gore.
Unbeknownst to the casual observer, the world of cartography is full of cut-throat collectors and subterfuge.
This book follows the career and crimes of E. Forbes Smiley, a respected antiquarian map dealer slash high-stakes map thief.
His heists saw hundreds of rare and highly-coveted maps disappear from library collections.
Blanding blends his interviews with Smiley with the histories of the maps he stole, as well as tantalizing clues about other cartography crimes attributed to the infamous dealer.

Read The Map Thief: Amazon | Goodreads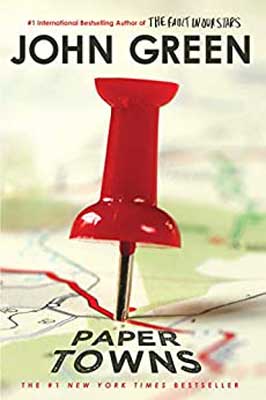 Paper Towns by John Green
John Green has an impressive back-list of popular books for young adults, and Paper Towns is one of our favorites.
He took the book's title from an old cartography trick, back when maps were made by hand (before the days of GPS).
Cartographers would include a 'fake' town or place name in their maps, as a way of proving ownership in the event that their work was copied or stolen.
In this novel, teenage Quentin "Q" Jacobsen follows the 'girl next door' Margo Roth Spiegelman as she runs away to one of these paper towns.
This is one of the best books on maps for young adults (and young-adults-at-heart).
Discover even more great books set in and about Florida.

Read Paper Towns: Amazon | Goodreads | More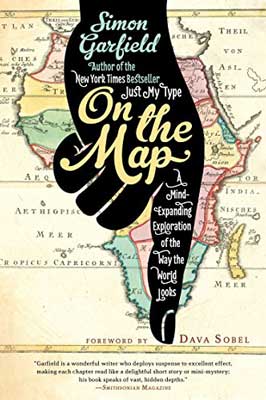 On The Map by Simon Garfield
Just as font nerds rejoiced when Simon Garfield released Just My Type, so did map lovers when he wrote On The Map – one of the most comprehensive and fascinating books about cartography for the modern era.
Garfield's history of maps begins back with the earliest explorers and comes all the way through to Google Maps and location services.
By examining how we map the world we live in, Garfield reveals deeper truths about where we've been and where we're going.
This one is full of map trivia that you'll be itching to share around a water cooler.

Read On The Map: Amazon | Goodreads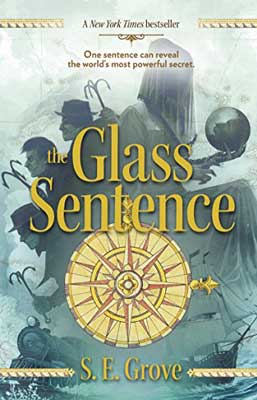 The Glass Sentence by S. E. Grove
The Glass Sentence is one of the best books for map lovers – because it's the first in a trilogy, so there's more to read!
The story takes place in a world thrown into chaos by the Great Disruption of 1799, which threw each of the continents into different time periods.
Sophie lives in late-19th century Boston, with her eccentric cartographer uncle – until he is kidnapped, and Sophie is the only one who can find him.
Drawing upon her family history of mapmaking and her knack for close observation, she travels oceans blue and mountains high in her search, encountering danger at every turn.
This is a fun twist on both historical fiction and cartography-themed fantasy.
Enjoy even more time travel books set across the globe.

Read The Glass Sentence: Amazon | Goodreads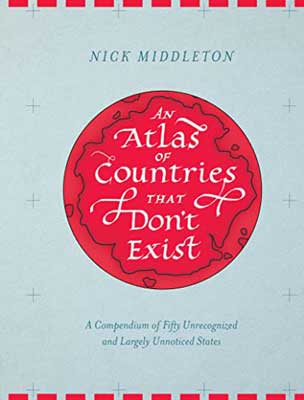 An Atlas Of Countries That Don't Exist by Nick Middleton
Most map lovers are pretty confident about identifying countries on a map. That's why they need to read An Atlas Of Countries That Don't Exist by Nick Middleton, one of the best books about maps that will open your mind and teach you a lot.
It turns out that the concept of "country" is a lot more changeable than most of us realize.
There are many places that we might think of as "countries" but lack the diplomatic recognition or UN membership to make it official.
Middleton examines these geographical gray areas and how they are represented in cartography, making for a fascinating geography/political science crossover.

Read An Atlas Of Countries That Don't Exist: Amazon | Goodreads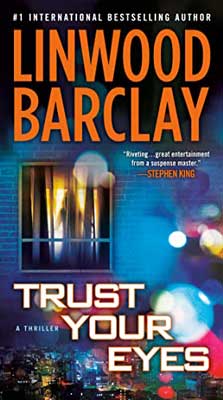 Trust Your Eyes by Linwood Barclay
We've all stumbled across something funny on Google Maps, right? A cat in a weird position or someone falling over.
What if you spotted something more sinister?
That's the premise of Trust Your Eyes, the 2013 Hitchcockian thriller by Linwood Barclay.
The main character, Thomas, is obsessed with maps and engaging in his usual hobby of surfing street view when he stumbles upon evidence of a woman being murdered.
His brother, Ray, doesn't quite believe him – but when he investigates, he finds a much larger conspiracy at play.
It's like a map hobbyist's version of Rear Window, and definitely one of the best thriller books for map lovers.

Read Trust Your Eyes: Amazon | Goodreads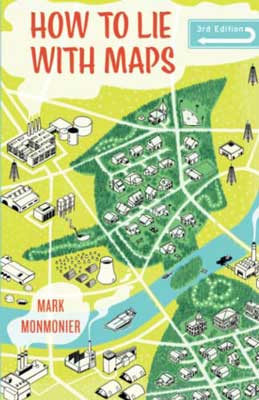 How To Lie With Maps by Mark Monmonier
Of all the books on cartography, How To Lie With Maps surely has the most intriguing title!
This 1991 reference book was an instant classic in the cartography community as soon as it was published.
With gorgeous full-color pages, Monmonier explains how the decisions map-makers make shape our understanding of place and the stories we tell about where we are.
Recent editions have been updated to reflect the myriad changes that have come in the digital age, from mapping software to online maps – but, of course, it turns out that the more things change, the more they stay the same.

Read How To Lie With Maps: Amazon | Goodreads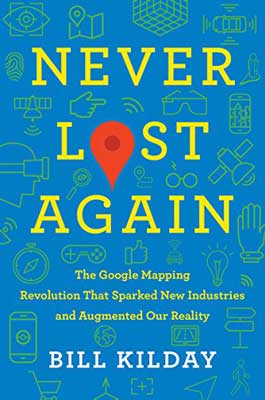 Never Lost Again by Bill Kilday
Never Lost Again isn't just one of the best books for map lovers – it's also a must-read if you're fascinated by true stories about start-ups and major technological revolutions.
Bill Kilday chronicles the evolution of mapping technology, culminating in Google Maps and Google Earth (and Pokemon Go, of all things).
He was once the marketing director of a tiny Texas start-up that almost collapsed during the tech bubble burst, only to be saved by a CIA contract during the Iraq War and acquisition by Google.
It's both a rags-to-riches story and an illuminating look at the most important cartography development of the past few decades.

Read Never Lost Again: Amazon | Goodreads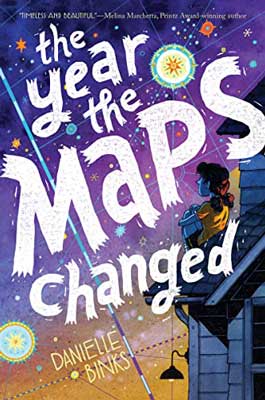 The Year The Maps Changed by Danielle Binks
If you're looking for all-ages books on maps, you can't go past The Year The Maps Changed.
This beautiful, timeless middle-grade novel is set in Australia in the late '90s, and it's inspired by true events.
Fred's family was torn apart when her mother died, and now her Pop has had to go away, too.
Her adoptive father's girlfriend has moved in, and Fred can't help but feel she's being pushed off the map.
Everything will change again when a group of Kosovar-Albanian refugees is brought to a government 'safe haven' not far from Fred's home.
Their fates are intertwined, though Fred doesn't know it–yet.

Read The Year The Maps Changed: Amazon | Goodreads
Take The Uncorked Reading Challenge!
Travel around the world with our Uncorked Reading Challenge. Never be late to the party with unique new book releases. Get the latest movie and book lists straight to your inbox.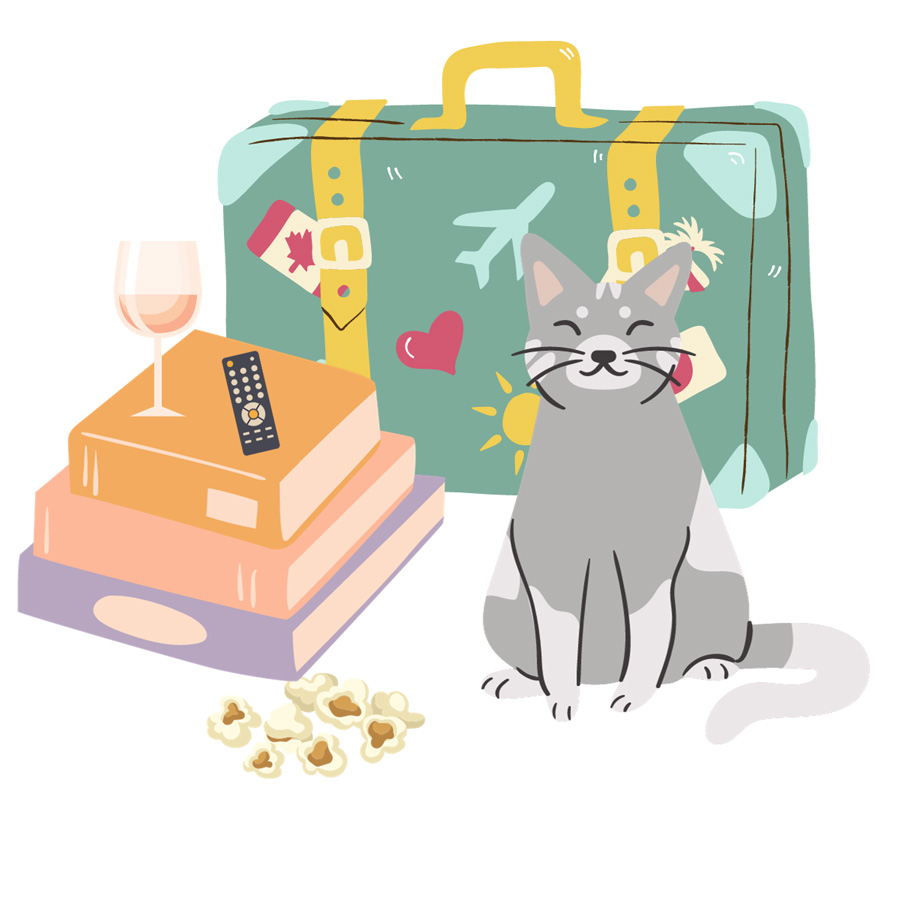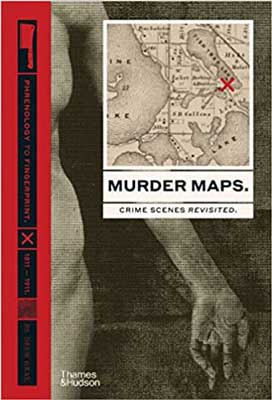 Murder Maps by Drew Gray
We all know the trope of a detective staring at a map on their wall, frantically connecting red pins with string, and trying to make connections to solve a big crime.
Well, Murder Maps is like the literary version of that.
Drew Gray takes readers on a perilous journey through some of the most famous (or infamous) crimes of the 19th century, carefully mapping their key elements to zoom in on the role cartography can play in helping us understand murder.
This is another one of the must-read books about maps for true crime aficionados; who knew there would be such a big crossover?

Read Murder Maps: Amazon | Goodreads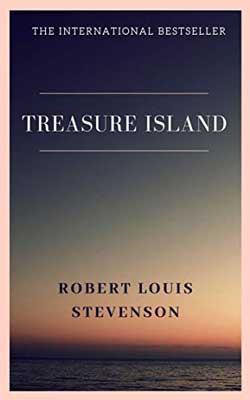 Treasure Island by Robert Louis Stevenson
If you're looking to revisit classic fictional map books, you can't go past Treasure Island.
This adventure story is the origin of a lot of map-related tropes, like "X marks the spot" and sailors with peg legs and parrots.
Stevenson actually based the swashbuckling tale on an imaginary map he designed with his stepson on a Scottish vacation.
It's a good thing he heard the muse calling because this book went on to be his first – and biggest – success.
It's inspired generations of cartography lovers and adventurers ever since it was first published in 1883.

Read Treasure Island: Amazon | Goodreads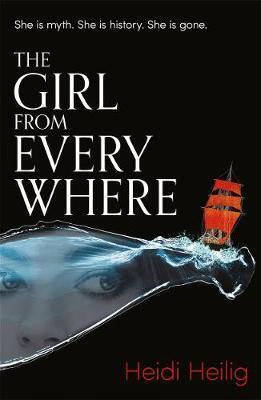 The Girl From Everywhere by Heidi Heilig
The Girl From Everywhere is a true map-lovers fantasy.
The main character, Nix, has sailed with her father on his ship all her life. As long as he has a map, he can reach any destination – across oceans, centuries, and even realities.
Nix's father only wants to go to one place, though: Honolulu, circa 1868, where the only woman he has ever loved (Nix's mother) remains.
He just needs to find the map to get there – but finding it means Nix could cease to exist.
Will this last great adventure bring Nix's family together, or erase it once and for all? This is one of the dreamiest books about maps to take with you on summer vacation.
Find even more great Hawaii-set books. Or, discover even more books featuring ships (and boats).

Read The Girl From Everywhere: Amazon | Goodreads
More books on cartography and maps from Christine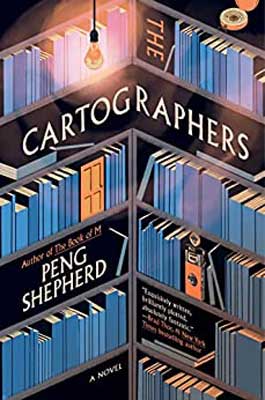 The Cartographers by Peng Shepherd
For fictional books about cartography and those phantom settlements, you cannot miss 2022 book release, The Cartographers.
Think dark academia, a book about best friends, and a gripping murder mystery all in one.
Head to the New York Public Library following a major fallout between Nell and her father – also known as the "Junk Box Incident" and the end of Nell's short-lived career there.
Estranged from her father since their fight, Nell is shocked after receiving a call that someone has murdered him.
Even odder, he still has the worthless map that he fired her over. Who could possibly want him dead and why? What is so special about this map?
Nell's parents and their friends' pasts slowly unfold throughout college alongside Nell's modern-day struggles.
For New York-set books, The Cartographers is all about that academic vigor paired with slow-burn suspense.
Discover even more top books about libraries.

Read The Cartographers: Amazon | Goodreads
Save These Books On Maps For Later: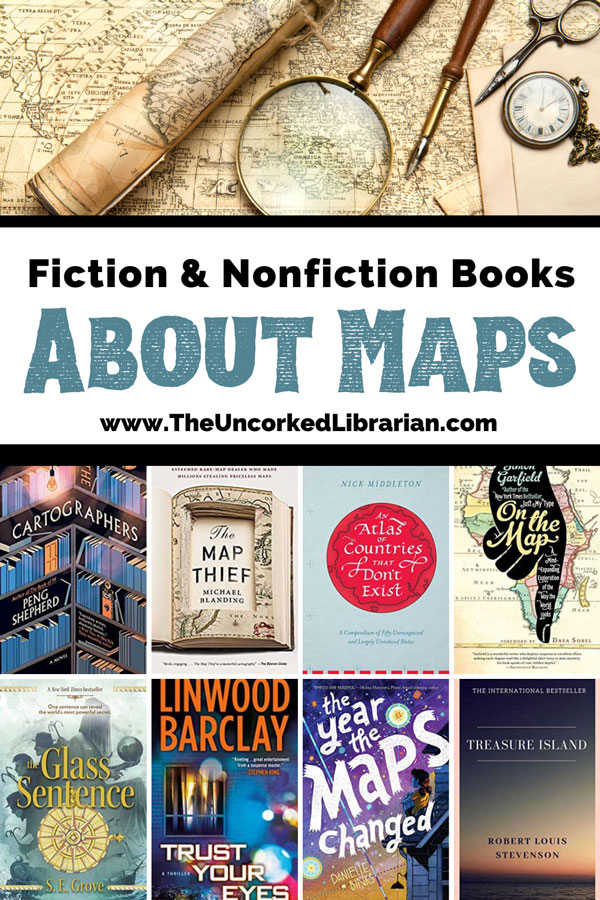 Grab the best map books here:
What are your favorite books about cartography and maps?
What fictional books about maps do you enjoy and recommend? How about nonfiction books on cartography?
Have you ever seen a map with a phantom settlement? Let us know in the comments.
This reading list pairs well with 2023 Winter Uncorked Reading.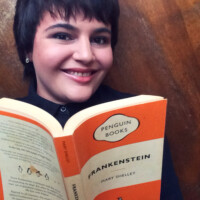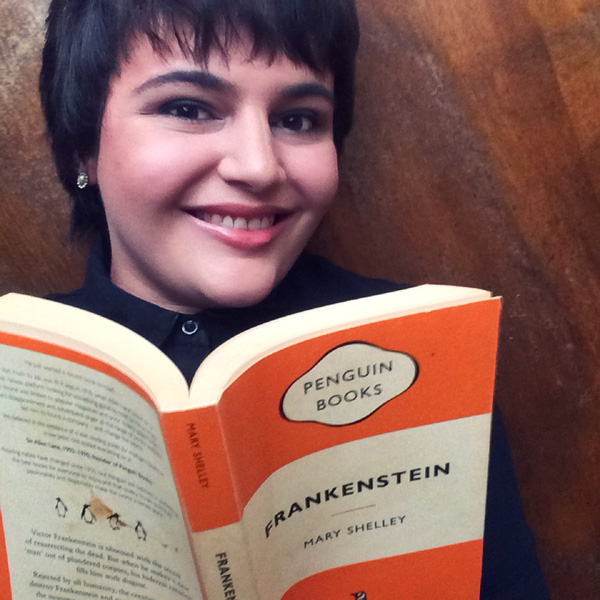 Sheree (pronouns: she/her) is a writer and book reviewer living on the land of the Gadigal people of the Eora nation (known as Sydney, Australia). She has been reviewing books on her blog, Keeping Up With The Penguins, since 2017. She reads books of all kinds and shares her thoughts on them all across the internet.