23 Best Books For Dad – Especially On Father's Day
Are you looking for some of the best books for dad? Whether it's Father Day, a holiday, or your dad's birthday, why not gift him with a book?
I don't know about you, but sometimes I struggle at finding gifts for family members and friends. We aren't necessarily a gift-giving household but that doesn't mean that others around us don't appreciate and love them.
One of my favorite presents to give is a book, especially if it can be passed down, read aloud, or teach us something new.
Maybe it's a book about fatherhood or parenting. Some of the best books for dad are also the cutest or not even related to being a father.
Or, maybe you are looking for books that teach dad how to cook or learn a new skill? What about inspiring memoirs from role models and other men who have struggled?
Let's not forget diverse picture books about dad and what nontraditional families look like, too. What are the best books for Father's Day?
While I never like to get trapped within gender or family boxes — and anyone can read ALL OF THE BOOKS — below are some of our favorite Father's Day books as well as books for whoever we choose to call dad, grandpa, uncle, and friend in our lives Let's get started!
You may also love these Books That Make You Think Differently About The World.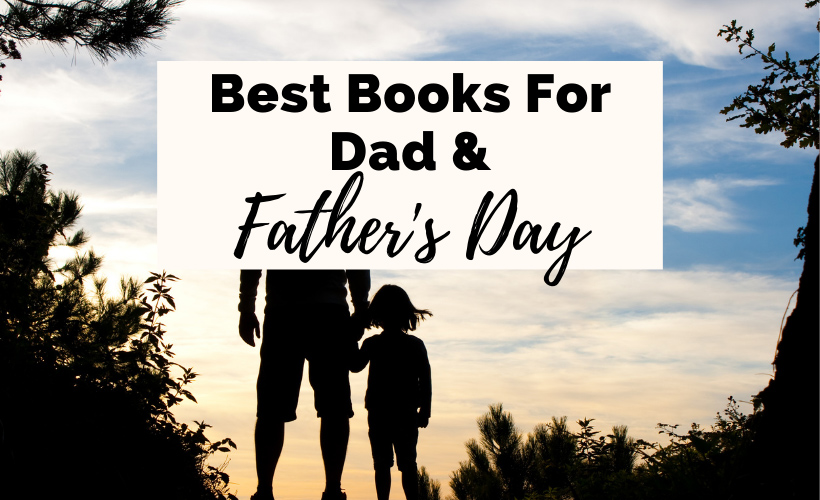 Inspirational Stories, People, & Books For Dad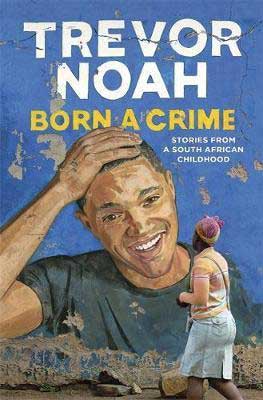 A New York Times Bestseller, read about The Daily Show's Trevor Noah and how he grew up in Apartheid South Africa.
As Trevor also discusses on his show, he grew up with a Black mother and white father, which was considered a crime during that time.
For fathers looking for a coming-of-age story and a slightly comedic memoir, learn more about the brilliant and engaged man behind one of our favorite nightly TV shows.
This is also one of the best books about South Africa. Amazon | Book Information→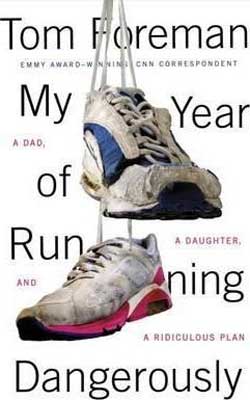 CNN correspondent Tom Foreman is a lot like me: a happy couch potato. I work out a lot, don't get me wrong.
Foreman ultimately becomes a marathoner — and this is where our differences die. Although Foreman has a pretty wild and dangerous job, when his 18-year-old daughter asks him to run a marathon after years of, well not running, he has to reignite his passion at a new age.
Read about and find inspiration in his struggles and triumphs. My Year Of Running Dangerously is perfect for Father's Day. Amazon
Save These Books For Dad For Later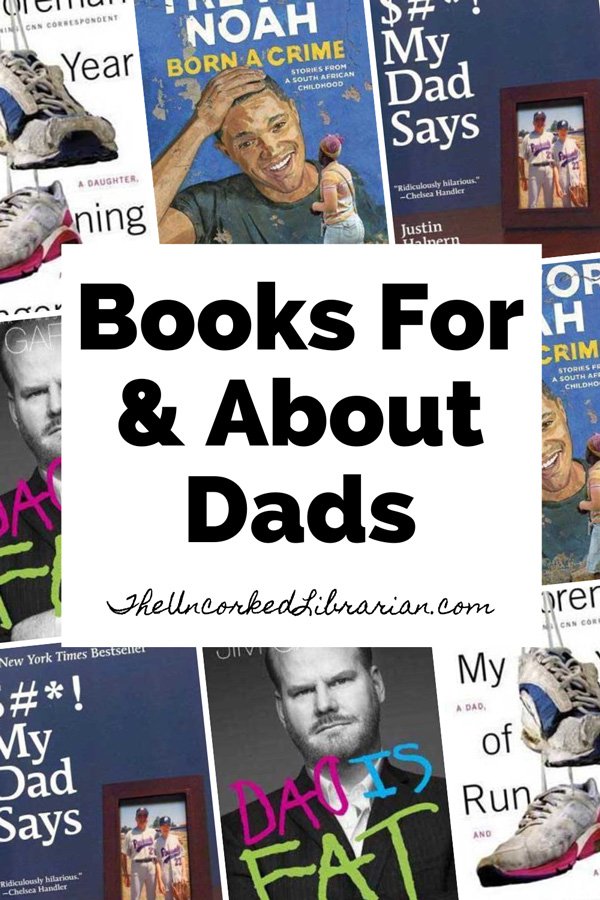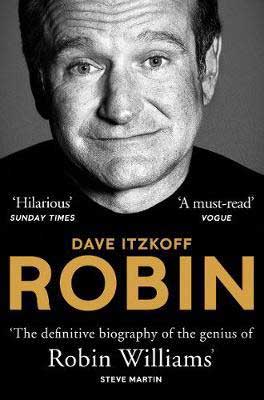 Published in spring 2018, I cannot wait to read Robin Williams' biography, Robin. Williams had me hooked with the Dead Poets Society, first shown to me by my freshman year high school English teacher.
From Mrs. Doubtfire to Goodwill Hunting, Williams has always struck a chord in my heart. He is a fantastic comedian and improviser.
Learn more about his internal suffering from mental illness. Who would not want to read more about the man who won over the world? Amazon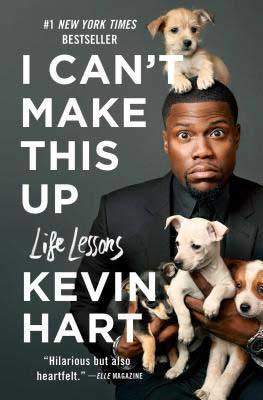 Infamous comedian Kevin Hart grew up in North Philly, unwanted by his parents. His dad was a drug addict and his brother a drug dealer.
In his memoir, I Can't Make This Up, Hart shares his troublesome childhood and how he became the successful man that we see today.
Known for his comedic and colorful storytelling, Hart offers a funny yet endearing journey to success and his modern-day beliefs perfect for any struggling or worried father. Amazon
Books About Parenting For Fathers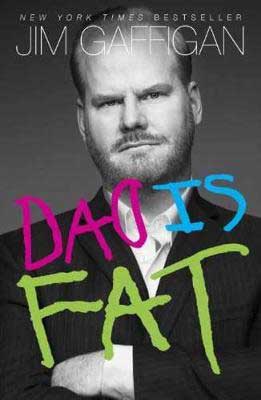 One of the best books about parenting for dads, don't miss Jim Gaffigan's Dad Is Fat. Comedian and wanderer Gaffigan never imagined having his own kids, intending to be "that weird uncle who lives in an apartment by himself in New York that everyone in the family speculates about."
Now outnumbered with five children, Gaffigan shares his trials and tribulations of becoming a father. Amazon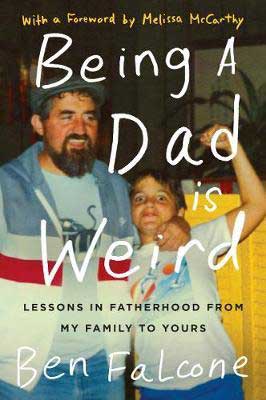 Another book about fatherhood, Being A Dad Is Weird looks at what it means to be a husband and father while sharing tales from his own childhood. Falcone is Melissa McCarthy's husband, and he is also an actor in movies such as Enough Said and Bridesmaids.
In a house full of women, with two young daughters, Falcone shares what matters most in life. Amazon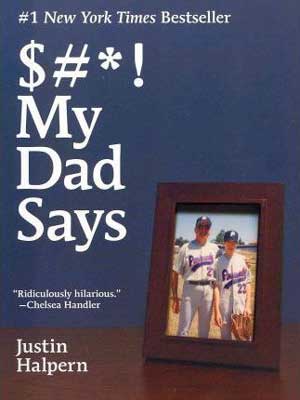 At 28-years-old, Justin Halpern had to move back in with his father. Recently dumped and living with your 73-year-old dad, who is a quirky and direct word vomiter, makes for quite the experience…and book material.
Sh*t My Dad Says is exactly like it sounds: a coming-of-age story compiling all of the advice Halpern's dad gives him. Dads will enjoy this hilarious father-son relationship novel. Amazon
Take The Uncorked Reading Challenge!
Travel around the world with our Uncorked Reading Challenge. Never be late to the party with unique new book releases. Get the latest movie and book lists straight to your inbox.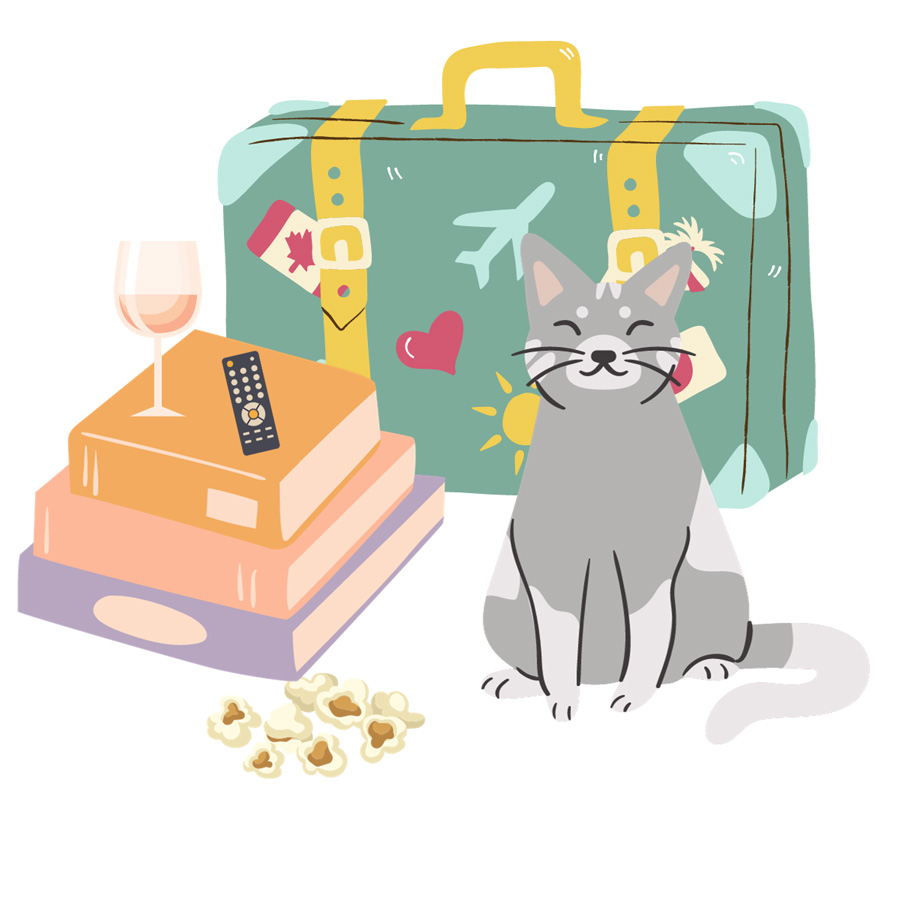 Popular & Bestselling Books For Dad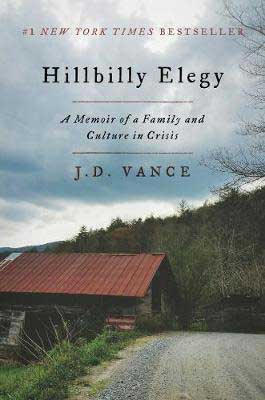 Hillbilly Elegy is a #1 New York Times Bestselling book for dads and is a story about the working class and upward mobility. If you are looking for a political and social science book, I couldn't think of a more popular and thought-provoking title.
Discussing the heart of and problems with working and middle-class America, Vance tackles and brings to light issues with the current plight of the American Dream. Amazon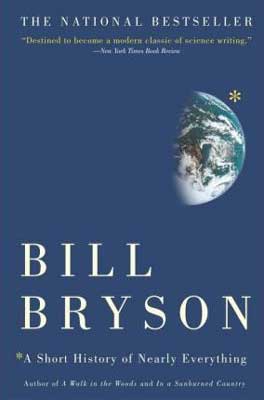 Bill Bryson is one of my favorite sarcastic writers, known for his memoirs and travelogues. If you are looking for books for dads who love history, don't miss Bryson's A Short History Of Nearly Everything.
Bryson asks archaeologists, anthropologists, and mathematicians his most pressing questions. Amazon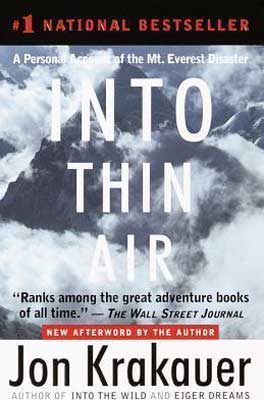 Looking for popular survivalist and hiking books for dad? How about a favorite author publishing in the 90s?
A hard-to-swallow classic, you cannot help but breathe, feel, and live Krakauer's raw emotions.
A #1 National Bookseller, Into Thin Air transcends typical memoirs as expedition climber and journalist, Jon Krakauer, fights to stay alive on Everest.
In May of 1996, an unseen storm cascades over the already life-threatening and dangerous mountain. Five climbers die and others remain injured both mentally and physically for years to come.
This travel memoir is an account of those events and will leave a heart-wrenching impression. Amazon
Many of Krakauer's books were made into backpacking and hiking movies.
Cookbooks Perfect For Dads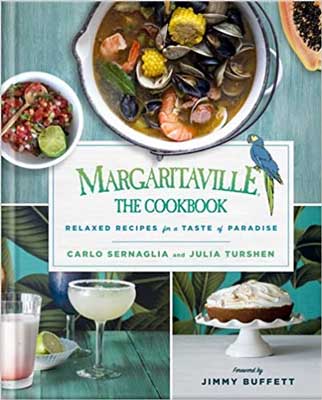 Released in May 2018, I could not resist including this cookbook for dads. When I first met my husband, a reader and Buffett fan, I realized that I needed to be more eclectic in my recommendations.
Don't get me wrong, I love the Margaritaville food chain, but when I think of Buffett, I don't think of the author or related cookbooks.
What I do love is the 'people' food found in this title: nachos, sliders, and yummy…stuff… Family-friendly but also true to the song, also uncover cocktail recipes.
I know my cooking always tastes better and goes more smoothly with a drink in hand. Amazon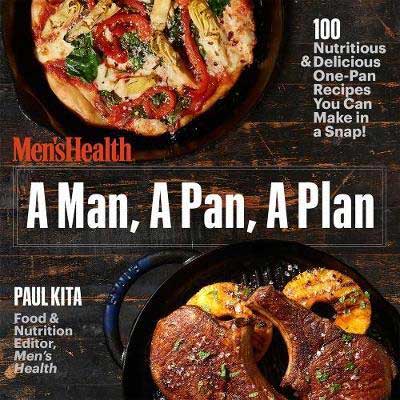 A Man, A Pan, A Plan appeals to novice and nonexistent home chefs who don't usually cook or tend to pick less healthy options. With 100 recipes, find easy-to-make recipes using everyday ingredients and average pots and pans. Find recipes for meatballs, desserts, and pork chops. Amazon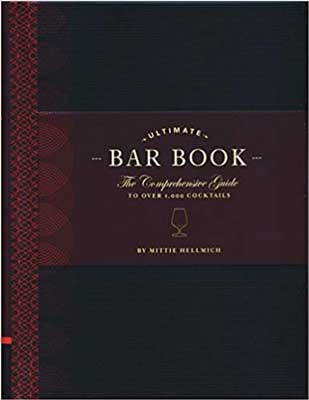 Why not help dad become a better bartender this Father's Day? The Ultimate Bar Book is a guide to both classic and newer cocktails. Learn about glassware, mixes, garnishes, and everything you need to make the perfect drink. Amazon
TUL's Favorite Book Gifts For Dads & Books I've Recommended To My Father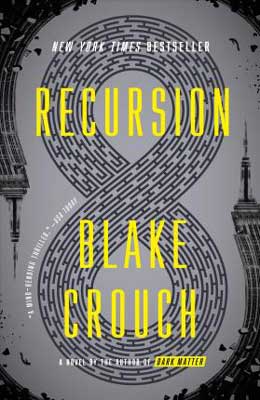 One of the books that my dad loved reading includes Recursion by Blake Crouch. Detective Barry Sutton is investigating False Memory Syndrome.
Neuroscientist, Helena Smith, might have the answers he needs. The disease drives people crazy–and to their deaths–by causing them to remember entire lives that aren't theirs. Or are they?
When the government gets its hands on this mind-blowing technology, everything falls apart. Can Barry and Helena stop this endless loop? Recursion is also a 2019 Goodreads Best Book for Science Fiction. Amazon
Find more time travel and science fiction books on our Best Time Travel Books reading list.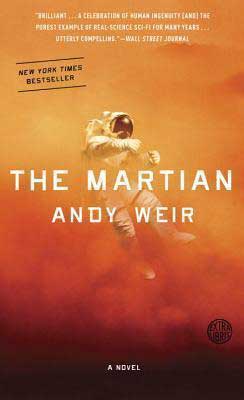 If you are looking for a space-themed science fiction novel for dad, don't pass over The Martian by Andy Weir.
When The Martian first published back in 2014, everyone talked about Mark Watney and his ability to stay alive on Mars. During a dust storm, Mark is thought dead and his crew accidentally leaves him behind on Mars.
Even if Mark gets the word out that he is alive, it's not like a bus can just come to pick him up later that week.
A sci-fi thriller with a slower pace, The Martian focuses on the technical aspects of living in space.
A well-written and researched book, this fictional novel is just as intense as the memoirs and nonfiction listed above. Plus, it's a different type of alien book.
Will Mark beat the odds and make it out alive? You can also recommend the movie to dad, and I preferred the audiobook. Amazon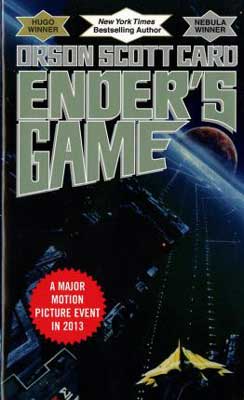 Science fiction meets military video gaming (well, you'll see) in this 1980s adult and young adult classic, Ender's Game.
Set in the future, young children like Ender learn both virtual and physical war tactics. Fear of an alien attack from the Buggers motivates the educational compound. Ender comes face to face with his own morality versus innate leadership.
Suspenseful, thrilling, and still relevant, Ender's Game is a fast-paced read that does not have to end with this book, as it is part of a quintet. Plus, there are runoff series, which makes this the perfect read for fathers looking to have plenty of material after emotionally attaching yourself to Ender Wiggins. Amazon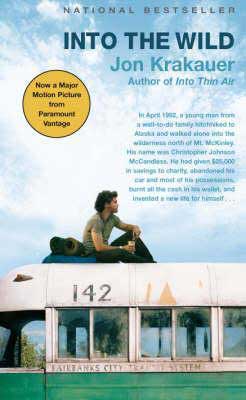 Into The Wild is another timeless and inspirational tale by Krakauer. People will give me so much sh*t for this one, but that's honestly why I love recommending Into The Wild.
With a slightly different tone and story to share about the meaning of life, Krakauer focuses on Chris McCandless, a famous young hitchhiker. McCandless had come from a well-off family. He decides to give up his possessions and money.
Heading to Mount McKinley in Alaska, McCandless dumps his car. We meet a new community along his route. A wandering and eclectic soul, four months after starting his journey, McCandless is found dead.
Although a somewhat controversial story about what some call ignorance and naivety versus truth and living the best possible life, Into The Wild introduces readers to a young man that you can't help but to relate to and appreciate. Many revere McCandless and the attempt he made to live a free lifestyle. Many also die trying to see that dang bus… Amazon
Want to take dad on an American road trip? Find Into The Wild on our Best Books In Every State Reading List.
Eye-Roll-Worthy Books For Dads I Still Love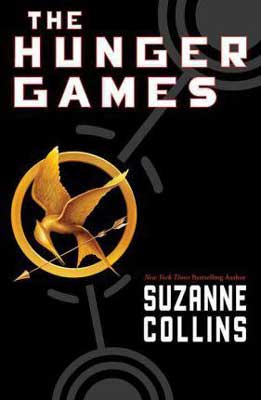 It is totally OK if you give this cliché Father Day's book suggestion an eye roll or ten. Are you sick of hearing about The Hunger Games?
Well, you should and shouldn't be. The overuse of this series is because it is indeed a great YA dystopian read. I love getting adults hooked on YA and this series does just that.
YA is well written, relevant, and sometimes more emotional and packed with stronger ideas than adult fiction.
As a repeatedly suggested Banned Books Week title, don't you want to know what the fuss is about? Do I need to even give a summary here?
We have children killing children, a world that is segmented and highly regulated, socioeconomics, and of course, teen romance. Katniss, Rue, the bread baker's son, arrows, violence, The Capital, Snow, a fashion show of wealth….need I say more? Amazon
More Addictive Dystopian YA Series For Dads
Divergent Series by Veronica Roth
The Maze Runner Book Series by James Dashner
The Mortal Instruments Series by Cassandra Clare
Junior Fiction Book Series For Dad To Read With The Kiddos
Percy Jackson & The Olympians Series by Rick Riordan
Harry Potter Series by J.K. Rowling
The Chronicle Of Narnia Series by C.S Lewis
Sweet & Diverse Picture Books About Dads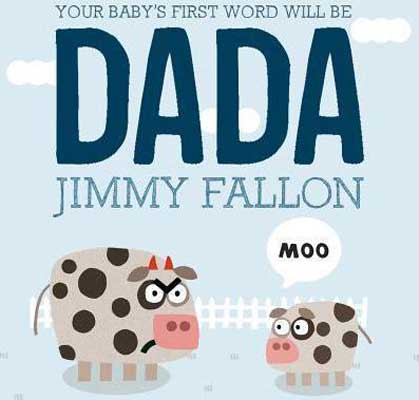 What should baby's first word be? "Dada," of course! If you are looking for books about dad, don't miss Jimmy Fallon's barnyard fun, Your Baby's First Word Will Be Dada. Amazon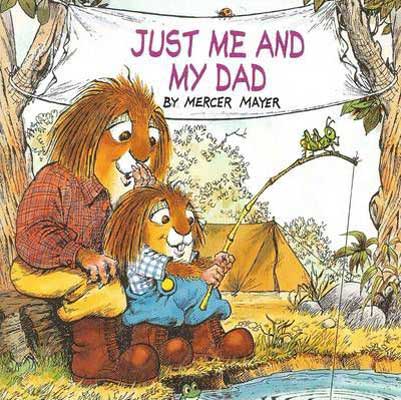 Growing up, one about favorite book series about families was Litter Critter. The perfect Father's book gift, Just Me & My Dad is a classic camping story, including fishing and building a campfire. Amazon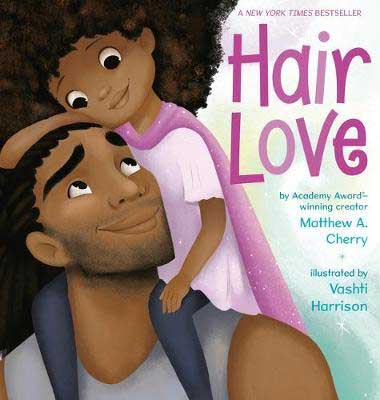 If you are looking for a popular children's book about a black father-daughter relationship and experience, don't miss Hair Love by Matthew Cherry–also a short animated feature film. Dad helps Zuri style her hard-to-manage hair for a special occasion. Amazon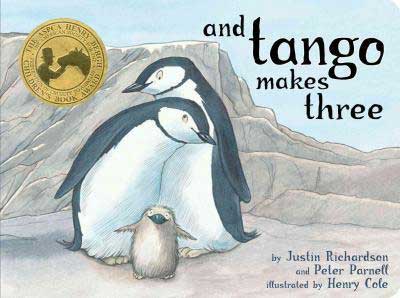 Back in my youth service librarian days, when we got And Tango Makes Three, we all fell in love. Based on a true story at the zoo, two male penguins fall in love. With the help of a zookeeper, they get to have a family of their own, including a baby penguin. And Tango Makes Three is a beautiful LGBT book for dads. Amazon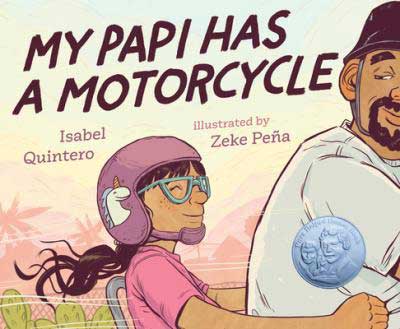 A newer multicultural book about fathers, My Papi Has A Motorcycle depicts an immigrant neighborhood. An ode to family and change, Daisy Ramona's father drives her around their community on his motorcycle. While she sees the neighborhood that she loves and knows, it is also transforming from gentrification. Amazon
Favorite Leisure Authors For Dad To Check Out: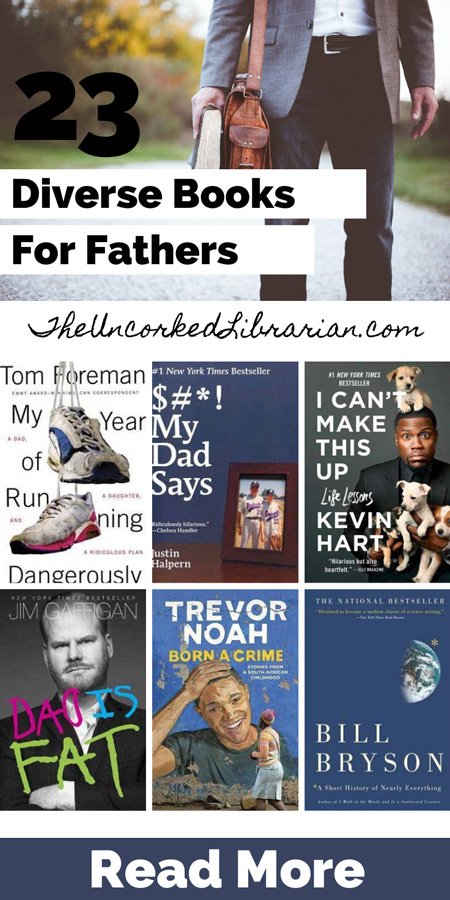 What Are Some Of Your Favorite Books For Dads?
Do you give your dad books as presents? What Father's Day books have you gifted? What are some of your favorite books about fatherhood and parenting? And lastly, what are the best books for dad that you've read or heard about? Please let us know in the comments.
You May Also Enjoy:
Books That Make You Think
Famous Travel Writers Who Inspire Wanderlust
Time Travel Books For Sci-Fi & History Lovers
Not Your Average Books About Love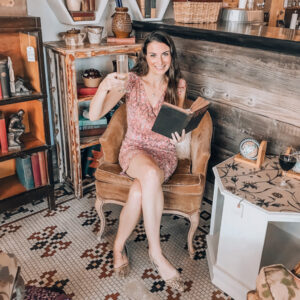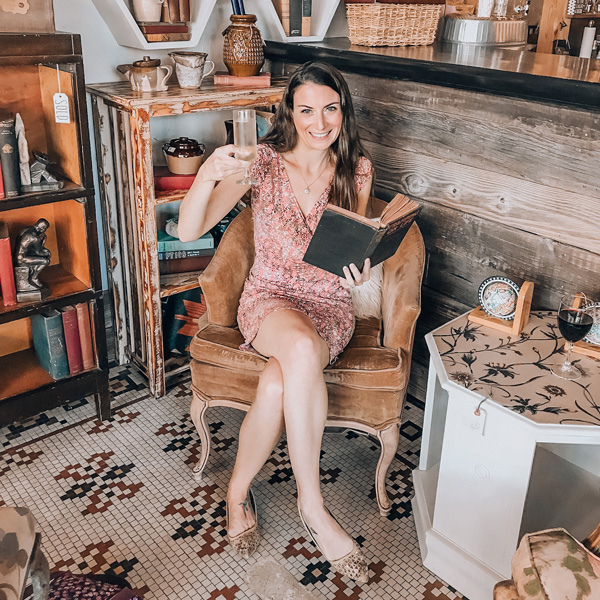 Christine (she/her) is the owner, lead editor, and tipsy book sommelier of The Uncorked Librarian LLC, an online literary publication showcasing books and movies to inspire travel and home to the famed Uncorked Reading Challenge.
With a BA in English & History from Smith College, an MLIS from USF-Tampa, and a U.S. Fulbright Fellowship in Christine's back pocket, there isn't a bookstore, library, or winery that can hide from her. Christine loves brewery yoga, adopting all of the kitties, and a glass of oaked Chardonnay. Charcuterie is her favorite food group.