Discover 10 WWII books coming summer 2020. These new and most anticipated WW2 novels will take you back in time, offering inspiration, love, and hope.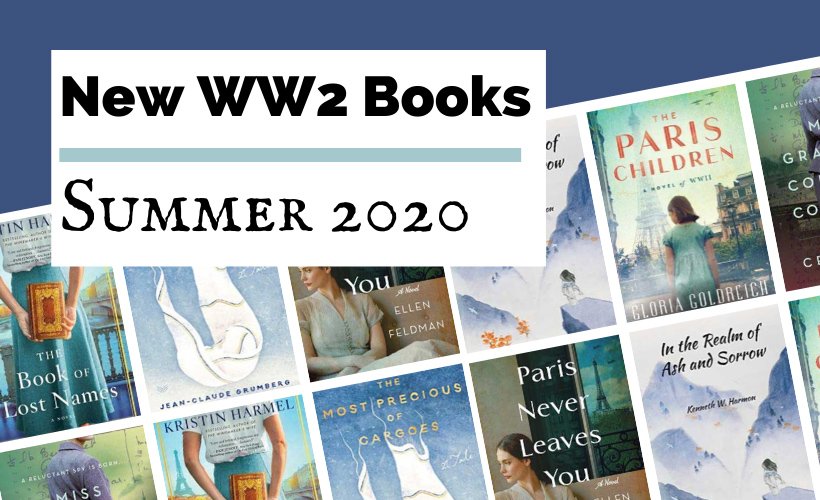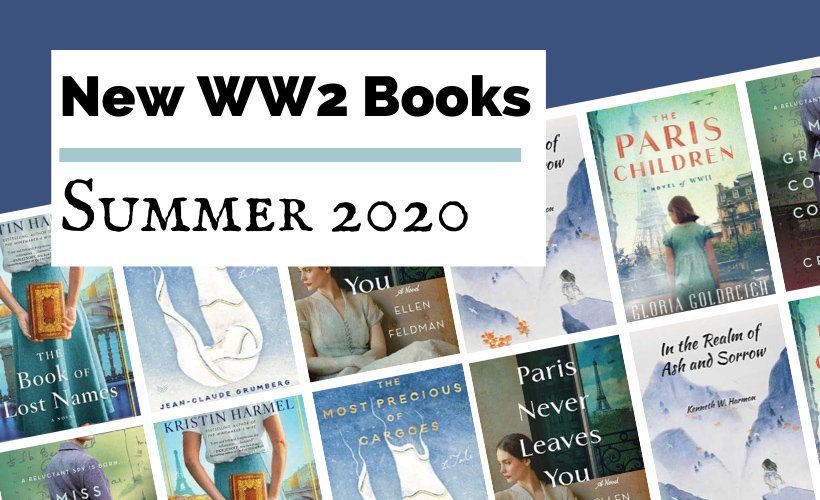 As a former librarian, summer reading is one of my favorite times of the year. I used to delve right into the bustle of family programming, the plethora of new book releases, and the wistful ambiance and daydreams of sitting in the sun reading a good book. I'll sure miss that Florida beach…
This summer 2020 promises intriguing World War 2 book releases publishing along with diverse historical fiction that will take you back in time. Many of these summer WWII books focus on strong women who saved children's lives. Then, meet women who dared to participate in the Olympics. Get lost in magical realism, and empathize with unique wartime perspectives.
What are our most anticipated WWII books coming out this summer 2020? Which WW2 novels does TUL already have advanced copies for? Which books do we think our readers will enjoy the most?
With so many new summer WW2 2020 book releases, how can you choose? My TBR pile is actually a bit ridiculous.
Below, find our top 10 handpicked WWII books publishing this summer 2020. Let's get started!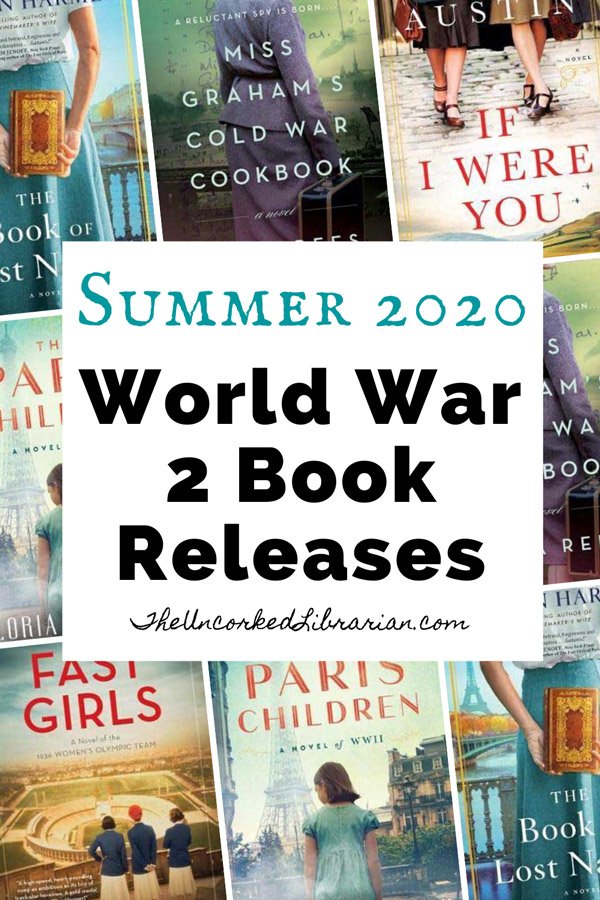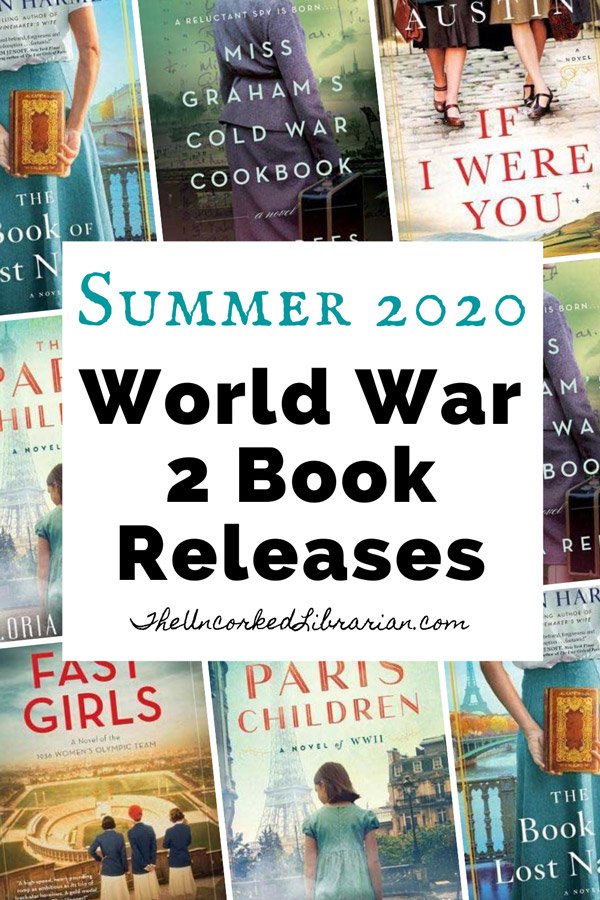 *All publication dates ending with an asterisk are upcoming summer WW2 book releases and ARCs that TUL requested or received, typically from NetGalley or direct from the author/publisher, in exchange for a fair and honest review. Publication dates are just estimates and may change at any time.
New May & June 2020 WWII Books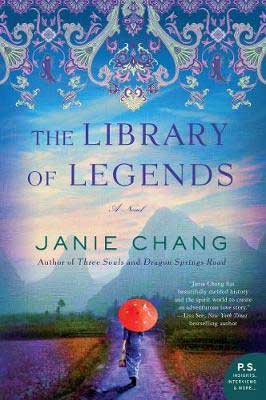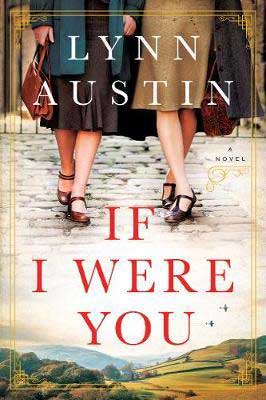 One of the books I missed on my spring WW2 new releases reading list is The Library Of Legends, which also happens to be an earlier Book of the Month pick. I'm squeezing this May WW2 book release into my summer reading list because I'm hoping to read it ASAP. Based on a true story and Chinese history, Lian and a group of students must protect the Library of Legends from the Japanese. It's 1937, and the Japanese have just invaded Nanking. There are murders, arrests, books to be saved, and forbidden romance. Amazon | Goodreads | Book Information→
Eve and Audrey have a complicated friendship, especially when Audrey learns that Eve has been impersonating her for the last few years. Flashback to the 1940s, when Eve and Audrey unite in London under the Nazi invasion. Both women join the fight as ambulance drivers. How did they get here today in 1950? A novel full of deceit, danger, love, and friendship If I Were You is a WW2 summer release that sounds absolutely thrilling and suspenseful. Amazon | Goodreads
Don't miss all of the Hot New Books Coming This June 2020.
---
Join The Uncorked Reading Challenge Today
---
Travel around the world with the Uncorked Reading Challenge. Get the best book and movie recs straight to your inbox. Sign Up Now.
---
Most Anticipated July 2020 WW2 Book Releases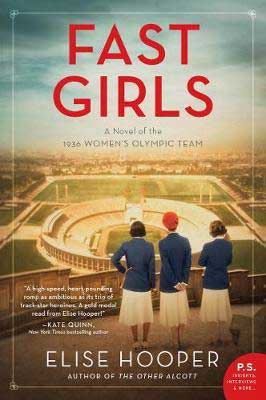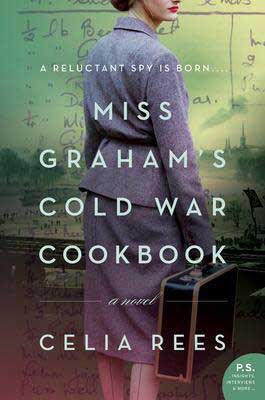 Fast Girls by Elise Hooper – July 7, 2020* – Pre-WW2 Historical Fiction & Biographical Fiction
Based on the first integrated women's Olympic team, Fast Girls examines three women's journeys to the 1936 summer games in Nazi Germany. Learn more about real-life Betty Robinson, Louise Stokes, and Helen Stephens. Discover how these women fought to compete on the brink of an explosive war. Amazon | Goodreads
Set after WW2 has just ended, Edith Graham, a 30-something-year-old school teacher, is hired by the British Control Commission in Germany while also being recruited as a spy in the Secret Service. Edith takes on the alias of popular cookbook author, Stella Snelling, to find one of the most hunted war criminals–who also happens to be someone she knows. Amazon | Goodreads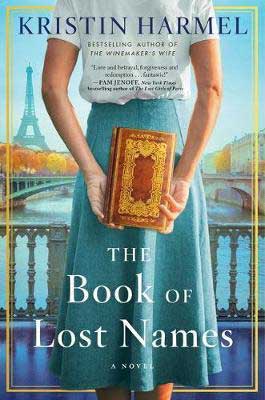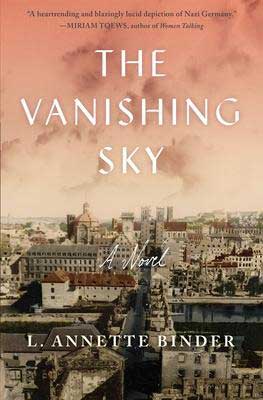 Inspired by a true story, another WW2 summer book release that I cannot wait to read is The Book Of Lost Names by Kristin Harmel. Eva Traube Abrams revisits her past starting from when she flees Paris in 1942 as her father, a Polish Jew, is arrested. As part of the Resistance, Eva forges identity documents for children. Amazon | Goodreads
One of the upcoming summer 2020 WWII books that I am hoping to find time to read is The Vanishing Sky by L. Annette Binder. More unique, this novel takes place at the end of WW2 and is about a family of Germans and their experiences during the war. Binder's father was a part of Hitler's Youth. Amazon | Goodreads
Check out our mini-book reviews for July 2020's New Book Releases.
Upcoming August 2020 World War 2 Books To Read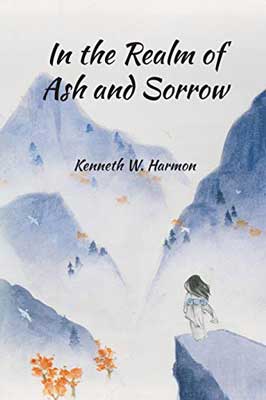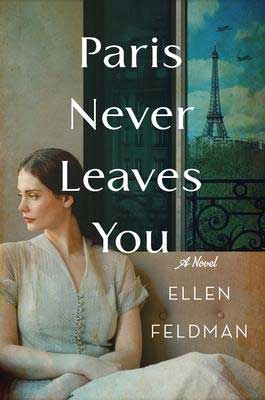 In The Realm Of Ash And Sorrow by Kenneth W. Harmon – August 1, 2020* – Indie Published WW2 Historical Fiction, Magical Realism & WWII Novel Book Set In Japan
One of the indie WW2 historical fiction releases coming out this summer 2020, includes In The Realm Of Ash And Sorrow by Kenneth Harmon. Micah Lund dies on a mission over Hiroshima. His spirit follows a struggling widow, Kiyomi Oshiro. Micah sees the enemy in a new light. With the bombing of Hiroshima on the horizon, can he save the family he watches over? Amazon | Goodreads |Book Information→
Paris Never Leaves You alternates between Paris in WW2 and New York City in the 1950s. Charlotte works at a Paris bookstore during WWII, fighting to survive with her young daughter. Find themes of identity, truth, and love. You'll also uncover a little romance, too. Amazon | Goodreads | Book Information→
You can also find full reviews for these two books on our August 2020 New Releases Reading List.
Don't miss our Most Anticipated Summer 2020 New Book Releases.
September & End Of Summer WWII Books Publishing Summer 2020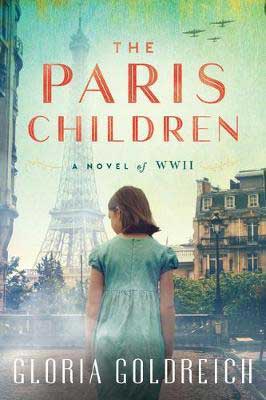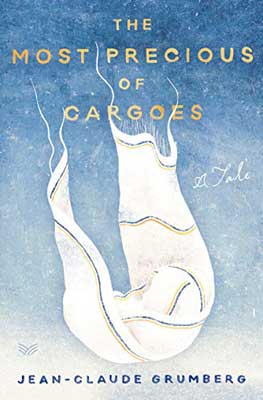 If you are looking for an end of summer 2020 WWII book release, The Paris Children will take you to Paris in 1935. The daughter of a WWI war hero, Madeleine Levy, joins the resistance to save lost children. Amazon | Goodreads
As war rages around them, a poor woodcutter and his wife wish for a baby. When a Jewish father throws his daughter into the woods–his wife can no longer feed her–the woodcutter's wife takes her home. By rescuing this baby, though, she is risking all of their lives. Amazon | Goodreads
Read About All Of The New Books Releasing In September 2020.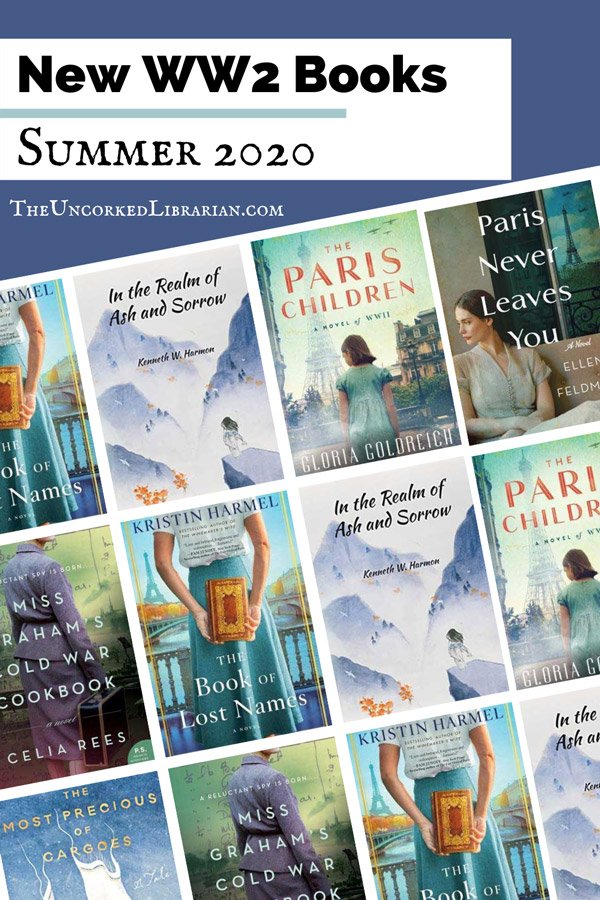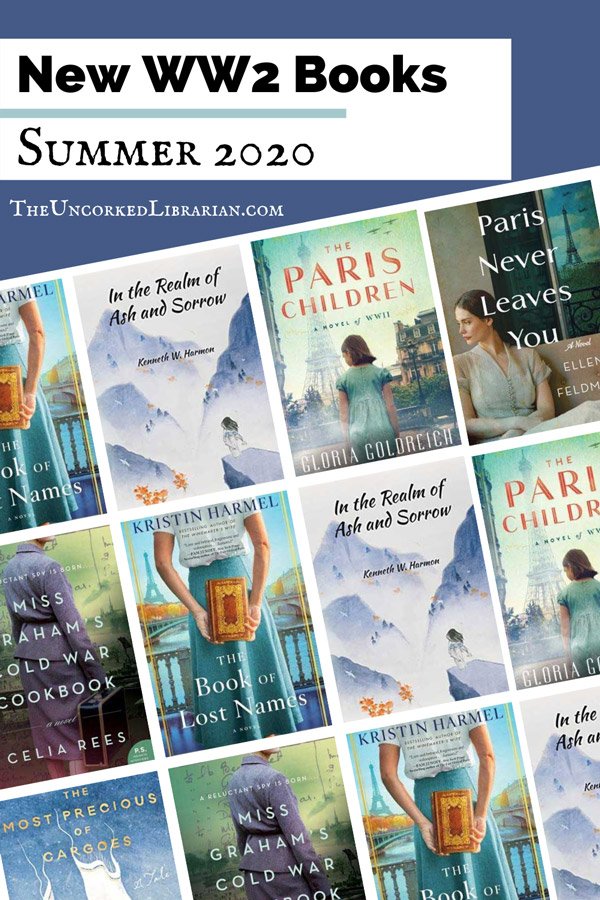 Which Of These WWII Books Coming Summer 2020 Are You Most Looking Forward To?
These are some of my most anticipated WW2 book releases for June to September 2020. What are you eyeing? Did I miss any summer World War 2 books in your 2020 TBR pile? What are you most excited about? Have you already read a few of these titles via ARCs?

Looking for more summer reads? Try our Best Beach Books To Chill Out With reading list.
You May Also Enjoy These Upcoming Book Lists:
New WW2 Books Coming In 2021
Winter & Spring 2020 WW2 Book Releases
Summer 2020's Most Anticipated Historical Fiction
Upcoming 2020 Book Releases You Don't Want To Miss
More WWII Book Lists For You:
Top World War 2 Books
Readers' Favorites In WW2 Historical Fiction
Best Books About WW2 For High Schoolers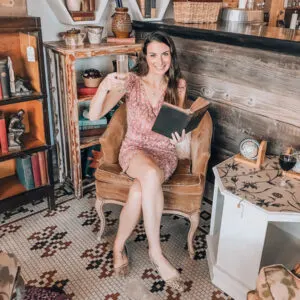 Christine (she/her) is the owner, lead editor, and tipsy book sommelier of The Uncorked Librarian LLC, an online literary publication showcasing books and movies to inspire travel and home to the famed Uncorked Reading Challenge.
With a BA in English & History from Smith College, an MLIS from USF-Tampa, and a U.S. Fulbright Fellowship in Christine's back pocket, there isn't a bookstore, library, or winery that can hide from her. Christine loves brewery yoga, adopting all of the kitties, and a glass of oaked Chardonnay. Charcuterie is her favorite food group.