If you are looking to read more translated literature, don't miss Whereabouts by Jhumpa Lahiri. Find a summary, book information, and book reviews here.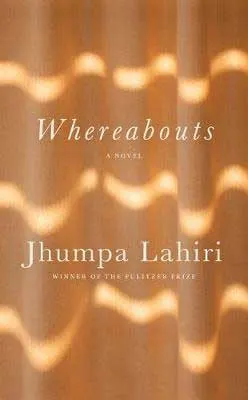 This post may contain affiliate links: If you purchase through my link, I will receive a small commission at no additional cost to you. I only recommend products/services that I approve of. See my full Disclosure Policy.
Whereabouts by Jhumpa Lahiri Book Information
Author: Jhumpa Lahiri
Genre: Literary Fiction | Translated Italian Literature
Pages: 176
Publisher: Knopf
Publication Date: April 27, 2021
Where you can find more great books:
Whereabouts by Jhumpa Lahiri Summary
Exuberance and dread, attachment and estrangement: in this novel, Jhumpa Lahiri stretches her themes to the limit. Lahiri's narrator, a woman questioning her place in the world, wavers between stasis and movement, between the need to belong and the refusal to form lasting ties.

The city she calls home acts as a companion and interlocutor: traversing the streets around her house, and in parks, piazzas, museums, stores, and coffee bars, she feels less alone.

We follow her to the pool she frequents, and to the train station that leads to her mother, who is mired in her own solitude after her husband's untimely death.

Among those who appear on this woman's path are colleagues with whom she feels ill at ease, casual acquaintances, and "him," a shadow who both consoles and unsettles her. Until one day at the sea, both overwhelmed and replenished by the sun's vital heat, her perspective will abruptly change.

This is the first novel Lahiri has written in Italian and translated into English. The reader will find the qualities that make Lahiri's work so beloved: deep intelligence and feeling, richly textured physical and emotional landscapes, and a poetics of dislocation.

But Whereabouts, brimming with the impulse to cross barriers, also signals a bold shift of style and sensibility. By grafting herself onto a new literary language, Lahiri has pushed herself to a new level of artistic achievement.

Knopf
Join The Uncorked Reading Challenge Today
---
Travel around the world with the Uncorked Reading Challenge. Get the best book and movie recs straight to your inbox. Sign Up Now.
TUL Advanced Reader Copy Whereabouts Review
Lahiri is one of my favorite authors of all time, and Whereabouts by Jhumpa Lahiri did not disappoint.
Her first novel written in and then translated from Italian, Whereabouts is a quick read that packs a large punch straight to your core. Thought-provoking and meditative, book clubs and deep thinkers will appreciate this one. You can read Whereabouts in a few hours.
Through the everyday stories and 'whereabouts' of an average yet depressed and sullen woman, Lahiri shares our insecurities, isolation, and faults that make us deeply human. Having closed the novel, I will live more fully, love more deeply, and pay closer attention to the happiness and sorrow around me.
Thank you to NetGalley and Knopf for providing me with a free advanced copy in exchange for a fair and honest review.
More About Author Jhumpa Lahiri
Lahiri was born in London and raised in Rhode Island. She holds a B.A. in English literature from Barnard College and an M.A. in English, an M.A. in Creative Writing, an M.A. in Comparative Literature, and a Ph.D. in Renaissance Studies from Boston University.
She is the recipient of a Guggenheim Fellowship and winner of the Pulitzer Prize for Interpreter of Maladies, a short story collection. The Namesake is one of my personal favorite books. Read more about Jhumpa Lahiri.
Where You Can Find Whereabouts By Jhumpa Lahiri On TUL
Travel to Italy with these books. Although it is merely suggested that Whereabouts takes place in Italy, these other Italian novels will help further transport you there.
Don't miss the most talked about and anticipated books of 2021. Find Whereabouts along with WW2 historical fiction, YA, indie, and so much more. Travel around the world with The Uncorked Librarian.
See what other new books released with Lahiri's Whereabouts, including more translated literature, fairy tale retellings, and books about books.