Do you love international folktales? You will devour Vassa In The Night by Sarah Porter. Find out more about this Russian myth retold in modern-day NYC.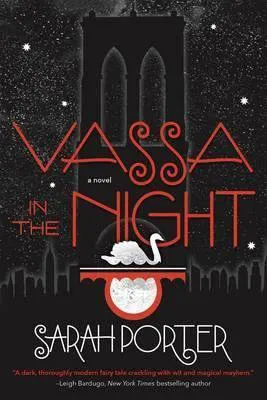 This post may contain affiliate links: If you purchase through my link, I will receive a small commission at no additional cost to you. I only recommend products/services that I approve of. Purchasing through my links allows me to continue to provide unique content and pursue my business dreams. Thank you for supporting me. See my full Disclosure Policy.
Vassa In The Night
Author: Sarah Porter
Genre: Young Adult | Dark Fantasy | Fairy Tale and Folklore Retelling
Pages: 304
Publisher: Tor Teen
Publication Date: 2016
CW: Violence and Child Deaths (Similar to The Hunger Games)
Buy It Here:


Description Of Vassa In The Night From The Publisher, Tor Teen:
"Vassa in the Night is an enchanting, modern retelling of the Russian folktale 'Vassilissa the Beautiful' for young adults by the critically-acclaimed author, Sarah Porter. Leigh Bardugo, New York Times bestselling author of the Grisha Trilogy, calls it, 'A dark, thoroughly modern fairy tale crackling with wit and magical mayhem.'
In the enchanted kingdom of Brooklyn, the fashionable people put on cute shoes, go to parties in warehouses, drink on rooftops at sunset, and tell themselves they've arrived. A whole lot of Brooklyn is like that now—but not Vassa's working-class neighborhood.
In Vassa's neighborhood, where she lives with her stepmother and bickering stepsisters, one might stumble onto magic, but stumbling out again could become an issue. Babs Yagg, the owner of the local convenience store, has a policy of beheading shoplifters—and sometimes innocent shoppers as well. So when Vassa's stepsister sends her out for light bulbs in the middle of night, she knows it could easily become a suicide mission.
But Vassa has a bit of luck hidden in her pocket, a gift from her dead mother. Erg is a tough-talking wooden doll with sticky fingers, a bottomless stomach, and a ferocious cunning. With Erg's help, Vassa just might be able to break the witch's curse and free her Brooklyn neighborhood. But Babs won't be playing fair….
Inspired by the Russian folktale 'Vassilissa the Beautiful' and her years of experience teaching creative writing to students in New York City public schools, acclaimed author Sarah Porter weaves a dark yet hopeful tale about a young girl's search for home, love, and belonging."
About The Author, Sarah Porter:
Sarah Porter is a young adult author who also teaches creative writing classes around NYC. She enjoys writing, gardening, and drawing. Sarah lives in NYC with her husband. Read more about Sarah Porter here.
Loving Vassa In The Night? Don't Miss Out On Sarah Porter's Other Novels:

TUL Book Lists Featuring Vassa In The Night:
Are you craving more eclectic and unusual YA recommendations? Check out TUL's favorite adult and YA books with witches. Indie and lesser known titles included.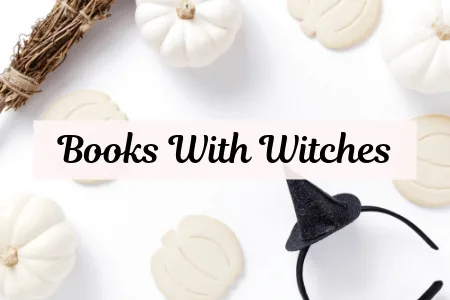 Other Young Adult Books You Will Find On This Witchy Book List With Exclusive TUL Reviews:
Books Similar To Vassa In The Night That You May Like:
Looking for similar books like Vassa In The Night?
Check out two of my favorite YA retellings below. The Warrior Maiden is a classic retelling of Mulan set in Poland and Lithuania. Cinder is a first in the series that retells Cinderella's story along with Little Red Riding Hood and others.