Do you love school-aged books perfect for adults and teens too? The Witches by Roald Dahl is both fun and comedic for all ages. Find out more about this famous story and author.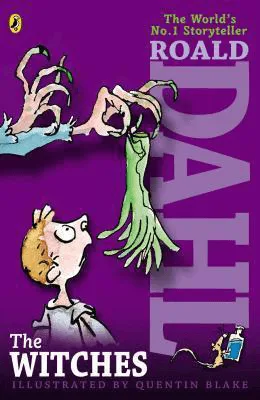 This post may contain affiliate links: If you purchase through my link, I will receive a small commission at no additional cost to you. I only recommend products/services that I approve of. Purchasing through my links allows me to continue to provide unique content and pursue my business dreams. Thank you for supporting me. See my full Disclosure Policy.
The Witches
Author: Roald Dahl
Illustrator: Quentin Blake
Genre: Children's Classic Literature | Children's Humorous Action & Adventure
Pages: 208
Publisher: Puffin | Penguin Random House
Publication Date: 1983 (original)
Buy It Here:
Description Of The Witches by Roald Dahl From The Publisher, Penguin Random House:
"From the bestselling author of Charlie and the Chocolate Factory and The BFG!
This is not a fairy tale. This is about real witches. Grandmamma loves to tell about witches. Real witches are the most dangerous of all living creatures on earth. There's nothing they hate so much as children, and they work all kinds of terrifying spells to get rid of them. Her grandson listens closely to Grandmamma's stories—but nothing can prepare him for the day he comes face-to-face with The Grand High Witch herself!"
About The Author, Roald Dahl:
Along with writing, Roald Dahl was a former ace fighter pilot and spy. Born in Wales to Norwegian parents, he traveled after school and later enlisted in the Royal Airforce during WWII. Injured during the war and married twice, Dahl became a beloved storyteller and inventor. Many of his books are now movies. Roald Dahl died in 1990 at the age of 74. Read more about Roald Dahl here.
Loving The Witches by Roald Dahl? Don't Miss Out On His Other Novels:
Matilda is a classic by Roald Dahl about a young girl with a terrible family situation and special abilities.
James and the Giant Peach is one of my favorites about a young boy, some monster-sized insects, and of course, a giant peach. Find friendship and a new meaning for family and wealth.
Charlie and the Chocolate Factory has been revised in movies over and over again. Enter the magical (and kind of scary) world of Willy Wonka and his chocolate factory.
My childhood favorite, The BFG takes readers on a magical journey of uniting over differences. Although not the most modern or appropriate, the Big Friendly Giant captures a small girl's heart.

TUL Book Lists Featuring The Witches by Roald Dahl:
Are you craving more fantastical reads filled with witches? Check out TUL's favorite adult and YA witchy books along with a few other younger children recommendations.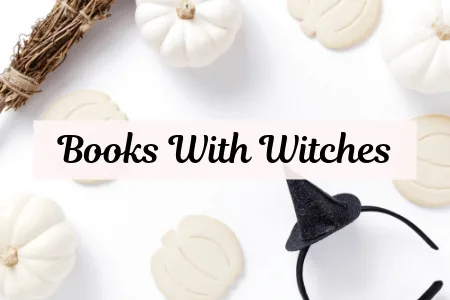 Young Adult Books You Will Find On This Witchy Book List With Exclusive TUL Reviews:
Find Even More Books On This Witchy Book List Similar To The Witches by Roald Dahl:
Books Similar To The Witches by Roald Dahl That You May Like:
Looking for similar books to The Witches? Why not try these well-known novels and authors: