Do you love YA fairy tale retellings? Check out The Warrior Maiden by Melanie Dickerson, a classic Mulan story set in Lithuania and Poland.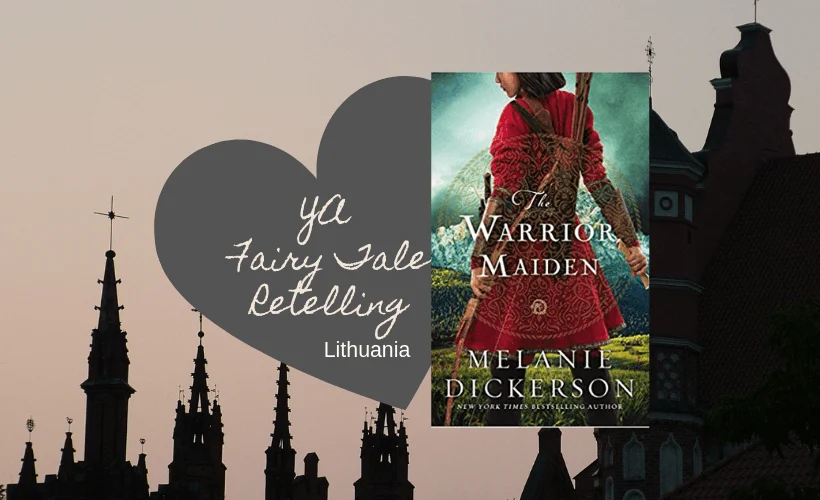 Melanie Dickerson is infamous for her classic fairy tale retellings.
From Snow White and Aladdin to The Little Mermaid and Rapunzel, readers can't help but get sucked into the romance and ancient storyline.
Even though we already know the outcome, I still feel the need to peek ahead in these books. I'm a sucker for love and horses not dying.
The Warrior Maiden is no different, as Dickerson reimagines the story of Mulan. Set in 15th century Lithuania and Poland, readers watch as Mulan defies gender boundaries.
Can Mulan overcome class, womanhood, and religious differences while also staying alive?
A historical young adult romance with Christian overtones, I couldn't help but fall back in love with Mulan's adventures in The Warrior Maiden by Melanie Dickerson.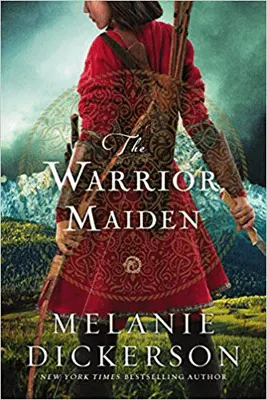 The Warrior Maiden Book Information
Author: Melanie Dickerson
Publisher: Thomas Nelson | Harper Collins
Year: 2019
Pages: 320
Genre: YA Historical Romance, Fairy Tale Adaptation, Christian Historical Fiction

P.S. Please note that while this title is listed as #9 in the Hagenheim series, The Warrior Maiden reads as a standalone

Find Your Copy On Amazon
Learn more about New York Times bestselling author, Melanie Dickerson.
The Warrior Maiden Book Summary
As a Smithie, I know I wouldn't fare well in 15th century northern Europe or pretty much anywhere for that matter. The same is true for Mulan.
With her father dead, Mulan has two choices: Go to war as a man or marry the butcher. If she doesn't pick one of these evils, her adoptive mother loses their Lithuanian home.
Don't get me wrong, free meat sounds great. In fact, I grew up in a similar situation with all the meat a girl could ask for. The dinner kind…I swear…
However, this butcher treats women like slaves and is quite frankly, gross. Bossiness and superiority are such turn-offs.
In Mulan's circumstance, I'd pass on the juicy steak, too, and chop off all my hair. That should say it all.
Accompanied by her childhood friend, Mulan sets off for war with little training to help defeat the Teutonic Knights in Poland. Assuming her father's name, Mikolai, Mulan soon realizes that although she cannot sword fight, she offers endless value to her comrades.
Fearless and borderline reckless, Mulan proves her worth over and over again. Yet, she also fears the consequences of her unveiling.
Of course, there is the handsome Wolfgang, who she begins to bond with. "Bond." Ahem…
As we know through the legend of Mulan, the army discovers her gender. How will her fellow soldiers treat her as a woman? Can she still save Poland from the Teutonic Knights?
Then, what will become of her and Wolfgang? What about her mother?
Can they overcome life's self-imposed dividers of class, gender, race, and even religion?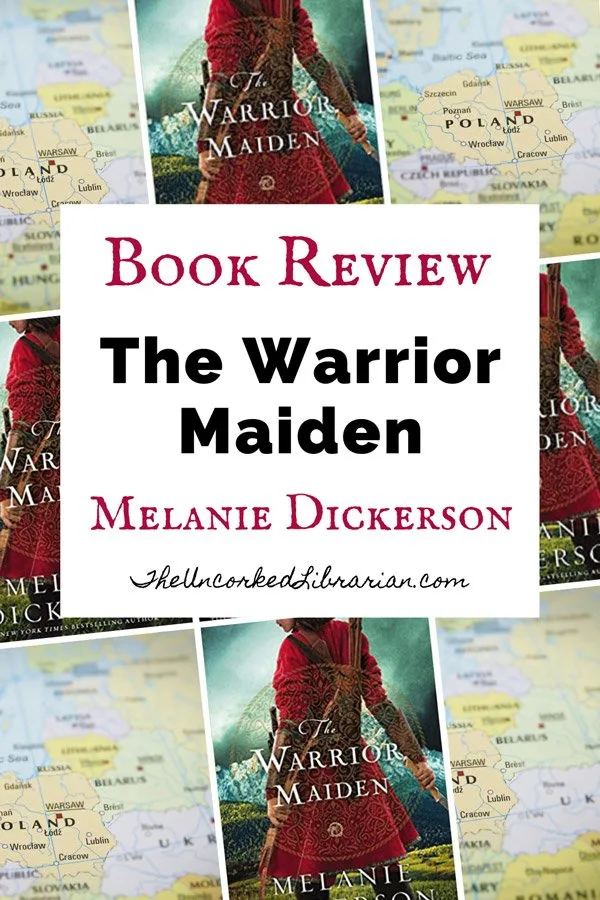 Who Will Love The Warrior Maiden?
1. Readers Who Love International Fairy Tales
Although a young adult title, The Warrior Maiden is perfect for adults and teens looking for a book set in Lithuania and the Baltic States.
Plus, if you love a good Mulan fairy tale retelling, Dickerson offers a unique twist with her powerful words, cultural diversity, and religious overtones.
2. Lovers of YA Christian Historical Romance
Although I do not read or seek out Christian fiction, the religious aspect in The Warrior Maiden feels less preachy and more meditative.
Values and morals versus following the Bible verbatim, like the Teutonic Knights do, offer greater life lessons.
Dickerson suggests that Bible interpretations to suppress women and condemn others for their practices–such as Mulan's mother's usage of healing salves–is not the purpose of religion. Living a life of helping others with faith and love thrives. We find strength in our convictions.
Along with strong guiding principles, The Warrior Maiden stresses familial tension and brotherly love. Wolfgang's brother is the black sheep of the family and struggles to come of age. Past actions haunt the brothers.
Yet, there is forgiveness and growth. Our past does not define us.
3. History Buffs
Most uniquely, Paul von Rusdorf is an actual historical figure and master of the Teutonic Knights. Dickerson takes liberties to give Rusdorf a voice as little is known about him.
Similarly, Malbork Castle is a UNESCO World Heritage Site in Poland where part of this story takes place.
History comes to life along with budding and enchanting romance. What more could this English and history major ask for?
My Only Qualm With Dickerson's The Warrior Maiden
My only problem with The Warrior Maiden is the excessive self-doubt from both Mulan and Wolfgang. Neither is sure that the other is interested in marriage or feels love. I get it. Does this jive with Mulan's personality? Ehhh…
At least I can appreciate that the lack of confidence is equal on both sides. Then again, this YA. Lust away.
Other Book Lists Where You Will Find The Warrior Maiden on TUL:
Books That Make You Think Differently About The World
Popular Mulan Retellings
Baltic Books For History & Literature Lovers
If You Like The Warrior Maiden, You May Also Enjoy:
Salt To The Sea by Ruta Sepetys
Salt To The Sea Discussion Guide For Book Clubs
Indelible by Adelia Saunders
YA LGBT Books That Uplift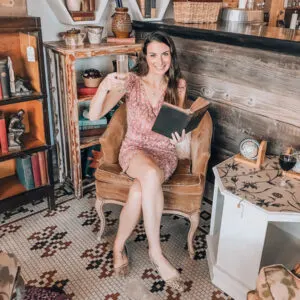 Christine (she/her) is the owner, lead editor, and tipsy book sommelier of The Uncorked Librarian LLC, an online literary publication showcasing books and movies to inspire travel and home to the famed Uncorked Reading Challenge.
With a BA in English & History from Smith College, an MLIS from USF-Tampa, and a U.S. Fulbright Fellowship in Christine's back pocket, there isn't a bookstore, library, or winery that can hide from her. Christine loves brewery yoga, adopting all of the kitties, and a glass of oaked Chardonnay. Charcuterie is her favorite food group.