Are you interested in reading or listening to Quiet by Susan Cain? Scroll down to learn about Cain's bestselling nonfiction title for introverts.

This post may contain affiliate links: If you purchase through my link, I will receive a small commission at no additional cost to you. I only recommend products/services that I approve of.  Purchasing through my links allows me to continue to provide unique content and pursue my business dreams. Thank you for supporting me.  See my full Disclosure Policy.
Quiet: The Power Of Introverts In A World That Can't Stop Talking
Author: Susan Cain
Genre: Adult Nonfiction | Psychology | Interpersonal Relations
Pages: 370
Publisher: Broadway Books | Crown Publishing | Penguin Random House
Publication Date: 2012
Buy Quiet by Susan Cain Here:


Summary Of Quiet by Susan Cain From The Publisher, Penguin Random House:
"The book that started the Quiet Revolution
At least one-third of the people we know are introverts. They are the ones who prefer listening to speaking; who innovate and create but dislike self-promotion; who favor working on their own over working in teams. It is to introverts—Rosa Parks, Chopin, Dr. Seuss, Steve Wozniak—that we owe many of the great contributions to society.
In Quiet, Susan Cain argues that we dramatically undervalue introverts and shows how much we lose in doing so. She charts the rise of the Extrovert Ideal throughout the twentieth century and explores how deeply it has come to permeate our culture. She also introduces us to successful introverts—from a witty, high-octane public speaker who recharges in solitude after his talks, to a record-breaking salesman who quietly taps into the power of questions. Passionately argued, superbly researched, and filled with indelible stories of real people, Quiet has the power to permanently change how we see introverts and, equally important, how they see themselves.
Now with Extra Libris material, including a reader's guide and bonus content."
About Quiet Author, Susan Cain:
Susan Cain was a lawyer and graduate of Princeton and Harvard Law School before sparking this introverted cause.  Now a New York Times bestselling author, Cain lives in NYC and champions the Quiet revolution.  Plus, she loves chocolate and reading. Read more about Susan Cain here.
More From Susan Cain:
TUL Book Lists Featuring Quiet By Susan Cain:
Are you looking for even more books that make you think differently about the world like Quiet?  Check out TUL's favorite novels and series to make you think.  This inspiring book list is perfect for adults looking for international book suggestions.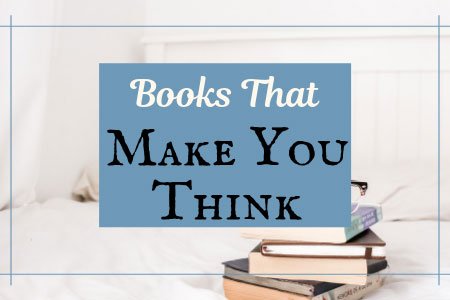 Other Books You Will Find On This Book List Include:
Heading out on the road?  Find 15 audiobooks that you shouldn't leave without to have the best start to your vacation.  Find titles like Quiet as well as some of my favorite bestselling novels.

Other Road-Trippy Books That You Will Find On This Audiobook List Include:
Books Similar To Quiet by Susan Cain That You May Like:
Looking for books similar to Quiet? Check out these recommended reads.