One Paris Summer By Denise Grover Swank – France-Based YA Romance
Are you looking for fiction books set in Paris? Check out One Paris Summer by Denise Grover Swank, the perfect contemporary teen romance.
I love reading books set in places that I am about to visit. That is why before heading to France, I had to peruse One Paris Summer by Denise Grover Swank.
One of the many great YA fiction books set in Paris, Swank pulled me into teen drama and heartbreak while giving me a personal tour of Paris.
Keep reading for a One Paris Summer summary and book review and information here.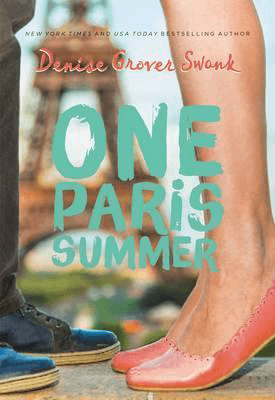 One Paris Summer Book Information:
Title: One Paris Summer
Author: Denise Grover Swank
Publisher: Blink
Publication Year: 2016
Pages: 346
Genre: Contemporary Teen Romance | Books Set In Paris
Find Your Copy Of One Paris Summer Here:    Amazon
Grab more great books here:
One Paris Summer by Denise Grover Swank Summary
Sophie Brooks and her brother, Eric, are forced to spend the summer in Paris with their father and his soon-to-be new bride. Off to a rough start filled with lies, deceit, and hurt feelings, why not add in an evil stepsister with a revenge-seeking agenda?
Camille is hell-bent on torturing Sophie; she and her friends are straight out of Mean Girls. Even worse, Eric's friend and Sophie's crush is coming to stay for the summer, and Camille goes straight for him.
Wanting only to play the piano and survive her short time abroad, Sophie sobs her way through the gorgeous tourist sights of Paris. Her French is nonexistent and her street skills lacking.
Sophie's life finally turns around as she starts falling for a Parisian—it is the city of lights and love. At the end of the summer, she has tough decisions to make. I could not stop reading until I learned Sophie's fate.
One Paris Summer by Denise Grover Swank Review
Blackmail, scandal, family troubles, well-rounded heartbreak, and best of all, dreamy romance makes this the perfect YA read for adults and teens.
I loved watching Sophie explore the streets of Paris. A few weeks after reading this novel, my husband and I hopped over to Paris from Sicily. In true Sophie style, we visited the Rodin Museum and gardens to strike a pose. Finding Sophie's landmarks and playing along brought Swank's young and fun Paris to life. Ah, to be adolescent again and in love.
Most inspiring, though, I championed Sophie's soul-encompassing passion for the piano and her trials and tribulations of surviving abroad. As someone who spent a year living in another country, Swank really nails the ex-pat feeling.
One Paris Summer is a must-read for contemporary romance and travel lovers.
Denise Grover Swank Bio
Denise Grover Swank is a bestselling author who started her writing career during NaNoWriMo.  She writes both series and stand-alone books. Read more about Denise Grover Swank here.
Where You Will Find One Paris Summer by Denise Grover Swank On TUL
Travel to France with these books. Find historical fiction, WW2 books, nonfiction, indie, and YA.
If you love books set in and about Europe or are planning to travel there, head over to our master list of European books. Here, you'll find all of the book lists for countries like Germany, Netherlands, Iceland, France, Switzerland, England, Lithuania, Latvia, Estonia, Italy, Ireland, Spain, and so much more.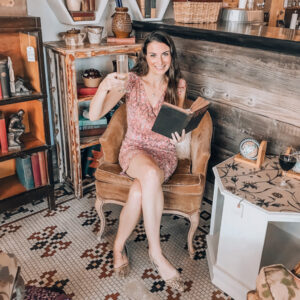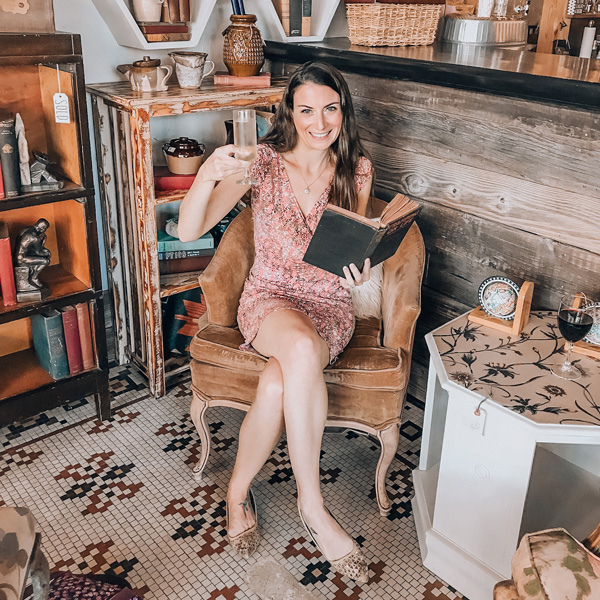 Christine (she/her) is the owner, lead editor, and tipsy book sommelier of The Uncorked Librarian LLC, an online literary publication showcasing books and movies to inspire travel and home to the famed Uncorked Reading Challenge.
With a BA in English & History from Smith College, an MLIS from USF-Tampa, and a U.S. Fulbright Fellowship in Christine's back pocket, there isn't a bookstore, library, or winery that can hide from her. Christine loves brewery yoga, adopting all of the kitties, and a glass of oaked Chardonnay. Charcuterie is her favorite food group.