Are you looking for an Icelandic nonfiction travel book and memoir? Pick up Names for the Sea: Strangers in Iceland by Sarah Moss to fuel your next Icelandic adventure and sense of wanderlust.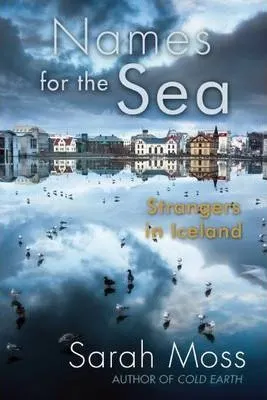 Have you ever lived and worked abroad? Sarah Moss's Names for the Sea reminds me of teaching English in Indonesia.
You land in this beautiful and, at times, harsh foreign country that you do not always understand. You love it. Sometimes it drives you crazy.
Culture, pride, and nationality possess varying definitions among countries. You want to fit in but struggle with your own foreignness.
Are you a stranger? Are your insecurities justified or in your head? Is this home? Did you do the country justice?
Names for the Sea both academically and casually talks readers through Moss' experience of living and working in Iceland for a year with her family. I honestly commend her time abroad, especially with a family and Icelandic costs of living.
Although I read this expressive piece of literature after touring southern Iceland, the novel renewed my wanderlust and enlightened me about my Icelandic experiences.
Names for the Sea would be equally informative to read before your trip abroad.
If you are thinking of visiting Iceland or have traveled there in the past, Moss' Names for the Sea is the perfect Icelandic nonfiction read. Gain insight into the country's history and have a different perspective from a non-local resident and academic.
Names For The Sea: Strangers in Iceland Book Review
In 2009, Sarah Moss accepts a position with the University of Iceland.
Coming from a much cheaper and idyllic English town, she finds herself face to face with a financial crisis and an unstable volcano that halts traffic and airflow.
Imagine having your middle-class family of four with you on this adventure, sleeping on air mattresses and enrolling in an international school. Their experiences are one of inconvenience — they can barely afford a car — but also of finding solace in nature.
Can they make Iceland home? Can they find their place in society?
The sunrise, shadows, and tides mark their days. While they do not have the means to travel outside of Reykjavík for fun, they learn lessons in simplicity.
Picture endless crafts and becoming intimate with the outdoor weather. The communal heated pool is always waiting for them.
Expat friends guide their interactions and introduce Moss' family to the close-knit community.
When not teaching, Moss spends time in the library watching Icelandic films and reading literature. She wants to learn how to knit.
With an investigative journalism spirit, Moss begs the question of why Icelanders will go hungry or are embarrassed to seek donations. Moss wants to know what makes Iceland tick.
---
Be sure to check out this historical fiction book review of Woman at 1,000 Degrees.
---
What Sets Names for the Sea Apart From Other Icelandic Novels
Names for the Sea is Moss returning to Iceland after a romanticized version from her youthful travels. Remember those days?
I am pretty sure that I fell in love with swim-up bars next to a volcano in a country I knew little about.
This new foreigner/expat vibe enlightens both Moss and the reader about Icelandic beauty and hardship. No longer just a tourist, Moss gets into the heart and grit of Iceland.
She explores the people and their hidden elves, the Sagas, a history of storytelling, financing, agriculture, and pride.
Having just returning from Iceland, Moss' statement about collecting a commodity of experiences will always resonate and remind me to travel more thoughtfully:
"I recognise my own distrust of Icelandic tourism, of the collector's desire to tick off geysers and volcanoes and midnight sun on some kind of Lonely Planet checklist, totting experiences like a commodity. There must be a better reason to travel, a better way of travelling, than the hoarding of sights your friends haven't seen."

Sarah Moss [Names for the Sea 262]
Guilty as charged. Part of the reason I 'collect' these infamous treasures is that they truly are stunning and worthwhile.
I want to see the wonders of the world. Moss wishes we could view everything without premeditated thoughts and plaques–but realizes this is nearly impossible.
The lesson I take away is to travel for the experience and not just the bucket list check mark. Yes, that is somewhat OK too, but really see the country.
Read the books, talk to locals, and don't rush through it. Don't just go because someone tells you that you should.
If you miss a sight, does that mean you missed all of Iceland? No. Moss asks us to reexamine why we travel. What are gaining and what should we be learning?
Most enjoyable, Moss explains parts of Iceland that I experienced on my trip.
My husband and I passed many greenhouses driving around southern Iceland. I never thought past the idea that the greenhouses just existed.
Moss explains how hard it is to grow fruits and vegetables in Iceland. The cost of imports is grossly inflated yet the shipped fruit is deflated in taste and texture.
Now I understand the appearance of greenhouses. Duhhhh, right?!
Moss also discusses how the cost of Reykjavík's restaurants is too high even for public servants. I had to [sadly] chuckle.
We paid somewhere around over $50 for a bowl of soup and rice. Delicious, you bet. Wallet punching, you bet too.
I loved learning more about the Bonus food chain. What is this corrupt past? Plus, 'foss' means waterfall?! OMG another duh moment.
Names For The Sea Book Information:
Names for the Sea: Strangers in Iceland by Sarah Moss [reprint Counterpoint 2013]
Genre: Icelandic nonfiction; Travel and Memoir
Sarah Moss is a writer, traveler, and academic. Read more about Sarah Moss.
You May Also Enjoy:
Books Set On Islands
Icelandic Novels To Read Right Now
Iceland's Book Flood
Books Set Across Europe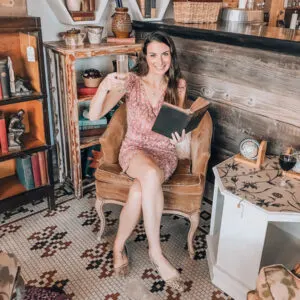 Christine (she/her) is the owner, lead editor, and tipsy book sommelier of The Uncorked Librarian LLC, an online literary publication showcasing books and movies to inspire travel and home to the famed Uncorked Reading Challenge.
With a BA in English & History from Smith College, an MLIS from USF-Tampa, and a U.S. Fulbright Fellowship in Christine's back pocket, there isn't a bookstore, library, or winery that can hide from her. Christine loves brewery yoga, adopting all of the kitties, and a glass of oaked Chardonnay. Charcuterie is her favorite food group.