Are you looking for a historical fiction novel set in the Philippines that is full of sexual tension, secrets, and all that is forbidden? How about drinking during Prohibition, powerful older men sneaking around with feisty younger biracial women, and steamy lovemaking scenes?
My MacArthur by Cindy Fazzi is a brand new historical fiction romance that introduces readers to Douglas MacArthur's coveted lover, Isabel Rosario Cooper.
---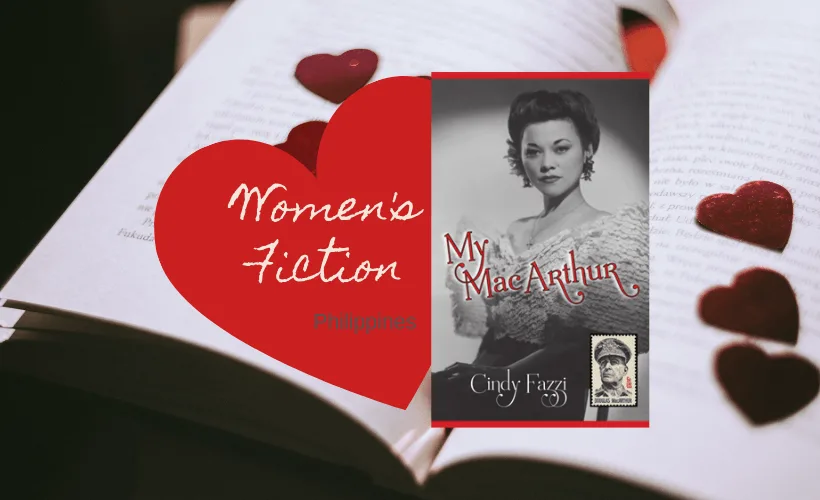 Although not much is known about the real Isabel Rosario Cooper, Fazzi breathes vitality and fire into her persona. Fazzi places Isabel at the heart of the stage that she so dearly craves instead of her usual stand in position. Power, distrust, passionate love, and utter devastation will keep readers sailing through pages until Isabel can no longer share her tragic story.
Book Review of My MacArthur By Cindy Fazzi
One fateful night, in the 1930s, Douglas MacArthur passes a beautiful young Filipino singer and dancer a note. Behind the scenes, age does not matter, and he cannot deny his carnal feelings toward Isabel. Petite, in the prime of her youth, and beautiful, MacArthur craves and lusts after Isabel Rosario Cooper like a dangerous drug—and Isabel takes the bait. Power is seductive.
Stationed in Manila in the 1930s, MacArthur is the most powerful man in the Philippines and plays a prominent role in United States military history. This renowned position makes him irresistible to Isabel, whose family suffers from poverty and poor decisions.
Only half white with Chinese and Filipino blood, Isabel cringes at the daily prejudices she and her family face. MacArthur can change her family's situation in the blink of an eye, which is why she agrees to return with him to the U.S. Who can resist influence, money, and a skilled lover?
Young and in love, Isabel expects a proposal.
A Faulty Beginning Can Only End In Tragedy
Isabel and MacArthur's external differences are impossible to parade around in public. Age, race, and class define them. With MacArthur's promotion to army chief of staff, he must re-marry a woman of equal stature. Obsessed with control, rumors and speculation incessantly hurt MacArthur's already tumultuous career.
With nosy media and seething jealousy, MacArthur cannot continue with this affair. His borderline fanatic love for Isabel Rosario Cooper eats him alive and imprisons her in an isolated and secretly rented apartment. A relationship born on a tipping point, an innocent lunch causes the worn rift to disintegrate.
In the blink of an eye, Isabel loses everything she gave up for a man she loved. Death and destruction follow in the wake with no one left to pick up the heartbroken pieces. A tryst gone awry proves fatal.
---
Falling in love with Isabel Rosario Cooper? Check out these other historical fiction novel leads that will captivate you:
Magdalena in Indelible (Paris and Lithuania)
Henry Kaplar in Artist, Soldier, Lover, Muse
---
A Timeless Lesson In History
As Fazzi's afterword notes, writing about a man as big and infamous as MacArthur is intimidating and nearly impossible. A plethora of information exists about the 4-starred army general but there is little known about Isabel Rosario Cooper. Even her name is contemptuous.
Although a history major for undergrad, I have little knowledge in regards to the historical accuracy of My MacArthur. I never cared to get to know Douglas MacArthur—although Fazzi has intrigued me.
Along with MacArthur, Fazzi paints a clear picture of the divisive 1930s and early 1940s. Readers sip a stolen taste of Prohibition, colonial power, relations with the Philippines, and later, the attack on Pearl Harbor. As a historical romance, My MacArthur is rich in period details and relations that enhance the almost symbolic relationship of Isabel and Douglas.
Character-wise, Isabel Rosario Cooper is a complicated and bratty yet tamed mistress with complexities that continue past her death. You want to slap her slutty and naïve butt at the same time that you want to cry for her downfall.
Can someone so young be at fault?
All the while, you hope MacArthur will do right by Isabel and put a ring on her slim porcelain finger. But we all know he doesn't. Fazzi cannot rewrite history, damn it. At times, I wanted to look away in disgust at MacArthur's actions but some tenderness existed within the legend. Or so Fazzi leads us to believe.
Who Will Love My MacArthur by Cindy Fazzi?
For adults looking for a diverse historical fiction romance, My MacArthur by Cindy Fazzi should leave you satisfied, pissed off, and a little heartbroken. Or, maybe you think Isabel got hers, and MacArthur is just a dirty old scumbag. When I lived in Indonesia, I completely judged the teenage girls hanging off of older expat men in the business district. Is it a win-win situation for all parties? Is it love? True love? How could this story have ended any better or worse?
I applaud the novel for giving Isabel a voice and taking on such a unique story and period in American history. Well done. Personally, I loved My MacArthur and feel honored for the opportunity to review such a thrilling and captivating title.
Find your copy here: Amazon
Disclosure:
I would like to thank Sandhill Review Press and Cindy Fazzi's team for providing me with a free copy of My MacArthur in exchange for a fair and honest review.
My MacArthur Book Information
My MacArthur by Cindy Fazzi[Sandhill Review Press 2018]
Genre: Adult Historical Fiction
About the author: Cindy Fazzi is a Filipino-American writer and former Associated Press reporter. She has worked as a journalist in the Philippines, Taiwan, and the United States. My MacArthur, published by Sand Hill Review Press, is her literary debut. She writes romance novels under the pen name Vina Arno. You can learn more about Cindy Fazzi here.
Where You Can Find My MacArthur On The Uncorked Librarian:
You May Also Enjoy These WW2 Book Lists:
Best Books About WW2 For History Buffs & World Travelers
WW2 Historical Fiction Novels Readers Love
YA World War 2 Books Adults Will Enjoy
Share The Forbidden Romance & Bring Isabel Rosario Cooper's Story To Light: Pin It!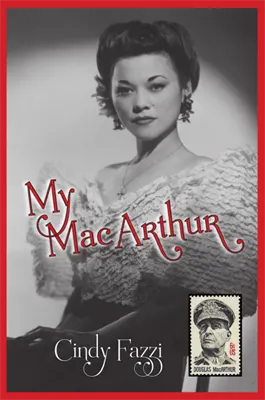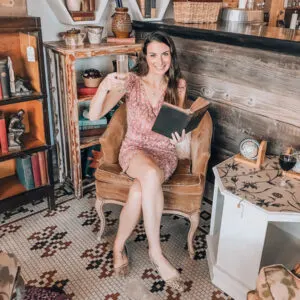 Christine (she/her) is the owner, lead editor, and tipsy book sommelier of The Uncorked Librarian LLC, an online literary publication showcasing books and movies to inspire travel and home to the famed Uncorked Reading Challenge.
With a BA in English & History from Smith College, an MLIS from USF-Tampa, and a U.S. Fulbright Fellowship in Christine's back pocket, there isn't a bookstore, library, or winery that can hide from her. Christine loves brewery yoga, adopting all of the kitties, and a glass of oaked Chardonnay. Charcuterie is her favorite food group.