Mexican Gothic by Silvia Moreno-Garcia – Spooky Gothic Horror Set In Mexico
Don't miss gothic horror and suspense novel, Mexican Gothic, by Silvia Moreno-Garcia. Discover book information, book reviews, and book lists featuring this haunting novel set in Mexico.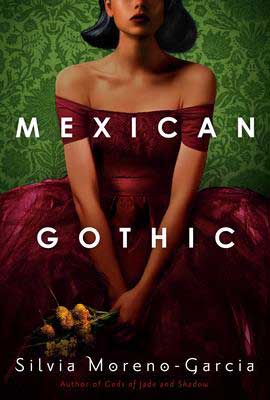 This post may contain affiliate links: If you purchase through my link, I will receive a small commission at no additional cost to you. I only recommend products/services that I approve of. See my full Disclosure Policy.
Author: Silvia Moreno-Garcia
Genre: Suspense | Book Set In Mexico | Gothic Fiction & Horror
Pages: 320
Publisher: Del Rey
Publication Date: June 2020
Buy Now: Amazon | Grab It On: Book Of The Month
Grab even more great books:
Mexican Gothic by Silvia Moreno-Garcia Summary
After receiving a frantic letter from her newly-wed cousin begging for someone to save her from a mysterious doom, Noemí Taboada heads to High Place, a distant house in the Mexican countryside. She's not sure what she will find—her cousin's husband, a handsome Englishman, is a stranger, and Noemí knows little about the region.

Noemí is also an unlikely rescuer: She's a glamorous debutante, and her chic gowns and perfect red lipstick are more suited for cocktail parties than amateur sleuthing. But she's also tough and smart, with an indomitable will, and she is not afraid: Not of her cousin's new husband, who is both menacing and alluring; not of his father, the ancient patriarch who seems to be fascinated by Noemí; and not even of the house itself, which begins to invade Noemi's dreams with visions of blood and doom.

Her only ally in this inhospitable abode is the family's youngest son. Shy and gentle, he seems to want to help Noemí, but might also be hiding dark knowledge of his family's past. For there are many secrets behind the walls of High Place. The family's once colossal wealth and faded mining empire kept them from prying eyes, but as Noemí digs deeper she unearths stories of violence and madness.

And Noemí, mesmerized by the terrifying yet seductive world of High Place, may soon find it impossible to ever leave this enigmatic house behind.

Del Rey
Take The Uncorked Reading Challenge!
Travel around the world with our Uncorked Reading Challenge. Never be late to the party with unique new book releases. Get the latest movie and book lists straight to your inbox.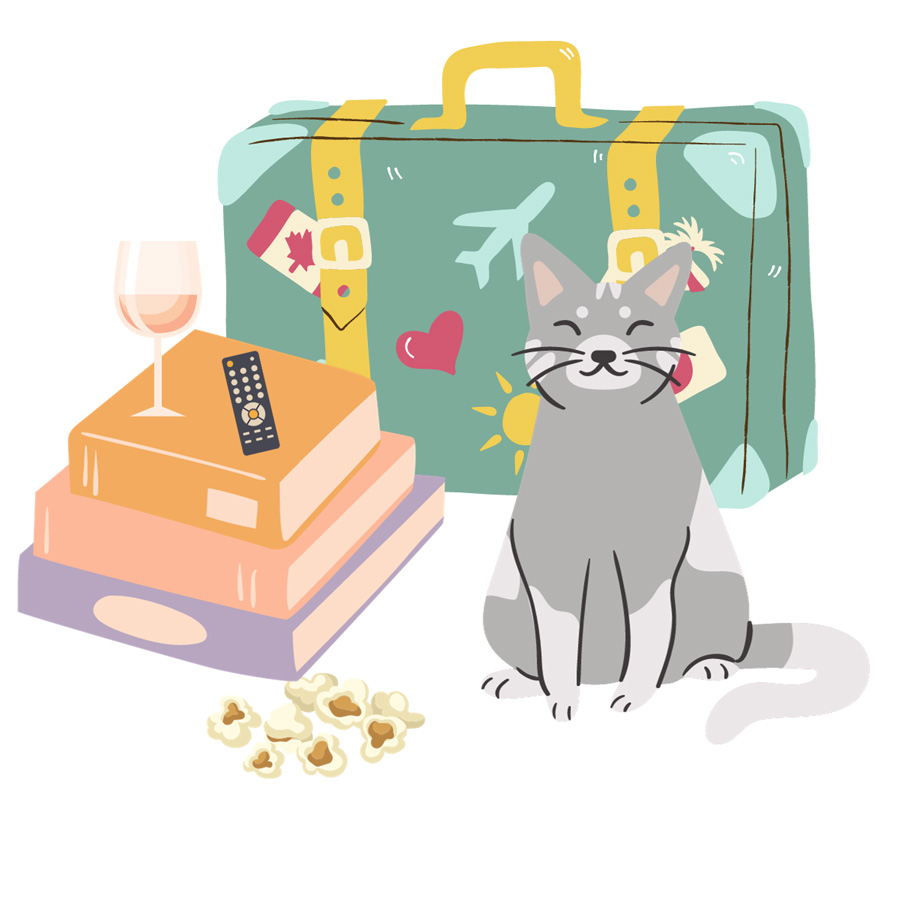 About The Author, Silvia Moreno-Garcia
Silvia Moreno-Garcia possesses a MA in Science and Technology Studies from the University of British Columbia. She is both an author and anthology editor. Read more about Silvia Moreno-Garcia.
TUL Book Lists Featuring Mexican Gothic by Silvia Moreno-Garcia With Book Reviews
If High Place creeps you out, be sure to head over to our haunted houses books reading list. Find haunted homes, boarding schools, hotels, and more.
Find even more books with ghosts on this reading list.
Travel to Mexico with this reading list. Discover new Mexican authors to love along with books that will transport you to and teach you more about Mexico.
Do you love horror books like Mexican Gothic by Silvia Moreno-Garcia? If yes and you are craving more, don't miss this reading list filled with creepy classics, books with haunted houses, suspenseful thrillers, deadly mysteries, and so much more. Find authors like Stephen King, Riley Sager, Ruth Ware, Lucy Foley, and Megan Miranda.
Do you love reading about unique women in history?! Don't miss these inspirational women throughout history and across the globe. Find books like Mexican Gothic next to The Rose Code, The Lost Apothecary, These Violent Delights, A Girl Like You, The Paris Library, Code Name Helene, and so much more.
Everyone was talking about Mexican Gothic by Silvia Moreno-Garcia in 2020. How could they not? What a creepy and beautiful novel. Are you worried that you missed 2020's other most talked-about book releases? We got you! Explore the 35 best books of 2020 here in historical fiction, women's fiction, YA, indie, LGBTQ+, nonfiction, romance, and so much more. A few of our other favorites include The Beauty In Breaking, The Midnight Library, and The Death Of Vivek Oji.
Summer 2020 is filled with diverse new historical fiction novels, including Mexican Gothic by Silvia Moreno-Garcia. Discover similar titles along with literary fiction and historical biography on this new 2020 books reading list.
Find Mexican Gothic alongside other intriguing multicultural reads in our June 2020 issue of Book Buzzed. This diverse reading list is filled with bestselling authors and mysteries, fiction, and rom-coms that will take you around the world.
Don't miss summer 2020's most anticipated books, including Mexican Gothic by Silvia Moreno-Garcia along with a ton of new historical fiction, WW2 fiction, and literary fiction. Other books on this list include The Boyfriend Project, What You Wish For, and Sex and Vanity.