It's almost May, which means that it is time to read a book set in one of the 50 States. Below, find TUL's May 2020 book discussion for Uncorked Reading Challengers, including reading lists and book suggestions.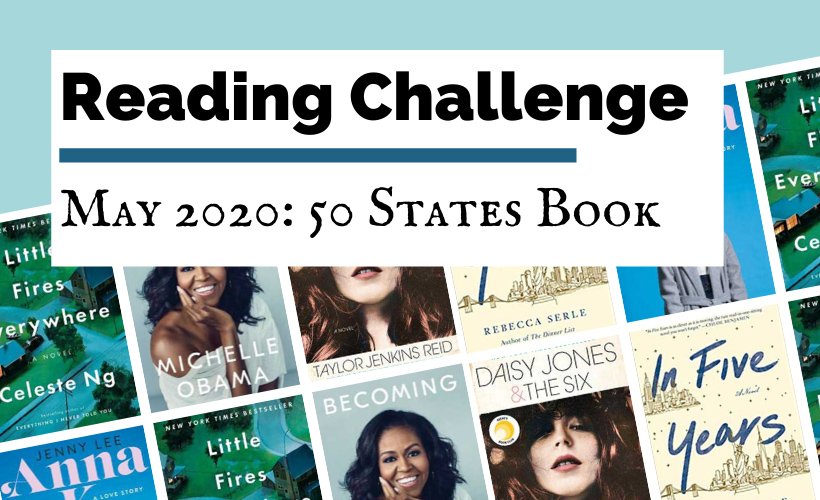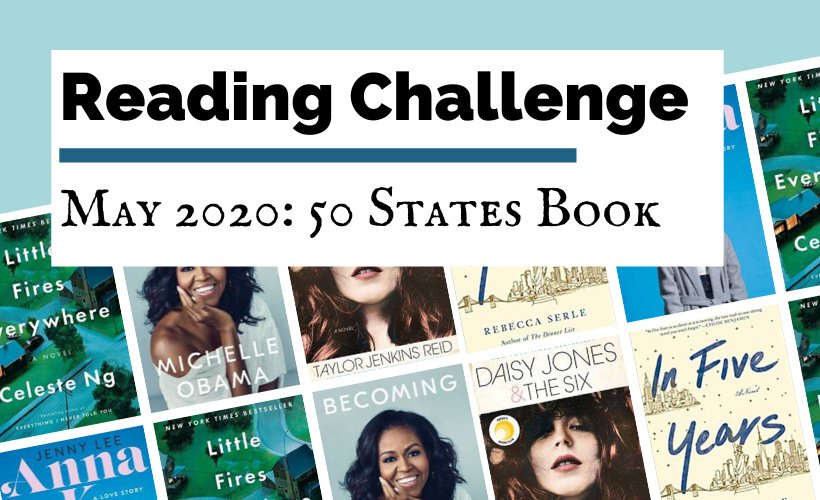 How are you all doing staying on track with our monthly book discussions and annual reading challenge? Is there anything that TUL can do to help you successfully participate each month? Hang in there–I know times are rough. Also, I actually really hate the expression 'hang in there.' You do you with some wine.
I'm pretty excited for May 2020's book discussion, and I even created a huge master list for this one: 50 States Books. Yup, this month, we are traveling around the United States via books.
So what books can you read? Which state should you pick? The possibilities are endless.
For Our May 2020 Book Discussion, Keep Reading For:
All 2020 Reading Challenge Themes
Brief Indie April 2020 Recap
50 States Reading Lists & Book Suggestions
Book Discussion Questions For May
A Sneak Peek Into June
Let's get started!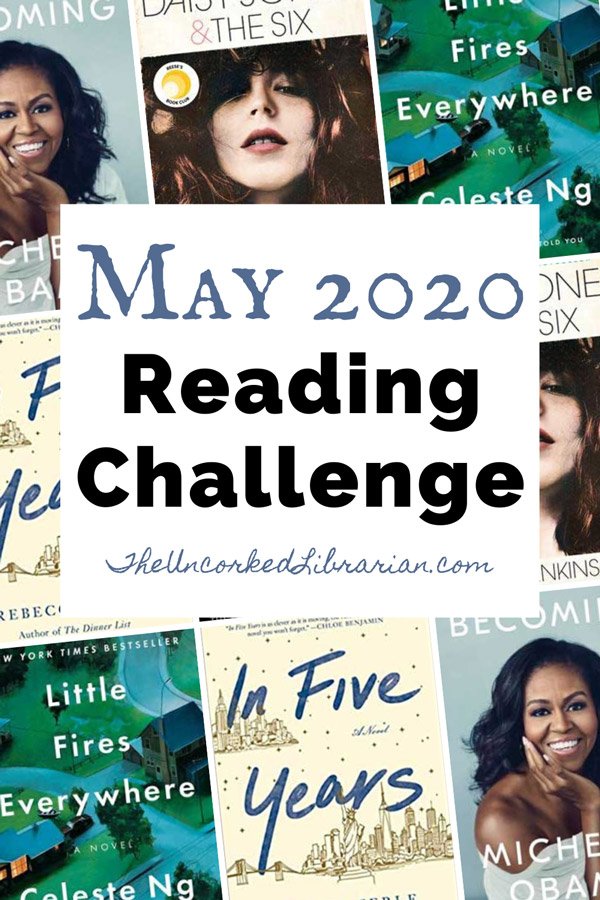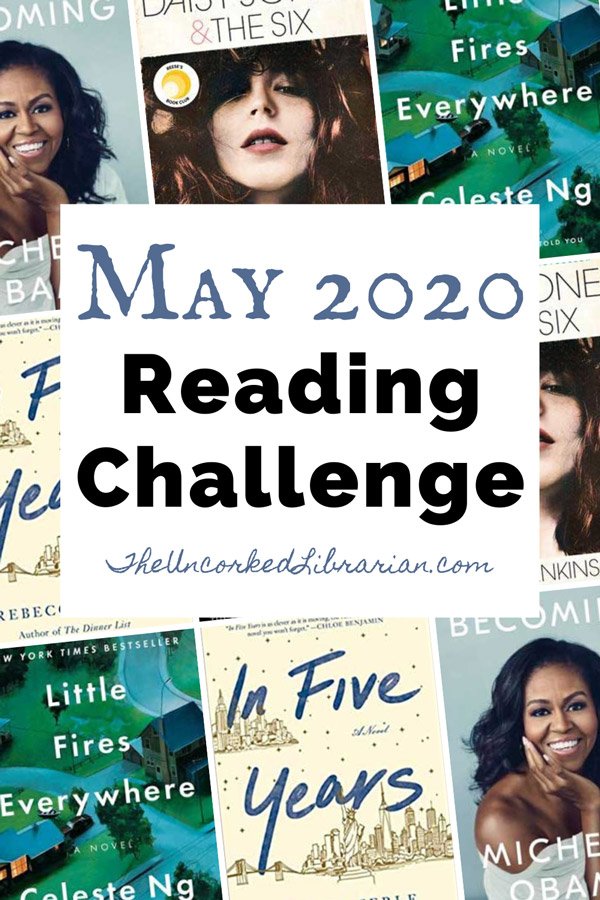 The Uncorked 2020 Reading Challenge
Just a few quick reminders about our Uncorked 2020 Reading Challenge:
The complete 2020 Reading Challenge is here.
You can read as much or as little as you like, including dropping in and out whenever you wish. Welcome to newbies!
Use the hashtag #UncorkedReading2020 and tag me with your selections.
Below is our optional book discussion to talk about what you are reading.
---
Don't miss updates, book suggestions, or another book discussion. Join our chill mailing list.

If you subscribe to our newsletter, please don't forget to check your inbox and CONFIRM your email address immediately after signing up.
Join The Uncorked Reading Challenge Today
---
Travel around the world with the Uncorked Reading Challenge. Get the best book and movie recs straight to your inbox. Sign Up Now.
---
Recap Of Last Month's Indie April 2020 Book Discussion
Last month, TUL teamed up with indie authors to give away free books to readers in honor of Indie April. Head over to April 2020's book discussion to finish up the conversation. With the end of April 2020, we are officially closing the free book giveaway.
Let us know what you thought about your book, and please don't forget to consider leaving a brief book review for your author on Goodreads or Amazon–thank you to those who already did.
See which indie book I loved and which one I found terribly upsetting and problematic in May 2020's issue of Book Buzzed.
May 2020's Book Discussion Theme:
A Book Set In One Of The 50 States
I actually think May 2020's book discussion and reading challenge theme is perfect since we still cannot leave our homes. Why not commit to a little armchair travel or travel nostalgia?
May's theme is to read a book set in one of the 50 states. You may pick any state, and I definitely suggest thinking about a book from either your home state or somewhere that you recently visited. I love reading books set in a destination both before and after I visit to enhance the experience. My heart beats a tad faster when I think: I've been there.
Keep in mind, too, that July's theme will include reading a book set in a bucket list or dream destination–one that you might use to plan a future trip.
It's no secret that I think our 50 States Books list is probably the best one to get you started.
You may also uncover some great ideas in these reading lists set in and around the south:
Meme-Busting Florida Books
Books Set In Tennessee
Best Southern Novels & Authors
Books Set In North Carolina
Novels To Read Before Visiting Asheville, NC
May 2020 Book Suggestions
I know, I know. There are a ton of books to choose from. Here are 6 books that I guarantee will transport you across the U.S. in case you are stuck:
Books Set In LA & Ohio
Daisy Jones & The Six by Taylor Jenkins Reid – There was a ton of hype about Daisy Jones, and while not my absolute favorite book, head back to Los Angelos, CA in the 1960s and '70s for the ultimate band creation and breakup novel. If nothing else, this historical fiction novel will get you high. Book Information→
Little Fires Everywhere By Celeste Ng – Mosey on over to Shaker Heights, Ohio–right outside of Cleveland–to America's first planned town. With an eerie Stepford Wives-feel, question who burnt down the Richardson's home with the arrival of Mia Warren and her daughter, Pearl–named after The Scarlet Letter. The ending in the book is a tad different than the amazingly fiery Hulu series. Book Information→
Books Set In NYC & Alaska
Nonfiction & YA Ideas, Too
In Five Years by Rebecca Serle – In Five Years might be one of my favorite new books of 2020. If you are in a time crunch, know that I finished this sweet book in less than half a day. A book about friendship, love, and the future, In Five Years will tour readers around NYC as well as the heart. What if you saw your future in one premonition? What if you didn't have all of the facts? Book Information→
The Tourist Attraction by Sarah Morgenthaler – Publishing at the beginning of May, if you need an escapist rom-com, definitely pick up The Tourist Attraction. Head to Alaska where it's tourists vs locals. You can find TUL's complete thoughts in May 2020 book releases: Book Buzzed. Book Information→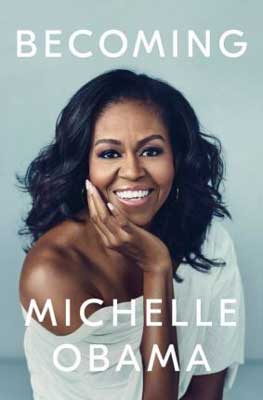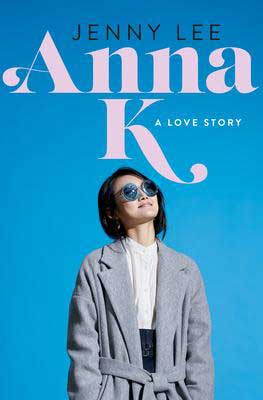 Becoming by Michelle Obama – Head to Chicago in this inspirational biography about former First Lady, Michelle Obama. Becoming takes readers behind the scenes in the life of this college student, wife, mother, and former First Lady. TUL discussed Becoming in Currently Reading: April 2020.
Anna K: A Love Story by Jenny Lee – One YA book that you might enjoy if you like classic retellings is Anna K. Based in NYC, Anna K. is an over the top version of Tolstoy's Anna Karenina. Picture Crazy Rich Asians meets Gossip Girl. We featured Anna K in Currently Reading: February 2020.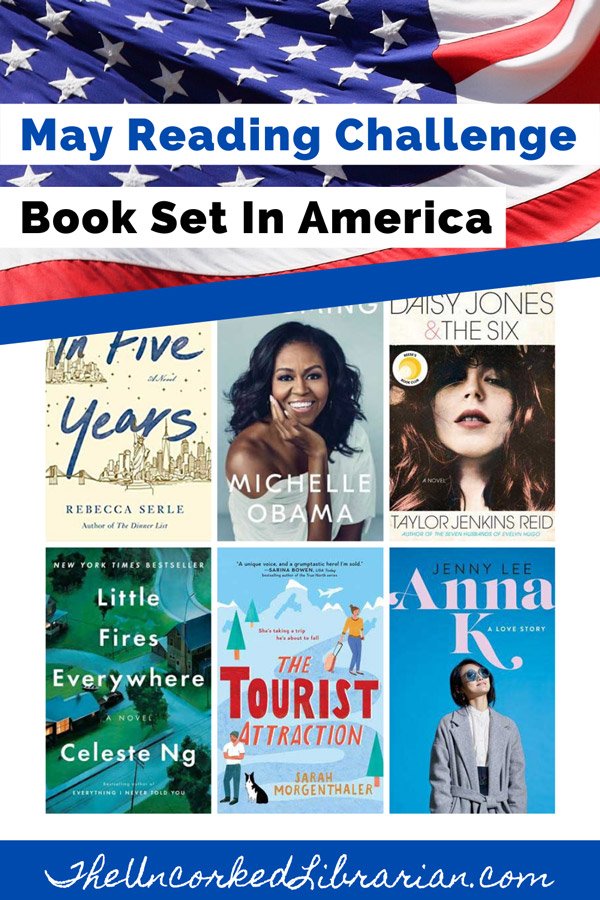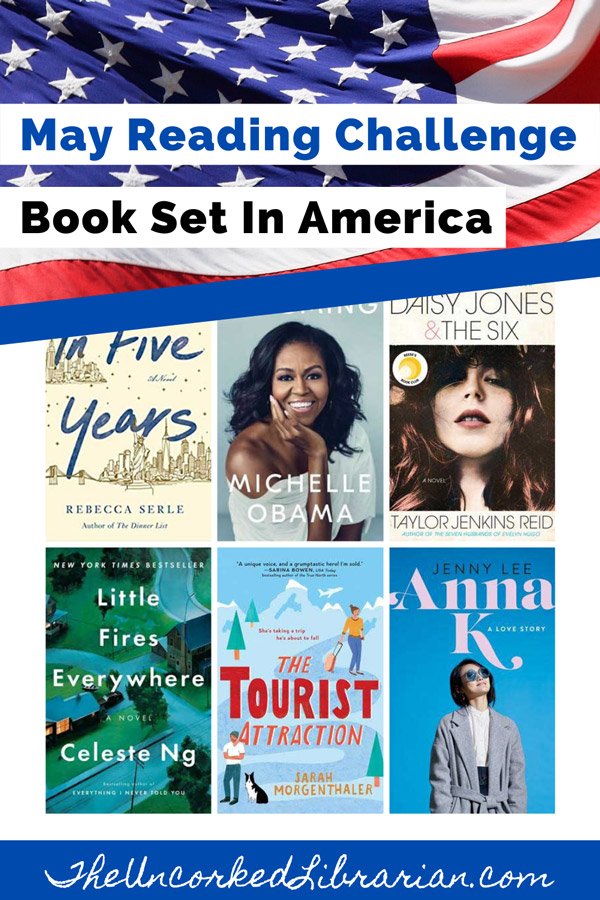 May 2020 Book Discussion Questions
A few questions that you may consider for the comment section:
We are almost halfway through our 2020 reading challenge. How are you doing? Seriously, how are you doing?
What state and book are you are going to read this month and why?
After reading your 50 state novel, did it successfully transport you to that location? Was it missing anything? Was it too stereotypical? Did the book make you want to go back?
Have you ever read a book just for its location?
Tell us everything and anything in the comments.
Don't forget that June is all about summer reads.
You May Also Enjoy:
Indie April 2020 Book Discussion
Mulan March 2020
Uncorked 2020 Reading Challenge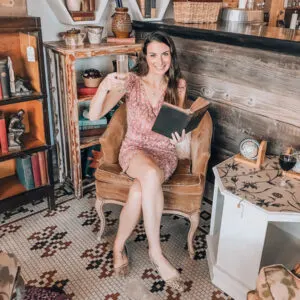 Christine (she/her) is the owner, lead editor, and tipsy book sommelier of The Uncorked Librarian LLC, an online literary publication showcasing books and movies to inspire travel and home to the famed Uncorked Reading Challenge.
With a BA in English & History from Smith College, an MLIS from USF-Tampa, and a U.S. Fulbright Fellowship in Christine's back pocket, there isn't a bookstore, library, or winery that can hide from her. Christine loves brewery yoga, adopting all of the kitties, and a glass of oaked Chardonnay. Charcuterie is her favorite food group.