Looking for new books to read? Uncover some of our most anticipated March 2020 book releases, including multicultural YA, WWII historical fiction, and a psychological women's thriller.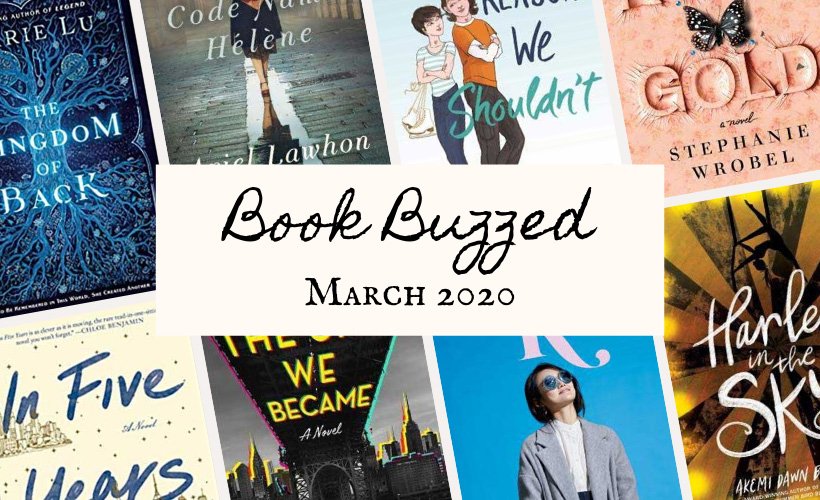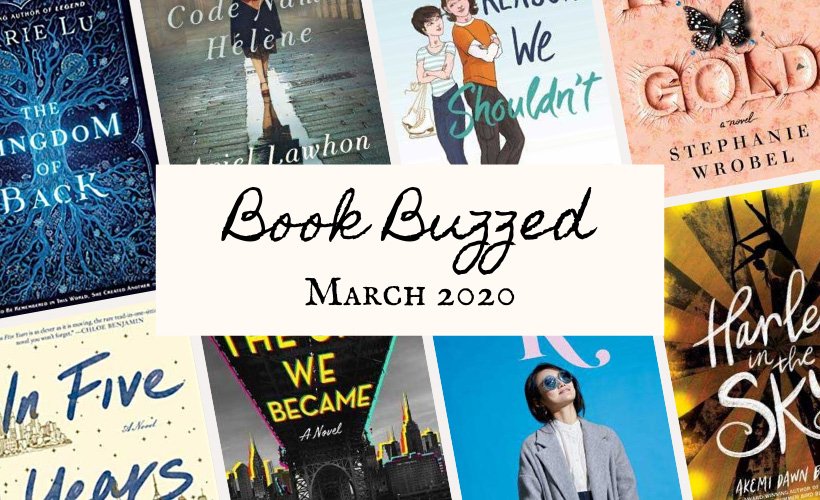 Man, March 2020 book releases are all about dysfunctional and wild families. I am SO here for it, too.
Plus, I am finding multiple titles set in NYC, which means that I better start planning a book list.
I kid you not when I say that I devoured some of March's new releases in a day or two–and trust me, I am busy being a cat mom and running two businesses.
When faced with so many diverse new books, I could barely pick which ones I wanted to request on NetGalley as well as which titles I decided to accept from solicited requests.
Authors saw my most anticipated WW2 books list, and let's just say, I swimming in them now. It's not a bad thing. WW2 novels, you are my b*tch.
I even read a few April books: I needed Marie Kondo's help ASAP. Kondo convinced me to get my butt off social media and put my nose in the books. I have to thank Rachael of Booklist Queen for convincing me to read it.
My worst crime? I almost decided not to read Darling Rose Gold by Stephanie Wrobel. If you thought The Sun Down Motel was good in February, wait until you read this thriller…
What March 2020 new releases am I currently reading, have read, am still eyeing, or thinking TUL readers *might* love? What books are causing the buzz?
Let's get started!
In March 2020's newest book releases, find:
4 multicultural YA books, many about the performing arts and sports
2 WW2 historical fiction novels–one based on a true story
2 thrilling contemporary adult science fiction novels, one with superheroes and the other that time travels to the future
Darling Rose Gold. Period.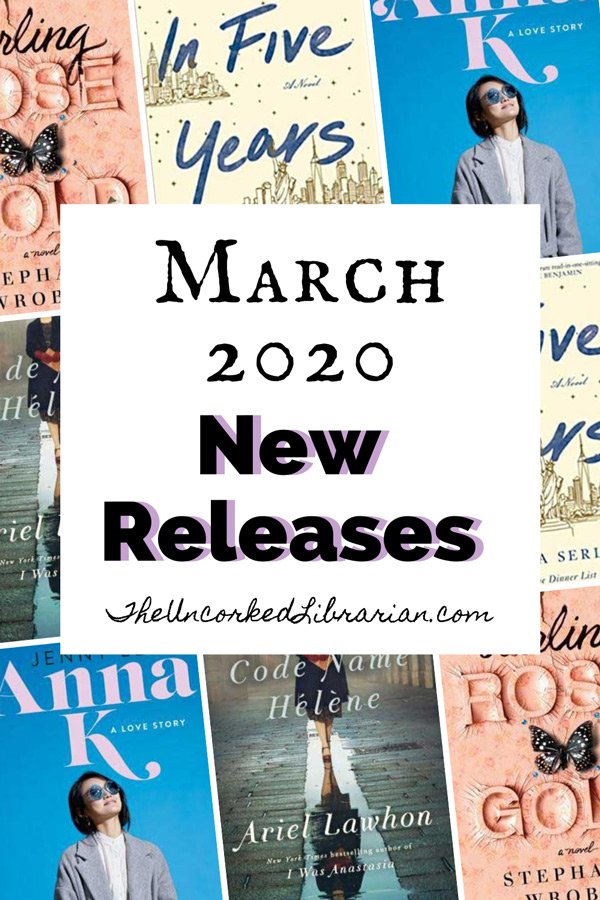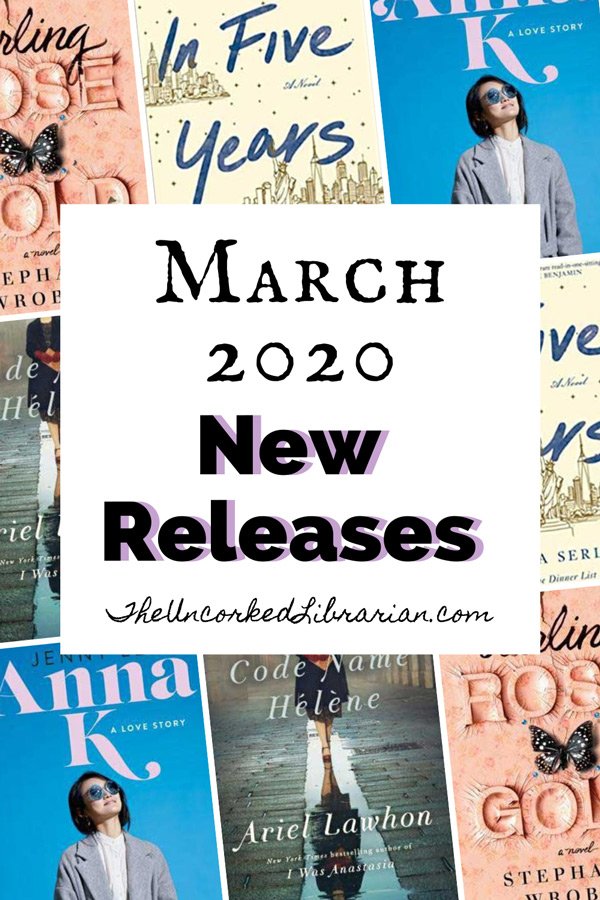 *All books marked with an asterisk after the publishing date are upcoming releases and ARCs that I requested and/or received from the author/publisher in exchange for a fair and honest review.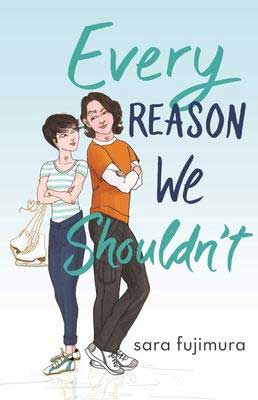 Every Reason We Shouldn't by Sara Fujimura

YA Romance, Sports & Realistic Fiction
March 3, 2020*
I always jump up and down for a YA multicultural gem that includes diverse cultural elements, girl power—especially in sports—and real talk about dysfunctional families. Roller derby, yasss.
Every Reason We Shouldn't is perfect for teen readers looking for a little romance and a relatable story about negligent parents and competitive sports.
As a Japanese-American, Olivia faces high family expectations and is worried her professional skating career is over after a bombed "sexier adult" routine that she was never quite ready for. Plus, Oliva's parents are struggling financially. They are slightly washed-up from skating but still old-school stars.
Not to mention, Olivia's mother had a life-changing injury. It's hard to tell who the parents are in this relationship.
Enter Jonah Choi, a Korean-American speed skater with Olympian potential. Jonah wants to be more like a 'normal' teenager. Damned if I know what that is either.
Plus, you have Mack whose college career came to a halt with the birth of her daughter—yet, she works hard at her roller derby dreams.
In a world where everyone is their own #1, how can these gaggle of sweet characters work together, remain friends, and ultimately save Olivia's family's rink?
Although I didn't love the seemingly unnecessary school intruder scene, Every Reason We Shouldn't is a strong new March 2020 book release for teens looking for more representation. Olivia and Jonah learn how to navigate through their dreams while readers gain insight into socioeconomic and health issues.
Olivia's story is far from cliché as she fights to fulfill her dreams, even when her own parents try to crush her soul. Amazon | Goodreads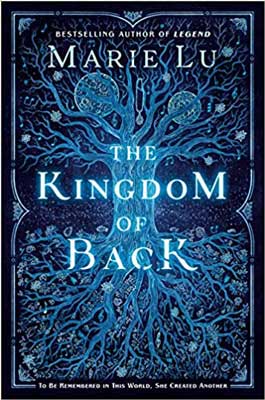 The Kingdom of Back by Marie Lu
YA Historical & Musical Fiction
March 3, 2020
I keep heading to my library's homepage to see if I can place a copy of The Kingdom of Back on hold ASAP. Why don't you have a holding spot yet, Asheville Libraries….GAH!!!! I was a librarian; I know how this works!
The Kingdom of Back just sings to me as YA March book release that incorporates historical fiction, music, and my theme of the month: dysfunctional families–this time amongst a brother and sister.
Although Nannerl Mozart is a musical prodigy, as a woman living in 18th century Europe, she cannot truly leave behind the legacy she wishes. Technically, Nannerl isn't allowed to compose music. Her future: marriage. Of course.
Or, can Nannerl change the course of her life with a magical wish?
The Kingdom of Back is Marie Lu's first historical fiction novel. You may remember Lu from the Legend series. Quite frankly, I am so ready to see more historical fiction over dystopian YA this year. Amazon | Goodreads
---
Join The Uncorked Reading Challenge Today
---
Travel around the world with the Uncorked Reading Challenge. Get the best book and movie recs straight to your inbox. Sign Up Now.
---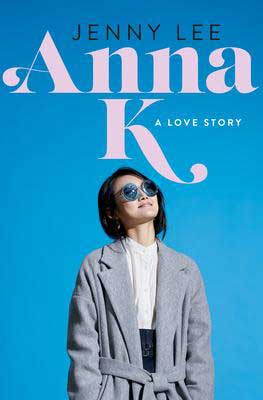 Anna K: A Love Story by Jenny Lee
YA Contemporary Play On A Classic | YA Fiction Set In NYC | Coming Of Age
March 3, 2020*
I recently started reading, Anna K by Jenny Lee, which is also a February Book of the Month selection.
Of course, I am a sucker for teenage drama. When I heard that Anna K was a modern-day play on Leo Tolstoy's Anna Karenina, I had to grab a copy.
I'm pretty curious to see where this book is going–it's over the top and saturated in the vocabulary of the rich. I feel f*cking old as sh*t, too.
I am sure conservative parents are losing their minds with the parties, drinking, drugs, and swearing. What teenage boy doesn't want multiple beautiful older 'escorts' at a party?
With a half-Korean protagonist, Anna K., I feel like this might be a teenage version of Crazy Rich Asians or a new multicultural Gossip Girl. Like Every Reason We Shouldn't, I'm thrilled for more diversity in contemporary YA lit.
Plus, we have a sexting scandal, oodles of money, and teenage crushes amongst NYC's most elite. What could possibly go wrong? Amazon | Goodreads
See our complete review for Anna K. here on February 2020's Currently Reading feature.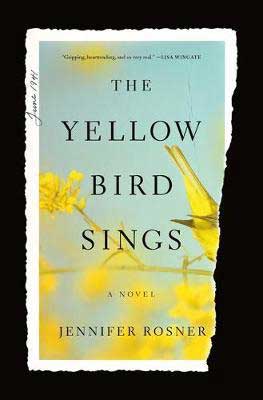 The Yellow Bird Sings by Jennifer Rosner
Jewish Literature & Fiction
March 3, 2020
One of the March 2020 upcoming book releases that I am hoping to read this year for another WW2 book list is The Yellow Bird Sings. WW2 and music? Yes, please.
Inspired by the true stories of Jewish children hidden during the war, Rosner takes readers to Poland during World War II. I am hoping Rosner reads much like Ruta Sepetys–an author taking on lesser-known stories, especially about children.
Róza must hide with her 5-year-old daughter, Shira, in a neighbor's barn. Shira's musical talent flows through her, making it impossible for her to maintain silence. In order to keep them both safe, Róza tells Shira that a bird will sing whatever she composes in her mind.
Unfortunately, Róza must decide if she needs to separate from Shira in order to save her. Amazon | Goodreads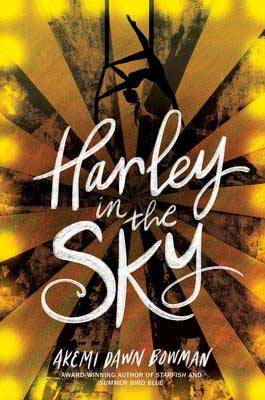 Harley In The Sky by Akemi Dawn Bowman
Multicultural YA | Family Fiction | Performing Arts
March 10, 2020*
March 2020 book releases are filled with family fiction, sports, and the performing arts. I have a serious soft spot for contemporary realistic fiction.
I just started reading Harley in the Sky by Akemi Dawn Bowman and had to have this new releases after I saw the publisher's description deeming the title as "The Greatest Showman meets This Is Us." True story, I was late to the party on This Is Us, and I will not miss Harley in the Sky now.
Harley Milano is a multiracial teen who dreams of becoming a trapeze artist. Her family runs a Las Vegas circus, but her parents continually reinforce getting an education versus performing. Harley doesn't not want to go to college.
Harley runs away to a sketchy rival circus to pursue her dreams. In the process, she betrays her family.
Coming of age, Harley must reconcile her past to move on with her future. And, her future isn't that easy. See our final thoughts about Harley in the Sky in our March 2020 issue of Currently Reading. Amazon | Goodreads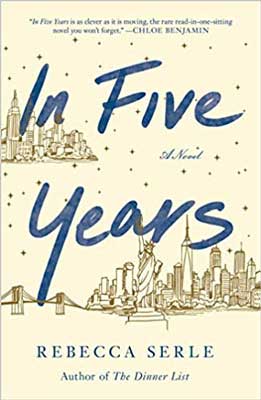 In Five Years by Rebecca Serle
Women's Fiction
March 10, 2020
March 2020 in the month of contemporary Manhattan books, too.
In this upcoming book release, In Five Years, Dannie Cohan 'time travels' five years into the future, landing in 2025. Previously in 2020, she had just nailed an important job interview and got engaged–all part of her 5-year plan.
When Dannie wakes up the next day, though, she is living a different life and engaged to a different man. Could this be a dream, especially when she wakes up again back in 2020?
Dannie's life goes back to normal until she meets the man from her "dream." Amazon | Goodreads | Book Information→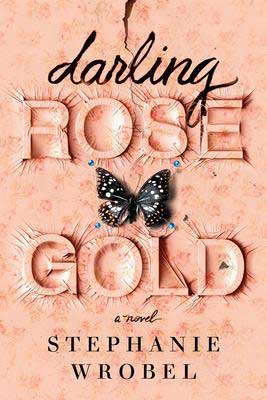 Darling Rose Gold By Stephanie Wrobel
Psychological Thriller | Mother/Daughter Relationships | Debut Fiction
March 17, 2020*
Holy sh*t! I'm not going to lie: I finished Darling Rose Gold in two days. Truly, this March 2020 book release met up to the hype. I am not disappointed.
My husband can attest that with every update, I was sure something truly bad was about to happen.
Throughout the entire novel, you know that nothing is like it seems: everyone is unreliable, including the narrators and friends. Everyone is seeing and telling a selfish and deluded story. No one is innocent. Believe and see what you want.
How did this happen?
Rose Gold has suffered through Poisonous Patty's childhood abuse. Her mom Patty, who is serving a 5-year prison sentence, would poison Rose Gold's meal, making her a permanently sick child.
To play this up, Patty would shave Rose Gold's hair, pull her out of school, and convince Rose Gold that she needed a wheelchair. While the neighbors thought Patty was a saint, they all turned on her once they learned the truth.
Fast forward to Patty's release day when Rose Gold picks her up, new son in tote. Patty moves in with Rose Gold in her old childhood home, which was also filled with abuse.
From here on out, readers start to watch a vindictive game. You wonder if someone is going to die…You know something is f'ed up. AND, you pretty much hate everyone.
Toxicity penetrates all of these dysfunctional relationships in a thrilling tale. I'm pretty sure readers will be talking about Darling Rose Gold for quite some time. Amazon | Goodreads | Read More→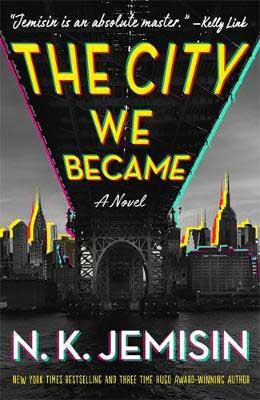 The City We Became by N. K. Jemisin
Fantasy Fiction Set In NY
March 24, 2020
I've read quite a few stunning 5-star reviews for The City We Became by N. K. Jemisin. I know that when I write a 'books set in New York' book list, I will RUN to acquire this new sci-fi/fantasy fiction March 2020 book release.
The first in the brand new The Great Cities trilogy, follow five New Yorkers that unite to save their city. Said to be the city's protectors, NYC is alive with each person personifying a major NYC borough like Manhattan.
I am all about multiverses and superheroes. I cannot wait to see NYC in human form. The City We Became sounds like a new Marvel series to me. I am all in for it. Amazon | Goodreads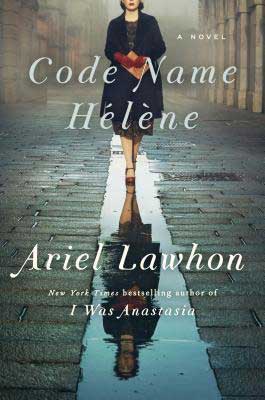 Code Name Hélène by Ariel Lawhon
Biographical Historical Fiction | WW2 Historical Fiction & Espionage
March 31, 2020*
A kickass female spy and heroine? A passionate love story of playing it hard to get? And a thrilling WW2 biographical fiction novel?
March 2020 is bringing on the new releases with Code Name Hélène by Ariel Lawhon.
Based on the true-life story of Nancy Wake, an Australian living in Paris, readers meet the woman responsible for killing an infamously savage Nazi, leading a covert part of the French Resistance with British help, and saving thousands of people's lives.
Who is this woman?
Known as the White Mouse, Hélène, Duckie, and Madam Andreè, Nancy is first and foremost a civilian turned spy/hero. With the love for her dog, Picon, and her superpower—red lipstick—she jumps out of planes and converts a truck into her own ambulance to help in the war effort.
Eventually recruited and trained with special operations, Nancy helps liberate France, even with a 5-million-franc bounty on her head.
Code Name Hélène spans across Nancy's timeline from falling in love, getting married, and joining the Resistance. Meet the men who protect, doubt, and ultimately come to bow down to her. Nancy was never one to sit still.
Looking for ever more new WW2 books? Don't miss our most anticipated World War 2 novels of 2020.
Is Code Name Hélène Worth The Read?
While I loved the alternating timelines, a felt a small drag about ¾s of the way into the book. I couldn't help but wonder if the timing felt slightly off?
While I also understand that a charming and fierce woman like Nancy is indeed rare, I thought her exotic portrayal and lustful relationship with Henri might have been a bit too much? Not that I didn't also totally buy into it.
However, a Code Name Hélène is an incredible story of Nancy Wake, and one of the new March 2020 book releases perfect for WW2 historical fiction lovers.
You'll gain so much more insight into the war with the appeal of romance and rivalry. I cheered for Nancy the entire time and loved seeing her glimmer of red lipstick–hope–during a brutal period in history. Amazon | Goodreads | Book Information→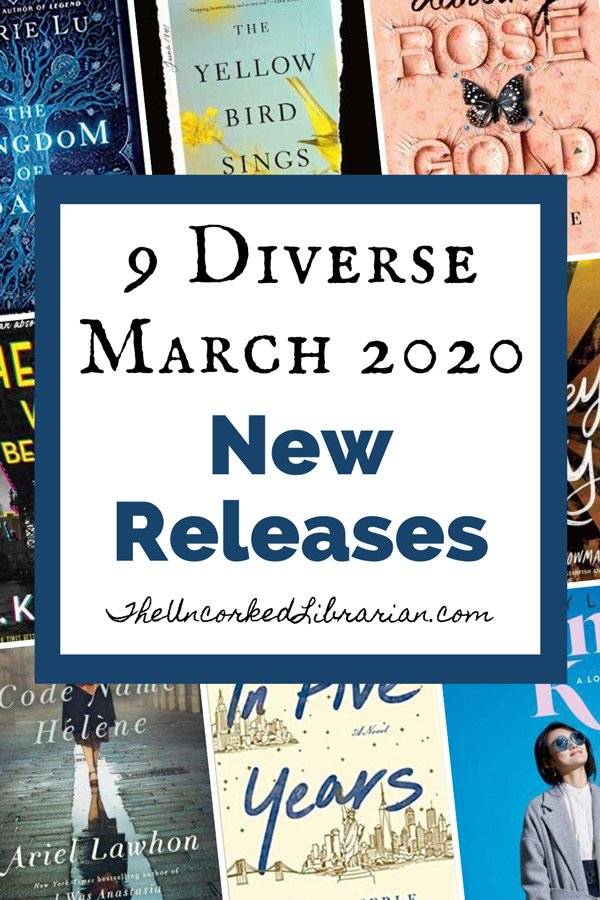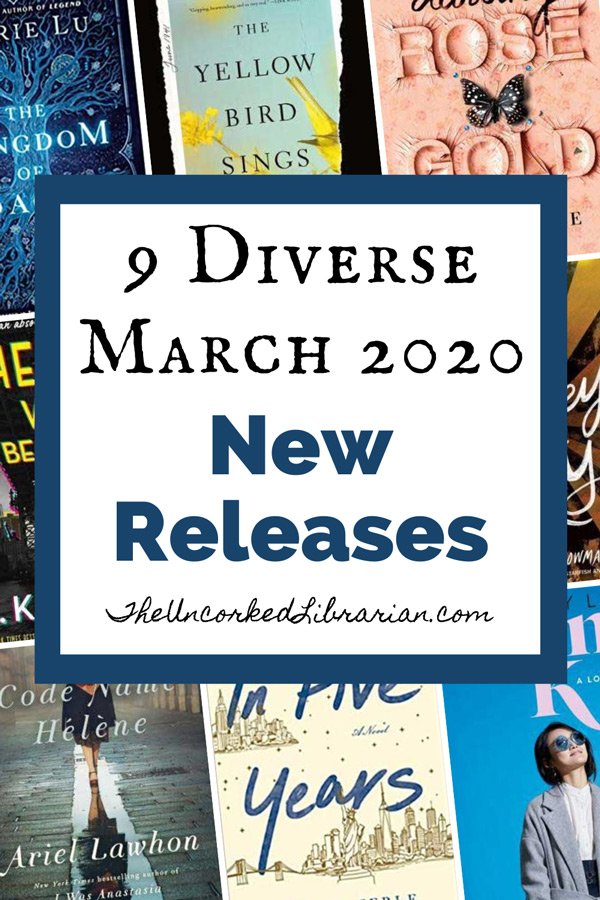 What March 2020 book releases are you looking forward to?
I hope this newer feature on TUL with upcoming book releases and mini-book reviews better prepares you for a month of fabulous reading and introduces you to new books.
Which of these new March 2020 books are you most looking forward to? Have you snagged an early copy of something good, too? What did you think? What other upcoming books are you eyeing this year?
See you in April for another round of new releases. I'll have the details on Marie Kondo's newest plus one that I am loving by Janelle Brown. Did you know Lois Lowry has a new release coming too?
Don't forget to sign up for our newsletter so that you never miss a post.
You May Also Enjoy:
April 2020 New Book Releases
Must-Read Spring 2020 Books
Most Anticipated 2020 Book Releases
WW2 Books We Cannot Wait For This 2020
February 2020 New Releases
January 2020 New Releases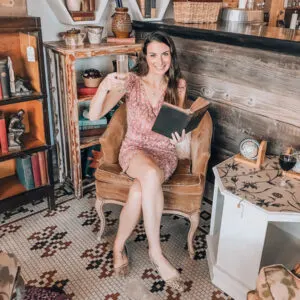 Christine (she/her) is the owner, lead editor, and tipsy book sommelier of The Uncorked Librarian LLC, an online literary publication showcasing books and movies to inspire travel and home to the famed Uncorked Reading Challenge.
With a BA in English & History from Smith College, an MLIS from USF-Tampa, and a U.S. Fulbright Fellowship in Christine's back pocket, there isn't a bookstore, library, or winery that can hide from her. Christine loves brewery yoga, adopting all of the kitties, and a glass of oaked Chardonnay. Charcuterie is her favorite food group.