March 2020 Book Discussion: Mulan
Welcome to the Uncorked 2020 Reading Challenge–anyone can join in at any time. Discover book lists and books to read for our upcoming March 2020 book discussion: Popular Mulan Retellings.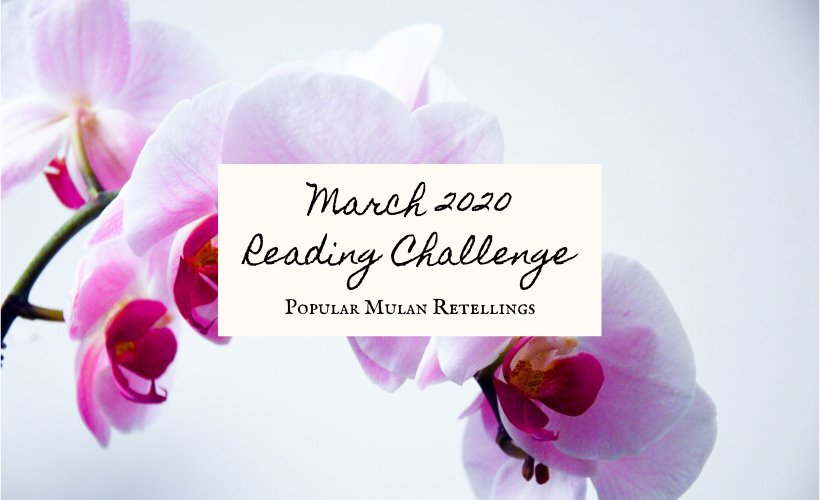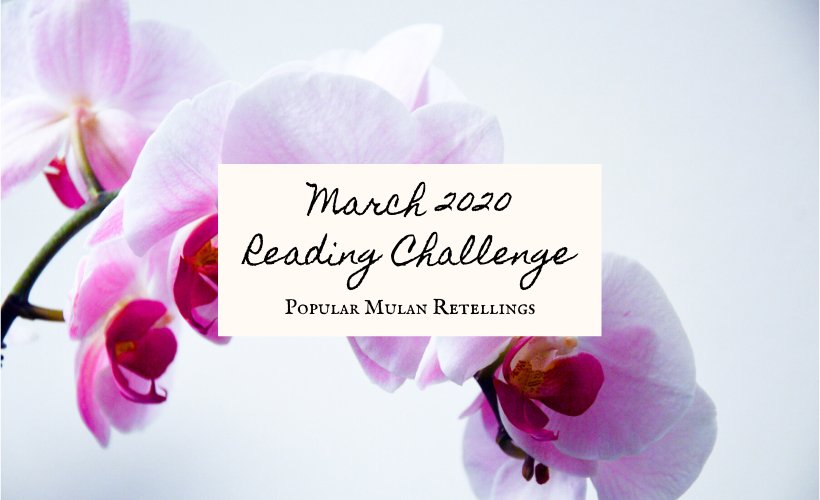 Are you ready for March's 2020 Reading Challenge theme? This month, our theme and book discussion will focus on popular Mulan retellings.
Are you going to see the new Mulan movie out in theaters this month?
For Our March 2020 Book Discussion Find:
A reminder how the 2020 Reading Challenge works
Mulan reading lists and book suggestions
Our book discussion questions for the month
A sneak peek into April's theme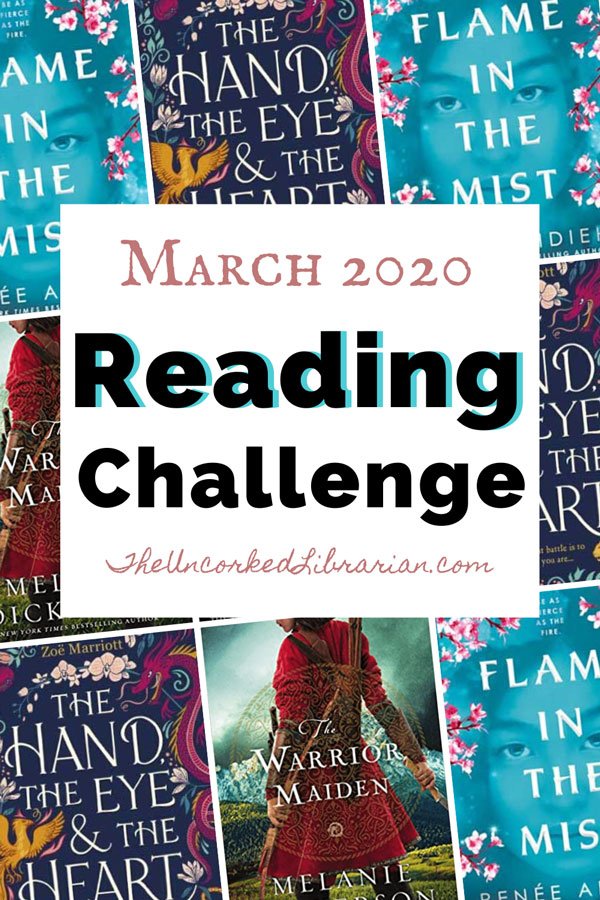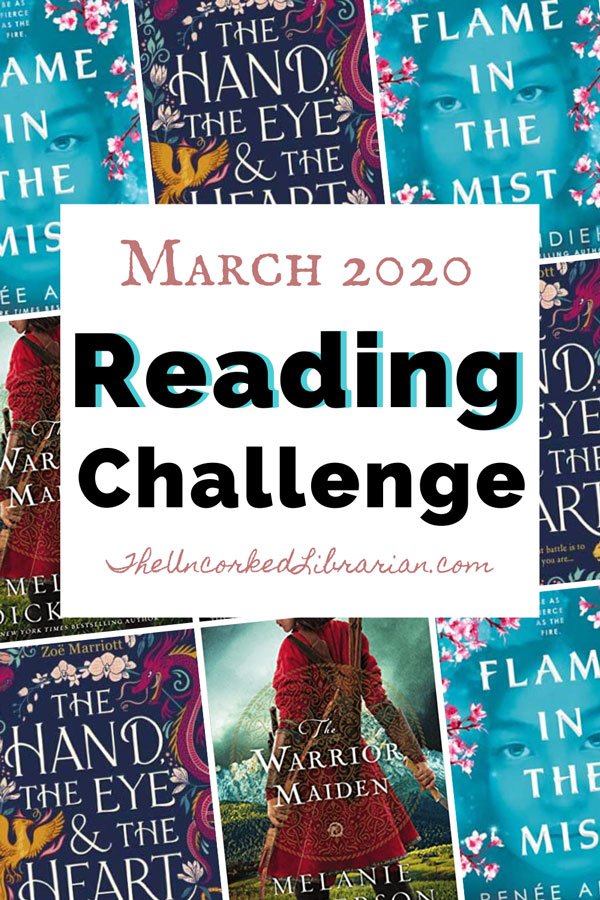 A Brief Reminder Of How You Can Participate In Our Reading Challenge
There are four easy ways that you can participate in our Reading Challenge–none of which are required.
1. Join The Uncorked 2020 Reading Challenge Each Month
You can find the complete 2020 Reading Challenge here with monthly themes and book suggestions per category.
You can read as much or as little as you like. Dip in and out as you please, too. We are a judgment-free zone.
2. Comment On This Post With Your Updates
The comment section below is our mini-book club and book discussion for March 2020's theme. Scroll to the bottom of this post for discussion questions.
Please let us know what you are reading and your opinions in the comments. This is not required.
You may engage with other commenters [in a respectful way] and just have fun.
3. Share On Social Media
Please don't forget to use the hashtag #UncorkedReading2020 online and tag The Uncorked Librarian accounts so that we can find and share your progress. I am @theuncorkedlibrarian on social media everywhere except twitter, which is @theuncorkedlib.
4. Sign Up For Our Newsletter
If you would like Reading Challenge suggestions, more book lists, and exclusive subscriber info, don't forget to sign-up for our non-spammy newsletter. I usually send out two emails a month.
Also, please don't forget to check your inbox and CONFIRM your email address immediately after signing up. Thanks!
Take The Uncorked Reading Challenge!
Travel around the world with our Uncorked Reading Challenge. Never be late to the party with unique new book releases. Get the latest movie and book lists straight to your inbox.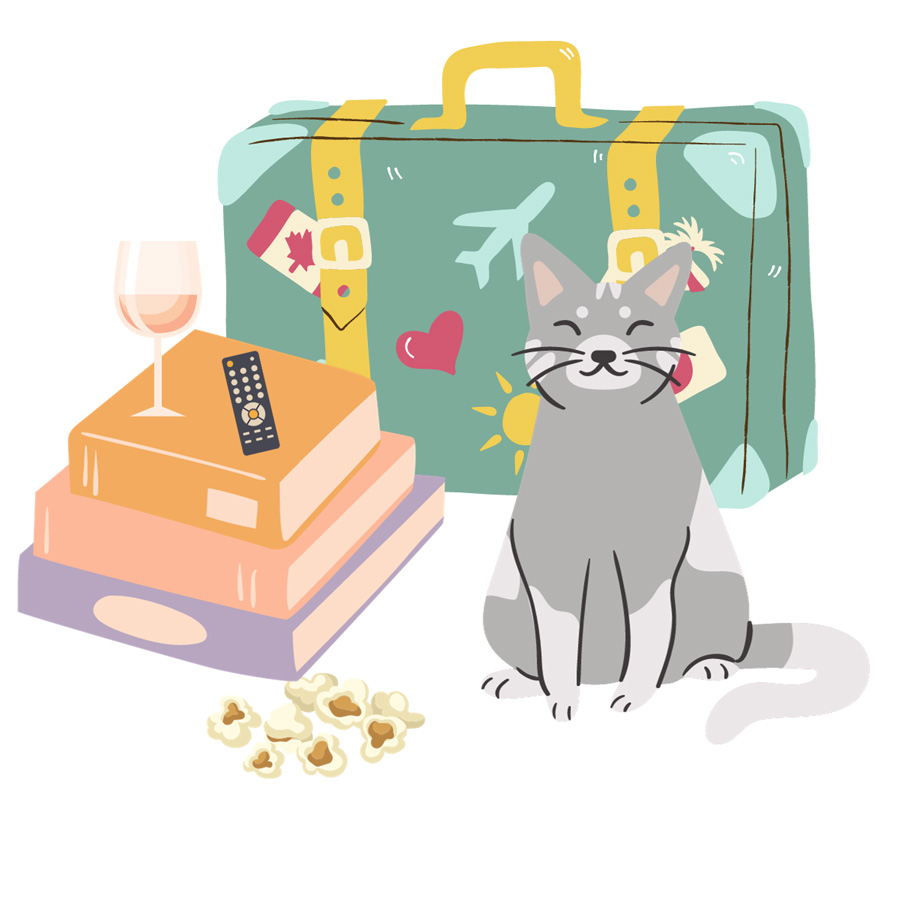 March 2020 Book Discussion Theme
Popular Mulan Retellings
A Quick February Recap:
February 2020's book discussion theme focused on Books Set In Iceland. It's no secret that my husband and I love Iceland and headed there last February. WE SAW THE NORTHERN LIGHTS.
I hope that you were able to easily obtain Icelandic books. From the discussion, many Uncorked Reading Challengers picked up–and loved–Hannah Kent's Burial Rites. Other's read ex-pat Sarah Moss or decided to pick up my favorite wacky sci-fi read, LoveStar.
As you may have read in our February 15th newsletter, I picked a disastrous and newer Icelandic novel.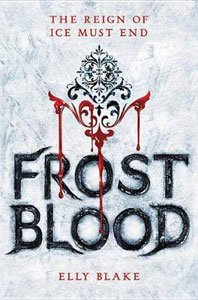 March's Reading Challenge Theme: Popular Mulan Retellings
In honor of the new live-action March 27, 2020, Mulan movie release, we are reading popular Mulan retellings. Secretly, just like time travel novels, I love fairy tale retellings and all things YA.
Did you know that I went to an all-women's college in Northampton, MA? Yup, I am a Smithie, and there is nothing that I love more than a strong woman or female lead.
Mulan is a centuries' old fairy tale, and there are so many international stories that celebrate this Chinese legend.
What are some book ideas for March's 2020 theme? Let's get started.
March 2020 Book Suggestions
Our Mulan Book List To Get You Started
The best book list to get you started for the March 2020 book discussion is this popular Mulan books reading list.
I am actually not as well-versed in Mulan books as I should be, and I definitely need to read or re-read a few more.
Here are a few of my top picks: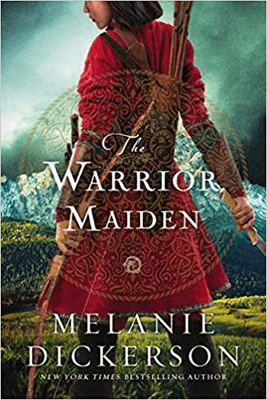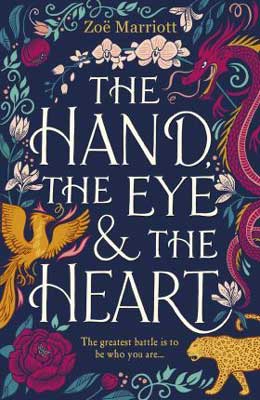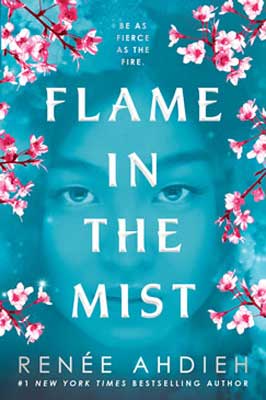 The Warrior Maiden by Melanie Dickerson – I read The Warrior Maiden in preparation for our Baltics road trip last year. Set partially in Lithuania–and then also Poland–this Mulan fairy tale retelling finds Mulan battling against the Teutonic Knights. Of course, there is a little romance, too. Read TUL's complete The Warrior Maiden book review.
The Hand, the Eye & the Heart by Zoë Marriott – When our Mulan book list published last year, one of our readers suggested The Hand, the Eye & the Heart. I have been meaning to try this one–if you pick it up, please let me know what you think. Zhilan is a transgendered character and takes the place of their disabled father on the battlefield. While not a strict Mulan retelling, find LGBT romance with a Mulan twist. Goodreads
Flame In The Mist by Renée Ahdieh – I love Renée Ahdieh from The Wrath And The Dagger. Flame In The Mist is going to be my March 2020 Reading Challenge pick. Mariko is a skilled alchemist, whose only future involves marriage. Dressed as a boy, Mariko infiltrates the Black Clan, a group trying to kill her. Goodreads
Smoke In The Sun by Renée Ahdieh – I also couldn't resist picking up the sequel to Flame In The Mist. Even better than the first, readers watch as Mariko takes charge of her future to save the people around her. You can find our full summary under Currently Reading: March 2020.
March 2020 Book Discussion Questions
We'd love to know what book(s) you are thinking about reading for March 2020's Book Challenge Mulan theme.
After you have completed your reading or even in the beginning or middle, please tell us what you are up to in the comments below.
A few questions that you may consider for the comment section:
What Mulan book(s) did you read?
Did you find any Mulan retellings, fiction or nonfiction, not listed on our reading list that we should add?
Did you enjoy or not enjoy your Mulan retellings book(s) and why?
Most of these selections are YA. Do you enjoy reading YA lit? Why or why not?
What do you love about Mulan stories? Do you see any faults with the Mulan-like plots, as well? Does the romance annoy you?
Will you go see the new movie? Let me know what you think of it!
Don't forget to check your inbox for even more great book suggestions and use the hashtag #UncorkedReading2020. Happy Reading!
April's Reading Challenge Theme
In honor of Indie April, April's Reading Challenge is indie novels. I have a few fun ideas in order to make sure you can access indie books that aren't always at the library. More to come!
You May Also Enjoy:
Currently Reading: March 2020 (with two Mulan Retellings)
February's Iceland Reading Challenge
January's Books That Make You Think Reading Challenge
2020 Uncorked Reading Challenge – All Themes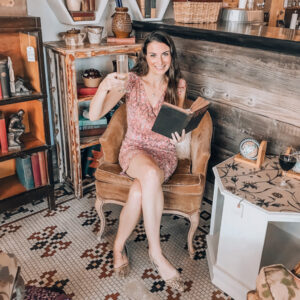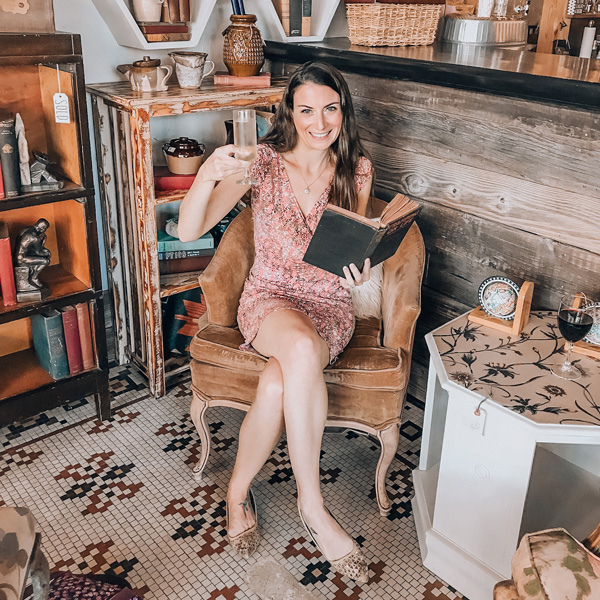 Christine (she/her) is the owner, lead editor, and tipsy book sommelier of The Uncorked Librarian LLC, an online literary publication showcasing books and movies to inspire travel and home to the famed Uncorked Reading Challenge.
With a BA in English & History from Smith College, an MLIS from USF-Tampa, and a U.S. Fulbright Fellowship in Christine's back pocket, there isn't a bookstore, library, or winery that can hide from her. Christine loves brewery yoga, adopting all of the kitties, and a glass of oaked Chardonnay. Charcuterie is her favorite food group.