Are you looking for an intense mystery like Leave The World Behind by Rumaan Alam? Uncover a Leave The World Behind summary, reviews, and book information for this incredible novel that will make you think more deeply. Plus, head to Long Island when the power goes out in NYC.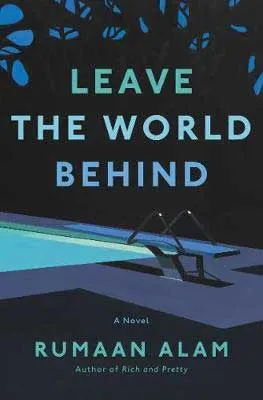 This post may contain affiliate links: If you purchase through my link, I will receive a small commission at no additional cost to you. I only recommend products/services that I approve of. See my full Disclosure Policy.
Author: Rumaan Alam
Genre: Suspense & Mystery | Book Set In New York
Pages: 253
Publisher: Ecco
Publication Date: October 2020
Buy on Amazon
Where you can find books like Leave The World Behind by Rumaan Alam for free or discounted:
1. Book of the Month: Get the month's hottest new and upcoming titles from Book of the Month. You might snag an early release or debut author. Along with selecting a book a month, find terrific add-ons, both trendy and lesser-known titles.
2. Audible Plus: From Amazon, listen to Amazon Originals, podcasts, and audiobooks. They add new titles every week.
3. Amazon Prime: Don't miss Amazon First Reads – early access to Kindle books. Get fast delivery as well as movies, music, Originals, shows, and more.
4. Or, start your trial of Amazon Video for movies and tv series on demand.

Leave The World Behind by Rumaan Alam Summary
From the bestselling author of Rich and Pretty comes a suspenseful and provocative novel keenly attuned to the complexities of parenthood, race, and class. Leave the World Behind explores how our closest bonds are reshaped—and unexpected new ones are forged—in moments of crisis.

Amanda and Clay head out to a remote corner of Long Island expecting a vacation: a quiet reprieve from life in New York City, quality time with their teenage son and daughter, and a taste of the good life in the luxurious home they've rented for the week. But a late-night knock on the door breaks the spell. Ruth and G. H. are an older couple—it's their house, and they've arrived in a panic. They bring the news that a sudden blackout has swept the city. But in this rural area—with the TV and internet now down, and no cell phone service—it's hard to know what to believe.

Should Amanda and Clay trust this couple—and vice versa? What happened back in New York? Is the vacation home, isolated from civilization, a truly safe place for their families? And are they safe from one other?

Ecco
---
Join The Uncorked Reading Challenge Today
---
Travel around the world with the Uncorked Reading Challenge. Get the best book and movie recs straight to your inbox. Sign Up Now.
---
More About The Author, Rumaan Alam
Rumaan Alam is a writer and editor for a variety of established journals, online media networks, and magazines. Alam studied writing at Oberlin College. He currently lives in New York with his family. Read more about Rumaan Alam.
More Books From Rumaan Alam
Where You Can Find Leave The World Behind Reviews On TUL
See what movies are coming out in 2023 based on your favorite books.
Travel around America with the best books set in every state. Find Leave The World Behind along with classics, more new releases, YA, and indie. This is one of our largest reading lists — perfect for road trippers.
Looking for even more creepy books? Head over to one of our favorite fall reading lists filled with ghost stories, suspense novels, and new thrillers.
We are sharing the top books of 2020 here! Leave The World Behind definitely blew our minds, even though it was a slow-paced and low-action thriller. What other books did we devour? We'll talk about even more thrillers and mysteries like The Guest List, Pretty Little Wife, and The Night Swim. Plus, find some of the year's hottest new releases in romance, historical fiction, indie, YA, and LGBTQ+.
Uncover October's most-anticipated and hottest new book releases including Leave The World Behind by Rumaan Alam. We'll share even more captivating titles including The Devil And The Dark Water, The Cold Millions, and Plain Bad Heroines.
Find mini-book reviews and recommendations for all of the books that we've read this fall, including Leave The World Behind. Explore even more thrillers and suspense novels including The Family Upstairs by Lisa Jewell and The Night Swim by Megan Goldin.