Don't miss our July 2020 Reading Challenge and book discussion. July's theme is a book set in your upcoming or bucket list travel destination. Read a book to spark your wanderlust or learn more about a country's history and culture.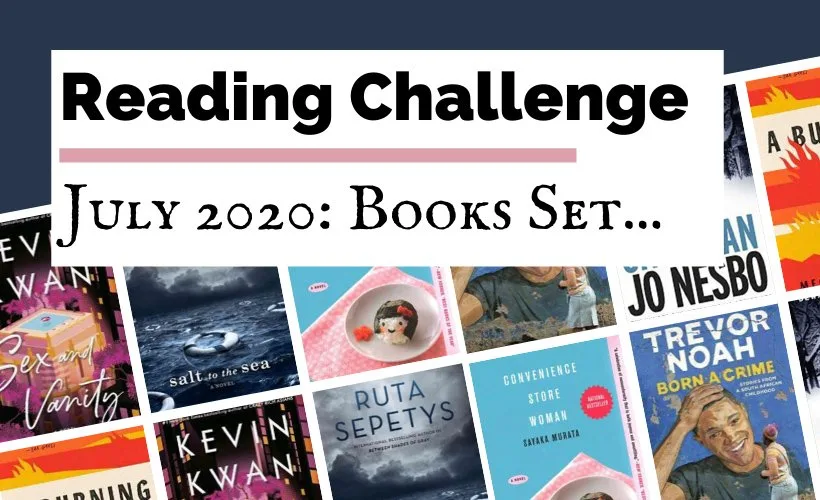 WE DID IT! We've made it halfway through the 2020 Uncorked Reading Challenge. Can you believe it? Are you still here? Or, are you rejoining us or dropping in for the first time? We have a ton of new Uncorked challengers as of last month. Welcome!
As promised, after our reader survey, there are two ways to participate in the Uncorked Reading Challenge for the rest of the year:
You may gather book ideas from our monthly blog posts like this one. The comment section is always yours to tell us what you are reading or to ask for ideas. AND NOW:
You may also share what you are reading and chat with others more privately in our new Facebook group, Uncorked Readers. Uncorked Readers is more of YOU and less of ME–although I will be lightly moderating. Y'all probably know that Book Twitter is the Wild West, and ain't nobody got time for that drama. Feel free to post on the wall what you are reading, ask for suggestions, or share your bookish thoughts. Click here to join Uncorked Readers→
Of course, there is the newsletter, too, which is wayyyy more casual than my blog tone. F* bombs are fair game:
Join The Uncorked Reading Challenge Today
---
Travel around the world with the Uncorked Reading Challenge. Get the best book and movie recs straight to your inbox. Sign Up Now.
July 2020 Reading Challenge Theme
I had no idea that we'd be in the midst of a global pandemic when I planned July 2020's reading challenge theme: books set in your upcoming or bucket list destination. Many of us are probably super wanderlusty right about now.
It's no secret that this 'high-risk' blogger on immune suppressants is GROUNDED. Maybe Tom and I will do some local U.S. travel? Did you hear my soul just break in half?! Can you see me clawing at the windows with my trimmed-extra-short-germ-free-nails?
Heck, are there books about traveling to…my driveway? The kitchen? The back deck? …And getting eaten by a bear at the same time?!
Since the July 2020 Reading Challenge is much vaguer, I encourage you to reach out via the Facebook group to ask for book ideas from fellow readers. I will also post 6 book suggestions below, and don't forget that every month, The Uncorked Librarian grows the catalog of "books set in" book lists. Here's how you can find them: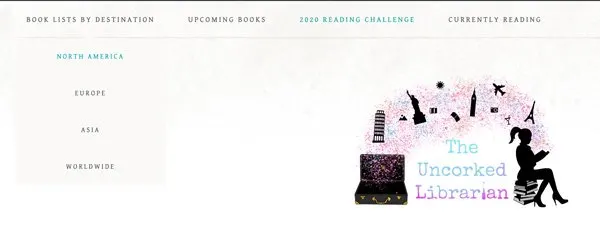 July 2020 Reading Challenge Book Suggestions
TUL Travel Book Bucket List: Want To Read
This year, we were hoping to travel to Norway and South Africa. I've been eyeing Japan for years, too. These are some of the books that I want to read based in or about countries that we have yet to visit: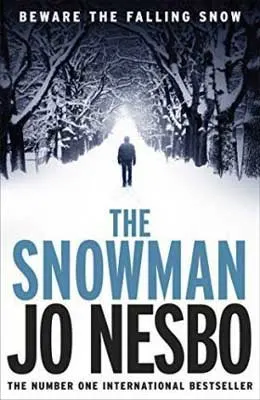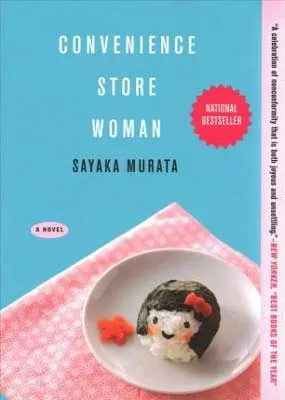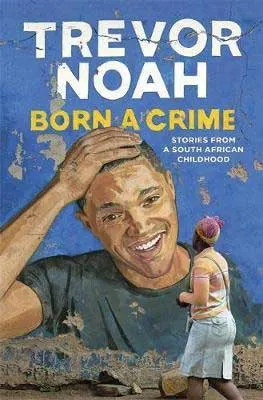 The Snowman by Jo Nesbo – I've heard Jo Nesbo called the 'Norwegian Stephen King' and seen him compared to Stieg Larsson, author of The Girl With The Dragon Tattoo series. I have yet to read Nesbo, and I want to. Most say you don't have to read his series in order. With a boozy detective, Harry Hole, I'm eyeing this thrilling mystery, especially The Snowman. Goodreads
Convenience Store Woman by Sakaya Murata – For Japan, I'd like to read more from Haruki Murakami, a famous contemporary Japanese author. Sputnik Sweetheart is a romance with an older aspiring writer. For August, I'll be reading indie novel In The Realm of Ash and Sorrow by Kenneth Harmon, which is magical realism set before the bombing of Hiroshima. I am also eyeing Convenience Store Woman by Sakaya Murata about a 36-year-old woman working in a Japanese convenience store and examining the pressures of societal expectations. Goodreads
Born A Crime by Trevor Noah – A New York Times Bestseller, The Daily Show's Trevor Noah discusses how he grew up in apartheid South Africa. His Black mother's marriage to his white father was considered a crime during that time. Goodreads
Three More Diverse July Suggestions
Salt to the Sea by Ruta Sepetys – If you are looking for a Lithuanian-American author, I love Ruta Sepetys. We traveled to the Baltic States last year–Latvia, Estonia, and Lithuania–so I read up on my Baltic literature. If you love more obscured WW2 history, this YA book discusses the sinking of the Wilhelm Gustloff from 4 perspectives. I also enjoyed Sepetys' Between Shades of Gray, about a Lithuanian family set to work camps in Siberia. Goodreads | Book Review→
A Burning by Megha Majumdar – I just finished this June BOTM selection, and as someone who studied South Asian history, religion, and politics for undergrad, A Burning transported me to India while making a powerful statement about socio-economics and corrupt institutions in India. This is a more intense and heartwrenching July book suggestion, and find LGBTQ+ themes, too. Goodreads
Sex and Vanity by Kevin Kwan – Personally, I am a huge Kevin Kwan fan, and I love the Crazy Rich Asians series. You get a little bit of fun and over-the-top paired with multicultural literature and social commentary. Although Sex and Vanity isn't my all-time favorite by Kwan, this June 30th, 2020 book release will jet set you around the world to Capri and NYC. Sex and Vanity is a fun and light beach read. Goodreads | Book Information→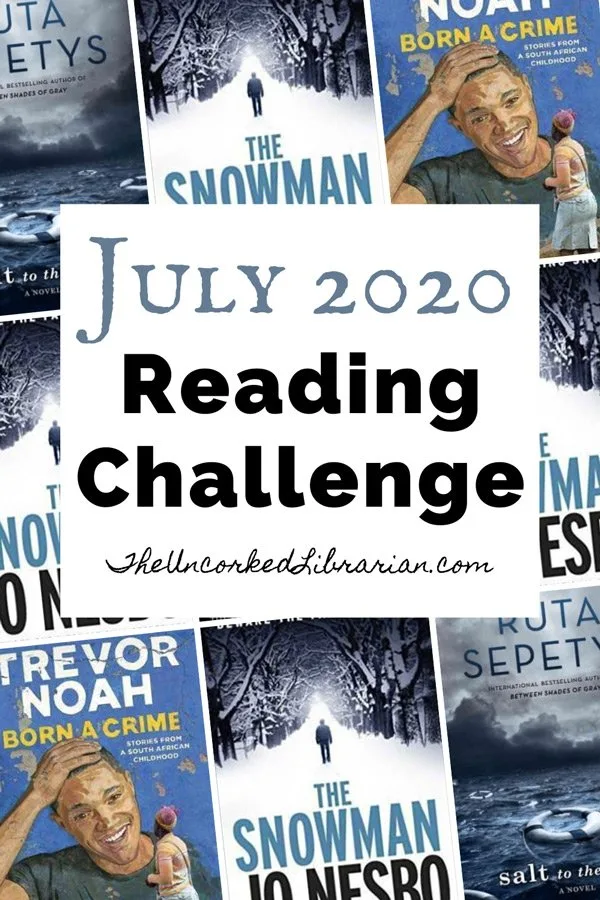 July 2020 Reading Challenge Book Discussion Questions
How many Uncorked monthly reading challenges have you completed this year?
What is the easiest way for you to keep participating in the Challenge? Blog posts, Facebook, email, or something else?
Do you have upcoming or potential 2020 travel plans? If so, where are you going?
What are your bucket list travel destinations?
For the July 2020 Reading Challenge, what book do you plan on reading, and where is it set?
Don't forget to tell us what books you loved and didn't.
Where To Head Next:
June 2020's Beach Books Reading Challenge
2020 Uncorked Reading Challenge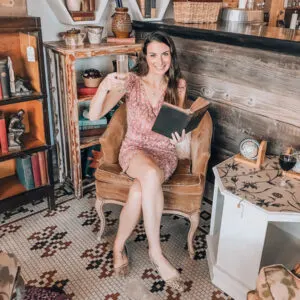 Christine (she/her) is the owner, lead editor, and tipsy book sommelier of The Uncorked Librarian LLC, an online literary publication showcasing books and movies to inspire travel and home to the famed Uncorked Reading Challenge.
With a BA in English & History from Smith College, an MLIS from USF-Tampa, and a U.S. Fulbright Fellowship in Christine's back pocket, there isn't a bookstore, library, or winery that can hide from her. Christine loves brewery yoga, adopting all of the kitties, and a glass of oaked Chardonnay. Charcuterie is her favorite food group.