What are our most anticipated July 2020 book releases? July's new and upcoming books are filled with powerful women pursuing their dreams, a little romance, and quite a few secrets.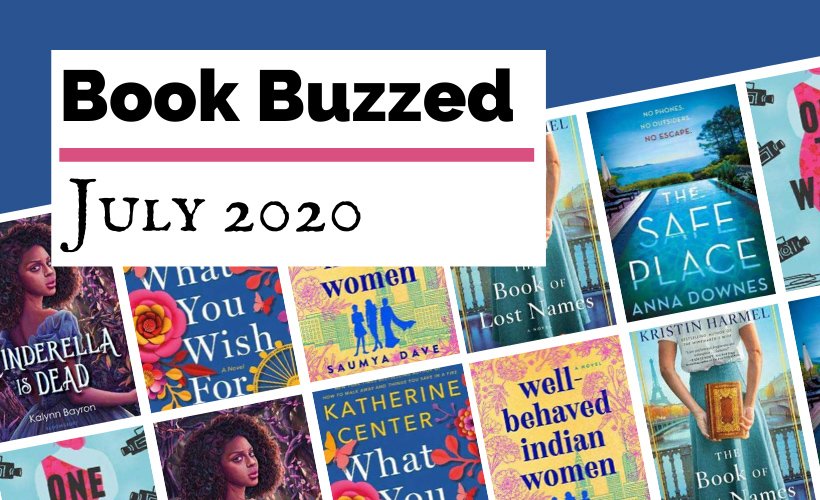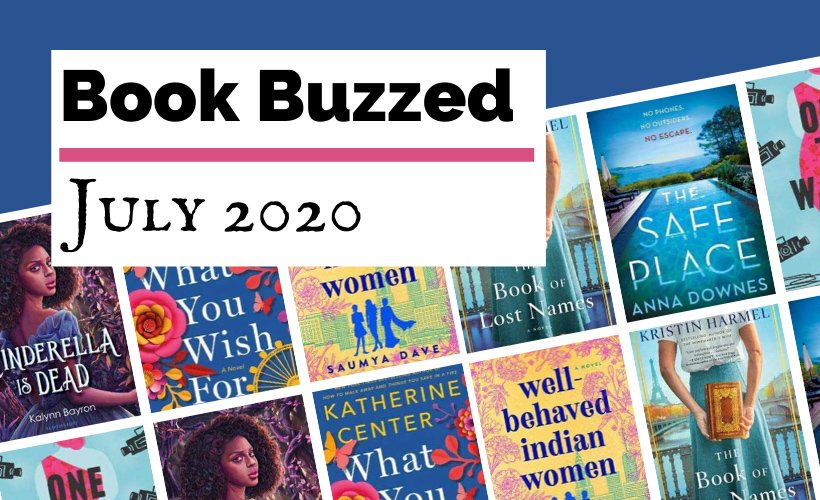 Where are you daydreaming about traveling to this July? Since we are mostly still stuck at home, why not open a book that sends you to Malibu and across the world for some reality TV-style dreamy destinations? Or, why not head to Texas to find love?
If these locations sound just OK, you could revisit India to do some soul searching. Or, fly out to the relaxing French coast to escape it all. Head back in time to Paris during the war.
The upcoming July 2020 book releases are both heart-warming and thrilling. You will cheer, cry, and scream. With themes of self-discovery and strong women, you don't want to miss July's newest books.
How can you pick which ones to put on hold or pre-order and read next?
Below, find the July 2020 book releases we've already read and reviewed for you along with some of July 2020's most anticipated novels that we think you'll love. Can we get more time in the day, please?
A Preview Into July 2020 Book Releases:
What You Wish For by Katherine Center – Romance and a heartwarming novel about overcoming loss and trauma set in Galveston, Texas
The Safe Place by Anna Downes – Head to England and France where broken families collide in one chilling thriller
Fast Girls by Elise Hooper– My one DNF July book release about the first integrated women's team at the Olympics in Nazi Germany
One To Watch by Kate Stayman-London – BOTM selection and new July rom-com, meet a plus-size fashion blogger who wants to bring diversity to reality TV
Well-Behaved Indian Women by Saumya Dave – A multicultural feminist narrative about three generations of women realizing their dreams and overcoming discrimination, self-doubt, and familial traditions
The Book Of Lost Names by Kristin Harmel – A WW2 historical fiction novel about a woman who forges documents for Jewish children
Let's get started!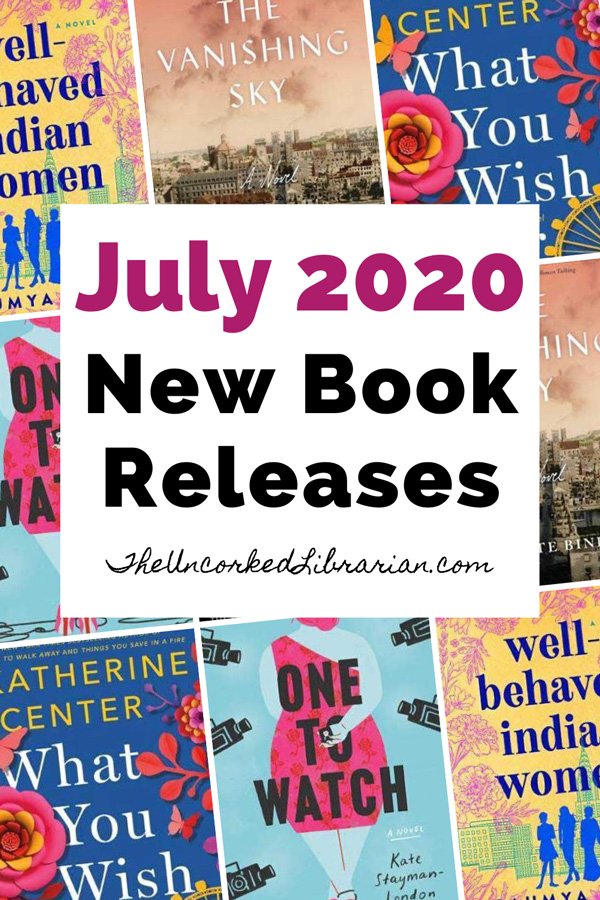 July 2020 Book Releases We've Read
*Books marked with an asterisk are upcoming new July 2020 book releases and ARCs that we requested in exchange for a fair and honest review or were freely gifted/offered by the author or publisher. Please know that dates of publication are subject to change.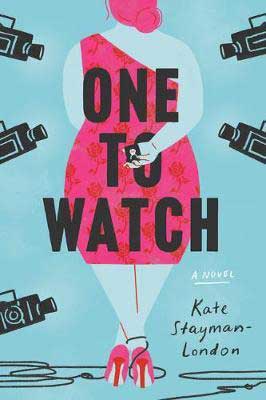 Rom-Com | Book Set In CA
July 7, 2020*
If you are looking for escapist July 2020 book releases, don't miss Kate Stayman-London's One To Watch. Although I have never personally been a fan of The Bachelorette or The Bachelor, I finished this funny but also thoughtful and poignant rom-com in a day. Content creators will appreciate and laugh out loud with the podcast, social media, and blog post commentary, too.
Bea Schumacher is a plus-size fashion blogger. She is tired of seeing the lack of diversity as well as women who don't look like her on The Bachelorette-like show, Main Squeeze. After a drunken internet rant about the reality TV show, Bea is asked to join as the next leading lady, surprising and smashing stereotypes for viewers and participants.
Of course, not everyone is accepting–hitting levels of cruelty that make your heart sink and invoke awful high school nostalgia. Even Bea has her doubts. Although not fully committed to looking for love after previous heartbreak, Bea suddenly finds herself invested in these men. Will she end up meeting the man of her dreams? Or, will she find herself thoroughly embarrassed and disappointed?
Most touching is Bea's internal and realistic struggle with loving herself. While the plot is a tad predictable–true to formulaic reality TV–discover a sexy and lovable female lead who goes through an intense learning process. One To Watch is the perfect beach read, and a fun June 2020 BOTM selection. Amazon | Goodreads | Book Information→
---
Join The Uncorked Reading Challenge Today
---
Travel around the world with the Uncorked Reading Challenge. Get the best book and movie recs straight to your inbox. Sign Up Now.
---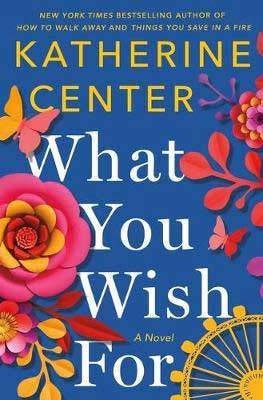 Women's Fiction | Romance | Book Set In Texas
July 14, 2020*
I have actually never read Katherine Center before, although people rave about her novels. When I saw Center on the top of the July 2020 book releases (and a Book Of The Month selection), I immediately requested What You Wish For. Why not give her a go?!
The novel did not disappoint. I demolished What You Wish For in under two days. Educators, librarians, and KonMari "sparking joy" believers will love this one.
I'm not going to lie either: when I first started this women's fiction novel (with a school shooting), I thought I might not finish it. Sam's excessive and repetitive self-doubt, fears, and inability to move beyond the past achieve massively annoying proportions. Although Sam is a LIBRARIAN, the book picks up one-quarter of the way in. I didn't love the storytelling.
However, suddenly Center introduces a broken man with a hidden past, a plot twist, and romance. My interest piqued.
The Plot: With the death of Sam's beloved friend and school principal, Duncan enters the scene–no longer the carefree and goofy man she remembers from long ago. Hired for change, Duncan decides to transform Sam's beautiful, Montessori-like school into a high-security prison. Sam loses her youthful crush but soon learns the motivation behind Duncan's new values.
The beautiful lessons of overcoming grief and finding joy resonated deeply within me. With moving and slow romance and so much personal growth, I really fell into this love story about overcoming heartbreaking loss and unimaginable trauma.
What You Wish For is an uplighting new July book that will take you away to Galveston, Texas, and remind you to live life joyfully. I wanted to light candles and dance in the living room. Amazon | Goodreads | Book Information→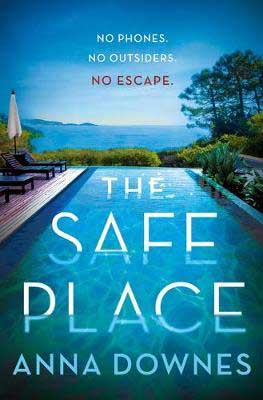 Psychological Thriller | Book Set In England and France
July 14, 2020*
If you are looking for a suspicious psychological thriller this July, don't miss The Safe Place by Anna Downes. Set in both London and a secluded mansion in France, everything about The Safe Place screams that something is very much amiss and quite troubling. See if we can forge ahead in the future with such broken pasts. Wine by the pool never looked so deadly, either…
Emily's life is an utter train wreck. She can't get to work on time, she is a klutz, and she has an awful relationship with her adoptive parents. Emily seeks acceptance and love everywhere she goes. When her acting agent leaves her behind, the landlord evicts her, and her temp agency fires her, Emily has nowhere to turn. …Until CEO Scott Denny offers her a dreamy nanny/housekeeper position in France.
Emily is easy prey, and Scott plays to her insecurities. Heading to the gorgeous and secluded home with Scott's wife and sick daughter, Emily begins to see all of the red flags but ignores them until it's far too late. She's in love. Seduction is a powerful force. By the time she figures out their awful secret, can she save herself?
Eerie and mysterious, readers will frantically turn the pages of this dark debut. With complicated and multidimensional characters, you'll fall for the wrong people, too. I finished The Safe Place in a little over a day because I had to know how this suspenseful July 2020 book release would end. Hold those you love dear, closely. Amazon | Goodreads | Book Information→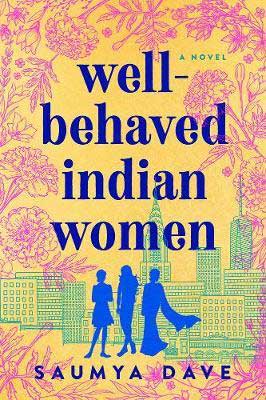 Multicultural Generational Women's Fiction | Book Set In NYC
July 14, 2020*
One of the upcoming July 2020 book releases that I haven't seen too many people talking about is Saumya Dave's Well-Behaved Indian Women. If you enjoy a *very* slow burn about overcoming familial expectations and traditions paired with three generations of women fighting for their independent identities and dreams, I would add this one to your TBR list.
Simran is studying for a Master's in psychology, suppressing her dreams of pursuing journalism. Engaged to her high school sweetheart, Simran is also gearing up for an extravagant and gossipy Indian wedding. Filled with self-doubt, when Simran meets her favorite writing idol and ends up kissing him, she begins to realize that nothing in her life is true to herself.
Add in Simran's grandmother in India who is trying to change the oppressive and sexist educational system in an impoverished community. Plus, her own mother, Nandini, is struggling within the confines of an arranged marriage and discriminatory profession. All three women are fighting their families, themselves, and society's sexism, racism, and prejudices.
Well-Behaved Indian Women is both inspiring and beautiful. I applaud Dave for her strong messaging and characters who may resonate deeply within you. The commendable ending truly emphasizes THE WOMEN. Yasssss, pleaseeee! Even more relevant today, Nandini's struggles exemplify institutional white privilege. Amazon | Goodreads | Book Information→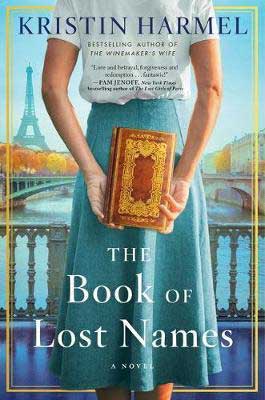 Historical WWII Fiction | Women's Fiction
July 21, 2020*
One of my favorite July 2020 book releases, The Book Of Lost Names by Kristin Harmel brought me to tears. I'm not just saying that either. You could find me *ugly* sobbing over the last chapters. You know me with historical fiction, bookshops, WW2, and LIBRARIANS… Bring it on…
Based on a true story of forgers during WW2, Eva Traube Abrams revisits her past as a news article alerts her to the discovery of a mysteriously coded book–her book–that the Nazis had confiscated. This book was where she recorded the names of children so that they would not be lost forever.
As part of the French Resistance, Eva had forged identity documents for children to cross the border into neutral Switzerland, giving up the chance to save her own family. Readers will meet the most lovable and strong group of fighters as well as fall into a beautiful and gripping romance. The discussion of identity with themes of religion, family, selflessness, and nationhood will sit with you long after closing the last chapter.
For a new WW2 summer book release, I wouldn't pass up The Book Of Lost Names. I've already added Harmel's The Winemaker's Wife to my Goodreads TBR pile, and I seriously think The Book of Lost Names is a contender for TUL's top books of 2020. Amazon | Goodreads
July 2020 Book Releases In The Growing TBR Pile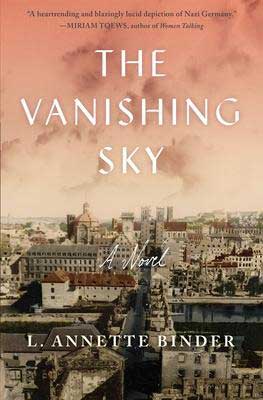 Historical WW2 Fiction & Women's Fiction
July 21, 2020*
With an overflowing July 2020 book release pile, The Vanishing Sky is a WW2 historical fiction title in my 'maybe' queue; the publisher reached out to me with a free copy. I might save this one for our WW2 reading challenge theme in the fall. I've also seen a ton of 3-star reviews coming in, which is why I've decided to put The Vanishing Sky on hold for the time being.
More unique, The Vanishing Sky takes place at the end of WW2 and follows a family of Germans. Binder's father was a part of Hitler's Youth. Amazon | Goodreads
DNF July 2020 New Book Releases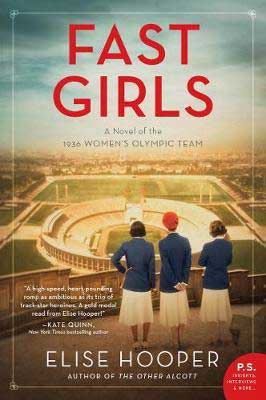 Pre-WW2 Historical Fiction | Biographical Fiction
July 7, 2020*
Ugh, I hate to even say this, but one of my most anticipated summer 2020 historical fiction books, Fast Girls, turned out to be a dud. I saw many 5-star reviews on Goodreads and had high hopes. But, like the 1 and 2-star giveaway book reviews, I have to agree: Fast Girls is poorly written, boring AF, and just something I could not get through. I knew immediately; it was one of those…
With the overly long and poorly written paragraphs paired with run-on sentences (maybe my ARC wasn't edited yet?!), by chapter four, I was out. It was that bad. The boldface text, weird indentations, and chunks of dull writing had me wondering who looked over and edited this book?
I tried to keep going, but Fast Girls is one of those novels where the writing is so amateur, instead of describing a scene, the author painfully spells it all out for you. I couldn't find a storyline, either.
In case you want to give Fast Girls a try: Learn more about three women's journeys to the 1936 summer Olympics in Nazi Germany. Discover how these women fought to compete on the brink of an explosive war. If you read this July 2020 book release, let me know if I should try it again. Amazon | Goodreads
Upcoming July 2020 Book Releases We Cannot Wait To Read
It's no secret that I want to read all of the books! Below are three more of TUL's most anticipated July 2020 book releases, including two YA novels.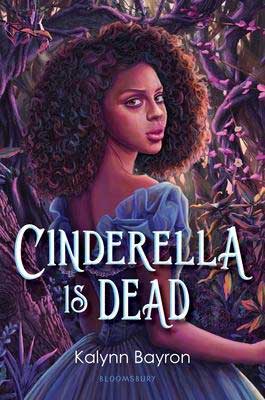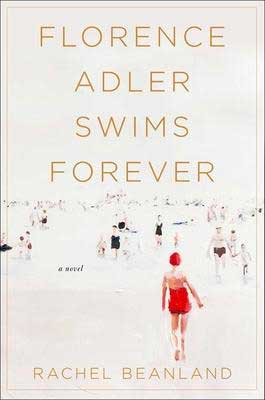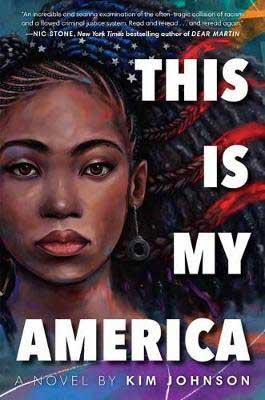 Cinderella Is Dead by Kalynn Bayron – Young Adult – July 7, 2020 – Who doesn't love a Cinderella retelling with a multicultural, feminist, and LGBTQ spin? Goodreads
Florence Adler Swims Forever by Rachel Beanland – Historical Fiction – July 7, 2020 – A story about family, deceit, and overcoming tragedy set in 1934 Atlantic City. Goodreads
This Is My America by Kim Johnson – Young Adult – July 28, 2020 – Recommended by author Nic Stone, a novel about institutional racism within the American justice system. Goodreads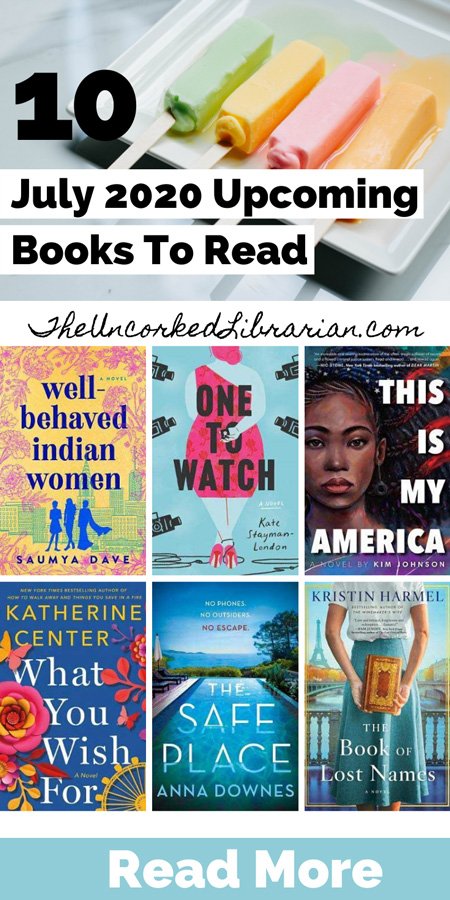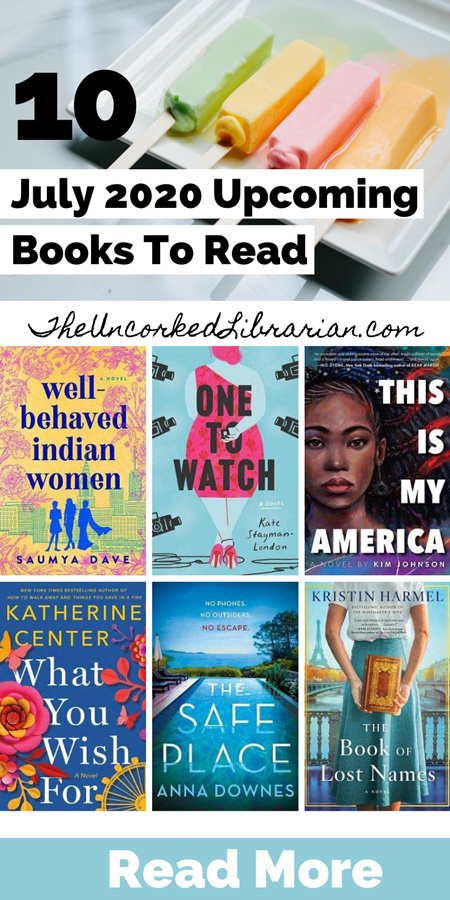 Which of these July 2020 Book Releases are you most looking forward to?
What upcoming July 2020 books are you most excited to read? Which book releases will you skip? Are you checking out a few that we missed? What does your July and summer reading list look like this 2020?
You May Also Enjoy:
15 Books Releasing In August 2020
Most Anticipated June 2020 Books
Summer 2020 Book Releases
Upcoming Summer WWII Books You Don't Want To Miss
Summer 2020 Historical Fiction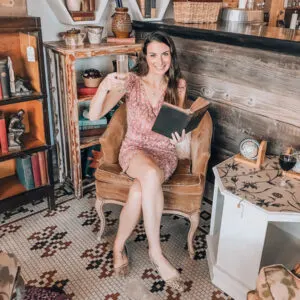 Christine (she/her) is the owner, lead editor, and tipsy book sommelier of The Uncorked Librarian LLC, an online literary publication showcasing books and movies to inspire travel and home to the famed Uncorked Reading Challenge.
With a BA in English & History from Smith College, an MLIS from USF-Tampa, and a U.S. Fulbright Fellowship in Christine's back pocket, there isn't a bookstore, library, or winery that can hide from her. Christine loves brewery yoga, adopting all of the kitties, and a glass of oaked Chardonnay. Charcuterie is her favorite food group.