With a new year comes some of the best new book releases. The January 2021 book releases won't disappoint, and we've already dived into at least four new January books.
Most notable January upcoming book releases: Your Story, My Story by Connie Palmen shares the fiery relationship between Sylvia Plath and Ted Hughes.
Enjoy The View by Sarah Morganthaler transports you to the mountains of Alaska for one heartwarming romance and adventure.
If you want to enter the life of an Instagram influencer, you have to pick up People Like Her. You'll detest every character.
With that said, what other upcoming January 2021 book releases are we most-anticipating here at TUL?
Keep on reading for diverse January 2021 upcoming book releases in historical fiction, translated literature, thrillers, YA, WW2 romance, and books sure to take you around the world. Let's get started!
Don't forget to visit our Ultimate Guide To 2021's Newest Books.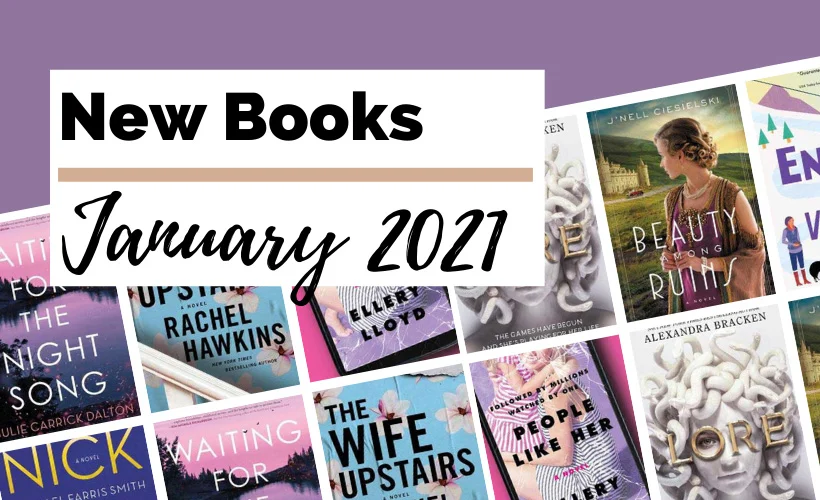 Don't forget to look for some of January 2021's new books here:
January 2021 Book Releases We're Reading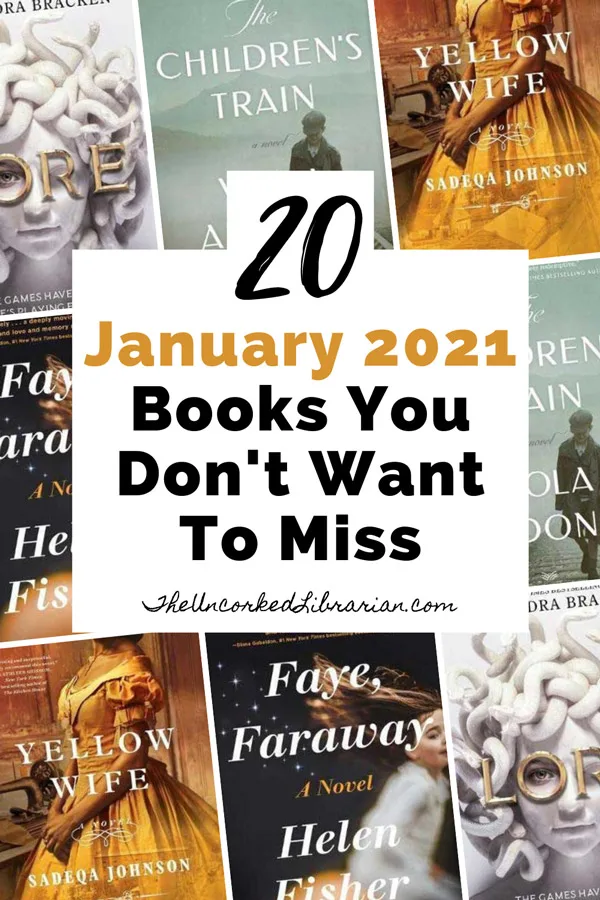 *Books marked with an asterisk are upcoming January 2021 book releases and ARCs that we requested in exchange for a fair and honest review or were freely gifted/offered by the author or publisher. Please know that dates of publication are subject to change.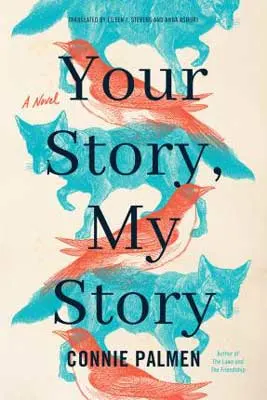 Biographical Fiction | Set Across Europe and MA
Expected Publication: January 1, 2021
I grabbed a copy of My Story, Your Story from Amazon's December First Reads. Palmen tells a fictionalized story of Ted Hughes's relationship with Sylvia Plath through his eyes, drawing from their letters, poems, and notes.
Your Story, My Story is fiery, manic, slightly dangerous as well as obsessive, and full of passion. Well-written and thought-provoking, Palmen will engulf literature lovers with this tragic love story. And when I say love story, I also mean two people overly in love with their reputations and fame. Amazon | Goodreads | Read More→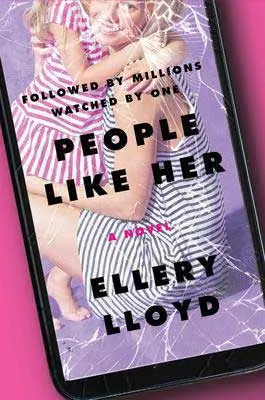 Social Media Thriller Set In London
Expected Publication: January 12, 2021*
One of the first January 2021 book releases I've read, People Like Her will creep you out if you are a blogger and Instagrammer like me. Thrilling and terrifying, this is one of the most #relevant books about social media so far.
InstaMom Emmy Jackson is a popular mom influencer. Her popularity isn't always good, though, and she seems to have a revenge-seeking stalker. Is it because she gives out vomit-worthy, fake advice? Doesn't practice what she preaches? Is caught making her house look messy to be more 'relatable?'
Who cares, though; right? Emmy is bringing in 6 to 7-figures and transforming moms' lives.
Told in three perspectives — Emmy's author-y husband, a creeptastic stalker, and her own — you'll wonder how much sympathy you even have for Emmy as everyone in this story is quite detestable. I'm pretty sure you will hate-love People Like Her and will crack up at the hysterical Instagram references.
I hope 2021 is full of more #blessed social media fiction. Gahaha. Amazon | Goodreads | Read More→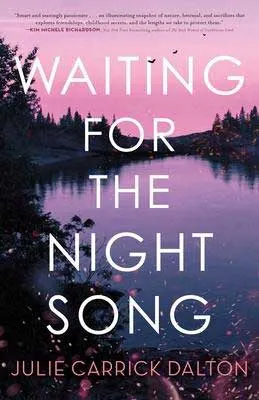 Contemporary Forestry Fiction Set In New Hampshire | Immigration (El Salvador) | Climate Change
January 12, 2021*
One of the January 2021 book releases that I've had on my desk since the fall, Waiting For The Night Song has been compared to Where The Crawdads Sing. I can definitely see this since Cadie has an intuitive relationship with the atmospheric forest. The story is in large part a murder mystery and cover-up.
Cadie Kessler must face a dark childhood secret while trying to protect the people and places that she loves. While picking blueberries with Daniela and flirting with a mysterious boy on the dock, she witnesses a murder. Did her young eyes see things correctly, though?
Readers will find intense, timely, and important issues about immigration, farming, and climate change. Some have criticized Waiting For The Night Song for being overly preachy. Honestly, I just thought we could do without the repetitive 75-pages in the middle.
I absolutely loved watching Cadie and Daniela grow up, but the pace felt unbalanced. With a little refining, I'd champion this new January book even more. Amazon | Goodreads | Read More→
Join The Uncorked Reading Challenge Today
---
Travel around the world with the Uncorked Reading Challenge. Get the best book and movie recs straight to your inbox. Sign Up Now.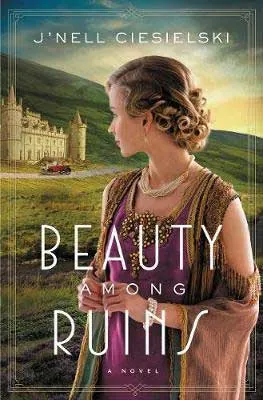 Historical Romance Set In Scotland
Expected Publication: January 12, 2021*
Last year, we read Ciesielski's WW2 historical romance set in Paris, The Socialite. Beauty Among Ruins is even better and one of our most-anticipated January 2021 book releases in romance.
Jetset to a crumbling castle in Scotland during WW1. Brooding Alec MacGregor avoided heading to war due to an old injury. As penance, he opens his home to help the wounded.
Alec falls for gentle and beautiful socialite, Lily, who is helping nurse the soldiers back to health. An escapist and sweet Beauty and the Beast retelling, if you love historical romance, this one is for you. Amazon | Goodreads | Read More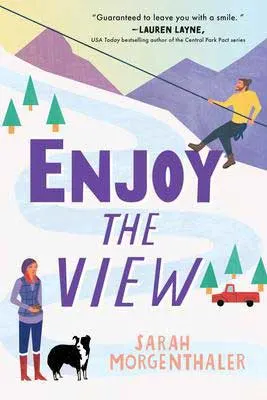 Rom-Com Set In Alaska | Book 3
Expected Publication: January 19, 2021*
Last year, I fell in love with Morgenthaler's Moose Springs series, The Tourist Attraction and Mistletoe & Mr. Right. While you should consider reading the entire series, you don't have to in order to pick up any of her novels. These are all feel-good romances with happy endings perfect for the holiday season.
River Lane is set to film a documentary in Moose Springs, Alaska. Of course, this is Moose Springs and locals vs tourists have always been a thing.
Since the locals won't let River film in town, she decides to summit Old Man (Mount Veil) — an unforgiving and deadly mountain — with her slightly inexperienced but loyal team. When River starts falling for one of the LARGE locals, yup, this is Easton's story, there is even more at stake for this project.
Whereas Mistletoe was hilarious, Enjoy The View is more about finding yourself and your soulmate. I loved the chemistry between River and Easton, and you'll get all of the Alaska vibes here. What a fantastic way to start the January 2021 book releases. Amazon | Goodreads | Read More→
---
---
WW2 & Historical Fiction
What are some of the hottest new book releases in historical fiction? These are a few January 2021 book releases we are eyeing: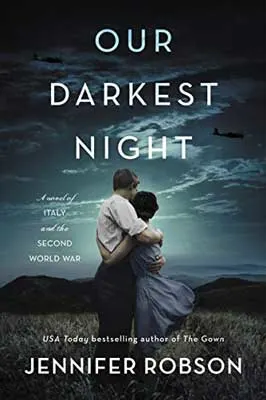 WWII Historical Fiction Set In Italy
Expected Release Date: January 5, 2021
Antonina Mazin has only one chance to survive when the Nazis invade Italy. She leaves her home in Venice to hide in the countryside with Nico Gerardi — who was studying to become a priest. They pretend that they are married to survive, but is it convincing enough to save them? Plus, are they hiding secrets from each other? Who can you trust? Amazon | Goodreads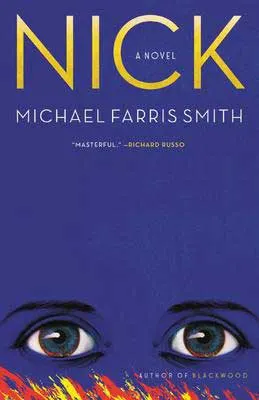 World War 1 Pre-Classic Gatsby 'Retelling'
Expected Release Date: January 5, 2021
Before moving to Gatsby's West Egg, Nick Carraway fights in World War 1. Returning home, he heads to Paris and New Orleans where he finds alcohol, romance, and heartbreak. Amazon | Goodreads
---
---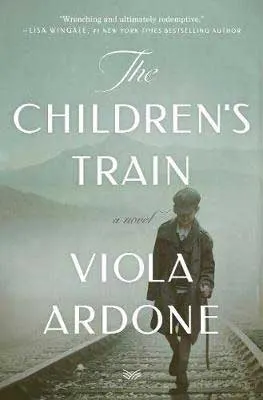 World War 2 Historical Fiction Set In Italy & Inspired By True Events
Expected Publication: January 12, 2021
Inspired by true events, this upcoming January 2021 WW2 book release shares the story of children sent from poverty-stricken southern Italy in the harsh winter to the north. With a chance at a better future, Amerigo decides to become a permanent part of his new adoptive family even though his biological mother is still alive. Amazon | Goodreads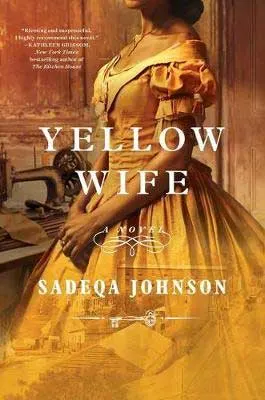 Historical Fiction Set In Virginia
Expected Publication: January 12, 2021
If you are looking for more January 2021 book releases in historical fiction, we've been eyeing Yellow Wife. Born and raised on a plantation in Virginia, Pheby is set apart from the others because of her mother's position as a medicine woman. Instead of her promised freedom, though, Pheby finds herself in a cruel jail trying to survive. Amazon | Goodreads
More January 2021 New Book Releases In Historical Fiction
The Children's Blizzard by Melanie Benjamin – January 12, 2021 – Based on survivors' oral stories of a fast-moving blizzard that struck the Great Plains in 1888, relive their accounts as well as learn more about European immigration to such empty and harsh land.
---
If you love new books, don't forget to check out the 35 Best Books Of 2020 that we devoured.
---
Women's Fiction & Romance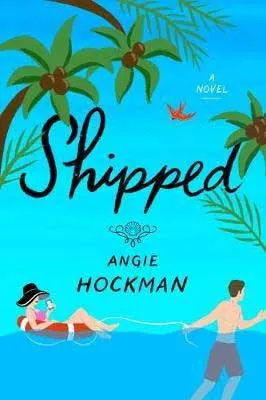 Book Set In Galapagos Islands
Expected Publication: January 19, 2021
For upcoming book releases in rom-com, head to the Galapagos Islands in Shipped. This new book sounds fitting for our July 2021 Uncorked Reading Challenge theme, too: a book set on an island. Henley must go on a cruise to the Galapagos with her rival as she fights to win a company promotion. Of course, Graeme might not be so bad after all… I need to try to snag a last-minute ARC. Amazon | Goodreads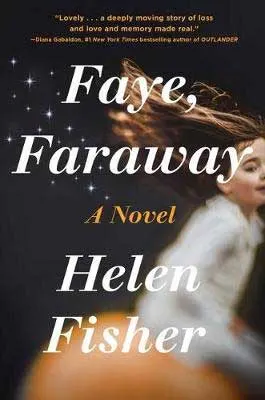 Women's Fiction & Time Travel
Expected Release Date: January 26, 2021
Faye heads back in time to 1977 to revisit her mother the year before she dies. Her mother doesn't recognize her, and they ignite a friendship that has the potential to keep Faye in the past. Will she return home to her family? Amazon | Goodreads
---
---
Thrillers & Mysteries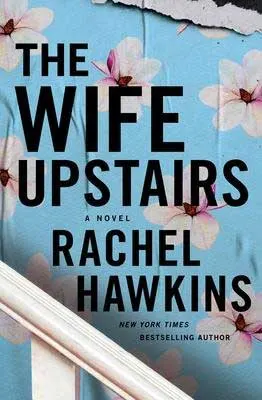 Gothic Southern Thriller & Women's Fiction | Book Set In Alabama
Expected Release Date: January 5, 2021
One of the December Book Of The Month selections, Jane pursues the wealthy and recently widowed Eddie Rochester. His wife mysteriously died in a boating accident, and Jane's after his money and status. However, the police never recovered his wife's body, and she just won't stay buried. Jane is also worried that she won't measure up. If you are looking for southern gothic January 2021 book releases, this is it. Amazon | Goodreads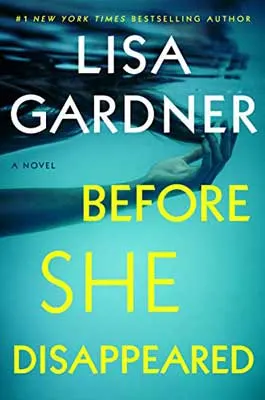 Thriller Set In Boston
Expected Release Date: January 19th, 2021
Frankie Elkin heads to Boston in search of a missing Haitian teenager. Frankie spends her days searching for missing people that the police have given up on. This current search might put her life in danger, but nothing scares Frankie off from a case. Amazon | Goodreads
---
We are incredibly excited for these New March Books.
---
More New Thrilling January 2021 Book Releases
Bloodline by Jess Lourey – January 1, 2021 – Head to Minnesota where Joan Harken, a pregnant journalist, is hoping to settle down with her fiancé. Everyone here seems a little too friendly, though, and Joan can't kick the feeling that someone is watching her.
Fantasy & Science Fiction Upcoming January New Book Releases
Remote Control by Nnedi Okorafor – January 19, 2021 – Set in futuristic Ghana, learn how Fatima became Sankofa, an adopted daughter of Death.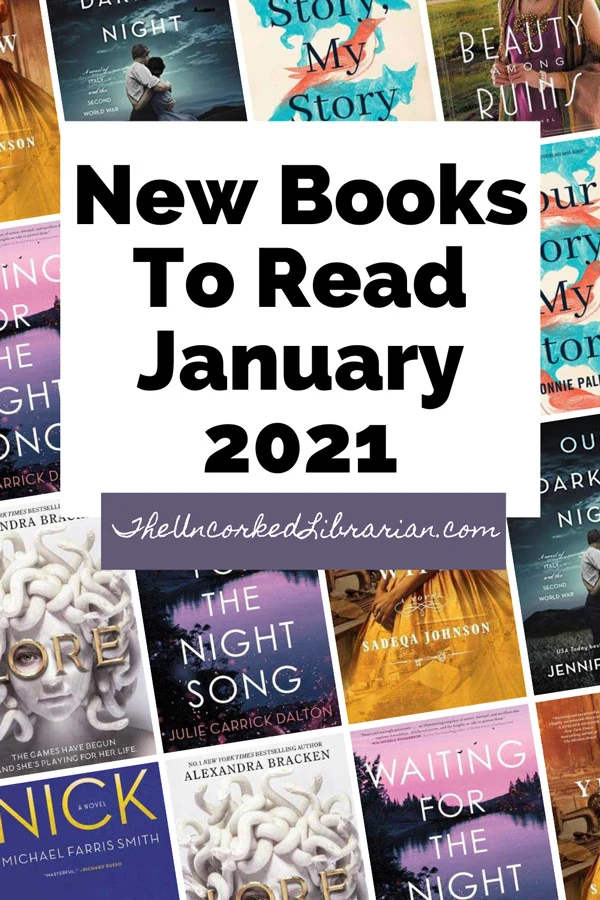 January 2021 Book Releases In YA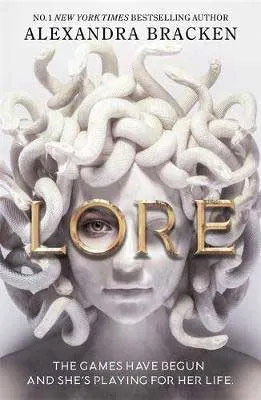 YA Greek & Roman Fantasy Set In NYC
Expected Release: January 5, 2021
One of the January 2021 new book releases that looks amazing in mythological fantasy includes Bracken's Lore. Nine Greek gods are banished to earth as mortals. This is punishment for their rebellion. Descendants hunt the gods hoping to gain their powers. Lore Perseous left this world behind after the slaughter of her family but decides to join with Athena against their mutual enemy. Amazon | Goodreads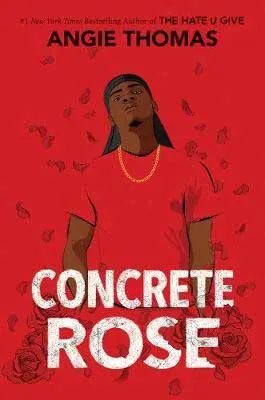 YA 20th Century Historical Fiction Set In Fictional Jackson Heights, Mississippi
Expected Release Date: January 12, 2021
One of the YA 2021 new book releases that I am most excited about is Thomas's Concrete Rose. Set 17 years prior to the events in The Hate U Give, Maverick Carter deals drugs for the King Lords to support his family. At 17 and now with a child of his own on the way, he decides that he wants to forge a new path. Amazon | Goodreads
More January 2021 New Books In YA
You Have A Match by Emma Lord – January 12, 2021 – From the author of Tweet Cute, Abby learns that she has a sister who was given up for adoption. Savannah just happens to be an Instagram star, and the two girls couldn't be any more different. They meet up at camp to uncover family secrets, find romance, and find each other.
One Of The Good Ones by Maika Moulite and Maritza Moulite – January 5, 2021 – Kezi Smith is killed while attending a social justice rally. Her sisters Happi and Genny set out to honor her memory while uncovering a twist to Kezi's story.
---
---
Which of these January 2021 new book releases are you most looking forward to?
What upcoming January 2021 book releases are you most excited about? Which new books will you skip? Are you eyeing out a few that TUL missed? Please let us know in the comments.
You May Also Enjoy All Of Our 2021 Reading Lists:
2021's Hot New Books
Books For The Summer: June 2021 Releases
Hot Books Releasing This May 2021
April 2021 Book Releases
March 2021 Book Releases We Loved
Best (And Worst) February 2021 New Books
2021's Most-Anticipated WW2 Books
35 Best Books Of 2020
December 2020 Books You Might Have Missed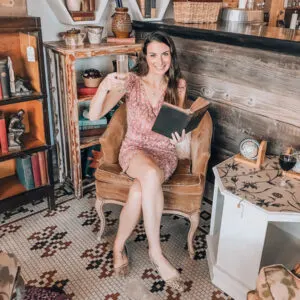 Christine (she/her) is the owner, lead editor, and tipsy book sommelier of The Uncorked Librarian LLC, an online literary publication showcasing books and movies to inspire travel and home to the famed Uncorked Reading Challenge.
With a BA in English & History from Smith College, an MLIS from USF-Tampa, and a U.S. Fulbright Fellowship in Christine's back pocket, there isn't a bookstore, library, or winery that can hide from her. Christine loves brewery yoga, adopting all of the kitties, and a glass of oaked Chardonnay. Charcuterie is her favorite food group.