Are you a part of the Uncorked 2020 Reading Challenge? Discover book lists and books to read for our upcoming January 2020 themed book discussion: Books That Change Your Perspective.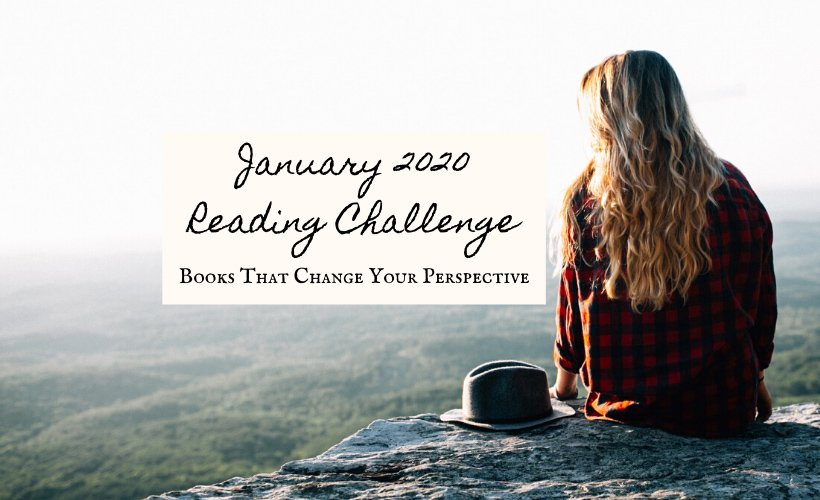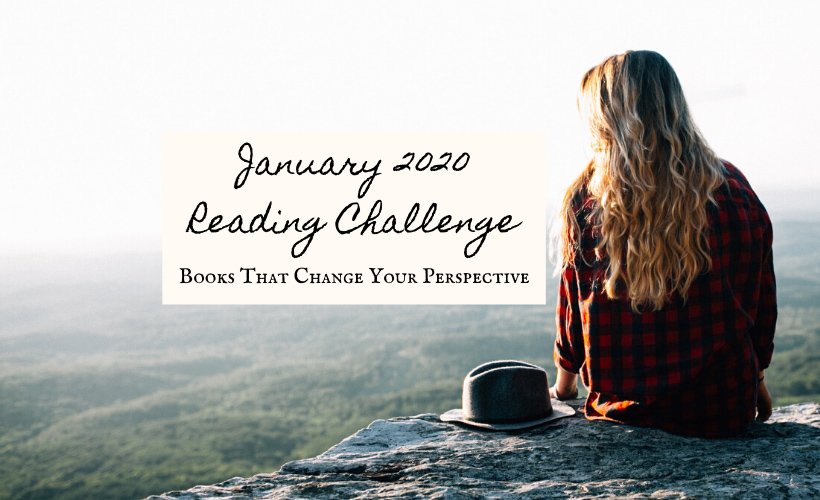 I'm not going to lie, guys. This is my first year hosting a reading challenge, and we are going to figure out this bad boy together. Thank you so much to those who have already signed up and messaged me with your excitement. 2020 is going to be a wonderful year for community reading.
If you haven't seen the complete 2020 Reading Challenge, you can find it here. This is a casual reading challenge with monthly themes and book suggestions per category. You can read as much or as little as you like.
There is no pressure to participate every month. You can silently follow along, although we'd love to hear from you.
Each month, I will add a supplemental blog post with book ideas and book lists–like this post for January's theme.
Share Your Journey In The Comments
The comment section of these posts is meant to be our mini-book club and forum. Please let us know what you are reading and your thoughts in the comments. I'll end each post with ideas. You may engage with other commenters [in a respectful way] and just have fun.
I will *try* to have each monthly discussion/book suggestion post up by the 15th for the upcoming month. For February's topic, you'll see a matching blog post around January 15th.
---
Please make sure that you are on TUL's mailing list to receive challenge updates and even more book suggestions not listed below. And maybe my cats…or sexy cocktail pics.
Join The Uncorked Reading Challenge Today
---
Travel around the world with the Uncorked Reading Challenge. Get the best book and movie recs straight to your inbox. Sign Up Now.
---
What Is The January 2020 Book Discussion Theme?
A Book That Changes Your Perspective About The World
Why not start off the New Year on the right wine trail? I'm not 200% into self-help books, but I do love inspiring podcasts and books that make us think differently about the world.
This January 2020, we are reading books that have the potential to change or broaden our views. Now isn't this every good book? I'd say yes!
But I want to know your all-time favorites. Choose a story that has the potential to blow your mind or teach you something new. Maybe even pick something that makes you uncomfortable.
What are some book ideas if you are stuck? Let's get started!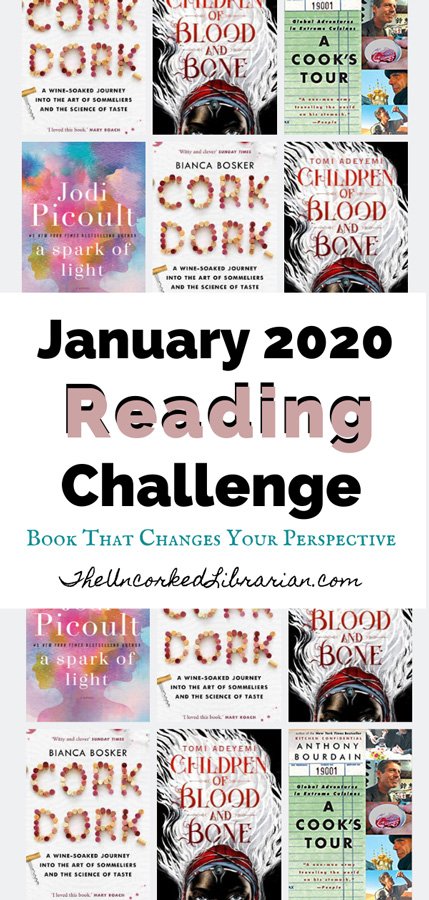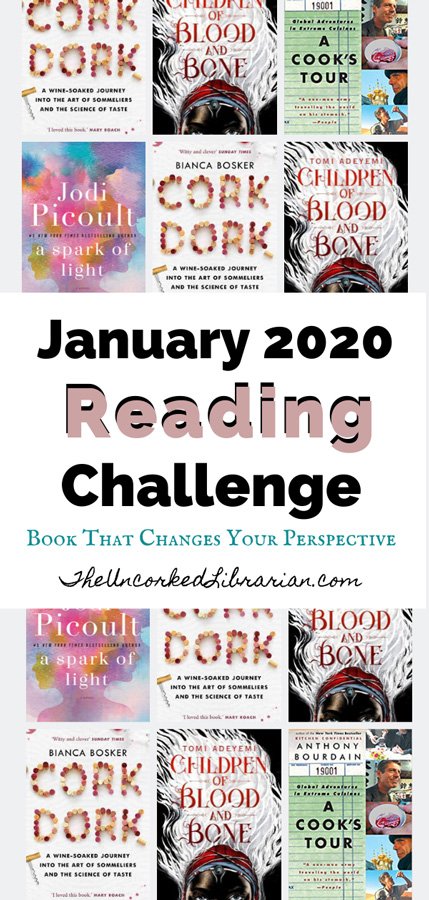 Book Lists To Get You Started
Books To Make You Think is one of the best book lists on TUL for the January 2020 Reading Challenge theme.
Uncover picturebooks like The Little Prince, find yuppie YA titles like Paper Towns, and see some of my favorite travel memoirs from writers like Anthony Bourdain.
A Cook's Tour speaks to the perfect meal and demonstrates food as a language across cultures. Bourdain truly enhanced the way I traveled in my 20s and how I connected with the locals and travelers that I encountered along the way.
Both of these lists have something for everyone including historical fiction, fantasy, and nonfiction. A few more titles that you'll find:
Middlesex by Jeffrey Eugenides
The Hate You Give by Angie Thomas
Empire Falls by Richard Russo
Small Great Things by Jodi Picoult
Quiet by Susan Cain
The Book Thief by Marcus Zusak
Empire Falls by Richard Russo
Book Reviews Fitting For January's Theme
A few books from 2019 that made me think differently or showcased diversity–with full book reviews–on TUL include:
A Spark of Light by Jodi Picoult – With a TW for abortion and gun violence, Picoult explores different women's perspectives at a Planned Parenthood-like facility as a gunman holds them hostage.
The Warrior Maiden by Melanie Dickerson – Also a great read for March's Mulan category, Dickerson imbues calming faith into her fairy tale retellings. While I typically don't read Christian fiction, find an uplifting but not preachy retold classic filled with feminist vibes.
The Unfortunate Expiration of Mr. David S. Sparks by William F. Aicher – If you are looking for an indie book, Aicher takes readers on a wild philosophical science fiction ride, asking what happens when the world and environment fights back.
Popular Titles You May Enjoy: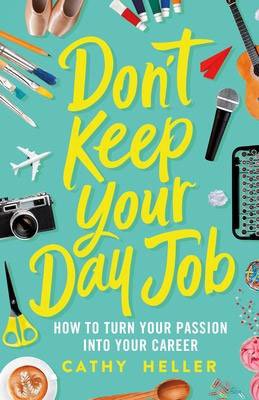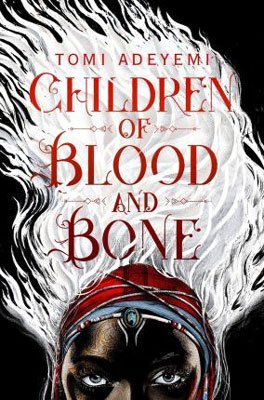 While I haven't written complete reviews, these are two more books that you might want to explore for January's theme:
Don't Keep Your Day Job by Cathy Heller – Full disclosure: I didn't love Don't Keep Your Day Job. However, this nonfiction read sparked my interest in Heller's podcast, which is inspirational for bloggers and entrepreneurs. Heller believes that in order to pursue happiness, we have to find our purpose, be creative, and turn passion into a profit. Each chapter ends with journal prompts.
Children Of Blood and Bone by Tomi Adeyemi – If you follow TUL, you know that I am always early to work but late to the party. However, reading Children of Blood and Bone with the second book just out is perfect timing. While the YA storyline felt a tad overdone (don't hate me–people LOVED this book), this is a stellar pick for representation. Adeyemi's West African heritage blends fantasy with culture in a fast-paced romance and thriller.
What I Am Currently Reading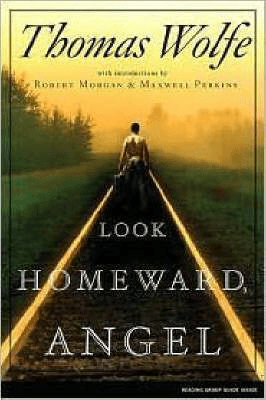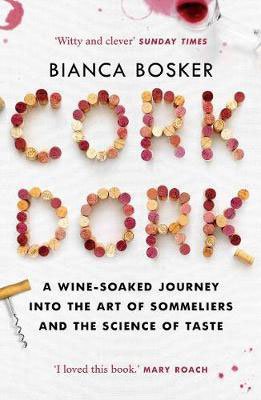 Look Homeward, Angel by Thomas Wolfe – After moving to Asheville, I knew that I had to read Wolfe's most infamous book about "Altamont." I'm not going to lie: I cracked up at the alleged name changes. Wolfe paints a vivid picture of small-town family life in the early 1900s. This mostly autobiographical story is the epitome of wanting so much more and pursuing education. Historical fiction and classic lovers will dig this wordy but beautiful read.
Cork Dork by Bianca Bosker – Dagney from the dark tourist blog, Cultura Obscura, gave me this one for my birthday. I'm incredibly excited to learn about the wine underground and what it takes to be a sommelier. Will Cork Dork make me think differently about…wine?!
I am awaiting Over The Top by Queer Eye's Jonathan Van Ness. Will I ever get off the library holds list?
January 2020 Book Discussion Questions
I'd love to know what book(s) you are thinking of reading for January 2020's Book Challenge. After you have completed this phase in the challenge, please tell me how you made out, too.

A few questions that you may consider for the comment section below:
What are you reading this January 2020?
What are your thoughts about your chosen titles?
Were there books that you loved? And didn't love?
Did certain titles meet up to the hype?
What are some of the most influential books that you've ever read?
What's on your to-be-read list for the year?
What is one take away from this month's theme? How did your chosen book(s) change the way that you think about the world?
Will you change your actions or behave any differently because of what you read?

I'd love to get feedback for how helpful this post and newsletter updates are, too! Would you like to see more book ideas? Is this enough? What type of book suggestions are you craving?

Of course, you can write about whatever you want in the comments, too. Don't forget to check your inbox for even more great book suggestions.
Don't forget to use the hashtag #UncorkedReading2020 whenever sharing updates on social media.
February 2020's Book Theme and Discussion Is Happening Here.
If You Are Behind, The March 2020 Book Discussion Is Here.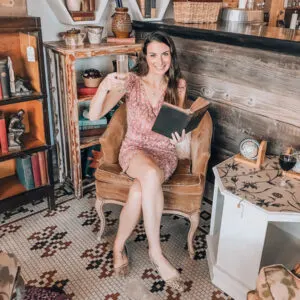 Christine (she/her) is the owner, lead editor, and tipsy book sommelier of The Uncorked Librarian LLC, an online literary publication showcasing books and movies to inspire travel and home to the famed Uncorked Reading Challenge.
With a BA in English & History from Smith College, an MLIS from USF-Tampa, and a U.S. Fulbright Fellowship in Christine's back pocket, there isn't a bookstore, library, or winery that can hide from her. Christine loves brewery yoga, adopting all of the kitties, and a glass of oaked Chardonnay. Charcuterie is her favorite food group.