Are you looking for an indie rom-com to read? Don't miss In The Now by Jennifer Ann Shore. Uncover a In The Now summary, reviews, and book information for this pop-culture book set in Pittsburgh, Pennsylvania.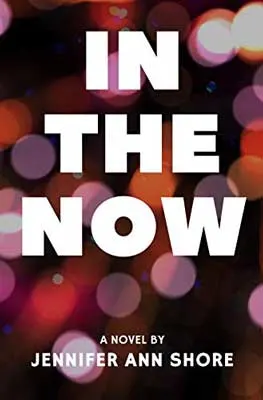 This post may contain affiliate links: If you purchase through my link, I will receive a small commission at no additional cost to you. I only recommend products/services that I approve of. See my full Disclosure Policy.
Author: Jennifer Ann Shore
Genre: Indie | Rom-Com | Book Set In PA
Pages: 241
Publisher: Indie
Publication Date: October 2020
Buy Now On Amazon
Where you can find books like In The Now by Jennifer Ann Shore for free or discounted:
1. Book of the Month: Get the month's hottest new and upcoming titles from Book of the Month. You might snag an early release or debut author. Along with selecting a book a month, find terrific add-ons, both trendy and lesser-known titles.
2. Audible Plus: From Amazon, listen to Amazon Originals, podcasts, and audiobooks. They add new titles every week.
3. Amazon Prime: Don't miss Amazon First Reads – early access to Kindle books. Get fast delivery as well as movies, music, Originals, shows, and more.
4. Or, start your trial of Amazon Video for movies and tv series on demand.

In The Now by Jennifer Ann Shore Summary
There's a reason why I haven't been home for ten years.

Scratch that.

There are many reasons why I haven't been home—family drama, small-town gossip, and my career probably take up the top three spots.

But when my career stalls and I get devastating family news, I'm back to the very place I ran away from a decade ago. The last thing I want to do is pick up right where I left off, and as I'm drawn to Noah, my terrifyingly gorgeous high school bully, I know that things have certainly changed.

I was supposed to run away and never look back, but I'm stuck dealing with my past and planning for the future. But all I want to do is live in the now.

Jennifer Ann Shore
Join The Uncorked Reading Challenge Today
---
Travel around the world with the Uncorked Reading Challenge. Get the best book and movie recs straight to your inbox. Sign Up Now.
More About Author, Jennifer Ann Shore
Jennifer Ann Shore is one of my favorite YA indie authors. Based in Seattle, Washington, she is an author and award-winning marketer. She has experience in journalism, marketing, and book publishing. Read more about Jennifer Ann Shore.
Where You Can Find In The Now by Jennifer Ann Shore Reviews On TUL
What were the best books of 2020? We are sharing our favorites, including Shore's In The Now.
Explore even more new and great books in indie, YA, LGBTQ+, literary and historical fiction, romance, thrillers, mysteries, and inspirational nonfiction.
Plus, if you are looking for more fun romance novels like In The Now, check out our book summaries and mini-reviews for Simmer Down, Ties That Tether, Beach Read, and The Tourist Attraction.
Are you looking for new books to read? Don't miss our book review of In The Now along with other book recommendations like Leave The World Behind, The Family Upstairs, Born A Crime, The Night Swim, and A Good Neighbor.
More books by Jennifer Ann Shore On TUL
The Extended Summer of Anna & Jeremy

Metallic Red – Located on our YA Vampire Books & Fav Vampire Books reading lists

New Wave – Head over to our Island Books and Best Books Set In Ecuador reading lists

Everywhere, Always – Contemporary Books Set In NYC To Love
Loving New Wave? Looking for more YA books? Check out: