In A Holidaze by Christina Lauren – Sexy Time Travel Christmas Vacation Book Set In Utah
If you are looking for a sweet and sexy holiday rom-com set in Utah, don't miss In A Holidaze by Christina Lauren. Find an In A Holidaze summary, book information, and book reviews here.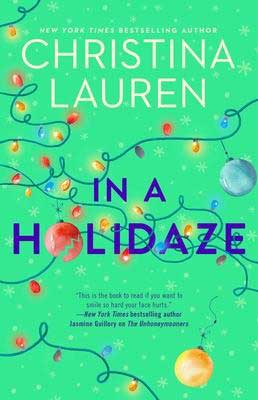 This post may contain affiliate links: If you purchase through my link, I will receive a small commission at no additional cost to you. I only recommend products/services that I approve of. See my full Disclosure Policy.
Author: Christina Lauren (Pen Name)
Genre: Christmas Family Fiction Set In Utah | Time Travel
Pages: 336
Publisher: Gallery Books
Publication Date: October 6, 2020
Buy Now On Amazon
Find books like In A Holidaze by Christina Lauren here:
In A Holidaze by Christina Lauren Summary
It's the most wonderful time of the year…but not for Maelyn Jones. She's living with her parents, hates her going-nowhere job, and has just made a romantic error of epic proportions.

But perhaps worst of all, this is the last Christmas Mae will be at her favorite place in the world—the snowy Utah cabin where she and her family have spent every holiday since she was born, along with two other beloved families. Mentally melting down as she drives away from the cabin for the final time, Mae throws out what she thinks is a simple plea to the universe: Please. Show me what will make me happy.

The next thing she knows, tires screech and metal collides, everything goes black. But when Mae gasps awake…she's on an airplane bound for Utah, where she begins the same holiday all over again. With one hilarious disaster after another sending her back to the plane, Mae must figure out how to break free of the strange time loop—and finally get her true love under the mistletoe.

Jam-packed with yuletide cheer, an unforgettable cast of characters, and Christina Lauren's trademark "downright hilarious" (Helen Hoang, author of The Bride Test) hijinks, this swoon-worthy romantic read will make you believe in the power of wishes and the magic of the holidays.

Gallery Books
Take The Uncorked Reading Challenge!
Travel around the world with our Uncorked Reading Challenge. Never be late to the party with unique new book releases. Get the latest movie and book lists straight to your inbox.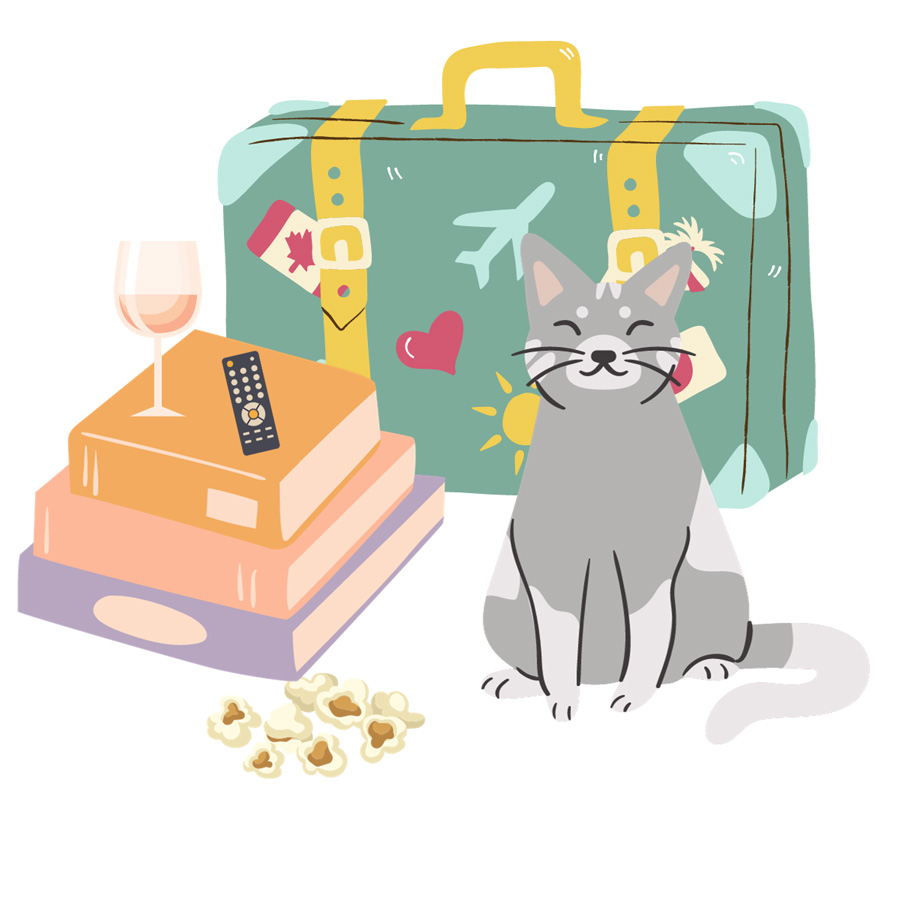 More About The Author Christina Lauren
Christina Lauren is the pen name for two international bestselling authors, Christina Hobbs and Lauren Billings. Billings is a full-time writer with a Ph.D. in neuroscience. Hobbs currently lives in Utah with her family. Read more about Christina Lauren here.
More Books From Christina Lauren
Where You Can Find In A Holidaze by Christina Lauren Reviews On TUL
If you love the holidays, read the best Christmas books for adults.
What are the best books set in every state? One of the largest book lists on TUL, don't miss our favorite books set in every state. Take our America Reading Challenge today, and find books like In A Holidaze by Christina Lauren alongside classics, YA, indie, and so much more.
If you love books with time travel, this reading list is for you. Find YA and adult books about time travel across all genres.
See what books we are currently reading throughout the year. This reading list will help you with the Uncorked Reading Challenge, Book of the Month Selections, must-read books, and finding oldies but goodies.