The Best Indie Books We've Read By Year
Every year, The Uncorked Librarian makes sure to read diverse indie books from self-published authors and independent presses and publishers. Discover some of the best indie books you might have missed over the last few years.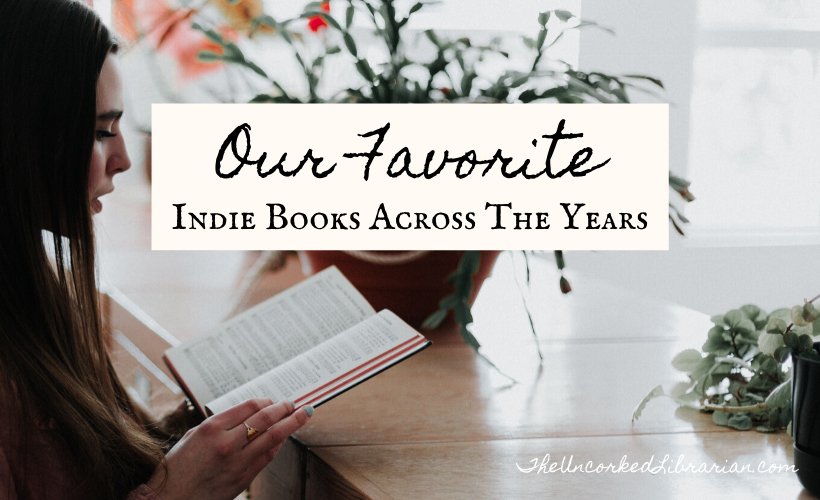 When was the last time you read a book from an indie author or publisher?
Up until 2018, I rarely read anything indie.  I assumed many of these titles were poorly written and created by authors who could not find solid publishers. Ouch. Man, I sucked.
The *Truth* About Going Indie
But did you know that many authors choose to go indie for the freedom? Or that most work full-time jobs in addition to writing?
Do you know how many mind-blowingly amazing indie books are out there that no one will ever hear about? 
As a former librarian, my system would never purchase indie titles. Funding is whack in Florida.   YET, most of my favorite books each year are…INDIE.
And let's be honest, too. I have DNF'd my fair share of indie novels (along with traditionally published ones). I'll never forget the indie book that I started reading with a woman running a whorehouse and a stereotypical, laugh-out-loud worthy accent: "Velcome." You had to be there. I am still SMH.
These days, one of my favorite aspects of book blogging is shedding light on new and lesser-known authors. Every year, I read as many self-published books as I can, including those from indie presses and authors.
So what are the best indie books that we've read over the years? Let's get started.
**Please note that all of these indie books were sent to us via authors in exchange for fair and honest reviews.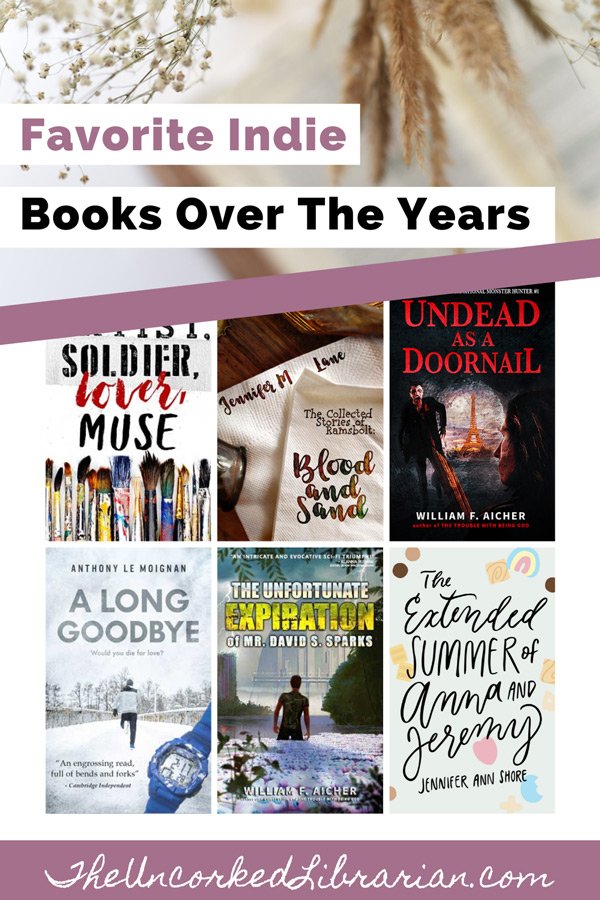 The Best Indie Books Of 2019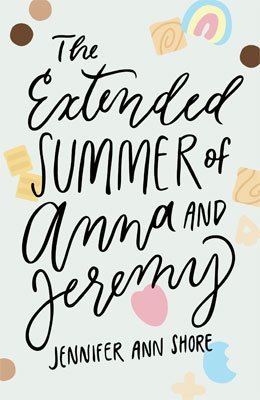 The Extended Summer Of Anna And Jeremy by Jennifer Ann Shore
Jennifer Ann Shore is not just one of my favorite teen indie authors because she sends me Starbucks gift cards to thank me for reviewing her books. And no, that doesn't mean she thinks I'll need coffee to read her novels…
Shore is fabulous at getting to the heart of what makes us human. One of the best indie books of 2019, I devoured The Extended Summer Of Anna And Jeremy. This summer novel is stinkin' cute AF.
Anna is a play-it-safe, predictable type of gal with an uncertain future ahead of her. To get out of her rut and own dang head, Anna enlists her brother's friend Jeremy to help check off her wild bucket list. Commence mild chaos and a little steamy romance…
A short, quick read, The Extended Summer Of Anna And Jeremy is for readers who don't mind grabbing a bowl of cereal and escaping into an explorative coming-of-age story. Amazon | Goodreads
We also loved Jennifer Ann Shore's dystopian YA novel, New Wave.
If you are looking for more teen romance, you may also swoon for Meant To Be Broken by Brandy Woods Snow–an indie press published YA southern love story.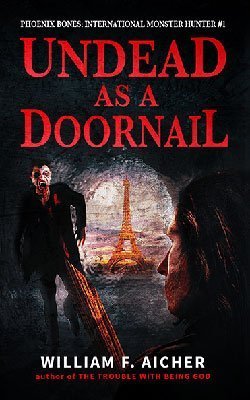 Undead As A Doornail by William F. Aicher
One of the best indie books of 2019, William F. Aicher's Undead As A Doornail is part of his hilarious new series: Phoenix Bones: International Monster Hunter.
Last year, we requested more books set in specific destinations, and Aicher didn't disappoint with his vampire in Paris murder mystery.
If you love Harris' Sooke Stackhouse series and laugh along with Evanovich's Stephanie Plum, I'm pretty sure that you will be down with Phoenix. He swears, drinks, and travels–just like me.
Phoenix is a boozy monster hunter with the ability to transport via his death. His latest hunt leads him into the catacombs of Paris to find a missing girl.
Don't miss our full review of Undead As A Doornail. Amazon | Goodreads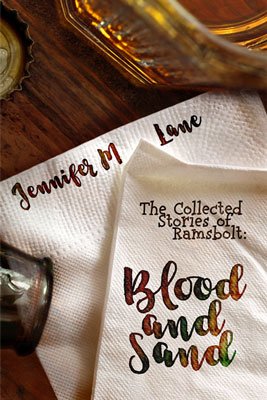 Blood and Sand by Jennifer M Lane
2019 proved to be the year of amazing tipsy indie books and coming-of-age stories. The Uncorked Librarian loved Blood and Sand for its small-town vibes and delicious sounding cocktails.
Set in Maine, Logan Cole has runaway in an effort to escape her rich family's corrupt past. Whereas Logan used to jet set away for brunch cocktails, she now finds herself making them.
Determined to find her way, Logan works hard at the bar to build her new life while in constant fear that old lies will tear her apart.
If you like The Connors or Roseanne, you'll find similar themes in Blood and Sand. Filled with soul and lovable grumpy characters, this indie novel is perfect for anyone looking to start over or make a comeback.
Redemption in the form of booze? I am all in. See our full review of Blood and Sand here. Amazon | Goodreads
The Best Indie Books Of 2017-2018
From a romance bringing awareness about Alzheimer's disease to philosophical science fiction thrillers and books for art history buffs, these are my four favorite indie books of 2018.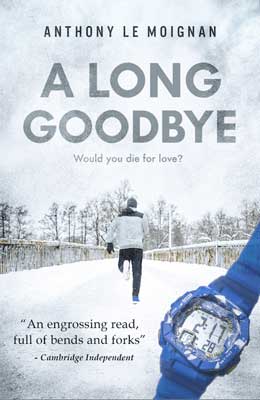 A Long Goodbye by Anthony Le Moignan
Imagine receiving a solicited book in the mail covered in custom stamps with a personalized note. Across the pond in the UK, Anthony and his publicist sent A Long Goodbye with dreams of receiving more international exposure.
With all of that pressure, I silently chanted: Please do not suck. Boy, was I in for a great surprise.
My British Nicholas Sparks
I joke that Le Moignan is my British Nicholas Sparks for his heart-wrenching love story that you crave and need, even if the ending makes you sob. Grab your Kleenex and squeeze your loved ones as Le Moignan takes you on a journey of faulty marriages, unconditional love, and one devastating disease: Alzheimer's.
Is it wrong that I pronounce his name like a juicy steak? I blame his equally delicious book…
An Alzheimer's Disease Romance But So Much More
The novel begins with Emma, who is in charge of Orchard Home Care, and career of caring which she lives for. Her marriage is falling apart over fertility issues, and she is in desperate need of saving.
Emma's life changes when 41-years-old Simon asks for a residency in her care center. Simon is rich, successful, and newly alone with the diagnosis of early-onset Alzheimer's. Of course, he's cute too.
Le Moignan examines Simon and Emma's indescribable bond as they struggle through issues involving debilitating disease, professionalism, and marriage vows. Did I mention that a not-so-ex-husband is welcomed into the picture?
Who Is A Long Goodbye For?
A contemporary romance, A Long Goodbye is perfect for Jojo Moyes and Nicholas Sparks' fans. Reminiscent of Tuesdays With Morrie, I am so glad that this UK title has made its way into the US.
One of the best tear-jerking indie books of 2018, don't skip A Long Goodbye. Read our complete book review of A Long Goodbye here. Amazon | Goodreads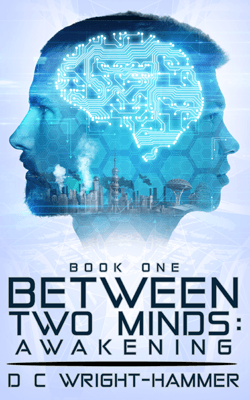 Between Two Minds: Awakening by D C Wright-Hammer
Better Than Avatar
Can I just begin by saying that this author hyphenates his last name with his wife's?! CAN WE GET A 'HELL YES' in the house. Tom, are you reading this?! Please, my feminist followers: buy his book for this reason alone. I mean, yes, it's a stellar sci-fi read, but equality here, folks. Equality and progression.
If you are looking for one of the most thrilling indie books of 2017, grab D C Wright-Hammer's Between Two Minds: Awakening.
Cough, Cough
Imagine that you are born paralyzed and will never be able to walk. What if new technology could change all of that? Would you risk your life and your soul to have your mind migrated into a functioning and obviously attractive body?
This is exactly the scenario that Ryan Carter finds himself in, and he dreams about nothing more than being able to walk and have an easier and more independent future.
Unfortunately, technology has its bugs and getting trapped between two minds is a confusing and deadly bind that Ryan must overcome. Wright-Hammer throws in a second protagonist, Charlie, whose body Ryan now occupies. Chaos breaks loose as Charlie and Ryan fight for control.
Who Will Appreciate This Sci-Fi, Pray-For-A-Movie Must-Read?
D C Wright-Hammer explores the philosophical and moral implications of body, soul, and mind swapping. Could this technology one day be a part of our future?
Between Two Minds: Awakening is the quintessential adventure story for modern science fiction lovers who are intrigued by futuristic worlds and social engineering. Picture Walter White meets high tech scientists.
I'd love a movie version too. P.S. My dad stole my copy–it's that good. F
Read our full review of Between Two Minds: Awakening. We also reviewed Between Two Minds: Revelation, the second in the series. Amazon | Goodreads
Artist, Soldier, Lover, Muse by Arthur D. Hittner
The Art Forger Meets Gatsby
If you loved The Art Forger: A Novel as much as I did, you will instantly fall for Hittner's fictional art history title, Artist, Soldier, Lover, Muse.
Based loosely on artist Harold J. Rabinovitz (1915-1944) as well as prominent baseball players, muralists, painters, and major historical events, readers time travel to the 1930s and '40s.
Imagine Starting Out As A Painter During The Depression
Henry Kapler attends Yale with secret passions and ideas. Instead of following the family's medical legacy, he becomes a talented young artist and pacifist. Henry paints with a life force that becomes his superpower.
Controversy and edge along with sharp objects follow his paintings from studio to gallery, which only helps Henry gain notoriety in the increasingly competitive and brutal art world.
There are lovers and their brawls as well as a clear picture of economic struggle during the Depression. Overcoming racism and war are barriers that Henry will either defeat or fall victim to.
For historical fiction and art fiction, Hittner's Artist, Soldier, Lover, Muse is one of the best indie books we've ever read. See our full review of Artist, Soldier, Lover, Muse here. Amazon | Goodreads
We also reviewed two more indie books by Hittner: The Caroline Paintings for February 2020s Currently Reading, and Four-Finger Singer & His Late Wife Kate.
You may also enjoy WW2 historical fiction indie title, My MacArthur.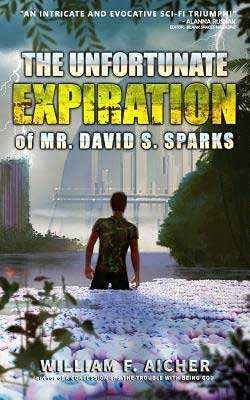 The Unfortunate Expiration of Mr. David S. Sparks by William F. Aicher
Are you a science fiction lover? In 2018, we loved indie book, The Unfortunate Expiration of Mr. David S. Sparks.
Speculative Sci-Fi At Its Finest: When The World Decides to Kill You
Imagine waking up to a killer serpent rubbing against your legs and a man from the Texas Chainsaw Massacre aimed and ready to redesign your body. This scenario greets David as he enters a strange land that seemingly wants all humans dead.
David does not get far as he dreams or possibly lives in a secondary 'normal' world with a family. These alternating plots with parallel mishaps confuse David about which world is real and who he is.
Calvin, a Preservationist, grabs David knowing that he is key to some future plot to save the world. Traitorous to Plasticity, a recreated glass bubble city full of depressed but healthier businessmen, Calvin has formed a group called the Cause.
The Cause wants to end Plasticity, their cruel experiments, and their disregard for a more soulful human life. With Mother Nature fighting back, David must figure out who he is and how to stay alive—the future depends on him.
Who Will Want To Reexamine The Way We Live?
If you are looking for science fiction that makes you think about current societal problems with a plot that leaves you guessing and continuously thinking, David's mind will hardwire you right into The Unfortunate Expiration of Mr. David S. Sparks.
The Unfortunate Expiration of Mr. David S. Sparks is reminiscent of M.T Anderson's, Feed, and Scott Westerfeld's, Uglies Series.
Find our full review of The Unfortunate Expiration of Mr. David S. Sparks here. Amazon | Goodreads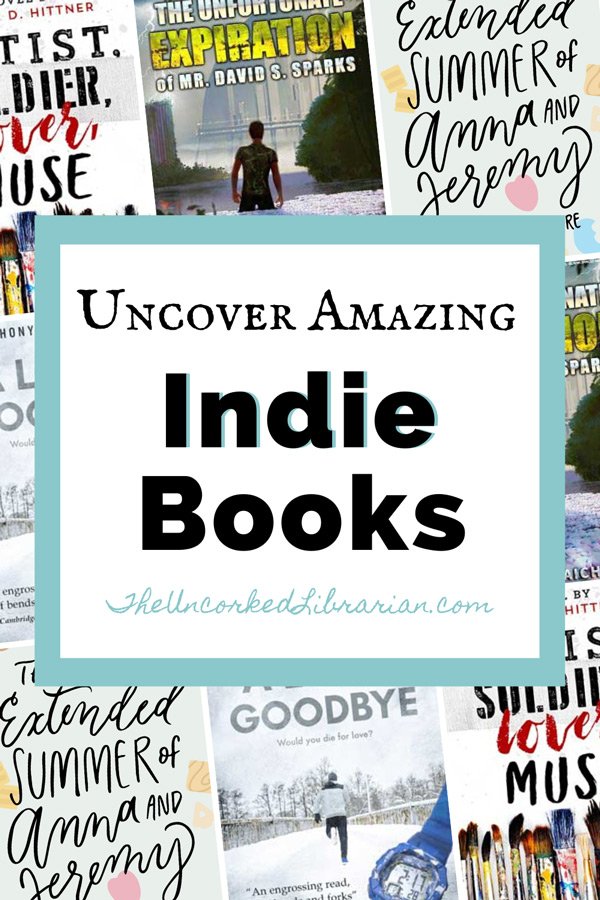 Don't Forget To Support Indie Books and Your Favorite Indie Authors
There is something for every type of reader within these brilliant indie books. Many of these titles are slightly cheaper to obtain, and digital copies are a steal at a mere few dollars–if not free.
Have access to thrilling stories while supporting smaller indie authors. It's a win-win!
What Are Your Favorite Indie Books?
What are some of the best indie books that you've read? Do you have a favorite indie press? Please let us know in the comments.
Are You An Indie Author Hoping To Get Featured On TUL?
Please refer to our Book Review Policy if you are an indie author looking to add one of your new or upcoming books to our lists. We no longer write single reviews for books but instead showcase them on book lists, which our readers love.
Book Lists You May Also Enjoy: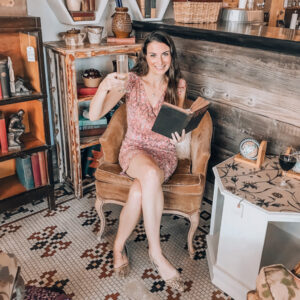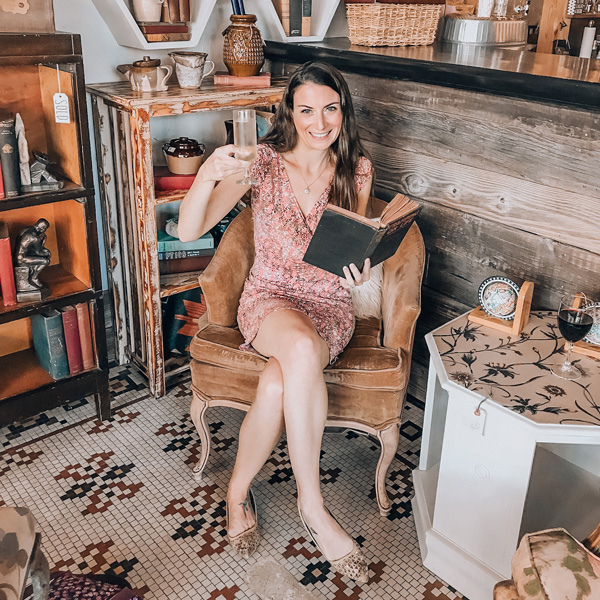 Christine (she/her) is the owner, lead editor, and tipsy book sommelier of The Uncorked Librarian LLC, an online literary publication showcasing books and movies to inspire travel and home to the famed Uncorked Reading Challenge.
With a BA in English & History from Smith College, an MLIS from USF-Tampa, and a U.S. Fulbright Fellowship in Christine's back pocket, there isn't a bookstore, library, or winery that can hide from her. Christine loves brewery yoga, adopting all of the kitties, and a glass of oaked Chardonnay. Charcuterie is her favorite food group.