6 Best February 2020 Book Releases
Uncover some of our most anticipated February 2020 book releases that will inspire travel and transport you to new places.
The February 2020 book releases on NetGalley, Amazon, and Goodreads look amazing.
As a newer feature to TUL, these are the upcoming February 2020 new books on NetGalley that we've read, are eyeing, or are titles that look downright devour-worthy for our readers.
We've read many in advance to let you know if we think they are worth the hype, and others will remain on our wish list.
Our 2020 reading challenge is keeping us pretty busy along with travel. Then, keep scrolling to see what other books we are currently reading this February.
So, what are the best upcoming February 2020 book releases? Let's get started!
Don't miss all of our most-anticipated 2020 book releases.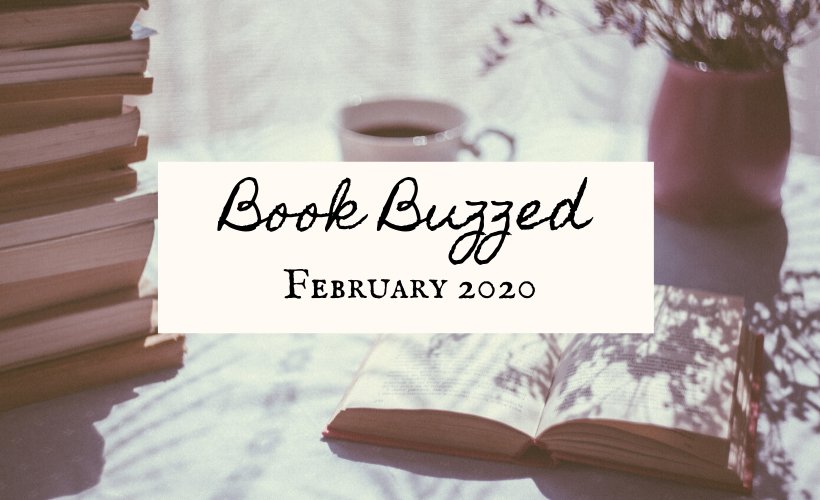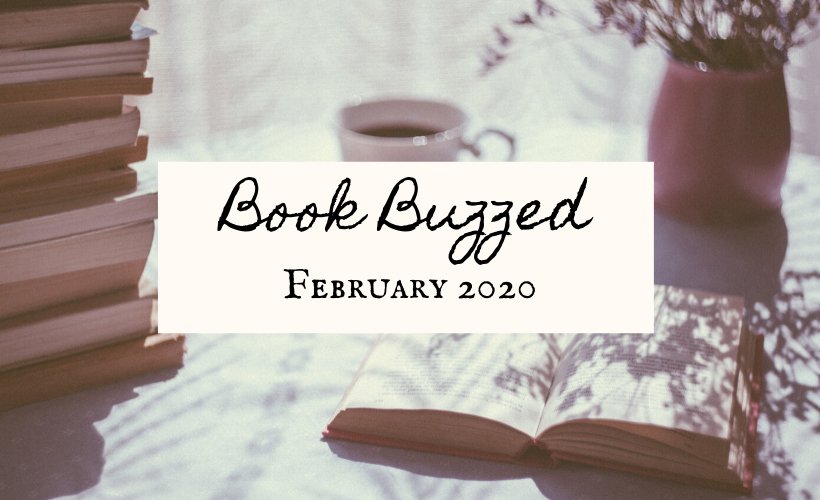 Grab your favorite February 2020 book releases here:
6 Best February 2022 Book Releases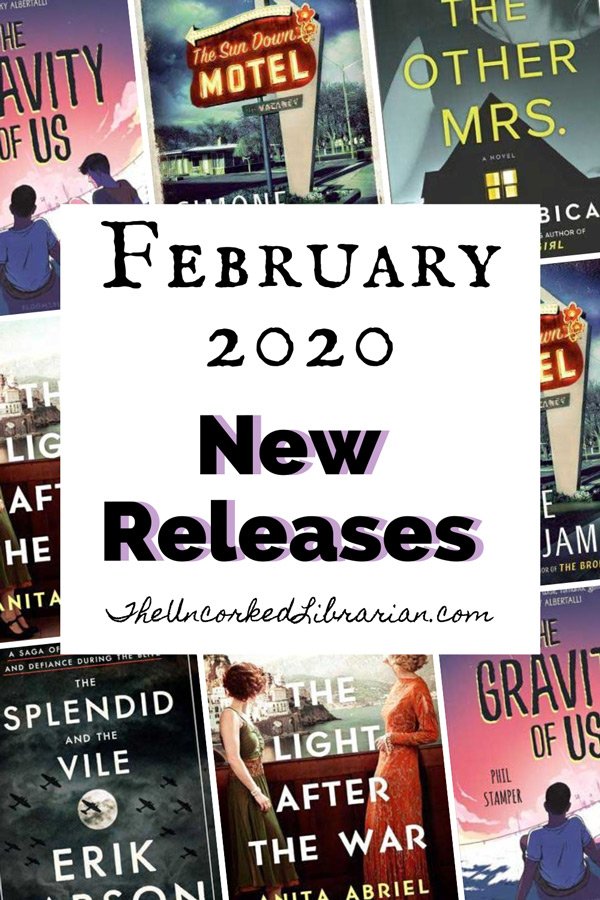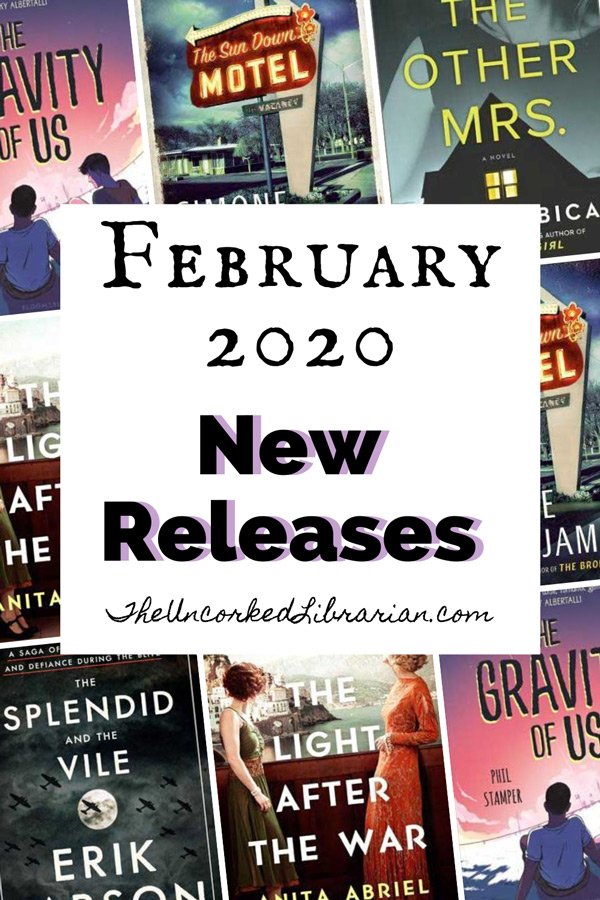 *All February 2020 book releases marked with an asterisk are upcoming releases and ARCs that we requested in exchange for a fair and honest review.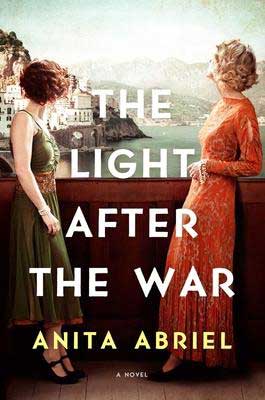 1. The Light After The War by Anita Abriel
February 4, 2020
WWII Historical Fiction
Inspired by a true story, The Light After The War is a February 2020 new release that we plan on reading for our September WWII reading challenge theme.
Two Jewish friends survive the Holocaust, escaping a train to Auschwitz and taking refuge on an Austrian farm.
They must start their lives anew on a journey that sends them around the world. Amazon | Goodreads
Explore the best WW2 books of all time here and our favorite WWII historical fiction novels.
Find even more Upcoming 2020 WW2 Book Releases here.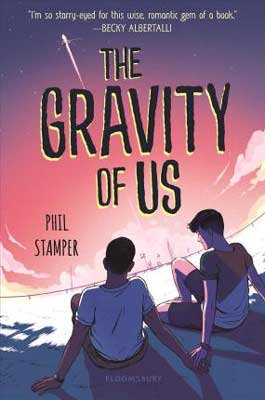 2. The Gravity Of Us by Phil Stamper
February 4, 2020*
LGBT YA Fiction
Start off your February 2020 book releases reading list with a sweet romance; you'll love YA LGBTQ+ new release, The Gravity Of Us.
On a dreary Asheville weekend, we needed this cuddly romance filled with NASA science, social media success, and teen love.
Cal dreams of becoming a world-renowned journalist with an upcoming BuzzFeed internship and a huge social media following. Cal's jam is live streaming meaningful stories with unique perspectives.
With plans thwarted as his parents move the family from Brooklyn to Houston to work on a NASA mission to Mars, Cal imagines his life suddenly falling apart.
Instead, Cal finds himself falling head over heels for an astronaut's son and with a new story to share with millions of young followers.
Cal takes on a sleazy reality show meant to help fund and spark interest in NASA's newest launch.
However, he believes there is another way to secure the program's future instead of manipulating viewers with endless tears and drama–let's call it integrity.
Can Cal save his dad's and NASA's future? What does his own future hold?
The Gravity Of Us is especially relevant for its take on mental health, social media's role in society, and the way in which we see and report the news.
Cal and Leon's romance is raw, sweet, and perfect in its imperfections. If the rest of 2020's YA books are nearly as good, we are in for a great year. Amazon | Goodreads
Read even more YA LGBTQ+ novels.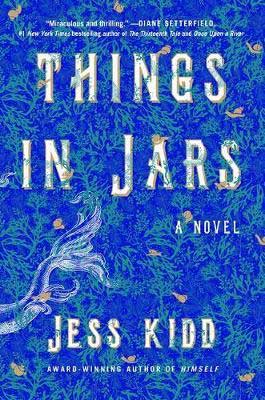 3. Things In Jars by Jess Kidd
February 10, 2020*
Literary Gothic and Historical Thriller | Mystery
TW: Animal Cruelty/Death
Mermaids and dancing tattoos? Yes, please.
Starring a female murder investigator and set on the streets of paranoid Victorian England, this unique 2020 February book release is both fantastical and a tad grotesque — but in a bizarrely good way.
Bridie Devine — who reminds me a lot of a red-headed Jessica Jones — must uncover who kidnapped Christabel Berwick, a girl with supernatural 'powers.'
If you like impish mermaids, this Gothic story is for you.
However, Things In Jars is less about Cristabel and more about a life of torment and perseverance.
Most appealing is the ghostly sidekick and haunting romance paired with a long string of mysterious but not quite random murders.
Kidd weaves characters and timelines together seamlessly.
With somewhat nightmarish surrealism, Things In Jars is incredibly vivid and dense in imagery and language, which is refreshing for an adult murder mystery/fantasy. P.S. This isn't a cozy mystery.
If you love books about Ireland and Irish mythology, this one is for you.
Find vile cadavers, love, SNAILS, and camaraderie in Things In Jars here: Amazon | Goodreads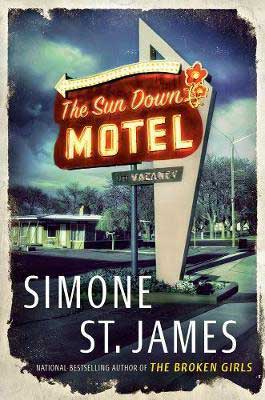 4. The Sun Down Motel by Simone St. James
February 18, 2020*
Paranormal Suspense & Thrilling Mystery
Back in 1982, Carly Kirk's Aunt Viv mysteriously disappeared from the Sun Down Motel in upstate New York.
With her mother's recent death and a love for true crime, Carly heads off to the little cursed town of Fell to investigate her aunt's disappearance from 30 years ago.
In a thrilling and chilling timeline that jumps back and forth between Carly's story in 2017 and her Aunt Viv's in 1982, meet the scary AF ghosts at the Sun Down Motel.
Smell the endless cigarette smoke, get locked in with the candy machine, and watch the drug deals and affairs go down while a young boy runs for the pool.
Will Carly uncover the mystery of her aunt's disappearance before getting caught up in a deadly tragedy of her own?
The Sun Down Motel is one of my favorite new February 2020 book releases, New York novels, and books that takes place at a hotel.
This is one that you will devour into the night…with all of the lights on and doors tightly shut.
We aer pretty sure The Sun Down Motel will be one of the top books of 2020.
If you like the My Favorite Murder podcast, the Ted Bundy Netflix series, or Stay Sexy and Don't Get Murdered book (mentioned below), you'll love The Sun Down Motel. Amazon | Goodreads | Book Information→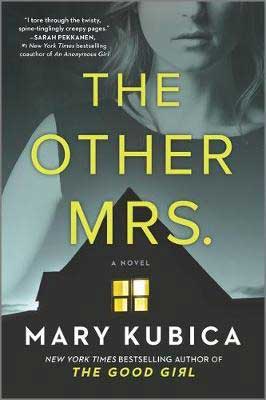 5. The Other Mrs. by Mary Kubica
February 18, 2020
Psychological Thriller
We've seen The Other Mrs. sitting in some book blogger's DNF piles, but we arer still eyeing this one.
Sadie and Will have just moved from Chicago to small-town Maine. Soon after, Morgan Baines is found dead in her coastal home, putting everyone on edge.
With Kubica's usual twist and turns, find a novel full of lies and family secrets. Amazon | Goodreads
Read around the U.S. with these books.
Take The Uncorked Reading Challenge!
Travel around the world with our Uncorked Reading Challenge. Never be late to the party with unique new book releases. Get the latest movie and book lists straight to your inbox.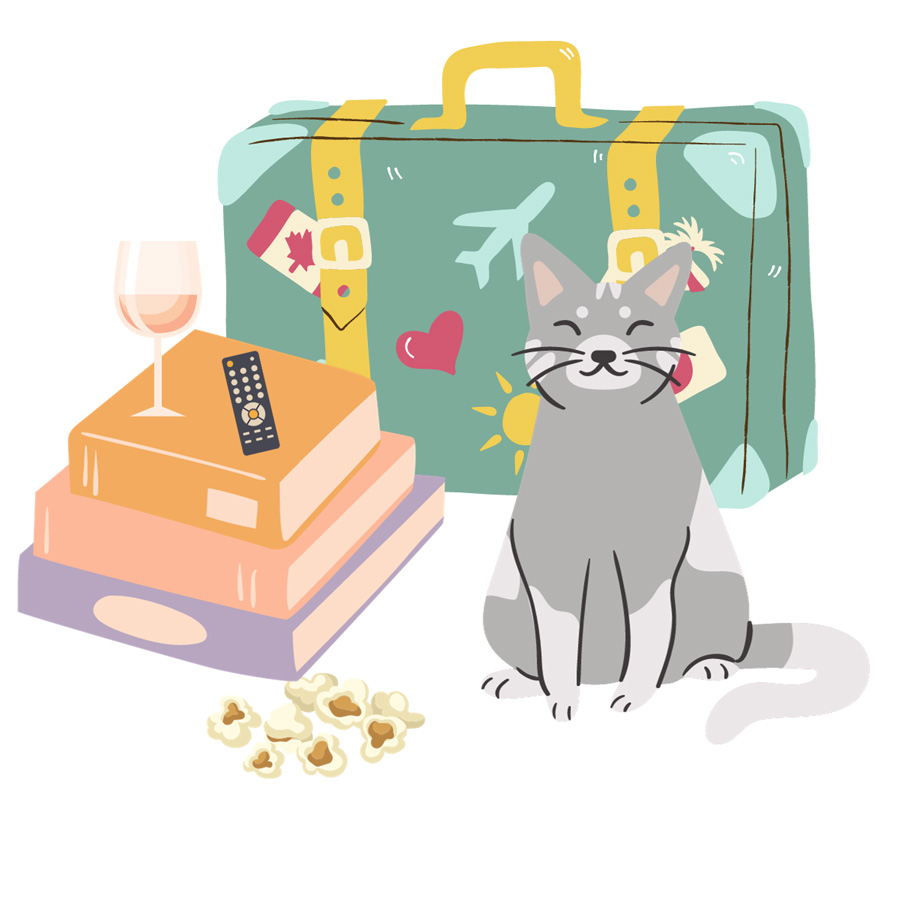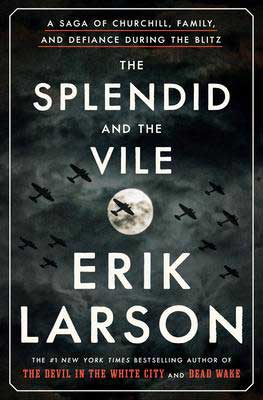 6. The Splendid And The Vile by Erik Larson
February 25, 2020
WWII Biography and Historical Nonfiction
Erik Larson brings Winston Churchill's courage, determination, and British leadership to life during WWII.
Pulling from diaries and once-secret government documents, readers not only see Churchill as a political figure but also as a family man. Amazon | Goodreads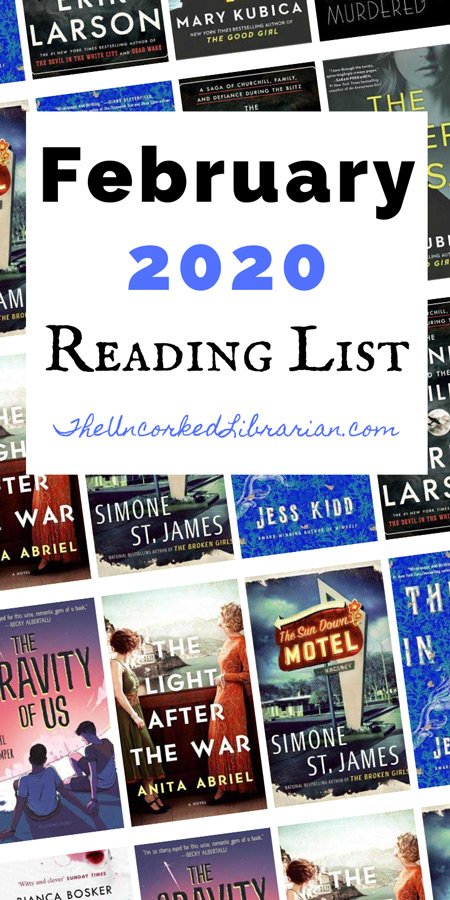 Recent Reading List/Mini-Reviews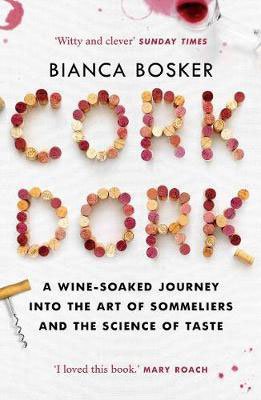 Cork Dork by Bianca Bosker
March 2017
Nonfiction Wine Books
We read Cork Dork as part of January's Uncorked 2020 Reading Challenge's theme: books that change your perspective.
Bosker is downright hilarious and taught us just how much training goes into becoming a sommelier.
Readers gain a better appreciation and understanding of wine; yet, Bosker also addresses the skepticism and elitism behind the industry. Is wine tasting sometimes just BS?
If you want to learn about the underground world of sommeliers and the wine and food service industry, Cork Dork is for you.
In Cork Dork, Bosker mentions the podcast, I'll Drink To That. If you are interested in wine history, check it out.
Although some of the wine talk is a bit over our head, we find the precision fascinating. The last episode we listened to talked about WWII and winemaking. Amazon | Goodreads
Read even more books about wine.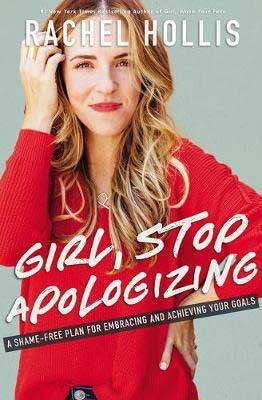 Girl, Stop Apologizing by Rachel Hollis
March 2019
Self-Help, Motivation Nonfiction
It's no secret that as part of the Uncorked 2020 Annual Reading Challenge, we read and then slammed down my opinions for Girl, Stop Apologizing.
The verdict: we didn't understand the hype surrounding Hollis' two new books, and we probably won't be reading another by her.
Hollis seemed to talk at the reader versus motivate, and we didn't find her inspiration original, mind-blowing, or unique.
We also found Hollis a tad condescending, overly prideful in her stories, and unconsciously spoiled/privileged. We rolled our eyes more than a few times.
However, we know that Hollis has also changed women's lives for the better.
Our more positive takeaways include immediately responding to emails if you open them, only saying yes if it's a 'hell yes,' and making time; we will always never find the time, otherwise.
Hollis also recommends letting go of toxic people, even if they are blood-related, or fixing that sh*t ASAP.
Along with working out and drinking water, we can get on board with some of her self-help actions. Amazon | Goodreads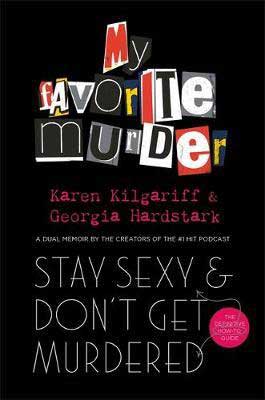 Stay Sexy And Don't Get Murdered by Karen Kilgariff and Georgia Hardstark
May 2019
Memoir, Self-Help & Motivational Nonfiction
If you follow TUL on Facebook, you may have seen the Read This, Not That graphic.
For readers in a time crunch, if you have to choose between Girl Stop Apologizing or Stay Sexy And Don't Get Murdered, we'd pick Stay Sexy.
With their true crime and hit podcast, My Favorite Murder, Kilgariff and Hardstark tell us all how not to victim blame, still stay safe, and be ourselves.
Additionally, if you want a blast into your 80s childhood past like us, follow along with the authors as they come of age, ride Vespas, overcome obstacles including sex and drugs, and ultimately become the sensations that they are today.
Hilarious and witty–and full of curse words–you'll learn how to hopefully be a better, more confident person while maybe even deciding you like true crime. Amazon | Goodreads | Book Information→
My friend Sheree over at KUWTP fully reviewed Stay Sexy & Don't Get Murdered here.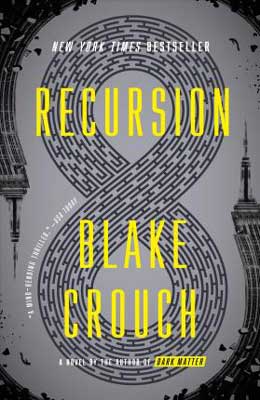 Recursion by Blake Crouch
June 2019
Time Travel Science Fiction & Suspense/Thriller
TW: Suicide
A 2019 Goodreads Choice award-winner for Science Fiction, Recursion introduces time traveling via memories.
Detective Barry Sutton will never forgive himself for the day his daughter died. Even though his marriage falls apart and he falls into a depression, his current life isn't so bad.
But what if he could go back and change that timeline?
When Barry is captured and forced into a sick memory experiment — one that started with good intentions to cure Alzheimer's Disease — he finds himself in a loop of even more troublesome timelines.
Pairing up with the scientist who accidentally started it all, can they stop the corrupt time loop and survive? Or, will they be trapped forever?
You'll love this sci-fi thriller, especially if time travel books are your jam.
We read Recursion in two days flat. Thought-provoking yet dangerous, we highly recommend Recursion. Amazon | Goodreads
Grab your favorite February 2020 book releases here:
What February 2020 book releases are you looking forward to?
We hope this brand new feature on TUL with upcoming book releases and mini-book reviews better prepares you for a month of fabulous reading and introduces you to new books.
Which of these February new 2020 books are you most looking forward to? Have you happened to snag an early copy of any of them?
What do you think? What other upcoming books are you eyeing?

See you in March for another round of new releases. Don't forget to sign up for our newsletter so you never miss a post.
Upcoming Book Releases Posts That You May Also Love:
January 2020 Book Releases here.
Grab our March 2020 Book Releases here.
See which April 2020 Book Releases we've already read.
Discover our most anticipated 2020 WW2 books.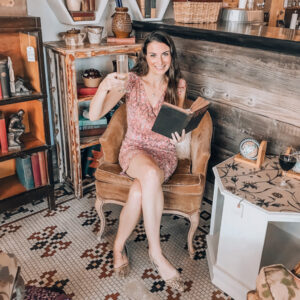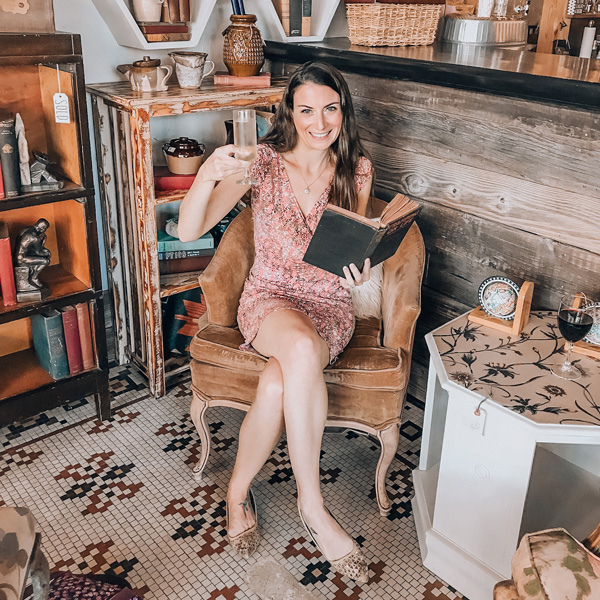 Christine (she/her) is the owner, lead editor, and tipsy book sommelier of The Uncorked Librarian LLC, an online literary publication showcasing books and movies to inspire travel and home to the famed Uncorked Reading Challenge.
With a BA in English & History from Smith College, an MLIS from USF-Tampa, and a U.S. Fulbright Fellowship in Christine's back pocket, there isn't a bookstore, library, or winery that can hide from her. Christine loves brewery yoga, adopting all of the kitties, and a glass of oaked Chardonnay. Charcuterie is her favorite food group.