Uncorked February 2020 Book Discussion
Welcome to the Uncorked 2020 Reading Challenge–anyone can join in at any time. Discover book lists and books to read for our upcoming February 2020 book discussion: Books Set Iceland.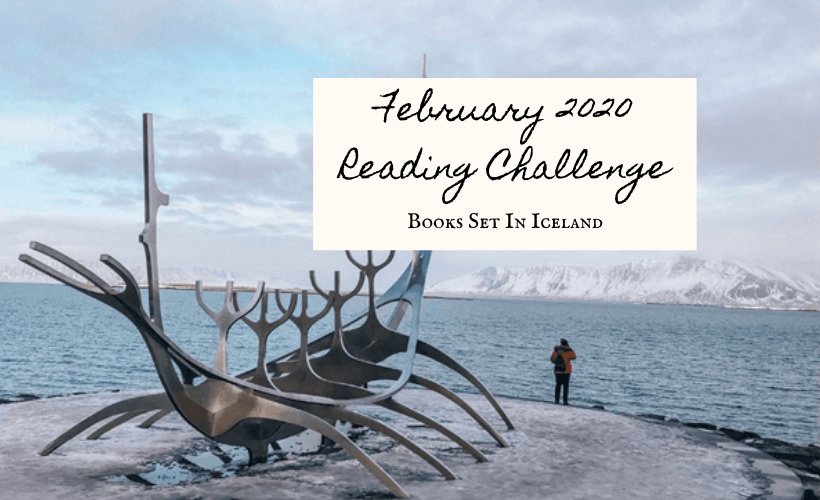 Can you believe that we are already into the new year? How is your January 2020 reading challenge going? I have been reading way more nonfiction than I normally do.
P.S. I had no idea how many people would share my enthusiasm for our first annual Uncorked 2020 Reading Challenge. I hope that you are having as much fun as I am.
Thank you so much for participating and sharing. If you are new, welcome! Also, please don't let this early February post rush you; I just want to give everyone enough time to gather their books in case you like to plan ahead.
For our February 2020 book discussion and theme, we are talking about books set in Iceland. Last year around this time, my husband and I headed to the land of fire and ice for the very first time.
I NEVER pick a favorite country, ever, but truth be told, Iceland is a serious contender. I fell in love, instantly. I'll tell you why in this post.
Warning: This post is long. My bad…I just love Iceland.
For the February 2020 book discussion and theme, below you will find:
Iceland reading lists, book reviews, and my monthly picks
A reminder how the 2020 Reading Challenge works
Iceland travel posts and stories from TUL
A community idea to host our own book exchange for December 2020!!!
Our book discussion questions for the month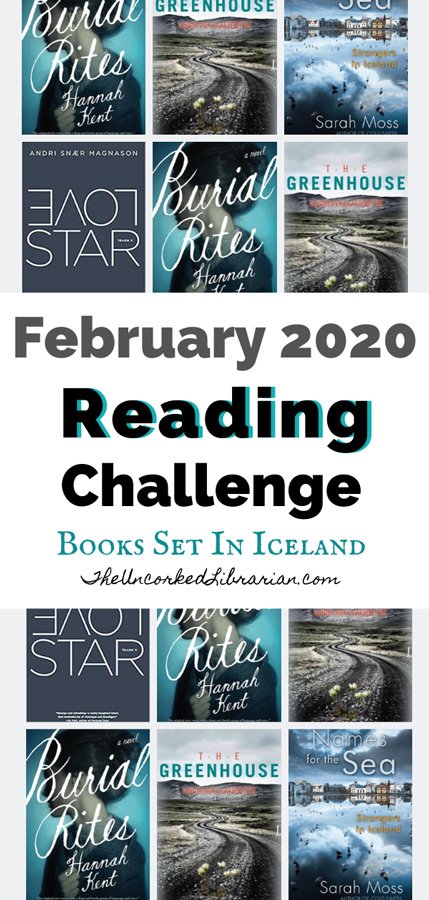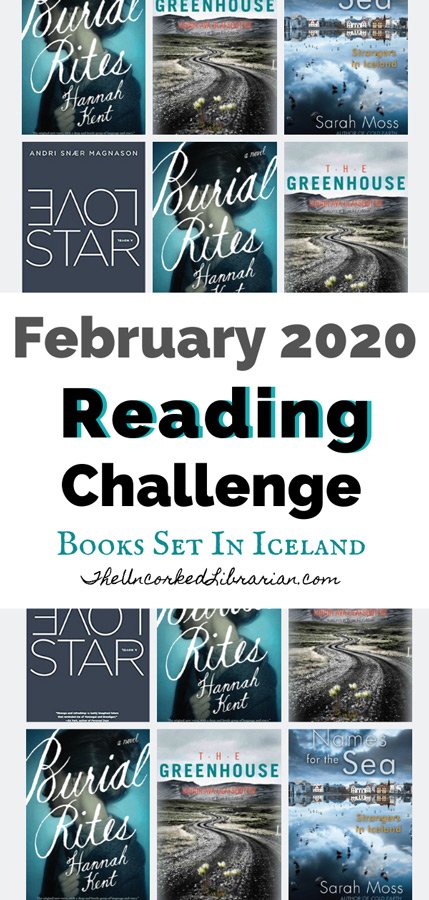 A Quick Reminder Of How This Reading Challenge Works
You can find the complete 2020 Reading Challenge here. This is a chill AF reading challenge with monthly themes and book suggestions per category. Similar to The Uncorked Librarian (TUL), book lists focus on books, booze, and travel.
You can read as much or as little as you like (and whatever you like).
In addition, you can participate without ever signing-up or chipping in. OR, you can go ballz to the wallz by following along in our newsletter, through social media posts, and by commenting at the end of this post.
Also, don't forget to use the hashtag #UncorkedReading2020 so that we can find and share your progress. And yup, if you follow me on Twitter, you know I totally used the wrong hashtag this week. Would you expect anything less from me?!
Don't Forget To Share Your February 2020 Books & Thoughts In The Comments Below
The comment section below is our mini-book club and book discussion for February 2020's theme. Please let us know what you are reading and your opinions in the comments. You may engage with other commenters [in a respectful way] and just have fun.

For our newsletters, I may pull some of your suggestions to share with others.
---
If you would like to receive challenge updates and even more book suggestions not listed below, please sign-up for our mailing list. This is not required, though.

I typically send out two emails a month around the 1st and 15th.
Take The Uncorked Reading Challenge!
Travel around the world with our Uncorked Reading Challenge. Never be late to the party with unique new book releases. Get the latest movie and book lists straight to your inbox.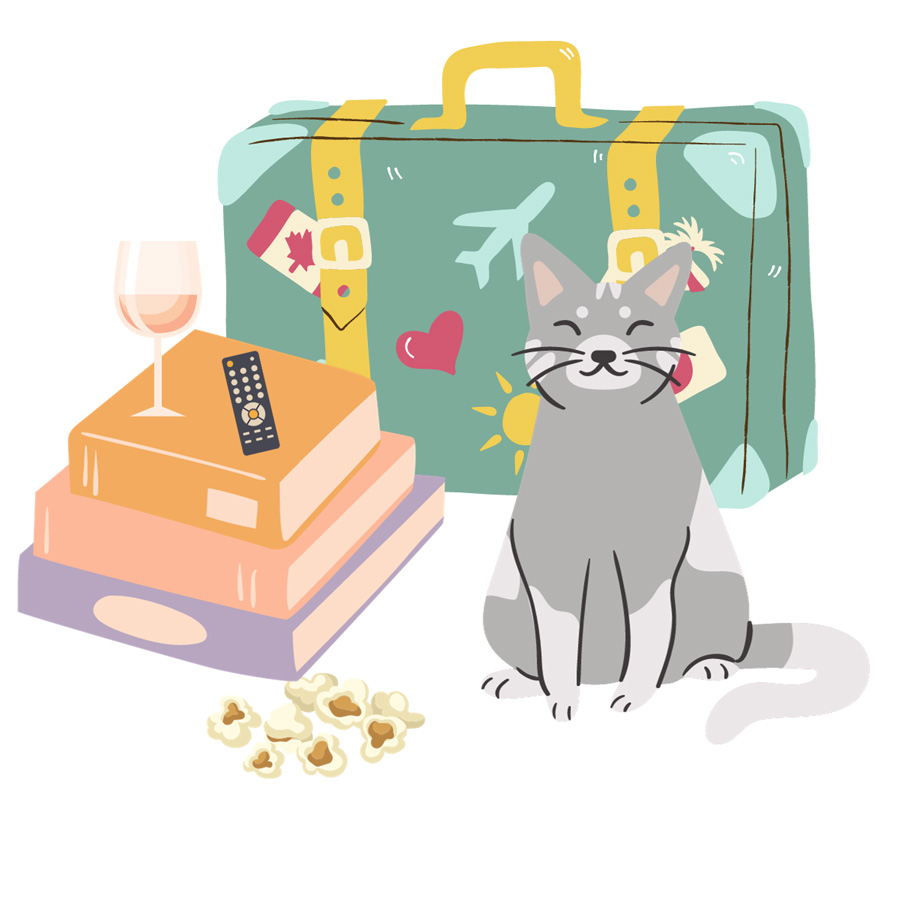 ---
February 2020's Book Discussion Theme
Book(s) Set In Iceland
January's 2020 book discussion focused on life-changing books that make us think more deeply about the world or outside of the box. I loved seeing what everyone decided to read: books about clean eating, bestselling organizational self-help titles, historical fiction set during WWII, and tons of nonfiction.
I read about wine. More importantly, I also learned that Rachel Hollis is not for me.
This February 2020, we are reading Icelandic novels. You might uncover an Icelandic book translated into English or learn about Iceland's history.
No matter what you read, I hope you are transported to a different place and time.
What are some book ideas? Let's get started!
February 2020 Book Suggestions
Book Lists To Get You Started
Dagney from Cultura Obscura and I worked together to compile 17 diverse and beautiful books set in Iceland. You will also find a little more about Iceland's books and booze history here.
This Icelandic reading list has something for everyone including historical fiction, magical realism, expat memoirs, and creepy science fiction paired with romance. A few titles that I especially love: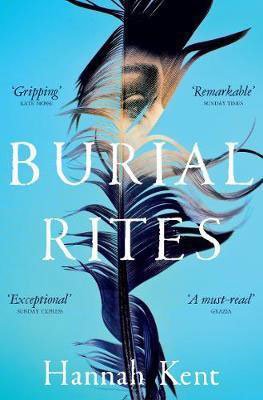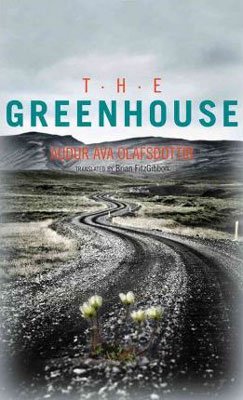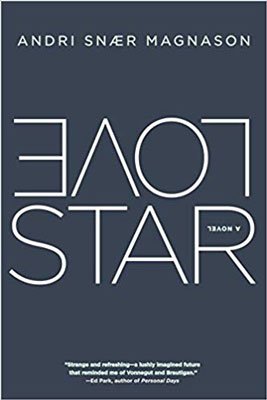 Burial Rites by Hannah Kent – Based on a true story, read about the last person executed in Iceland. Accused of murder, Kent attempts to portray and humanize Agnes Magnúsdóttir in a fresh light–a misunderstood woman about to die.

The Greenhouse by Audur Ava Olafsdottir – If you are looking for a slow pace and poetic read about finding yourself, you'll enjoy Lobbi's self-discovery journey with the help of a drunk monk.

LoveStar by Andri Snaer Magnason – Imagine that there is a formula to pair you with the love of your life similar to a scene from Netflix's new series, Living With Yourself. Unfortunately, you already found that person but science doesn't agree. Watch free will fall apart and bodies disintegrate into space when they get too old. Yea…
There are also multiple books on this book list from Sjón and Halldór Laxness, famous Icelandic authors known for their invaluable and well-written Icelandic literature. Halldór Laxness received a Nobel Peace Prize in 1955–we aren't messing around.
Icelandic Book Reviews
A few books that TUL examined more in-depth include:
Woman At 1000 Degrees – TW: Rape, Death, Brutality, Abuse…it's a lot. Newer (2018) historical Icelandic fiction, find the most unlikeable character that, at the same time, builds empathy and understanding. The protagonist, Herra, is based loosely on the first Prime Minister of Iceland's granddaughter. As she prepares for her cremation (hence the book title), you hear a unique and rare story about one Icelandic family siding with Hitler during WWII.

You can listen to more about Woman at 1000 Degrees in my podcast interview with Sarah's Bookshelves. We discuss favorite travel books and literary tourism, too.

Names for the Sea: Strangers in Iceland by Sarah Moss – Moss is an expat working and living in Iceland. Readers get a feel for Icelandic history and culture as well as what it's like to move abroad with your family. Those mountains seep off of the pages. Poignant and honest, Names for the Sea is perfect for nonfiction lovers who have or want to live abroad.
Iceland Books I Am Eyeing For February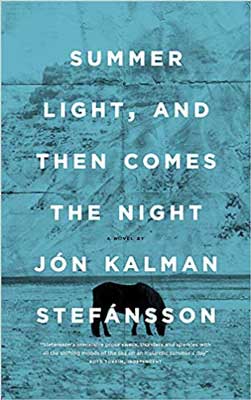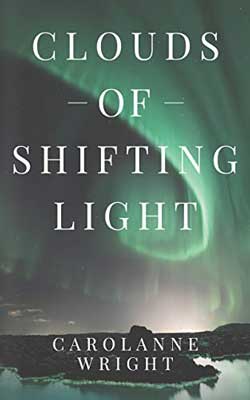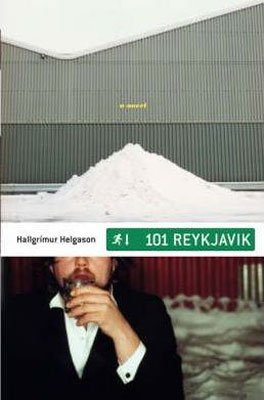 Some Icelandic literature is a tad harder to obtain from US libraries–sigh–but there are two newer Icelandic books that I am eyeing for this reading challenge:
Summer Light, and Then Comes the Night by Jón Kalman Stefánsson – Set to publish Feb. 20th, 2020, I'm not sure if I'll get this one in time. However, I am pretty mesmerized by the publisher summary:
"Sometimes a distance from the noise of the world opens our hearts, our senses, our dreams. An intensity of feelings erupts from the life of a village of four hundred souls in the Icelandic countryside, where the infinite light of summer makes its inhabitants want to explore, and the eternal night of winter lights up the magic of the stars. It becomes a microcosm of the eternal conflict between human desire and destiny, between the limits of reality and the wings of the imagination."

See all of the details on Amazon.
Clouds Of Shifting Light by Carolanne Wright – Published December 2019, watch as Wright finds her way back from a crippling and reoccurring depression. Although traveling all over the world, Elizabeth Gilbert-style, she lands in Iceland, alone. I'm eyeing the affordable ebook on Amazon.
101 Reykjavik – Since Dagney wrote about this Icelandic novel for TUL, I am dying to read it. A dark comedy, Hlynur never leaves his room, watches porn all day, and finds himself falling in love with his mom's girlfriend. My library doesn't have this one either but Amazon does.
Icelandic Travel
Although the February 2020 book discussion focuses on Icelandic novels, if you are heading to Iceland, I wanted to quickly share a few of my favorite Icelandic places and stories. Plus, some of these posts are all about BOOKS.
Why did I love Iceland so much? Let me know in the comments if you have been to Iceland or would like to go. What did you enjoy?
Icelandic Book Flood Tradition
We've all seen the memes. Iceland's Christmas tradition involves giving books as gifts. The Book Flood–or Jolabokaflod–happens Christmas week, produces its own fall book catalog, and focuses on great literature, new releases, and reading.
More to come below because I'd love to host an equally cool book-giving experience on The Uncorked Librarian.
Legendary Waterfalls
We road tripped around Iceland in February, which was a little wild. We definitely got stuck in a whiteout. One second the gorgeous Icelandic pony was there, and the next, he wasn't.
However, when the sun came out, rainbows and endless waterfalls beckoned to us. We followed southern Ring Road and the Golden Circle, learning about the myths behind the Icelandic waterfalls.
Black Sand Beaches, Seals Playing Among The Glaciers, And The Northern Lights
We built a 7-day bucket list Iceland itinerary to see unknown and new parts of Mother Nature. I had no idea that mountains could glimmer and turn a deep navy blue at sunset or that the sun rises at 10:30 AM during an Icelandic winter.
We watched seals play among the glaciers. Glaciers are white with blue caps!? Sneaker waves and black sand are for real?!
Guys, this sounds cheesy AF, but I freaking cried over those damn Northern Lights. I had never seen them before and with the cloud coverage, it looked iffy all week. Picture the Cliffs of Moher and that ominous rolling fog… I loved that people stampeded out of the hotel in their PJs in freezing temps to see them.
We drove our rental car to a church hill to take pictures of the Northern Lights, shooting through open windows. It was far too cold and windy to get out of the car. The next day, we realized that our car dash was filled to the brim with jiggling lava rocks. Drunk on Lights, we couldn't stop laughing.
The Blue Lagoon & My Favorite: Booze
Although we debated going to the ever touristy Blue Lagoon, we figured that you have to see it at least once. After getting off of a red-eye, we opened the joint at 8 AM (still pitch-black outside and 17F). My hair froze along with my canvas sandals. We just loved it.
Not to mention trying all of the different types of fiery Icelandic drinks to warm us up after a day of glacier and geyser-spying.
You get the idea…but back to traveling through books!
Should We Host Our Own Book-Giving Tradition?
Which brings me to TUL's next big adventure for Reading Challengers: Should we learn from Iceland's celebration of books and partake in a book giving tradition of our own within The Uncorked Librarian!?
First, let me just preface this by saying that I am not about cultural appropriation. I am about cultural exchanges, learning, inspiration, and experiences.
I'd love for everyone to learn more about Iceland's traditions and host our own book exchange in December to honor books and reading.
What do you think? Would you like to participate?
I'm in the initial planning stages, but the idea would be a simple book exchange (whether it be used, new, ebook, or a physical copy). Each participant would be paired with someone, and you'd gift them your favorite book from the year.
I can also anticipate some issues here with logistics, privacy, access, and fairness, which is why I'd love your input. How can we successfully run this bad boy?
My first question, though, is are you interested in a very low-key, fun (one book total) exchange? Let me know below or drop me a message.
February 2020 Book Discussion Questions
Holy F*, this post is getting a little lengthy. Sorry about that. I hope you are still with me. Also, WHY CAN I NOT SPELL FEBRUARY CORRECTLY?
I'd love to know what book(s) you are thinking about reading for February 2020's Book Challenge theme.
After you have completed your reading or even in the beginning or middle of it, please tell us what you are up to in the comments below.
A few questions that you may consider for the comment section:
What Iceland book(s) did you read?
Did you love or not love your Iceland book(s) and why?
What other countries would you like to read about?
Did you learn something new? Do tell!
Tell us about your Icelandic travels or your Iceland bucket list.

Of course, you can write about whatever you want in the comments, too. Continue January's book discussion if you need to get some things off your chest. Like how Rachel Hollis getting fake boobs or crying over her one week late "NY Times bestselling title" didn't inspire you…Cough, cough…
Don't forget to check your inbox for even more great book suggestions and use the hashtag #UncorkedReading2020. Happy Reading!
Where You Can Head Next
April 2020's Indie Novels Book Discussion
March 2020's Mulan Book Discussion
January 2020's Books That Make You Think Discussion
Current February 2020 Reads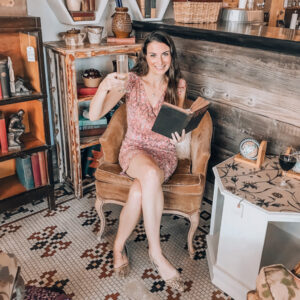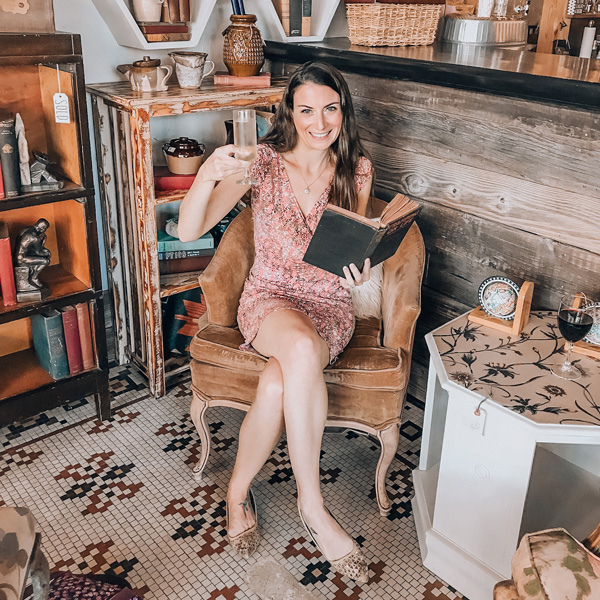 Christine (she/her) is the owner, lead editor, and tipsy book sommelier of The Uncorked Librarian LLC, an online literary publication showcasing books and movies to inspire travel and home to the famed Uncorked Reading Challenge.
With a BA in English & History from Smith College, an MLIS from USF-Tampa, and a U.S. Fulbright Fellowship in Christine's back pocket, there isn't a bookstore, library, or winery that can hide from her. Christine loves brewery yoga, adopting all of the kitties, and a glass of oaked Chardonnay. Charcuterie is her favorite food group.