12 New December 2020 Book Releases To Make This Year Better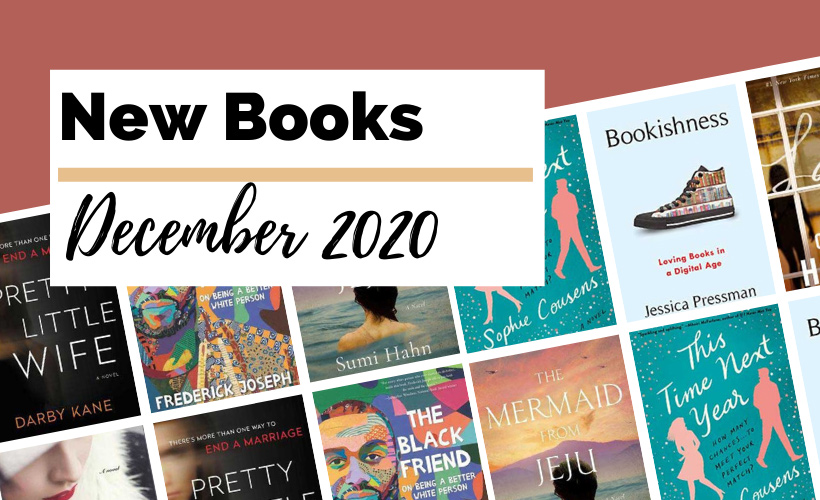 I'm not going to lie, there are very few books releasing this December 2020 that I am excited for. Winter 2021 is where it's at right now.
However, I read three December 2020 book releases that I enjoyed, including a nonfiction book about racism, an entrepreneurial enemies-to-lovers romance, and a murder mystery thriller — all of which are worth a read.
I'll also share the most-anticipated December new books in historical fiction, thrillers, and romance set around the globe. Let's get started!
P.S. How can you grab some of the best books of December 2020 for free or discounted?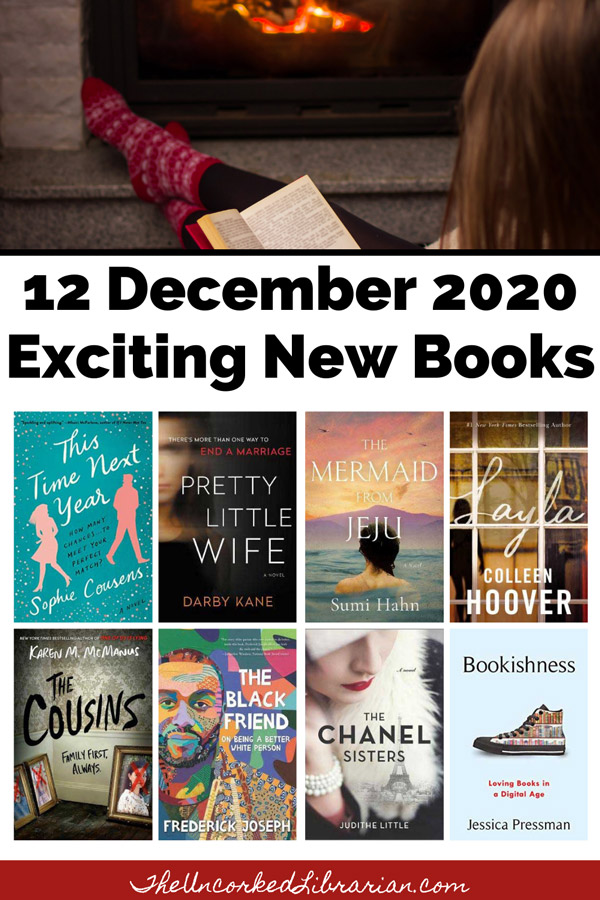 December 2020 Book Releases We've Read
*Books marked with an asterisk are upcoming December 2020 book releases and ARCs that we requested in exchange for a fair and honest review or were freely gifted/offered by the author or publisher. Please know that dates of publication are subject to change.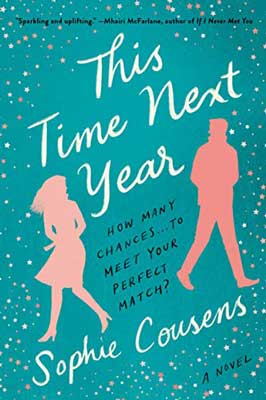 Rom-Com | Book Set In England
December 1, 2020*
If you enjoy the enemies-to-lovers trope — just in time for the holidays — don't miss This Time Next Year by Sophie Cousens. Perfect for New Years and a November Book Of The Month selection, Minnie Cooper and Quinn Hamilton's romance is both endearing and genuine.
Minnie believes she has been cursed since birth when her mom and Quinn's mom give birth to them minutes apart. Quinn's mother steals her would-be name, and their lives spiral in two very different directions — financially and family-wise. When Minnie and Quinn meet at an NYE party, a spark ignites between them, but neither is sure they can overcome their own baggage to make it work.
Overall, This Time Next Year is a warm and fuzzy rom-com perfect for the season. I have mixed feelings about the abundance of coincidences that make the story feel obnoxiously contrived and Christmas-presenty wrapped. I did appreciate the relevance and heart of Minnie's entrepreneurship. I adore Minnie's community. Amazon | Goodreads
---
---
Nonfiction Book About Racism & How To Be An Antiracist
December 1, 2020*
If you are looking for a "truth bomb" nonfiction book for our January 2021 reading challenge, The Black Friend by Frederick Joseph is one of the December 2020 book releases you don't want to miss.
Joseph and prominent members of the Black community — including Angie Thomas — discuss racism and how to be a better white person. What makes The Black Friend such a strong Antiracism 101 book is how Joseph uses his own personal stories to discuss everyday microaggressions to say, yup, that was racist as hell, and here's how to fix it.
If you've read Kendi's How To Be An Antiracist, this part memoir, part guide exemplifies racist policies and white supremacy in a less academic manner — that might also be more relatable and easily digested by teenage readers. I've seen The Black Friend advertised as YA; however, it truly is for both adults and teens looking to put in the antiracist work. Amazon | Goodreads
---
Take The Uncorked Reading Challenge!
Travel around the world with our Uncorked Reading Challenge. Never be late to the party with unique new book releases. Get the latest movie and book lists straight to your inbox.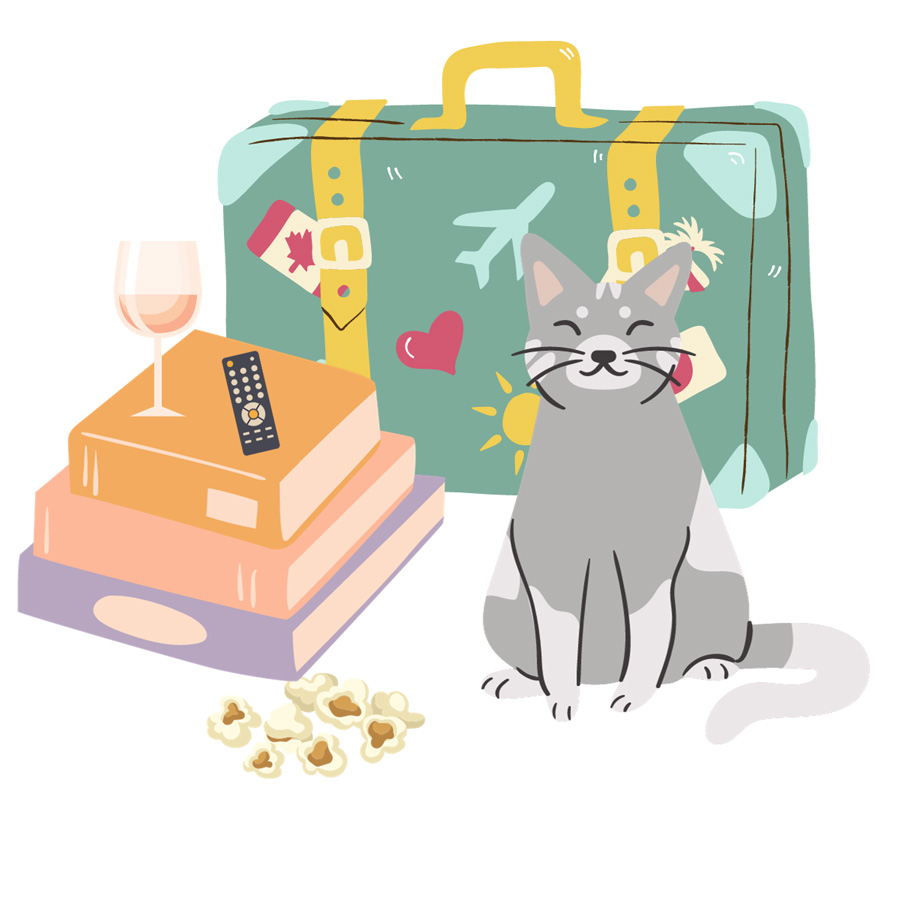 ---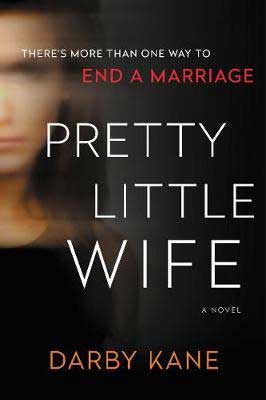 Book Set In Ithaca, New York | Murder Mystery | Thriller
December 29, 2020*
OK; maybe don't read Pretty Little Wife right before bed… For December 2020 book releases, this one is a fast-paced, creepy AF thriller that didn't give me the most pleasant dreams at night. If you love true crime podcasts, eerie feminist revenge, and dysfunctional families, I think you'll fly through Pretty Little Wife.
Set in Ithaca, New York, it's pretty clear that cold and quiet Lila Ridgefield offed her scumbag husband — but the police cannot prove it. Both Lila and Aaron grew up surrounded by trauma and tragedy. Unfortunately for Lila, her scheme doesn't go quite as planned, and her supposedly dead husband is missing. Where the hell is he? Is he alive? Is he coming for her?
While you are waiting for Aaron to pop up in the shadows, the story grows darker. Something more sinister is in the backdrop as police have also been searching for missing college students. I'm still shivering. Lila is the perfect but troubled vigilante hero — and with the goal to emphasize survivors versus predatory men, you'll find more in this thriller than you expected. Amazon | Goodreads
---
Worried you missed reading the most talked-about books in 2020? Check out the Best Books Of 2020 here.
---
Historical Fiction December 2020 Book Releases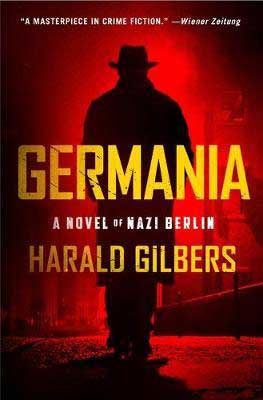 World War 2 Historical Fiction Set In Berlin
December 1, 2020
It's 1944 in Berlin, Germany, and a Nazi serial killer is on the loose. The Gestapo forces Jewish detective Richard Oppenheimer to take up the case. Not only must Oppenheimer catch the killer, but he is also trying to survive. Amazon | Goodreads
---
---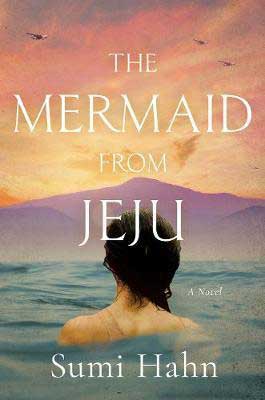 Post WW2 Historical Fiction & Coming Of Age | Book Set In Korea
December 8, 2020
One of the new December books that TUL is most anticipating includes Hahn's post-WW2 novel, The Mermaid From Jeju. While Junja takes a family trip to the mountains, she falls in love. On her return, she watches as her mother drowns beneath the sea — on a dive meant for the skilled Junja. Navigating loss and grief along with the effects of WW2, can love and resilience save Junja? Amazon | Goodreads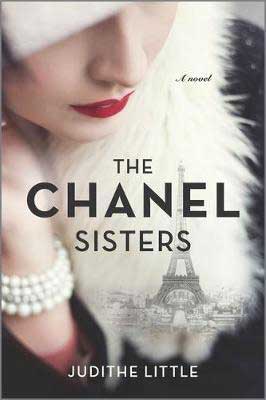 Historical Fiction | WW1 Historical Fiction Set In Paris
December 29, 2020
If you are looking for women's historical fiction releasing this December, The Chanel Sisters by Judithe Little sounds both engrossing and inspiring.
Antoinette and Gabrielle "Coco" Chanel fantasize about a different and bright future than what is expected of them. Although their upbringing is designed to make them the perfect wives, they set out with eyes on Paris's glamour and fashion. When WW1 strikes, though, they must learn to survive and build a future, breaking out of poverty and possibly away from each other. Amazon | Goodreads
More Diverse Historical Fiction & Fantasy Releasing This December
A Curse Of Roses by Diana Pinguicha – December 1, 2020 – LGBTQ+ YA historical fantasy & romance based on a Portuguese legend, Princess Yzabel is on a mission to flip her magic to turn flowers into food before her people starve. She falls for her enchantress, which is treason against her country.
Thrilling December 2020 Book Releases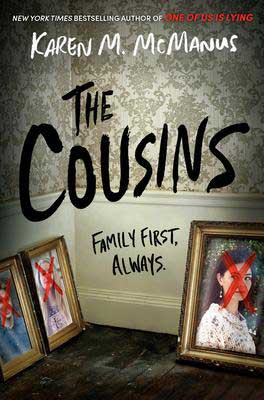 YA Thriller & Suspense
December 1, 2020
For thrilling YA December 2020 book releases, a rich grandmother invites three cousins out for the summer to help at her resort. The cousins have never met their grandmother, and their parents are dictating that they go. When they arrive on the island, the cousins realize that their family is full of secrets. I haven't read The Cousins yet, but I'm hoping it's like Pretty Little Liars. Amazon | Goodreads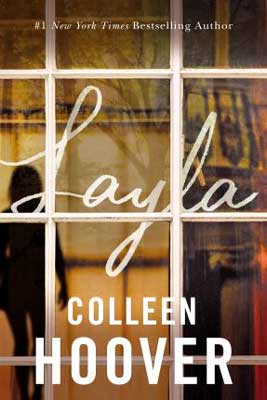 Paranormal Thriller
December 8, 2020
Everyone has been raving about Hoover's newest December book release, Layla, and apparently, it's not like her other novels — this one has a spooky and paranormal flair.
Leeds loves Layla. Unfortunately, when tragedy strikes, Layla has recovered physically but not mentally. Suffice to say, Layla is not quite the same, and her bizarre behavior has Leeds concerned. Drawn to another guest at the B&B, Leeds realizes that he can only help one of these women. Amazon | Goodreads
---
Looking to read more diversely in 2021? Join our 2021 Reading Challenge with diverse books to inspire travel.
---
More Thrillers Releasing This December
The Wrong Family by Tarryn Fisher – December 29, 2020 – Juno moves in with the Couch family thinking they have a perfect life. Oh, how wrong she is…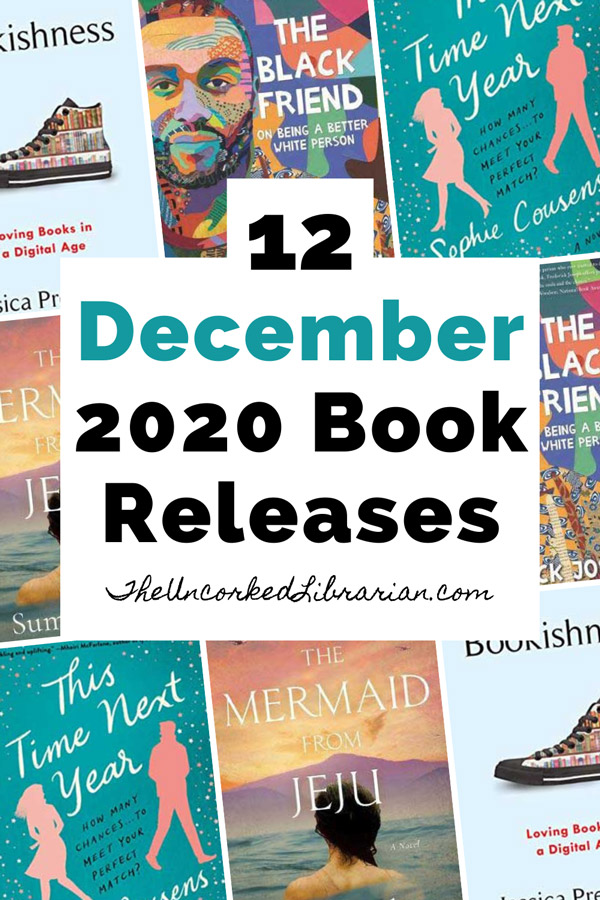 Nonfiction December 2020 Book Releases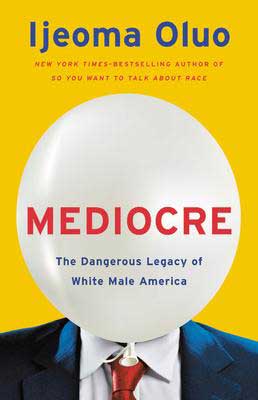 Book About Racism & Sexism | Nonfiction
December 1, 2020
"What happens to a country that tells generation after generation of white men that they deserve power? What happens when success is defined by status over women and people of color, instead of by actual accomplishments?" Oluo examines white male supremacy in regard to people of color, women, and even white men themselves. Amazon | Goodreads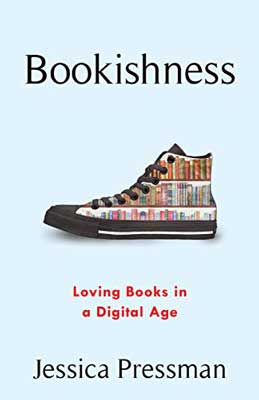 Nonfiction | Literary Criticism
December 4, 2020
For bookish nonfiction December 2020 book releases, TUL readers might enjoy Bookishness. I haven't seen a ton of reviews for this one and most have been around the 3-4ish star mark. However, as a bookstagrammer and book blogger, I'm intrigued. Pressman researches the status of the book as a 'fetish object' in the digital age, drawing from literary criticism, media studies, history, and a growing 'bookishness' social identity. Amazon | Goodreads
Which of these December 2020 book releases are you most looking forward to?
What upcoming December 2020 book releases are you eyeing and excited for? Which new books will you skip? Are you checking out a few that TUL missed? Please let us know in the comments.
You May Also Enjoy:
January 2021 Upcoming New Book Releases
Upcoming February 2021 Book Releases
Best Books Releasing In November
October Book Releases You Might Have Missed
TUL's Fall 2020 Reading Guide
2020's Most-Anticipated New Books
What We Are Reading This Fall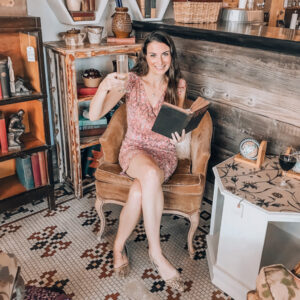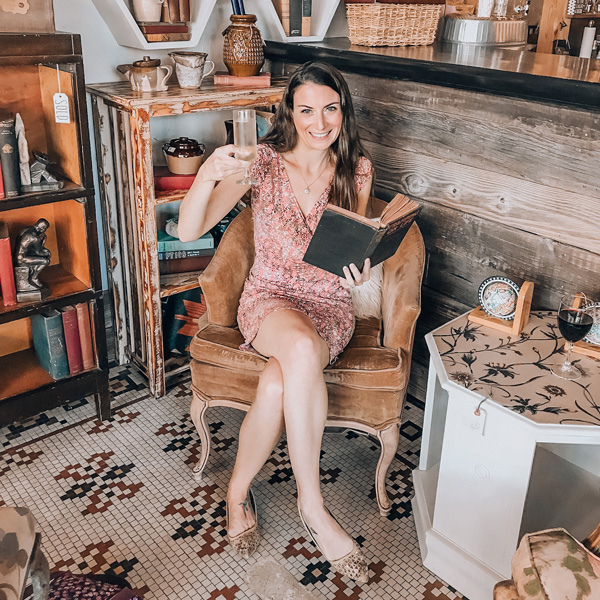 Christine (she/her) is the owner, lead editor, and tipsy book sommelier of The Uncorked Librarian LLC, an online literary publication showcasing books and movies to inspire travel and home to the famed Uncorked Reading Challenge.
With a BA in English & History from Smith College, an MLIS from USF-Tampa, and a U.S. Fulbright Fellowship in Christine's back pocket, there isn't a bookstore, library, or winery that can hide from her. Christine loves brewery yoga, adopting all of the kitties, and a glass of oaked Chardonnay. Charcuterie is her favorite food group.