Dear Edward by Ann Napolitano
Head to New Jersey for a sole survivor, coming of age story in Dead Edward by Ann Napolitano. Discover book information, book reviews, and book lists featuring this contemporary survival story.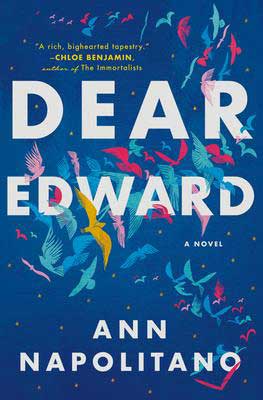 This post may contain affiliate links: If you purchase through my link, I will receive a small commission at no additional cost to you. I only recommend products/services that I approve of. See my full Disclosure Policy.
Author: Ann Napolitano
Genre: Coming Of Age | Book Set In New Jersey | Survival Story
Pages: 352
Publisher: The Dial Press
Publication Date: 2020
Buy Now: Amazon
Dear Edward By Ann Napolitano Summary From The Publisher:
One summer morning, twelve-year-old Edward Adler, his beloved older brother, his parents, and 183 other passengers board a flight in Newark headed for Los Angeles. Among them are a Wall Street wunderkind, a young woman coming to terms with an unexpected pregnancy, an injured veteran returning from Afghanistan, a business tycoon, and a free-spirited woman running away from her controlling husband. Halfway across the country, the plane crashes. Edward is the sole survivor.

Edward's story captures the attention of the nation, but he struggles to find a place in a world without his family. He continues to feel that a part of himself has been left in the sky, forever tied to the plane and all of his fellow passengers. But then he makes an unexpected discovery—one that will lead him to the answers of some of life's most profound questions: When you've lost everything, how do you find the strength to put one foot in front of the other? How do you learn to feel safe again? How do you find meaning in your life?

Dear Edward is at once a transcendent coming-of-age story, a multidimensional portrait of an unforgettable cast of characters, and a breathtaking illustration of all the ways a broken heart learns to love again.

The Dial Press
About The Author, Ann Napolitano
Ann Napolitano holds an MFA from New York University. She lives in Brooklyn with her husband and two children. Read more about Ann Napolitano.
Don't Miss Ann Napolitano's Other Novels:
TUL Book Lists Featuring Ann Napolitano's Dear Edward
Read across America with the best books set in every state — classic and contemporary.
Find some of the hottest and most controversial book releases of January 2020, including Dear Edward.
Find our complete mini book review of Dear Edward, along with other great reads, in our May 2020 issue of Currently Reading.