Currently Reading September 2020: 6 Thought-Provoking Reads
Are you looking for books to read this fall? Don't miss our Currently Reading September 2020 issue here on TUL filled with books about racism, a The Little Prince read alike, one of my favorite LGBTQ+ books of 2020, and a few popular Women In Translation titles.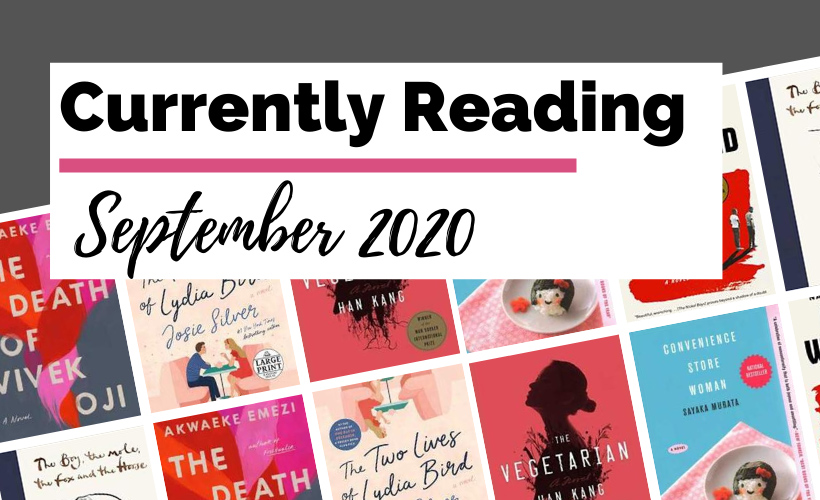 I recently noticed that my fall ARCs are pretty fluffy. In fact, many are rom-coms set in fun locations like Alaska and Italy. More to come soon with our fall new releases book lists…be on the lookout.
However, I am ending the summer with a bang, and most of the books I've been reading for September 2020 Currently Reading are rather intense with the exception of The Two Lives of Lydia Bird — also a rather hyped 2020 romance that I didn't exactly love.
Two of the novels on this list, The Vegetarian and Convenience Store Woman, I read for Women In Translation Month (August) and our 2020 Uncorked Reading Challenge (YES, you can still join now, and if you hop on TUL mailing list, you'll also learn about our fall group read).
Most inspirational, I fell in love with The Boy, The Mole, The Fox, and The Horse, which is a must-read for humanity. One word: cake. Plus, if you covet The Little Prince, you will go all in for the messaging here. You also already know that I loved LGBTQ+ new release, The Death Of Vivek Oji.
Lastly, I picked up The Nickel Boys, winner of the 2020 Pulitzer Prize for Fiction. Head to Florida for one emotional rollercoaster.
Below, uncover TUL's full reviews for these six titles. Let's get started!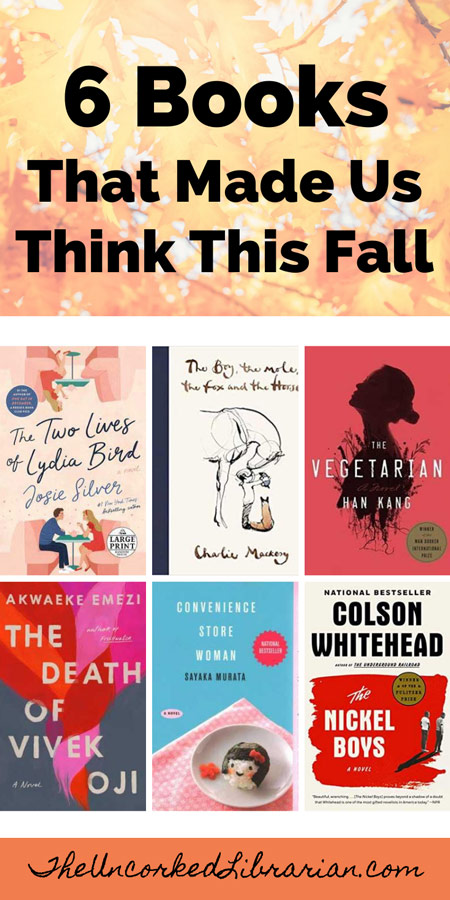 Currently Reading September 2020: Favorites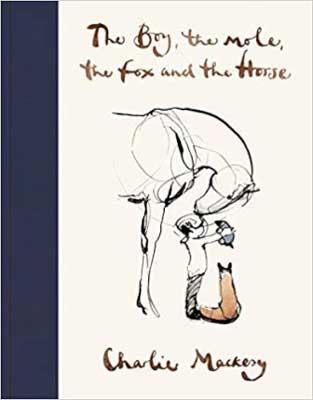 Literary Graphic Novels | Inspirational Self-Help & Motivational | British Illustrator
October 2019
One of the sweetest, simplest, and most powerful books that I've read in a long time, I can now see why everyone is talking about The Boy, The Mole, The Fox, and The Horse. An illustrated graphic novel for the entire family, this novel is a modern-day The Little Prince. Especially powerful during a global pandemic, I'd say this counts as mandatory reading for humanity. Plus, cake.
A mole and a boy begin talking about who they are and the imprint they wish to leave on the world. Through all of the animals' conversations and interactions, we follow a story where success is love, connection, and kindness to ourselves and each other. Fear has no place in this narrative, and we can only control our own reactions. It's OK to ask for help and listening is just as important as talking.
And no, even though there is a scene nostalgic of Artax, no animals are hurt in this story. You'll love the simple illustrations and want to read The Boy, The Mole, The Fox, and The Horse over and over again. Thanks so much to a former library coworker for sharing this one with me. Amazon | Goodreads | Book Information→
---
Take The Uncorked Reading Challenge!
Travel around the world with our Uncorked Reading Challenge. Never be late to the party with unique new book releases. Get the latest movie and book lists straight to your inbox.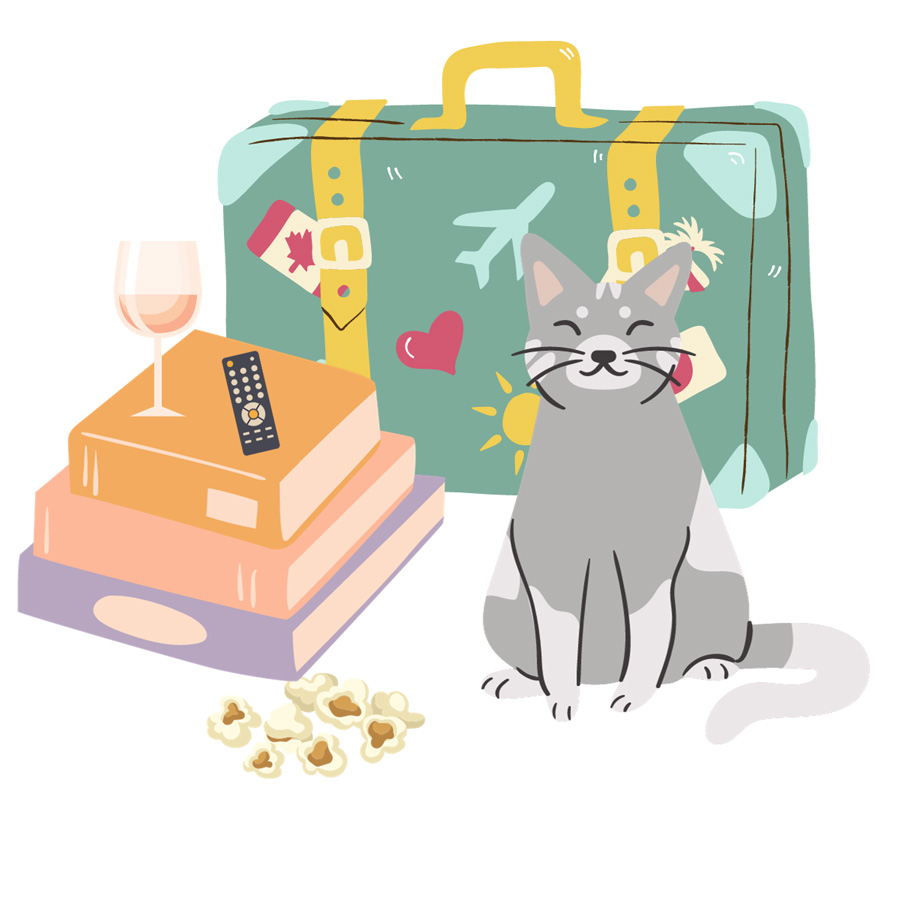 ---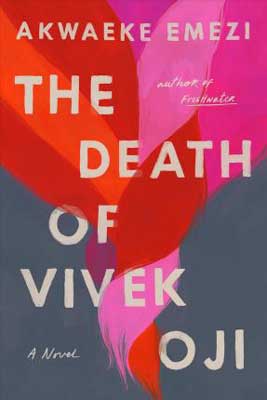 LGBTQ+ | Books Set In Nigeria
August 2020
My August Book of the Month selection, The Death of Vivek Oji is officially one of my favorite books of 2020. Set in Nigeria, this LGBTQ+ novel broke my heart but will make me love others even stronger as a person. Every page brought me deeper into Vivek's story and identity. You feel Nigeria in every chapter.
We know from the beginning that Vivek Oji is dead. However, we don't know how he ended up with his head bleeding open and naked body lying on his parents' front steps. Throughout the novel, we watch as Vivek battles the person he feels like inside vs fatal societal judgments. Within the safety of his cousins and childhood friends' homes, we witness an entirely new but somewhat secretive underground world where love and freedom flourish.
You'll champion the messaging about loving and knowing who we are. Our community is everything. If we can't live our truest lives, can we still be happy? Why do we need to hide? What happens when people refuse to recognize and celebrate our differences? Kavita, Vivek's mom, is the most telling character and her transformation is everything.
I've seen criticism about the pacing for The Death of Vivek Oji but the build-up of relationships gripped my heart and squeezed tightly throughout every second. I absolutely loved it and wouldn't change a thing. This is a must-read book of 2020. Amazon | Goodreads | Book Information→
Currently Reading September 2020: 4-Star Books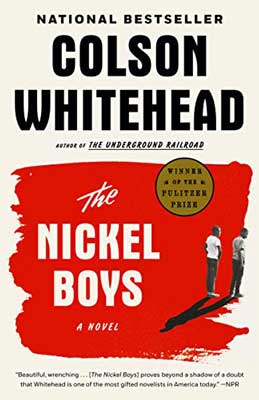 Book Set In Florida | Book About Racism | Historical & Political Fiction
July 2020
For Currently Reading September 2020, I've read extremely heavy books. I am not complaining as these titles were some of the most thought-provoking and emotional novels I've read all year. The Nickel Boys by Colson Whitehead is no different, and I felt everything with this 2020 Pulitzer Prize for Fiction award-winner. There was a temporary moment of joy and pride followed by anger, sadness, and frustration. The ending shocked me, but also, it didn't.
Based loosely on a true story about the Dozier School for Boys in Marianna, Florida, readers watch as Elwood Curtis, an ambitious and talented young Black man, battles growing up in a racist society filled with racist policies.
Set in the 1960s in Tallahassee, Elwood is detained in juvie — a 'reform' school – at Nickel on his way to a promising new life. He has done nothing wrong; yet, now Elwood finds himself trapped behind the horrific walls of a school where Black men are beaten into submission or just mysteriously disappear. Can Elwood get out alive?
The story begins with bones hidden under the structures of Nickel in unmarked graves. Elwood's story will break your heart and force you to rise up. Amazon | Goodreads | Book Information→
---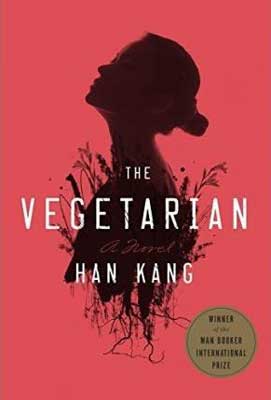 Women In Translation | Book Set In Seoul, South Korea
Published Translation 2016
Please note the following trigger warnings: suicide, eating disorders, cruel animal deaths, domestic abuse, and rape.
For August's Women In Translation month, I picked up 2016 Man Booker Prize Winner, The Vegetarian by Han Kang. Translated from Korean into English, this a beautiful and memorizing but also intensely disturbing novel about a young woman imprisoned within her own body and society.
Told in three different perspectives that transport readers through the novel, the story begins with Yeong-hye's ordinary life married to a pretty terrible husband. One night, she has an awful dream filled with blood and brutality and decides to become a vegetarian. To her family and Korean society, vegetarianism is still pretty taboo, and her life begins to spiral into chaos, more abuse, abandonment, and entrapment.
All I can say is holy crap — although this is such a hard read, The Vegetarian is compelling and a must for its powerful and thought-provoking messaging about our bodies, society, and mental health. Amazon | Goodreads | Book Information→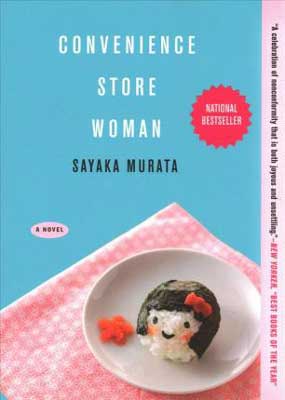 Women In Translation | Books Set In Japan
Translated into English in 2019 by Ginny Tapley Takemori
One of the most talked about Women in Translation month (August) novels that I picked up, Convenience Store Woman follows the life of convenience store worker, Keiko Furukura, who lives in Tokyo, Japan.
Keiko believes that she can only live a 'normal' existence that makes others and society happy if she is following a prescribed way of life: get a 'real' full-time job, marry young, and have kids. Even though Keiko tries to be the perfect convenient store worker, shouting out promotions and making sure the shelves are stocked, she knows that everyone else condemns her life. When she tries to conform, nothing feels right, though.
I didn't love Convenience Store Woman as much as everyone else seems to. However, I agree that it's a satiric look at modern society and how we are cogs in it. The glowing box of the store reminded me of my CVS days in high school, and I truly felt for Keiko. Deceptively short and simple, Convenience Store Woman packs a big, thought-provoking punch, and I was thrilled to see Keiko come out on top. Amazon | Goodreads | Book Information→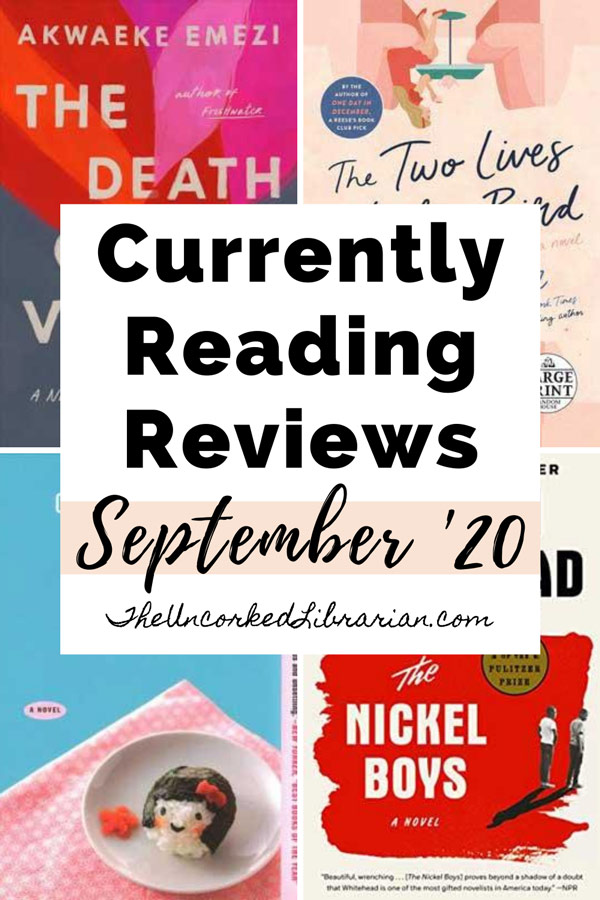 Currently Reading September 2020: Just OK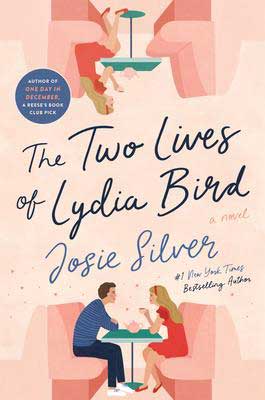 Women's Fiction | Book Set In England
March 2020
The Two Lives Of Lydia Bird was one of the books that I kept hearing about this 2020, setting me up with pretty high expectations. Unfortunately, I felt like the repetitive plot dragged on, and the pacing just felt off. The last few chapters have the most important action besides the beginning of the novel, but they are rushed compared to the middle of the book. I found myself skimming.
Lydia and Freddie are ready to plan their marriage when the unthinkable happens: Freddie dies in a car accident on the way to Lydia's birthday dinner. In a second, Lydia's world falls apart, and she isn't sure how she will survive. When Lydia starts taking magical pink sleeping pills, though, she enters an alternate universe where Freddie is alive and well. Caught between her dream world and real life, like all addicts, Lydia must decide if she will give in to her addiction or give it up completely.
What I do appreciate about The Two Lives Of Lydia Bird is the emotion, growth, and poignant commentary about healing after loss. Relevant today, Lydia's pill addiction will strike a chord with many, and as Lydia soon learns via her dreams, no love is perfect. Maybe her future was destined to be different anyway — which is reminiscent of Matt Haig's The Midnight Library. Overall, though, the plot felt predictable and cliche. Amazon | Goodreads | Book Information→
What Books Are You Currently Reading This September?
What does your September 2020 reading list look like, and what books are you currently reading? Have you read any of the books mentioned above, and if so, what did you think? Discover September 2020's newest releases here.
You May Also Enjoy:
Fall 2020 Currently Reading
August 2020 Currently Reading
July 2020 Currently Reading
Spring 2020 Book Releases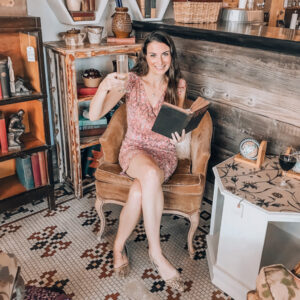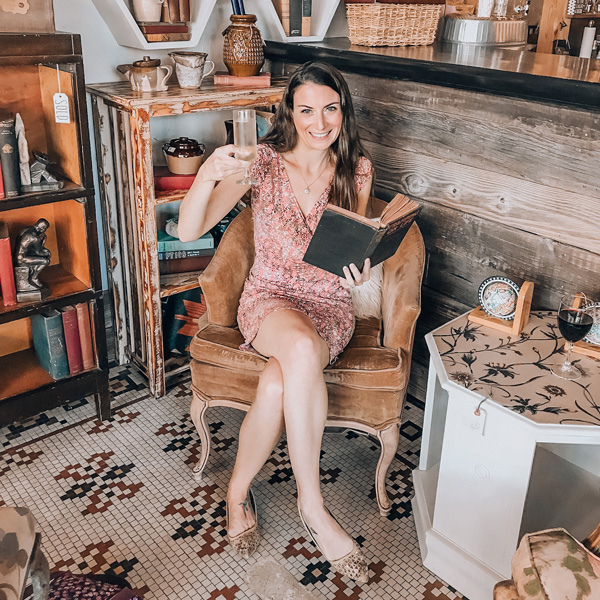 Christine (she/her) is the owner, lead editor, and tipsy book sommelier of The Uncorked Librarian LLC, an online literary publication showcasing books and movies to inspire travel and home to the famed Uncorked Reading Challenge.
With a BA in English & History from Smith College, an MLIS from USF-Tampa, and a U.S. Fulbright Fellowship in Christine's back pocket, there isn't a bookstore, library, or winery that can hide from her. Christine loves brewery yoga, adopting all of the kitties, and a glass of oaked Chardonnay. Charcuterie is her favorite food group.