What are we currently reading this May 2020? Discover a book made into a thrilling Hulu series, a story that is perfect if you can't hop on a plane right now, and a band story that will transport you back to the 1960s.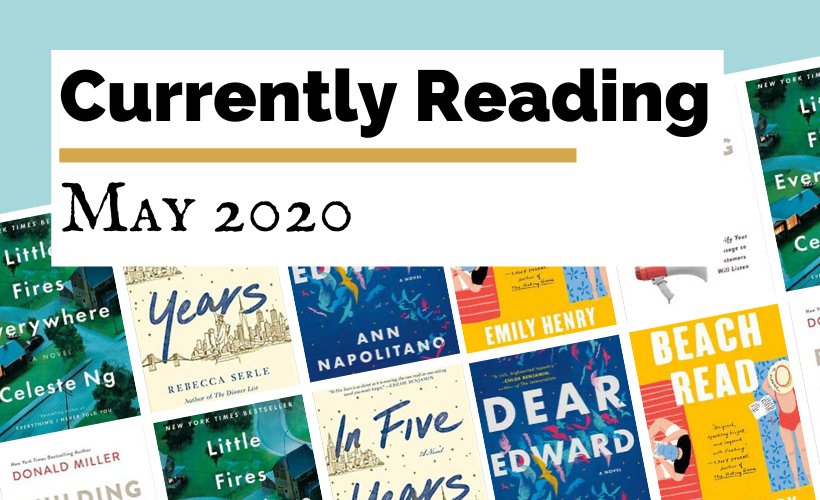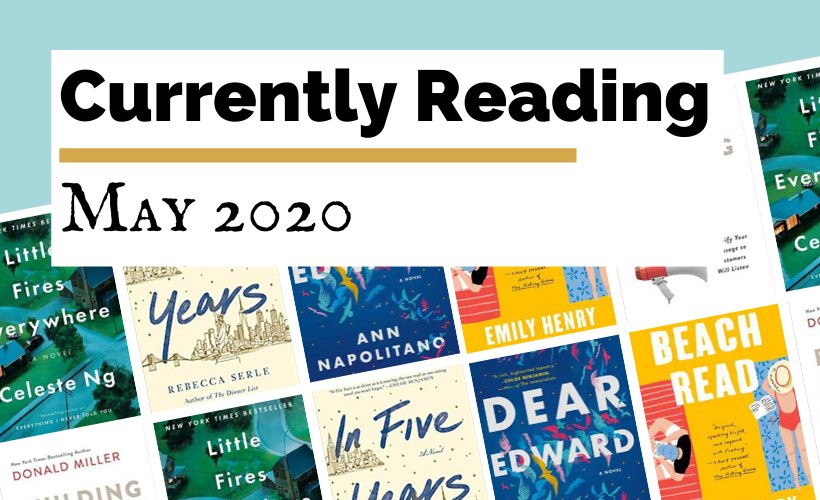 Holy cow, it's already May, and let me tell you, I have been devouring books. If you've seen my Libby queue on Facebook, you know that I am trying to read it ALL during this time of Stay At Home. I kind of love it…
So what is The Uncorked Librarian currently reading this May 2020? Below, find mini book reviews for rom-coms, newer winter and spring book releases, and even a professional development book. Of course, all are set prominently in a destination and represent diversity.
In a rush? What did I absolutely love from this May reading list? If I had to pick, In Five Years and Beach Read were the perfect 'sweet' and inspiring books about life and love that I needed right now. Little Fires Everywhere would be up there, too, as a book that really makes you think.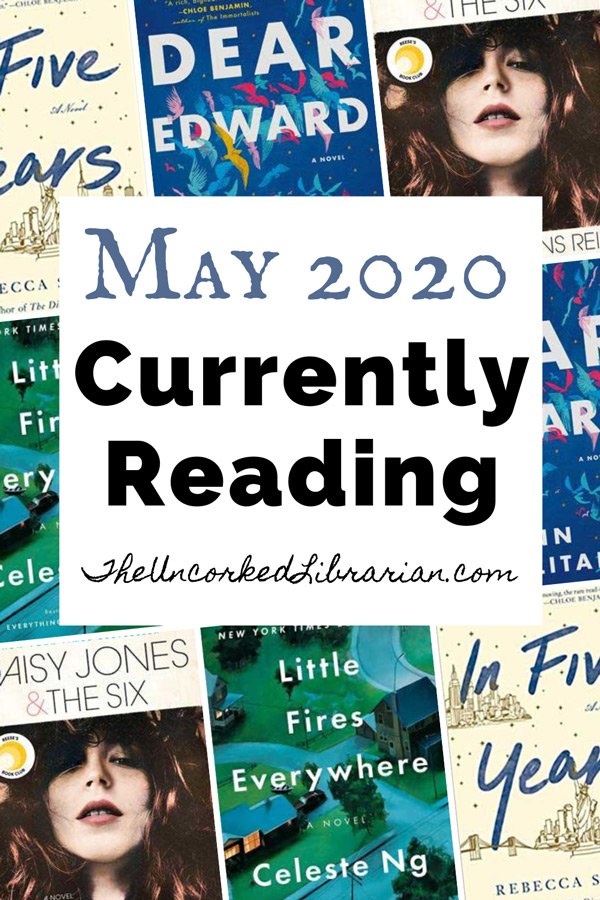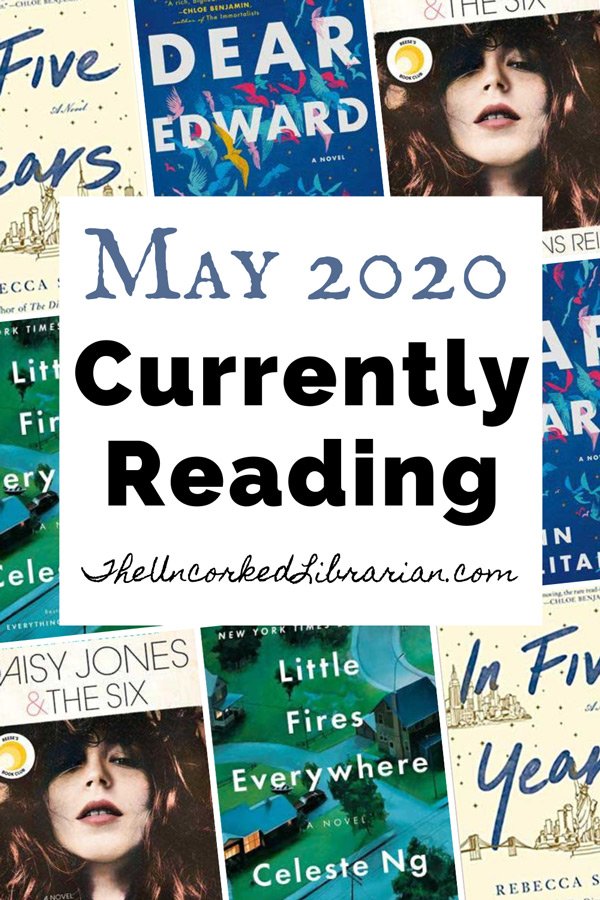 TUL's May 2020 Reading List With Book Reviews Includes:
Little Fires Everywhere by Celeste Ng – A gut-wrenching novel about family and what it means to be a mother
Daisy Jones & The Six by Taylor Jenkins Reid – A historical fiction novel about the creation of a band in the 1960s and 1970s
Dear Edward by Ann Napolitano – A January 2020 new book release about the sole survivor of a plane crash
In Five Years by Rebecca Serle – Friendship fiction and a one-day read set in NYC
Building A StoryBrand by Donald Miller – Business 101 about moving your customer through a specific story that makes them engage with and purchase from your business
Beach Read by Emily Henry – Michigan-based rom-com with two authors trying to find themselves and write their next great novel
Let's get started!
---
Join The Uncorked Reading Challenge Today
---
Travel around the world with the Uncorked Reading Challenge. Get the best book and movie recs straight to your inbox. Sign Up Now.
---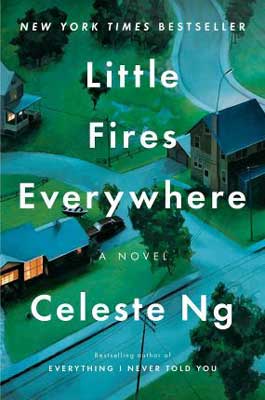 Family Fiction | Book Set In Shaker Heights, Ohio
Published 2017
We recently starting binging the new Hulu series, Little Fires Everywhere. The intro alone with the burning violin is brilliant, and I just had to know little Mirabelle's-May Ling's fate as well as who burned down the Richardson's home. Please know that these are not spoilers AND the series ends differently than the book.
If you haven't heard about this stunningly intense and thought-provoking novel: Elena Richardson is a Stepford Wife, living in America's first planned out community. A neighborhood filled with rich and dysfunctional families, everything is black and white and right or wrong. The town cuts your grass and fines you if it goes a hair over the maximum length.
With the arrival of Mia Warren, a mysterious black single mother and artist, and her beautiful daughter, Pearl, Elena's world begins to fall apart–although was it ever really together? Relationships are combustible when mixed violently with haunting pasts and extremely miserable people.
If you haven't picked up Little Fires Everywhere, you won't want to miss this gripping read about motherhood, race, and identity. Amazon | Goodreads | Book Information→
You can also find Little Fires Everywhere on our 50 States Books Reading List.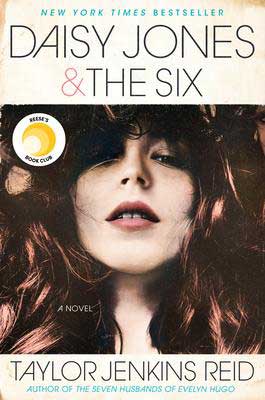 Historical Fiction | Women's Saga | Book Set Partially In Los Angelos, CA
Published In 2019
Back in 2019, there was so much hype surrounding Daisy Jones & The Six. The novel transports readers to the 1960s and 1970s, with the time period, free lifestyle, and drugs oozing off of the pages. The innovative interview format is so much fun, and I can see how an audiobook version could enhance the entire reading experience. With that said, while I appreciated Daisy Jones & The Six, it didn't enamor me.
The story captures the creation and ultimate demise of a young, up-and-coming, 1960's band where everyone is pretty self-centered, doped up, and creatively annoying. There are rumors that the band is based loosely on Fleetwood Mac.
A bit of a cliche '60s band story, you watch as members fall in love, try to get sober, and almost die in the process. Daisy Jones and Billy are the stars, and Daisy entrances her audience, readers, and Billy in a coming-of-age story.
Daisy Jones & The Six is a fast-paced read that will make you feel like you ingested all of their drugs via osmosis off the pages–maybe you are floating in a dress on top of the water. By the end, I felt a tad hungover and maybe a little bored. The overall character development is lacking; each band member is plump and juicy but equally just there and mostly stagnant. Then, they have this quick, huge breakthrough and it's done.
With that said, Daisy Jones is different, unique, and well-written. If you are looking for a period novel and artistic band story, I'd give it a go: Amazon | Goodreads | Book Information→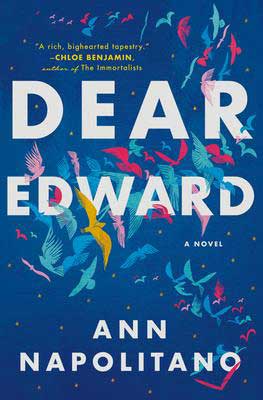 Tragedy | Coming Of Age | Book Set In New Jersey
January 2020
I've been wanting to read Dear Edward since I first heard about this new book release in January. Moving and somber–and as someone married to a pilot–I found this coming-of-age survival story deeply profound and heartbreaking but also realistically optimistic.
Edward is barely entering his teens when he becomes the sole survivor of a plane crash bound for LA. His brother and parents along with all of the other 191 passengers and crew perish in the crash. How can Edward go on without his family and still find hope, especially when he is placed in the equally broken home of his aunt and uncle?
Throughout Dear Edward, Edward must navigate his life with newfound grief, fame, and guilt along with the pain and constant reminder that he survived. No one around Edward knows how to react. They conflictingly want him to be both ordinary and special. Even Edward asks at one point, "Am I an asshole?"
While some pieces didn't fit for me, including his relationship with Shay, as well as the rather abrupt conclusions for his aunt and uncle, Dear Edward offers a perspective into the healing process and trauma. Based partly on the AirFrance 447 flight, I definitely recommend reading this one while NOT flying. Amazon | Goodreads | Book Information→
Find Dear Edward on our Most Anticipated January 2020 New Book Releases reading list.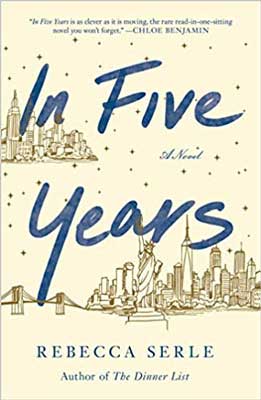 Friendship Fiction | Book Set In NYC | Quick Read
March 2020
If you are looking for a friendship story about love set in NYC, In Five Years will leave you in tears and having all of the feels. The ending of the book completely chucked me off balance, and this might be one of my *favorite* new book releases of 2020.
Would your life change if you had one seemingly real dream or premonition about the future? What if some key facts were missing but you had no idea? Could you prevent what you saw or is it inevitable?
This other-worldly scenario greets Dannie Kohan, a woman and lawyer that has the perfect life planned out ever since her brother died in a drunk driving accident. On the night of Dannie's calculated perfect engagement, she falls asleep only to 'see' herself, 5 years in the future, in the arms of another man.
This March book release would make for an amazing book club book. I finished In Five Years in less than half of a day. This is not your average love story, making the relationships all the more precious and powerful. Amazon | Goodreads | Book Information→
Business Writing Skills | Marketing | Product Management
October 2017
Recommended to me by Rachael of Booklist Queen, Building A StoryBrand is perfect for bloggers and leaders looking to create clearer messaging in their business. Honestly, this nonfiction marketing book is both engaging and game-changing.
I had always thought that storytelling in my businesses was more about connecting readers to my brand. While my goal has always been to provide value to my audience, Miller emphasizes that my approach came from the wrong angle.
Miller's advice: Your brand is about your customer's story. They are the center–the hero–of that narrative. We are merely the guide, especially since heroes don't want to compete with other heroes. As the guide, we must speak to the hero's fears and internal and external problems. We must offer a solution and show our audience what life is like both with and without us. You'd be sober with me… This same plot is in books, movies, and successful ad campaigns–it keeps us engaged.
With each chapter, I found myself stopping to formulate my plan. I drew out my hero, the reader. Then, I thought about their obstacles and needs and what I could bring to the table, even philosophically. I highlighted the bejesus out of this book. I assure you that I will refer back to it again and again. Amazon | Goodreads | Book Information→
**Thank you to the publisher and author for a free advanced copy in exchange for a fair and honest review.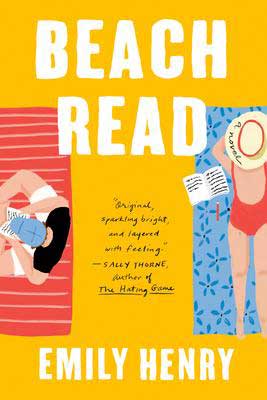 Romantic Comedy | Book Set In Michigan
May 2020**
One of my new favorite spring 2020 book releases is Beach Read by Emily Henry. If you are looking for a romantic comedy paired with the writing process, Beach Read will speak to you. I LOVED it, and Beach Read is the perfect escapist novel right now. You can find it on Book of the Month, too.
January Andrews is stuck with a case of writers' block as her life is falling into complete shambles. Her mother has battled cancer twice, her father just died, she recently learned that her dad had a mistress, and she's practically broke. January needs to write a book.
On the flip side, Augustus Everett, January's next-door neighbor, is in a writing rut as well. Mysterious and broken, he remembers January from their college days. When the two challenge each other to write each other's genres, romance and American lit, they learn more than just how to craft a particular type of story.
Most appealing is the growth and raw love in Beach Read. Find diversity and poignant life reflections mixed with a sexy romance. Hardly a fluff story, Henry captures the essence and robustness of a multi-dimensional, well-lived life. With beautiful language that transports you to North Bear Shores, Michigan, dance in the rain while visiting a spooky cult site… Amazon | Goodreads | Book Information→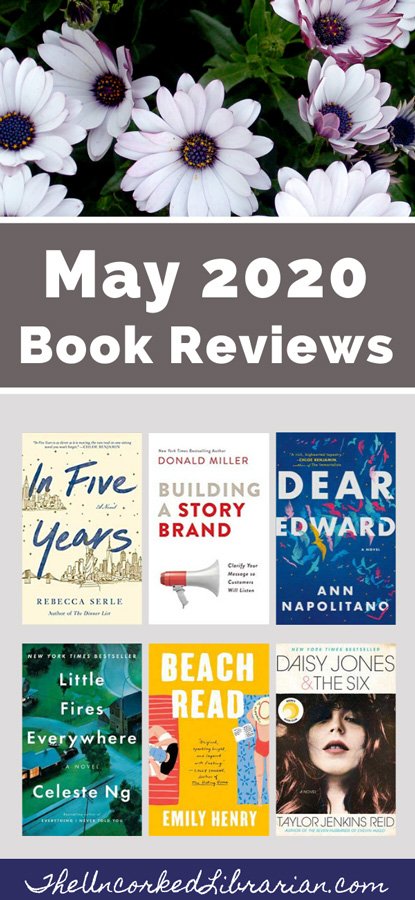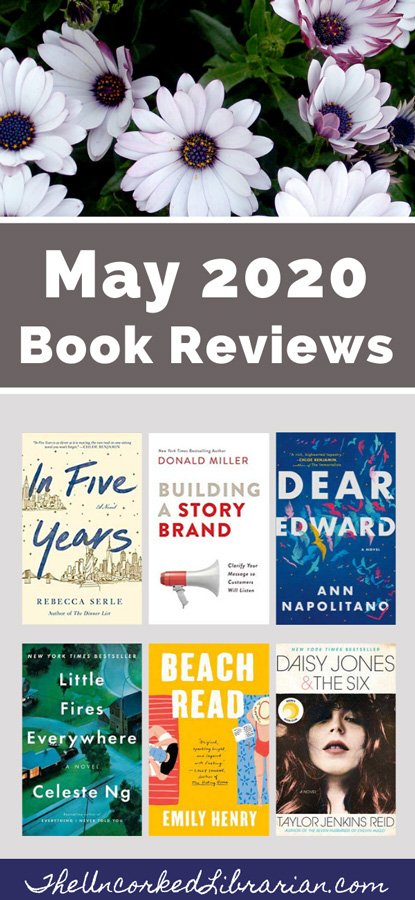 What Books Are You Currently Reading This May?
What books are you reading this May? Are you still participating in our 2020 Uncorked Reading Challenge? Many of these books are perfect for May's theme, 'a book set in the 50 states.' If you are short on time, In Five Years will take you less than half a day to read.
You May Also Enjoy:
Currently Reading July 2020
Currently Reading June 2020
May 2020 Book Discussion
May 2020 New Book Releases
April 2020 Current Reads
March 2020 Reading List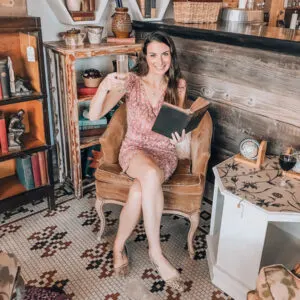 Christine (she/her) is the owner, lead editor, and tipsy book sommelier of The Uncorked Librarian LLC, an online literary publication showcasing books and movies to inspire travel and home to the famed Uncorked Reading Challenge.
With a BA in English & History from Smith College, an MLIS from USF-Tampa, and a U.S. Fulbright Fellowship in Christine's back pocket, there isn't a bookstore, library, or winery that can hide from her. Christine loves brewery yoga, adopting all of the kitties, and a glass of oaked Chardonnay. Charcuterie is her favorite food group.