Currently Reading: March 2020
What are we currently reading this March 2020? Discover multicultural YA, books similar to Mulan, and WW2 historical fiction with mini-book reviews.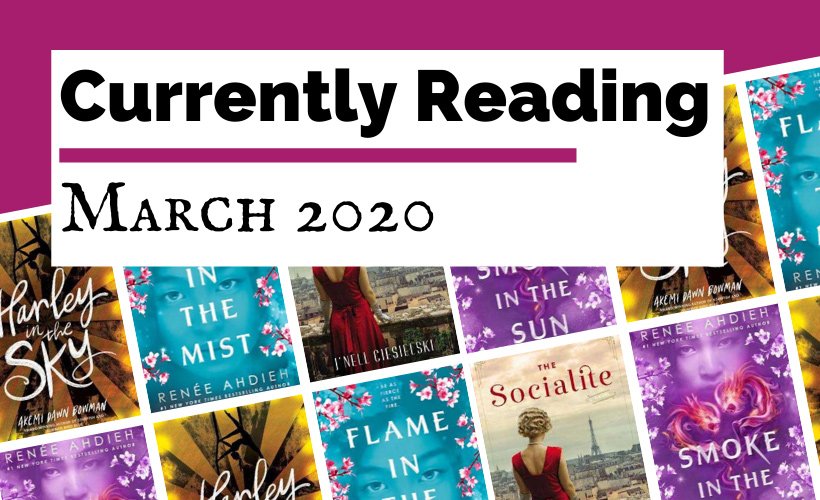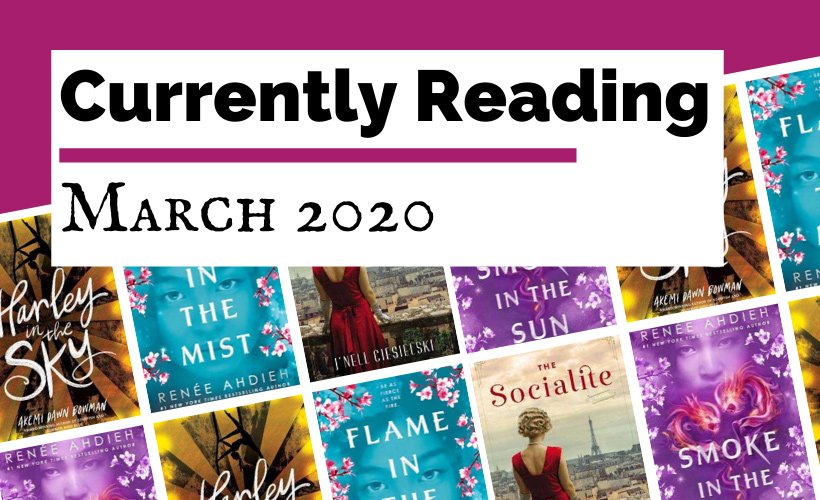 With all that is going on right now, I did not have as much free time to read this March 2020. I am sure this is the case for many of you, as well. I am trying to catch-up now, and my library ebook holds list is overflowing.
Most of my current March reads involved finishing up some newer 2020 books that I fell behind on paired with reading for our March 2020 Reading Challenge theme, popular Mulan retellings.
Last night, I started an upcoming spring 2020 indie novel, In Another Lifetime by Anthony Le Moignan. Two years ago, I reviewed Le Moignan's A Long Goodbye and deemed him my British Nicholas Sparks. I'm excited to see him back at it with another love story.
So what I have read this March? Not a lot, but here it goes…
March 2020 Currently Reading List Includes:
Harley In The Sky by Akemi Dawn Bowman – A multicultural March 2020 YA new release set in a traveling circus
The Socialite by J'nell Ciesielski – A historical fiction romance set during WW2 also released this March
Flame In The Mist by Renée Ahdieh – A YA Mulan retelling set in Feudal Japan for our March 2020 Reading Challenge
Smoke In The Sun by Renée Ahdieh – The sequel to Flame In The Mist because I couldn't wait…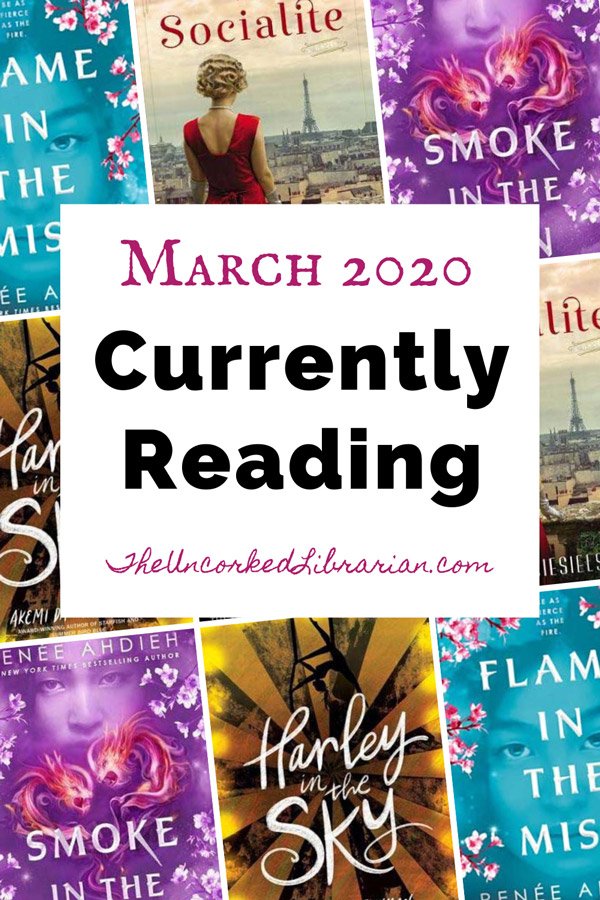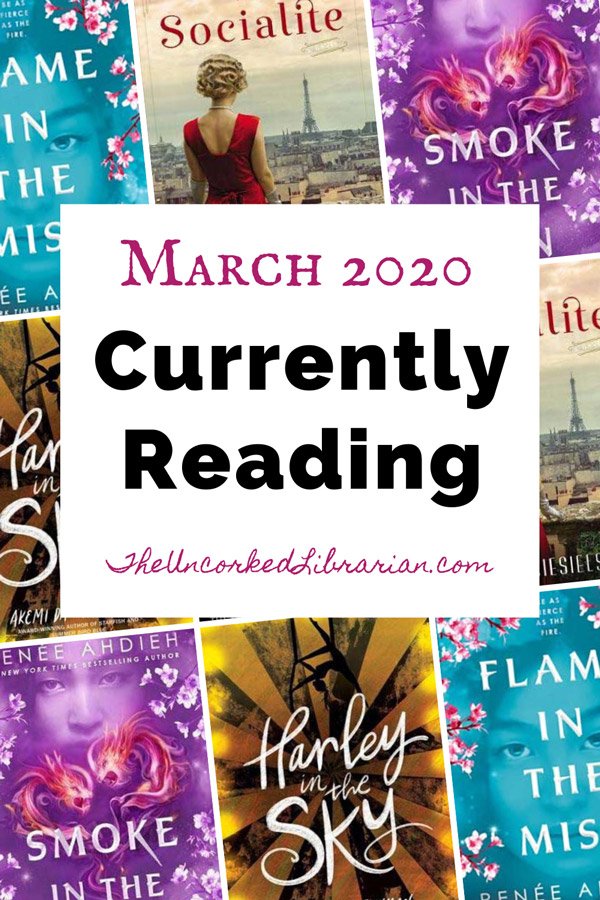 Currently Reading: March 2020 Mini-Book Reviews
Thank you so much to the publisher for providing me with a free copy of Harley In The Sky in exchange for a fair and honest review.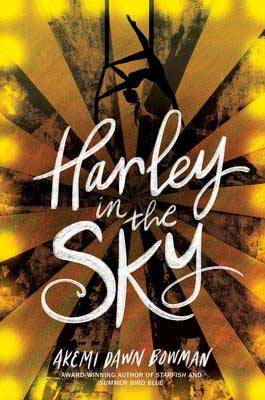 Harley In The Sky by Akemi Dawn Bowman
Multicultural YA Fiction | Performing Arts & Family Fiction
March 2020
Briefly mentioned in TUL's March 2020 book releases, I finished reading Harley In The Sky while I was also in the sky heading back from Switzerland.
I love multicultural YA books, and when I heard that Harley In The Sky took place in a mysterious traveling circus, I was all over this one.
Harley is Irish, Italian, Chinese, and Japanese and is trying to find her place in the world. While her parents force Harley to go to college, they completely ignore her passion for the circus–a circus they run.
Harley dreams of being an aerialist and decides that the only way to make her goals happen is to run away to a circus with a poor reputation, selling out her friends and family.
As if being a newbie trying to prove herself isn't enough, Harley battles depression and manic episodes–which she is beginning to control but her family constantly reminds her of.
I love the message from Harley In The Sky that college is not the be-all, end-all and that you can find balance to pursue your dreams but also have a back-up plan. We also grow out of friendships and that's OK.
While ethnicity and mental health occasionally felt contrived, the messages and representation filled in much-needed gaps in today's YA lit canon. If you like a little YA romance too, you'll find that here. Amazon | Goodreads
Take The Uncorked Reading Challenge!
Travel around the world with our Uncorked Reading Challenge. Never be late to the party with unique new book releases. Get the latest movie and book lists straight to your inbox.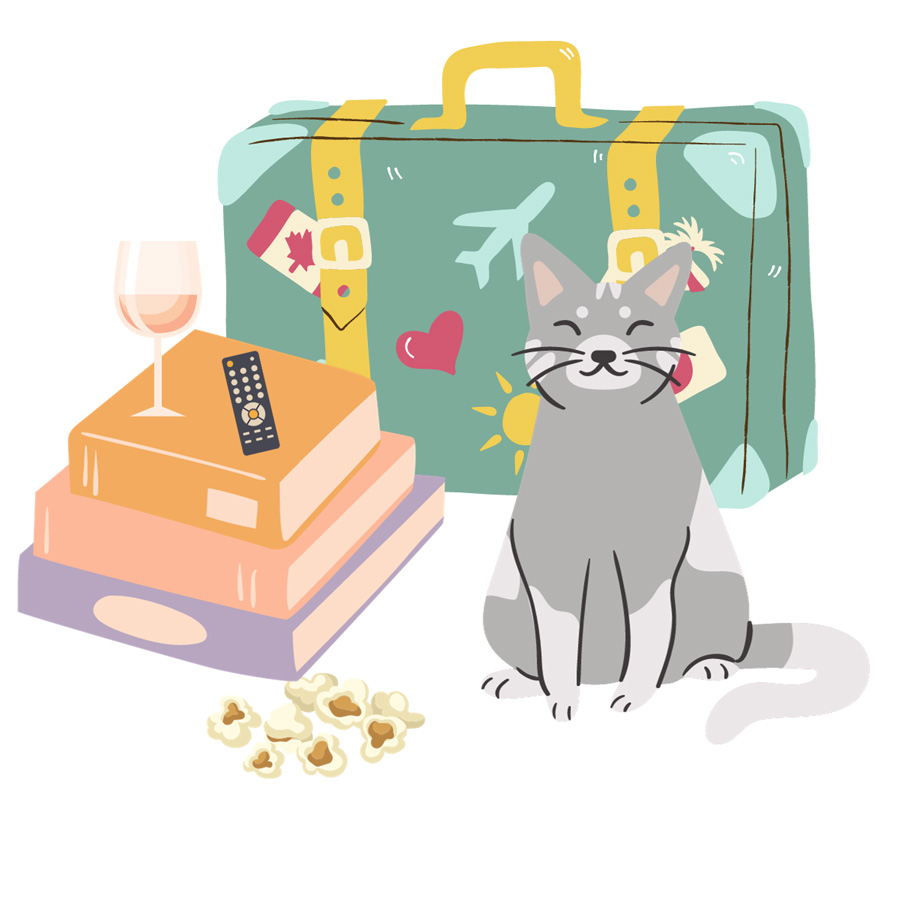 Thank you so much to the author and publisher for providing me with a free copy of The Socialite in exchange for a fair and honest review.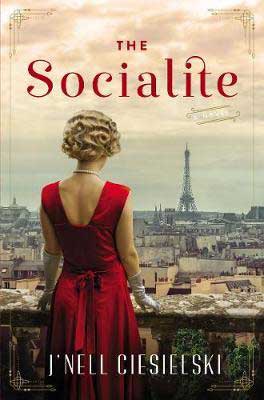 The Socialite by J'nell Ciesielski
Historical WW2 Fiction | Romance
March 2020
The Socialite is an April 2020 new book release that is guaranteed to transport readers to Paris, France during WW2. Meet beauty and glamour paired with a deadly regime.
For book lovers who enjoy historical fiction and romance, The Socialite by J'nell Ciesielski will offer you a fast-paced thriller mixed with a spicy love story. The ending drops a few non-war-related bombs that will throw you for a loop.
Kat's powerful father sends her off to Paris to retrieve her runaway sister, Ellie. A mistress to a controlling and terrifying Nazi soldier, Kat has her work cut out for her. Plus, Ellie sucks until she grows some balls at the end.
Little does Kat realize, though, that her father has also paid Barrett Anderson, a now Scottish bartender and French Resistance fighter, to safely return both sisters.
As Kat and Barrett begin to depend on and fall for each other, their days of infiltrating Nazi parties must come to an end; discovered, can they all escape alive? What will happen when Kat learns about Barrett's true intentions?
I most loved the diverse array of women, more insight into Nazi propaganda, and how not just the men are heroes in war stories. I also needed this romance. Amazon | Goodreads | Book Information→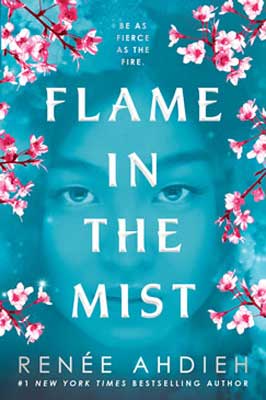 Flame In The Mist by Renée Ahdieh
YA Fantasy | Book Set In Feudal Japan
Published 2017
For our March 2020 reading challenge Mulan theme, I grabbed Flame In The Mist by Renée Ahdieh. I love Ahdieh for The Wrath and the Dawn and The Rose and the Dagger.
If you eat up fantastical YA novels with strong female characters and diversity, Ahdieh will speak to you. I'm a sucker for her romances and enchanting storytelling.
Set in Feudal Japan, Mariko's convoy is savagely attacked on the way to meet her betrothed–an arranged marriage to the emperor's bastard son.
With hints that the Black Clan has targeted her family, instead of running home, Mariko dresses like a man and infiltrates their group of vagabonds. However, what she learns–and feels–surprises her.
No one is who or what they seem.
Similar to a Mulan fairy tale retelling, Ahdieh weaves additional elements of Japanse myths, culture, and values like honor. The fiery romance will have you peeking ahead, and yes, there is a sequel.
Plus, you know me and dysfunctional family-theme books: there is a lot of that! Amazon | Goodreads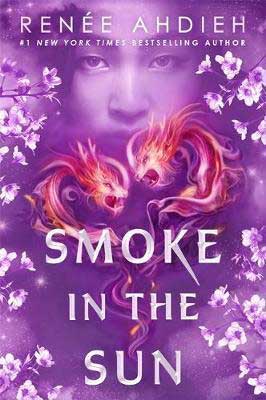 Smoke In The Sun by Renée Ahdieh
YA Fantasy | Sequel To Flame In The Mist
Published 2018
For our Currently Reading March 2020 post, I last-minute added the sequel to Flame In The Mist, Ahdieh's Smoke In The Sun. I just had to know what happens. Ahdieh is one of my favorite YA authors, too.
As I was telling my Facebook followers, sequels tend to fall flat for me. This is not the case for Smoke in the Sun–this Mulan retelling is actually even better than Flame in the Mist.
Ahdieh seems to have found her stride. She is grounded and committed to her characters even more–I love it!
A solid conclusion greets readers in regards to Mariko's future–but I won't say much more since I don't want to spoil the first book, either. Once again, not everyone is who they seem.
There is fiery action, death, and minimal heartbreak. Most notable, the magical novel ends with Mariko discussing her place in the world as a woman. I hope feminists enjoy this one. Amazon | Goodreads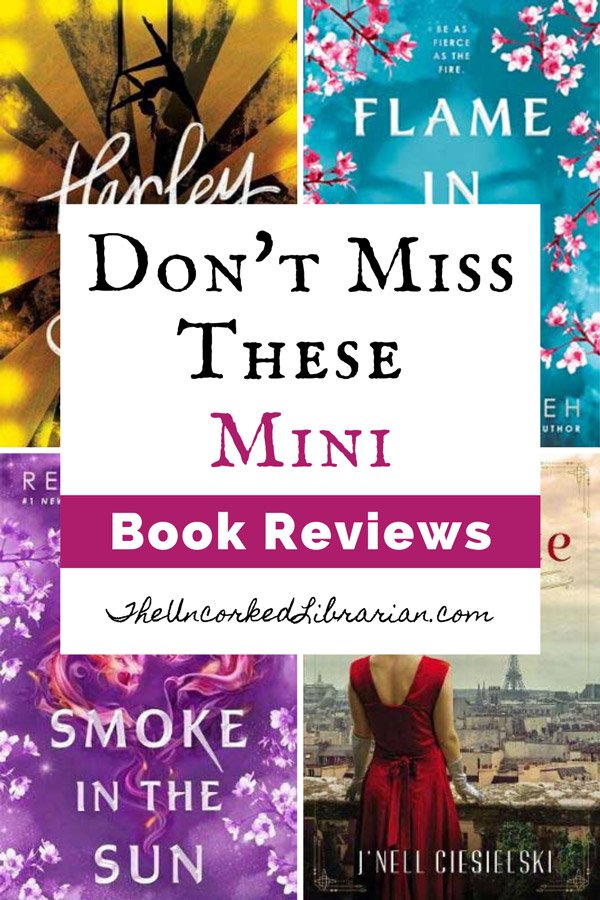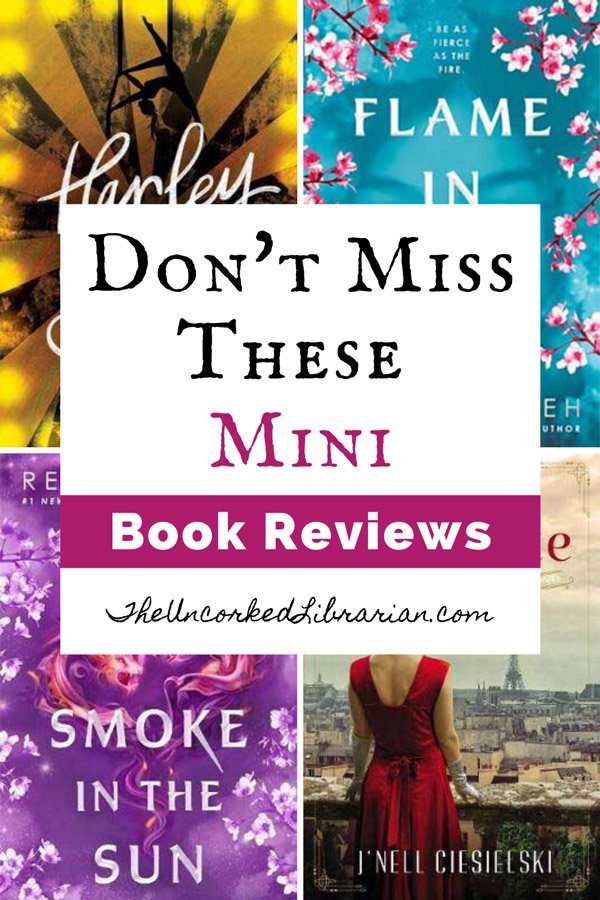 What Books Are You Currently Reading This March?
What are you reading this month? Are there any books that we should look out for? Are you reading more or less with all that is going on in the world?
You May Also Enjoy:
March 2020 Book Releases
March 2020 Reading Challenge: Mulan Retellings
April 2020 Book Releases
Popular Mulan Retellings
April 2020 Currently Reading
February 2020 Currently Reading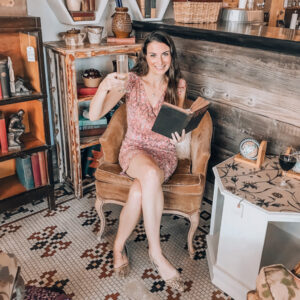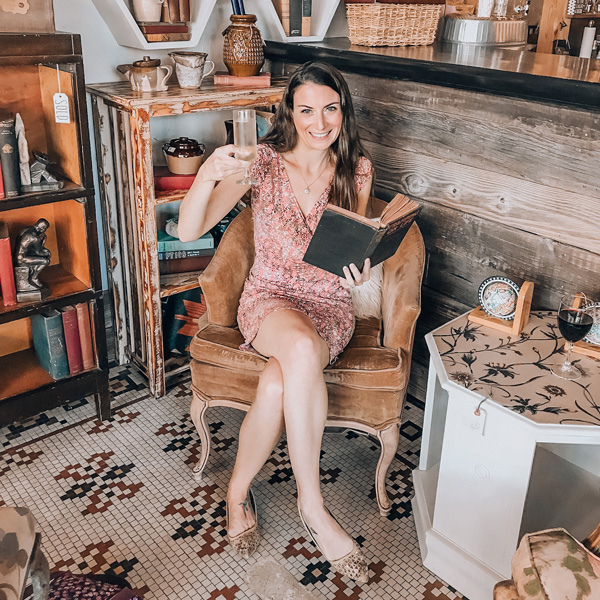 Christine (she/her) is the owner, lead editor, and tipsy book sommelier of The Uncorked Librarian LLC, an online literary publication showcasing books and movies to inspire travel and home to the famed Uncorked Reading Challenge.
With a BA in English & History from Smith College, an MLIS from USF-Tampa, and a U.S. Fulbright Fellowship in Christine's back pocket, there isn't a bookstore, library, or winery that can hide from her. Christine loves brewery yoga, adopting all of the kitties, and a glass of oaked Chardonnay. Charcuterie is her favorite food group.