Currently Reading July 2020: 6 Powerful Reads
What is TUL currently reading this July 2020? Discover books about racism, political fiction across the world, inspirational LGBTQ+ titles, and a haunting mystery.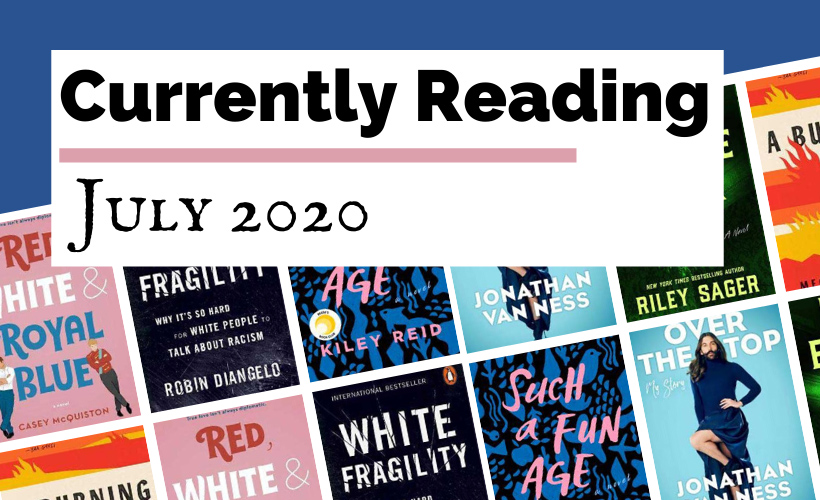 Our Currently Reading July 2020 issue is jam-packed with thought-provoking books about racism and politics as well as a celebration of June's Pride Month.
These books will bring tears to your eyes, make you laugh, and/or hopefully, force you to reexamine some of your personal beliefs. July 2020 was a fabulous month of reading.
These books don't include the July 2020 new book releases we've read; make sure to head there next. Let's get started!
TUL's July 2020 Reading List With Book Reviews Includes:
Such A Fun Age by Kiley Reid – A must-read contemporary novel about systematic racism, classism, and privilege.

Home Before Dark by Riley Sager – A spooky mystery and June new book release set at a deadly haunted house in Vermont.

White Fragility by Robin DiAngelo – A book about racism from a white author sharing the idea of "white fragility," the process of how white people react after causing racial offense and pain.

A Burning by Megha Majumdar – My June BOTM selection, a heartwrenching political novel set in India.

Red, White & Royal Blue by Casey McQuiston – A new adult LGBTQ+ rom-com about the First Son falling in love with the Prince of Wales.

Over The Top by Jonathan Van Ness – Jonathan from Queer Eye talks about growing up in a conservative town and the struggles he battled and survived to become the person he is today.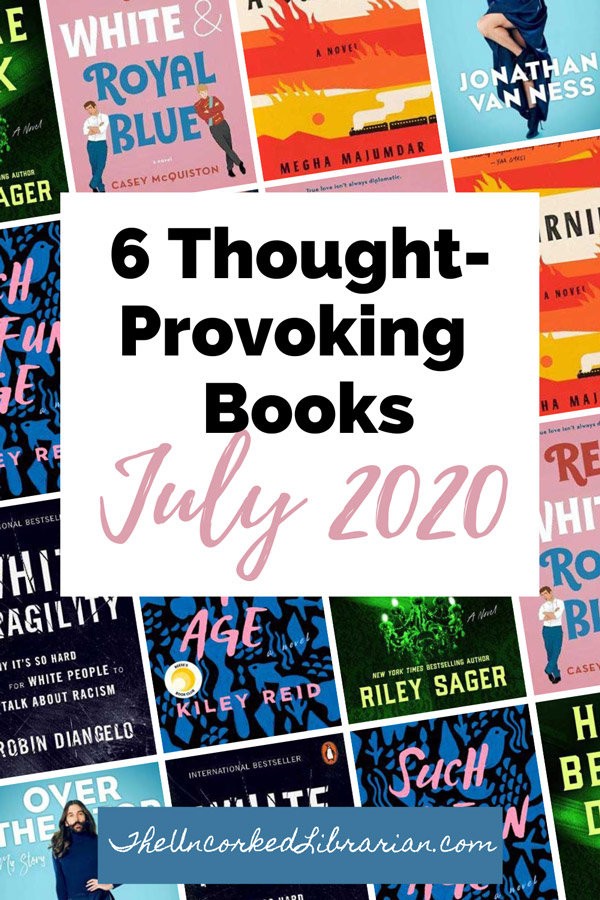 Currently Reading July 2020
*Books marked with an asterisk are ARCs that we requested in exchange for a fair and honest review or were freely gifted/offered by the author or publisher. Please know that dates of publication are subject to change for any new releases.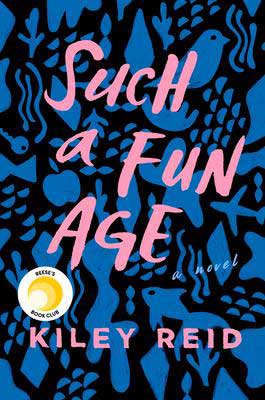 African American Literature | Book Set In Philly | Contemporary Women's Fiction
December 2019
If you are looking for a fictional book to read that will further your knowledge of the Black Lives Matter movement and systematic racism that exists today, I highly recommend Such A Fun Age. Through her strong characterization and diverse relationships, Reid tackles racism, classism, privilege, and prejudice.
Witness more complicated insight into white liberal racism and the savior complex. Delve into the fetishization of different ethnicities and cultures in a book that will make the conversation both necessary and uncomfortable.
Alix Chamberlain will soon become an infuriating name in your vocabulary because she is selfish, neglectful, and perpetuating the very same racism that she tries so hard to refute from her childhood. Yet with Alix, Such A Fun Age would not be as powerful or eye-opening. Well-intentioned 'Alixes' exists in many people today.
Alix hires 26-year-old Emira to take care of her brilliant and unique daughter, Briar. Emira is struggling to find her career while her other friends are becoming 'adults.' When a grocery store security guard stops Emira late at night and questions as to why she has a white child in tote, Alix becomes more and more obsessed with forming a relationship with Emira. Alix has a lot of guilt spurred from her past actions in high school.
A story full of loaded characters and toxic relationships, Such A Fun Age will leave you examining and checking all that you know about racism. Reid strongly identifies what is problematic with white consciousness in a way that people might recognize, understand, and think about more carefully. Kelley, as a highly flawed and problematic but seemingly better-intentioned character next to Alix, gave me more to consider. Amazon | Goodreads | Book Information→
---
Take The Uncorked Reading Challenge!
Travel around the world with our Uncorked Reading Challenge. Never be late to the party with unique new book releases. Get the latest movie and book lists straight to your inbox.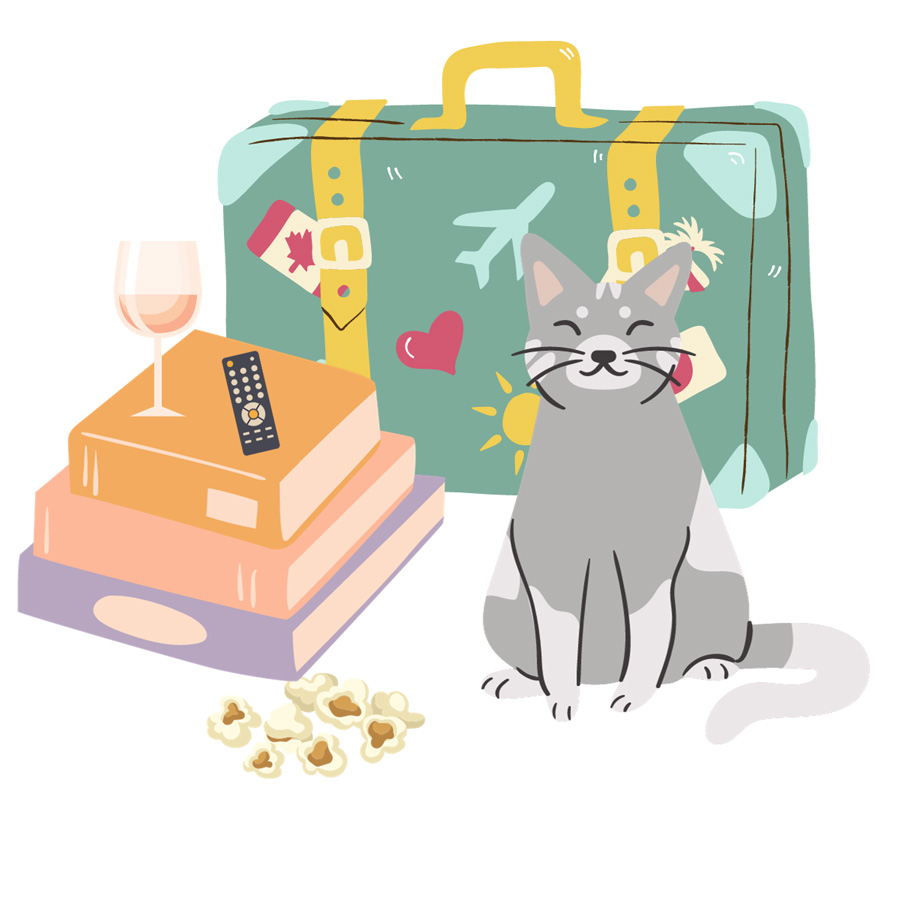 ---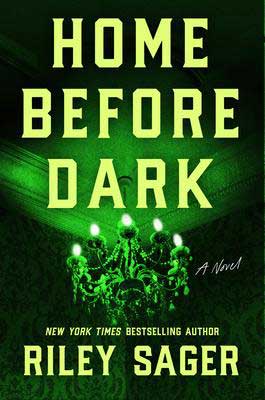 Murder Mystery | Book Set In Vermont | Ghost Thrillers
June 2020*
When I saw that Book of the Month named Home Before Dark by Riley Sager a June selection, I decided to last minute request a NetGalley ARC. I hadn't read Sager before, and a haunted house and Ouija board appealed to ghost-obsessed, teenage Christine.
With Maggie's father recently deceased, she is forced to confront her past. Twenty-five-years earlier, her family fled from Baneberry Hall, a home that her father alleged was haunted in his bestselling book. This book changed all of their lives, mostly for the worst.
Did Maggie's father embellish all of the novel just to earn some cash? Or was he hiding something more sinister? Against her promise, Maggie returns to the haunted home that foreshadowed her imminent death.
Maybe it was the hype of Home Before Dark paired with BOTM that ultimately led to this title letting me down. Home Before Dark wasn't that engaging, and I personally didn't connect with or care for any of the characters. The repetition grew a little incessant, and Sager couldn't hold the suspense or my interest within the middle chapters.
I appreciated the ending, plot twists, and how thankfully, not everything or everyone cleaned up so nicely. I felt moments of suspense or horror throughout, but with the lack of consistency, Home Before Dark just fizzled out on me. Personally, I would have loved more 'historical past' details. Home Before Dark isn't a bad escapist summer 2020 read, though, and many will still find it fun. Amazon | Goodreads | Book Information→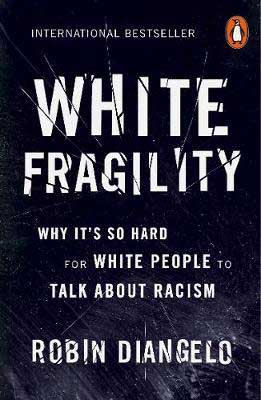 If you receive my newsletter, you know that I had an OMG white privilege moment when I realized that Band-Aids were meant to be skin color. I had never noticed this because Band-Aids match my skin. As Robin DiAngelo says, "Whites have blind spots on racism, and I have blind spots on racism."
No matter how liberal, aware, and educated I am, I still have a lot to learn–and it's a lifelong process. Which, is part of the reason why I picked up Robin DiAngelo's White Fragility. The book has received both praise and criticism–this is an anti-racism nonfiction title by a white author.
After seeing multiple people of color suggest the title, though, I wanted to read White Fragility. White Fragility is just one opener to get people thinking about racism and how white people react–guilt, tears, denial, blindness, and silence–when called out on their racism. DiAngelo names this process and reaction "white fragility."
DiAngelo talks about white defensiveness, the problems with colorblindness, and how racism isn't binary. When white people believe racists can only be violent, hateful, and bad people (think Charlottesville Tiki torches), we miss that some part of racism still exists within every one of us; we don't want to see ourselves as those bad people. Until white people start to realize how we've been socialized and the ways we consciously and unconsciously uphold white supremacy, we cannot overcome racism.
Paired with other readings by people of color, I found White Fragility insightful as a white woman. I learned more about systematic racism that I don't always see and how we use white solidarity to uphold white supremacy. Amazon | Goodreads | Book Information→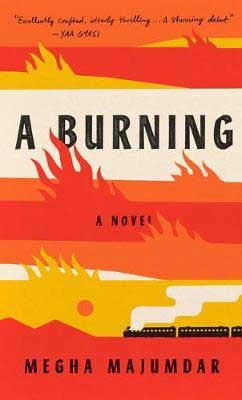 Political Fiction | LGBTQ+ | Book Set In India
June 2020
For my June 2020 BOTM selection, I knew that I had to read Megha Majumdar's A Burning. I studied South Asian history in undergrad, making this political fiction novel all the more appealing.
Jivan is Muslim and living in the slums of India. Life has not been easy for her. Luckily, she received a 10th-grade education but dropped out of school to help support her family, especially with a newly disabled father. When a terrorist organization attacks a commuter train in her neighborhood, killing hundreds, the police arrest Jivan.
Although innocent of the crime, Jivan had made an angry Facebook comment directed at the police and was allegedly talking to one of the terrorists on FB, unbeknownst to her. Unfortunately, the government needs someone to blame, especially with a new corrupt party hoping to win the upcoming elections.
A realistic story about power and women, A Burning is an impassioned novel about how three people in similar situations that were once united fall apart to save themselves. You have a transgender outcast dreaming of becoming a star and a physical education teacher easily persuaded to do the unthinkable when power and money dangle in front of him.
Atmospheric and plumped with social and political commentary, A Burning is simplistic yet intense and a cultural masterpiece. Readers will be thinking about this one long after closing the novel. Amazon | Goodreads | Book Information→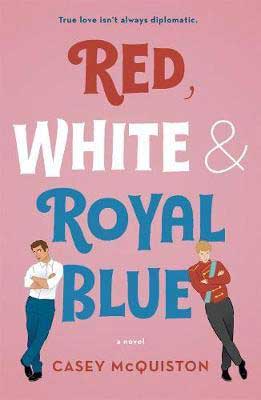 YA/New Adult | Book Set In England & Washington DC (and parts of Austin, Texas)
May 2019
One of my fun rom-com book selections this July included McQuiston's Red, White & Royal Blue. Technically, this romance is more YA than adult, but I am pretty sure it landed with the adult classification because of the sex, drinking, and swearing. The main characters are in college in their *very* early 20's so let's call it 'new adult' for all the parents who pretend not to know what happens in high school.
America's First Son, Alex, always thought that he hated Henry, the Prince of Wales. Turns out, his feelings are completely the opposite. Alex is just now realizing that he's bi. With foreign relations, politics, and well, the traditional ways of the Crown, Henry and Alex find themselves caught up in a secret and passionate AF affair. With his mom up for reelection, though, Alex could single-handedly destroy her chances at a second term. Can this end well?
Red, White & Royal Blue cracked me up, and I enjoyed the historical love letters and sexy scenes. A story about coming out and changing century-old beliefs and traditions, I highly recommend this escapist enemies-to-lovers read for those looking for a racier LGBTQ+ romance. Amazon | Goodreads | Book Information→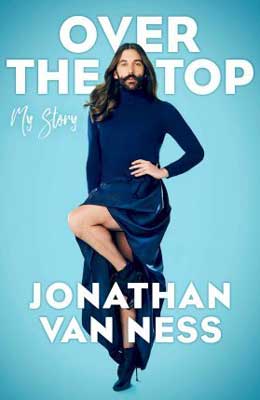 Biography | LGBTQ+ | Book Set In LA, NYC & Illinois
September 2019
One of the books that I've been waiting for since December from my local library finally arrived: Jonathan Van Ness's biography, Over The Top. You most likely know about Jonathan from Queer Eye, and you will definitely hear his tone alllll over this book. However, Jonathan shares a less bubbly side of his life, too.
Readers learn about Jonathan's self-destructive habits, addiction to sex, and traumatizing past as a survivor. He opens up about having HIV and talks about struggling in his career as a hairdresser.
I never expected the most well-written novel, but what I do appreciate is the self-love, growth, and inspiration that Jonathan offers to others. People fall in and out of their successes and recoveries. Jonathan lets everyone know that this OK as long as you get back up. People struggling with identity will find solace in Jonathan's spirit, and you'll definitely laugh along with him, too. I find JVN highly applicable, relevant, and relatable. I just love him. Amazon | Goodreads | Book Information→
What Books Are You Currently Reading This July?
What does your July reading list look like, and what books are you currently reading? Have you read any of the books above, and if so, what did you think? Discover July 2020's newest releases here.
You May Also Enjoy:
August 2020 Currently Reading
June 2020 Currently Reading
May 2020 Currently Reading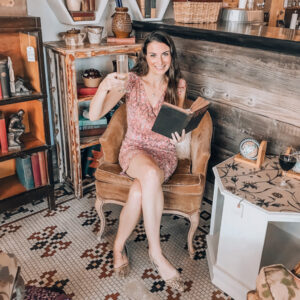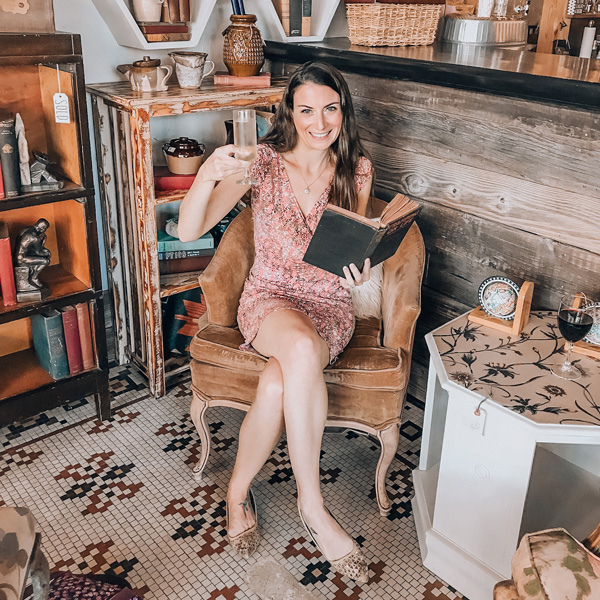 Christine (she/her) is the owner, lead editor, and tipsy book sommelier of The Uncorked Librarian LLC, an online literary publication showcasing books and movies to inspire travel and home to the famed Uncorked Reading Challenge.
With a BA in English & History from Smith College, an MLIS from USF-Tampa, and a U.S. Fulbright Fellowship in Christine's back pocket, there isn't a bookstore, library, or winery that can hide from her. Christine loves brewery yoga, adopting all of the kitties, and a glass of oaked Chardonnay. Charcuterie is her favorite food group.