Currently Reading: February 2020
What have we been reading this February 2020? Discover new art fiction, YA literary fiction, and books set in Switzerland and Iceland with mini-book reviews.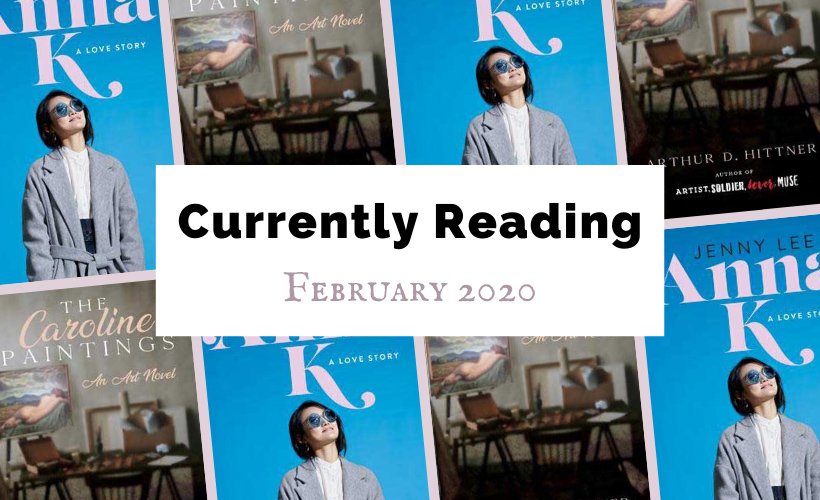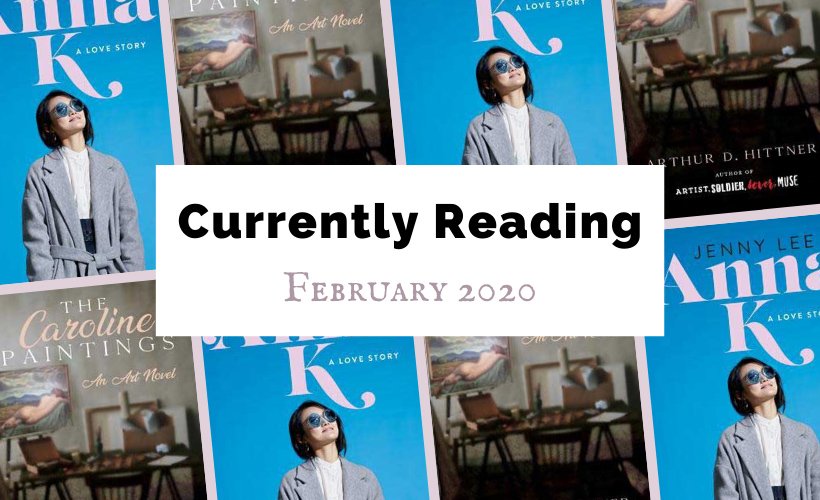 One of my goals for 2020 is to find more time to read. This includes both new releases for our monthly feature, Book Buzzed, and older titles set around the world or that showcase diversity.
Hence, welcome to TUL's newest feature: Currently Reading.
With a trip to Switzerland in the works plus our Uncorked Reading Challenge Icelandic theme, my February 2020 currently reading list is heavily European-based.
Excitedly, one of my favorite indie authors also published a new art fiction novel in January–and Arthur D. Hittner never disappoints.
Plus, I wanted to finish talking about one of my most anticipated March 2020 new releases.
So what books did we read this month for fun and travel? Let's get started!
February's 2020 Currently Reading List includes:
The Caroline Paintings by Arthur D. Hittner – Art fiction set in the south and MA
Her Husband's Secrets by Louise Mangos – Women's fiction & mystery set in Switzerland
A Tramp Abroad by Mark Twain – A classic set in eastern and southern Europe
Clouds Of Shifting Light by Carolanne Wright – Memoir set predominantly in Iceland
Anna K by Jenny Lee – Contemporary & multicultural YA new release set in NYC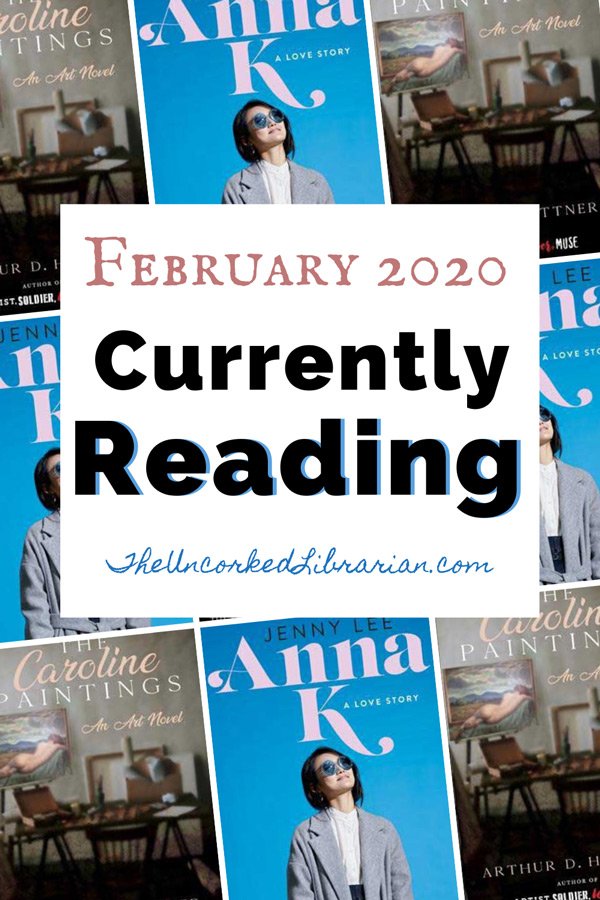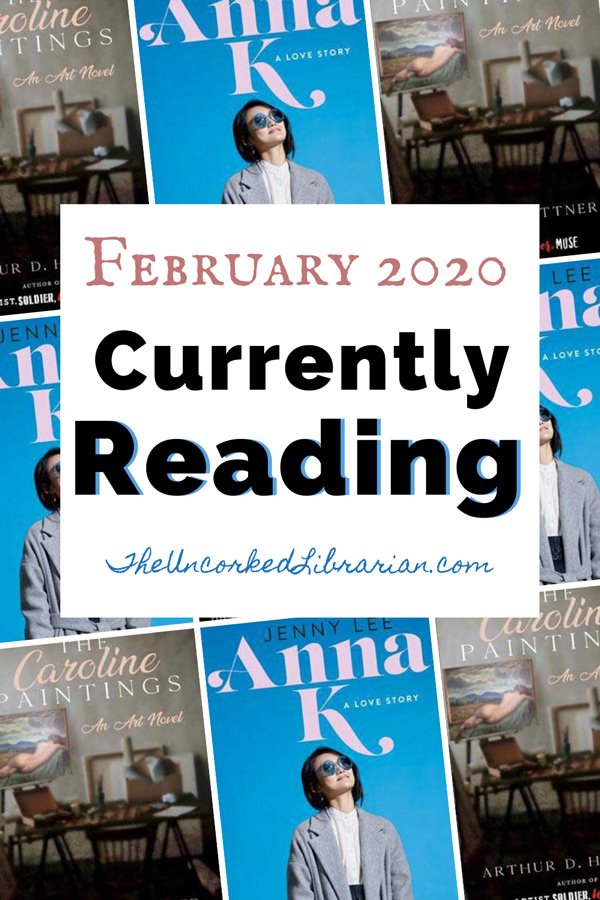 Currently Reading: February 2020 Mini-Book Reviews
Thank you so much to indie author, Arthur D. Hittner for sending me a free copy of The Caroline Paintings in exchange for a fair and honest review.
TUL has also reviewed two more of Hittner's novels: Artist, Soldier, Lover, Muse and Four-Finger Singer and His Late Wife Kate.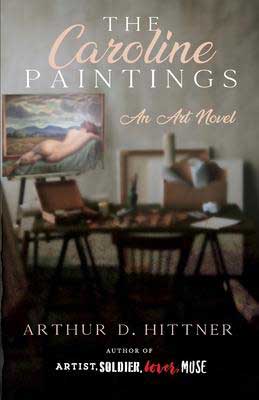 The Caroline Paintings: An Art Novel by Arthur D. Hittner
Indie Art Fiction
January 2020
A talented artist can never turn down a beautiful young muse, or so it seems in Hittner's latest 2020 novel, The Caroline Paintings. If you are looking for an indie art fiction novel with a lovable gaggle of seemingly mismatched characters that will make your heart swell, you'll love this amateur sleuth mystery.
After winning a bidding war over a storage locker filled with junk, Florida snowbird and Red Sox fan (cough, cough), Jerry, thinks he might have uncovered a hidden gem or two. Unsigned paintings send Jerry around the United States to uncover the mysterious artist along with art curator and historian, Max.
In perfectly woven and clever alternating timelines—with even a detail as simple as a $20 bill—readers meet the artist, Grant Elliot, and his stunning muse, Caroline.
Underage and a temptation that Elliot cannot resist, he paints Caroline in secrecy from his wife, her parents, and the world. These paintings are far too magnificent to hide forever, though.
With Caroline accidentally pregnant, both vow to keep the paintings and paternity a secret. Over the course of 60 years, Hittner leads a thrilling trail to the conclusion of Elliot's legacy—both in art and family.
You'll love The Caroline Paintings for its amiable and down-to-earth characters paired with an art history mystery rich in detail and friendship.
Plus, Hittner gently offers a few life lessons, too. Find your copy on Amazon. Add The Caroline Paintings to your TBR pile on Goodreads.
---
Take The Uncorked Reading Challenge!
Travel around the world with our Uncorked Reading Challenge. Never be late to the party with unique new book releases. Get the latest movie and book lists straight to your inbox.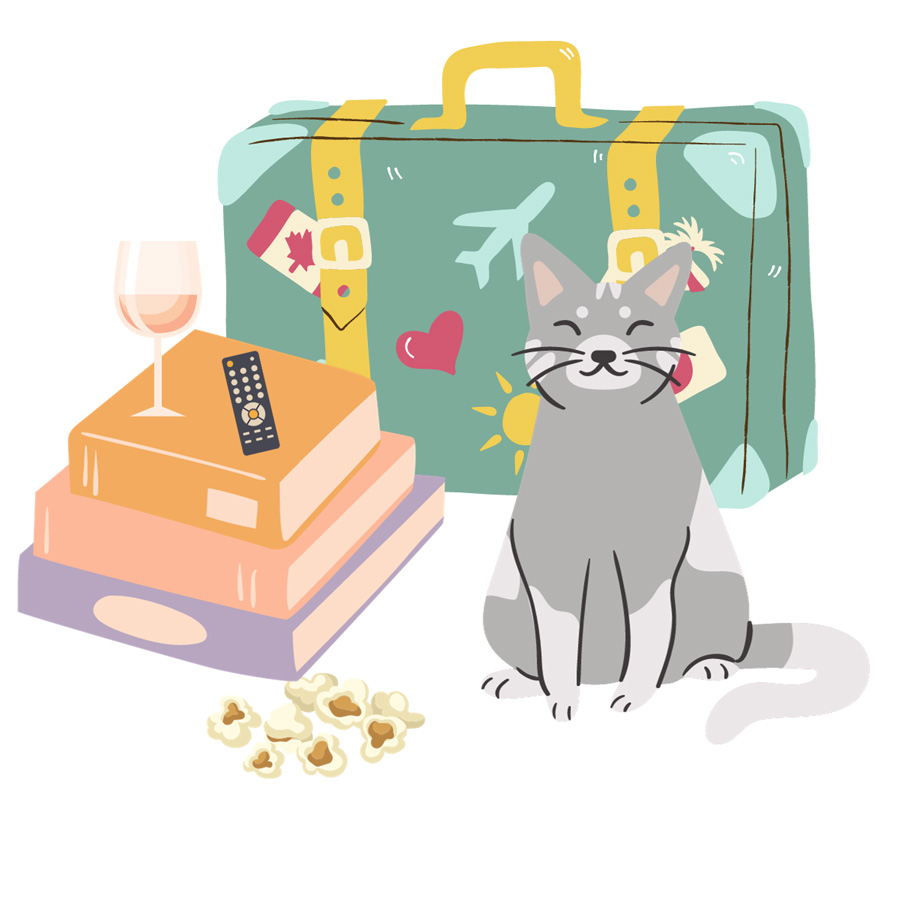 ---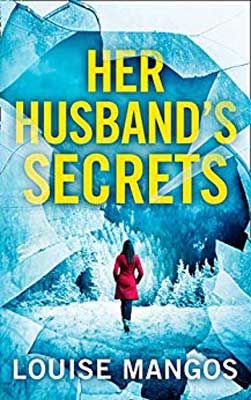 Her Husband's Secrets By Louise Mangos
Previously The Art of Deception
International Mystery & Crime Fiction
June 2019
CW: Domestic Abuse
With a trip to Switzerland in the works, Twitter followers alerted me to UK author Louise Mangos. Mangos grew up in the UK but has spent half of her life residing in the Swiss Alps.
I had no idea that Her Husband's Secrets would be an Orange is the New Black type of story filled with an accidental murder, in-laws from hell, and young love.
Add in a surprise pregnancy and a partner with a sickening glimmer in his eye, and you have for the makings of a captivating story of survival.
Lucie is on her way to the Greek islands during a gap-year from college when she meets Matt, a sexy playboy ski instructor. While readers instantly see all of the red flags, Lucie is smitten.
Warned by others that a terrifying rage burns inside of Matt, Lucie continually justifies his transgressions. When she becomes pregnant, they are forced into a one-sided marriage.
Her Husband's Secrets begins with Lucie in jail, though, and Matt is no longer alive.
Mangos shows us all that went wrong. With endless suspicions of an unfair trial, Lucie must prove her innocence if she ever wants to see her son again.
Not only do you feel for Lucie's story, but like OITNB, Mangos comments on prison politics and being locked up abroad.
Lucie's is a survival story, and in the end, she must come to realize her past mistakes—and let go. Find your copy on Amazon. Add Her Husband's Secrets to your TBR on Goodreads.
Also find Her Husband's Secrets on this Snow-Capped Books About Switzerland reading list.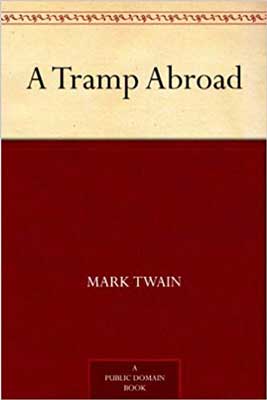 A Tramp Abroad by Mark Twain
American Classic Literature | Travel & History
1880
To add to my Switzerland reading list, I could not pass up reading Twain's, A Tramp Abroad. Full disclosure that I read only the excerpts set in Switzerland, including parts that discussed the Alps and cities like Interlaken and Lucerne.
Twain is 'tramping' across eastern and southern Europe to countries like Switzerland, Germany, and France. His account is both fictional and autobiographical.
Unlike Twain, I am pretty sure that we won't be hiking in the Swiss Alps, and his stories are both comical and terrifying.
Twain speaks to Alps treachery with tales of a newlywed falling to her demise. Readers meet a diverse and animated group of characters.
Twain touches upon what brings people to Switzerland, and you gain a better feel for the country.
Grab a free copy of A Tramp Abroad on Amazon or check it out on Goodreads.
---
Thank you so much to the author Carolanne Wright for providing me with a copy in exchange for a fair review. Unfortunately, Clouds Of Shifting Light is my first DNF of the year—I made it a little over halfway through.
---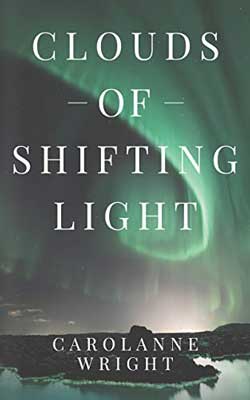 Clouds Of Shifting Light by Carolanne Wright
Memoir | Book Set In Iceland
December 2019
With our February 2020 Reading Challenge theme of 'books set in Iceland,' I wanted to find a newly published novel predominantly set in the land of fire and ice.
Warning: This will be a less than stellar mini-book review. I apologize to the author who was so kind as to gift me a copy.
I imagined Clouds Of Shifting Light resembling an Icelandic Eat, Pray, Love. However, whereas Gilbert truly goes on an inspiring journey to find and better herself, Wright seems to get trapped in negativity and cultural assumptions.
Instead of being inspired, I actually found myself turned off with the stereotypical portrayal of different countries—especially within the Middle East and Asia along with Mexico—and the overall grumpy tone of the novel.
Clouds Of Shifting Light originally captured me with the heart-wrenching story of Wright losing a child, her marriage falling apart, and fear that her daughter would inherit the same illness that took her son.
The first well-written chapters had me in tears. Wright can write.
While I understand that these events along with long-term undiagnosed Lyme Disease, caused Wright anger and pain, instead of growing, the book felt like a tirade against cultures and the world.
The trouble with some travelogues
Clouds Of Shifting Light came off as selfish—and not in the "I need me time" to take care of myself before I can raise my daughter kind of way.
As a world traveler, I found this novel the epitome of white, blind privilege and misery. I kept wanting it to get better: For there to be an epiphany of OMG, I AM AWFUL and AM BEING AWFUL.
This doesn't happen in the 60% of the book, and I could take no more. I hope by the end Wright found peace and understanding—and not at the expense of others and her endless path of self-righteous, self-destruction.
Yes, you might not always have electricity or running water abroad. Sorry, there were no large lockers left for your stuff at the Blue Lagoon. Plus, your daughter puking all over herself and leaving a soiled mess for staff never justifies leaving your hotel room a mess—just because you are unhappy.
If nothing else, Clouds of Shifting Light is a conversation starter for how to travel (and not travel) abroad. I struggle with the vague 5-star Goodreads reviews after reading this one. Find Clouds Of Shifting Light on Amazon.
---
I requested Anna K by Jenny Lee from NetGalley and received a free copy in exchange for a fair and honest review.
---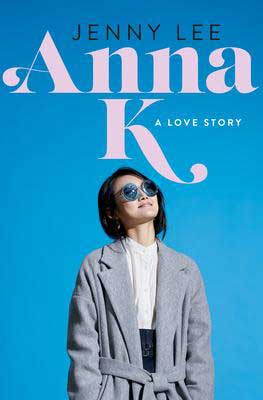 Anna K: A Love Story by Jenny Lee
YA Contemporary & YA Fiction Set In NYC
New Release March 2020
When I heard that one of the March 2020 book releases included an over-the-top YA romance written in honor of Tolstoy's Anna Karenina, I wanted it. If you love Riverdale, Anna K. is for you.
Like Anna Karenina, Anna K. is somewhat long, alludes to many of Tolstoy's characters and their tragedies, and references Tolstoy himself.
Confession: while I know the story of Anna Karenina, Madame Bovary put me over the edge in college. I have yet to read Anna Karenina. I can't say a lot comparing the two.
However, I loved Anna K, which seems like Crazy Rich Asians in teenage form with more drugs. Add in a little Gossip Girl, and I am sure that conservative parents are going to be a little less than pleased–WHICH IS WHY I LOVED IT.
How you tie in Tolstoy with a Kim Kardashian-like sex tape is beyond me, but I am all for it. Plus, Lee addresses drug addiction, mental illness, and dysfunctional families.
Lee tours readers through high society teenage life; of course, I have NO idea if this is accurate, but I have a sneaking suspicion… You'll find love triangles, bad and good parenting, and teenagers dating.
While maybe a tad long, I think you'll love the diversity, teenage drama, and love story. Anna K is your everywoman, and I hope you fall for her story as much as I did. I loved them all. Amazon | Goodreads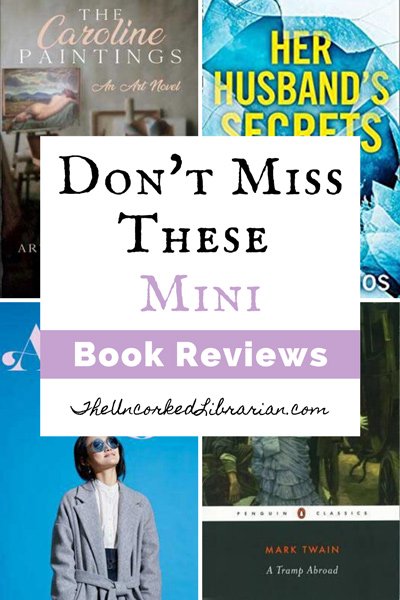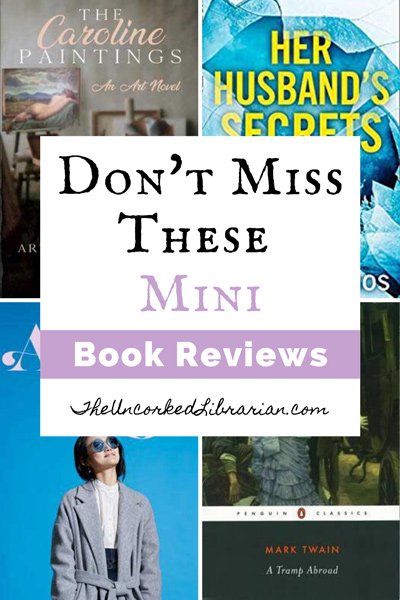 What are you reading this month?
Let us know what you are currently reading this February 2020. What's been your favorite and least favorite book?
You May Also Enjoy:
February 2020's Reading Challenge: Books Set In Iceland
February 2020 New Releases
March 2020's Reading Challenge: Mulan Retellings
March 2020 New Releases
Currently Reading: March 2020
Currently Reading: April 2020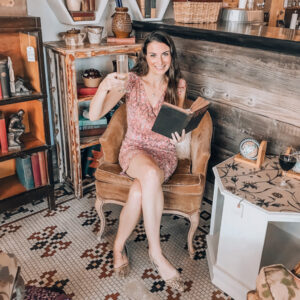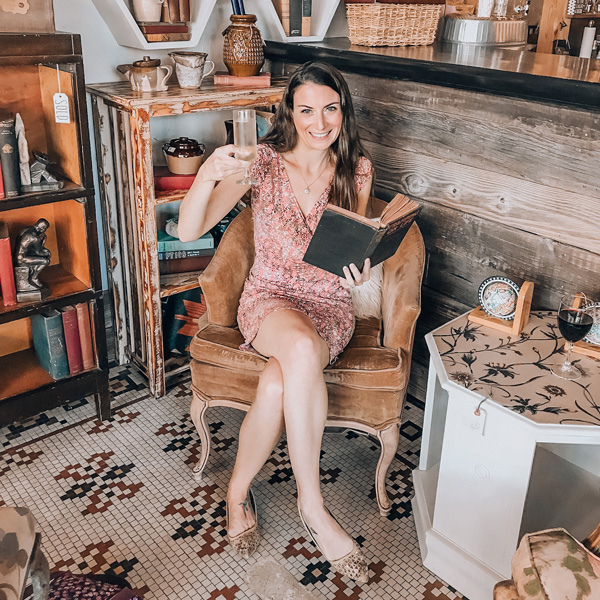 Christine (she/her) is the owner, lead editor, and tipsy book sommelier of The Uncorked Librarian LLC, an online literary publication showcasing books and movies to inspire travel and home to the famed Uncorked Reading Challenge.
With a BA in English & History from Smith College, an MLIS from USF-Tampa, and a U.S. Fulbright Fellowship in Christine's back pocket, there isn't a bookstore, library, or winery that can hide from her. Christine loves brewery yoga, adopting all of the kitties, and a glass of oaked Chardonnay. Charcuterie is her favorite food group.