Are you looking for books to read lately? Don't miss our Currently Reading August 2020 issue here on TUL filled with books about racism, friendship, and overcoming some of life's toughest challenges. This issue is also filled with nonfiction, new releases, and a few recent Book of the Month selections.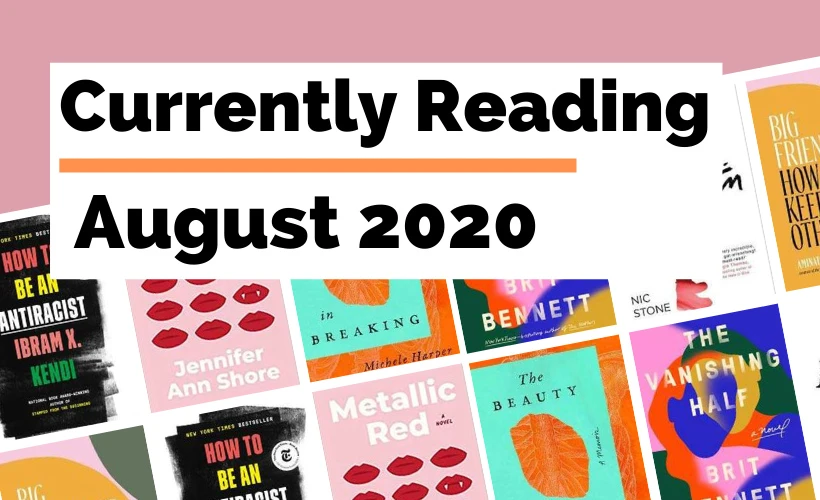 Even though the pandemic is still raging, I've found that I channeled much of my concentration back into books. I'm pretty sure that this is proportional to the amount of time we've spent outdoors in nature–hiking and chasing waterfalls.
Our issue of Currently Reading August 2020 is a lot deeper and more intentional this month. I read three nonfiction novels, Big Friendship, How To Be An Antiracist, and The Beauty In Breaking, all of which I highly recommend to enhance your life, knowledge of racism, and to remember your connections with friends.
Of course, I also had to read indie author Jennifer Ann Shore's newest YA vampire novel, Metallic Red, and I wanted to dive into the popular and essential The Vanishing Half and Dear Martin — both of which talk about racism and also discuss the importance of the Black Lives Matter Movement. Nic Stone, the author of Dear Martin, also has a sequel publishing in September that we'll be sharing with you later this month.
Below, find mini-summaries and reviews for each of these 6 books in case you want to grab a copy. Let's get started!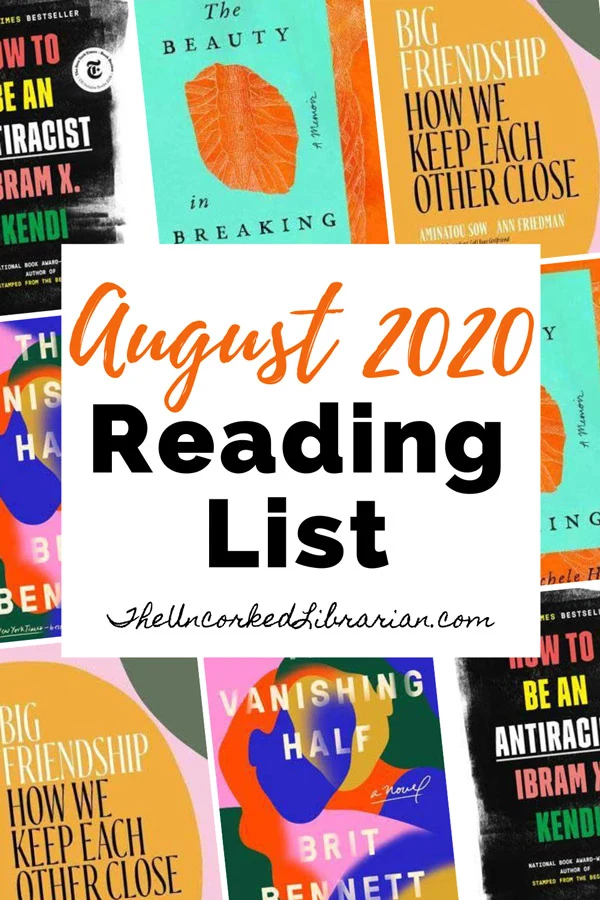 Currently Reading August 2020
*Books marked with an asterisk are ARCs that we requested in exchange for a fair and honest review or were freely gifted/offered by the author or publisher. Please know that dates of publication are subject to change for any new releases.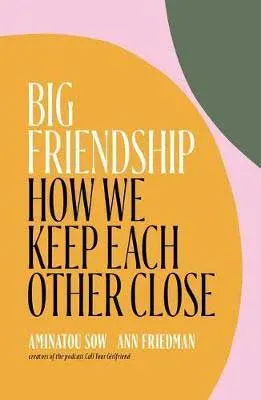 Women's Studies | Nonfiction | Friendship
July 14, 2020*
One of the July 2020 Book of the Month selections, I decided to snag a last-minute copy of Big Friendship. I had never listened to the authors' Call Your Girlfriend podcast before, but this year, I've been championing podcasters' books like Stay Sexy & Don't Get Murdered.
While I wouldn't say that Big Friendship is revolutionary or incredibly engaging, I did appreciate Sow and Friedman's discussion of how and why friendships fail and what we can do to sustain them. Friendship in adulthood is hard, y'all.
Big Friendship reads more like a retelling of Sow and Friedman's friendship and how it started with sparks and fire and almost blew out until they sought therapy. As both authors note, they are not experts, but they do pull from mentors, psychologists, therapists, and scholars.
For readers looking for advice on how to better navigate and understand interracial friendships, Sow and Friedman demonstrate that racism exists even in the most loving friendships and what friends can do to acknowledge this and grow.
I appreciate the Shine Theory where if you don't succeed, neither do I, and that instead of being petty with your competition–which says more about you–embrace, mentor, and help each other. So yes, while I'm not head over heels for Big Friendship, if you are struggling with your current relationships, I'd give this one a go. Amazon | Goodreads | Book Information→
---
Join The Uncorked Reading Challenge Today
---
Travel around the world with the Uncorked Reading Challenge. Get the best book and movie recs straight to your inbox. Sign Up Now.
---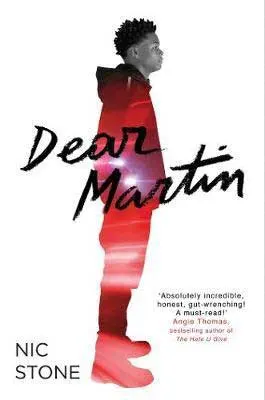 YA | Books About Racism | Book Set In Atlanta, GA
September 2018
With the sequel releasing in September — Dear Justyce — I had to pick up Dear Martin ASAP. I also follow Nic Stone on Instagram, an account I highly recommend for everyone. Stone is brilliant and such a conscious and powerful content creator.
A YA novel about MLK, Black Lives Matter, and racism, everyone–including adults–should read Dear Martin. Justyce writes letters to and finds inspiration in Dr. Martin Luther King as he tries to navigate his life as a young Black man. While trying to help his drunk girlfriend who looks white, a racist police officer abuses and cuffs Justyce. Soon after, we watch a series of debates and discussions about racism and equality in the U.S., ending with more police brutality and a take on the flawed 'justice' system.
Dear Martin will break your heart, enrage you, call for you to rise up, and light a fire for social justice. For readers of Angie Thomas, you'll love Nic Stone's honest and vivid portrayal of the broken and racist systems in America along with white supremacy, racial profiling, and the endless murdering of innocent Black men. Dear Martin is inspiring, relevant, and hopefully eye-opening for many. Amazon | Goodreads | Book Information→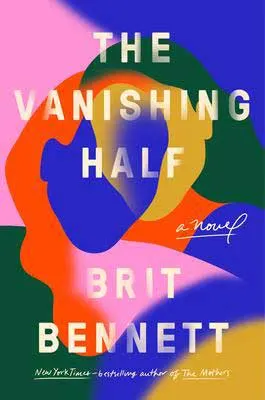 Book About Race & Racism | Women's Fiction & Coming Of Age | Book Set In The Deep South & CA In the 1950s & 1990s
June 2020*
One of the most talked-about books this summer and a BOTM selection, I last-minute requested an ARC for The Vanishing Half well after it published. I am SO thrilled that the publisher sent me a copy. I cannot even begin to imagine what the library wait time is for this one.
If you are looking for a gripping and authentic book about race and racism, you'll love The Vanishing Half – which also has LGBTQ+ elements that I wasn't expecting. Discover an in-depth discussion about identity and families, too. There is so much love but also endless and even shocking heartbreak.
Growing up in a Black community in the Deep South, the Vignes sisters have witnessed the most horrid of crimes within their own family. These memories shape all that they know about race and who they will become because of it.
One sister marries a Black man, and we watch as she escapes domestic abuse and raises her daughter back at home. The other sister passes as white, creating a web of lies and giving up her past, completely. When their daughters meet, the sisters are temporarily reunited.
I don't think you'll find a more thought-provoking title this summer that will make you feel so many emotions and leave you with endless questions. Amazon | Goodreads | Book Information→
---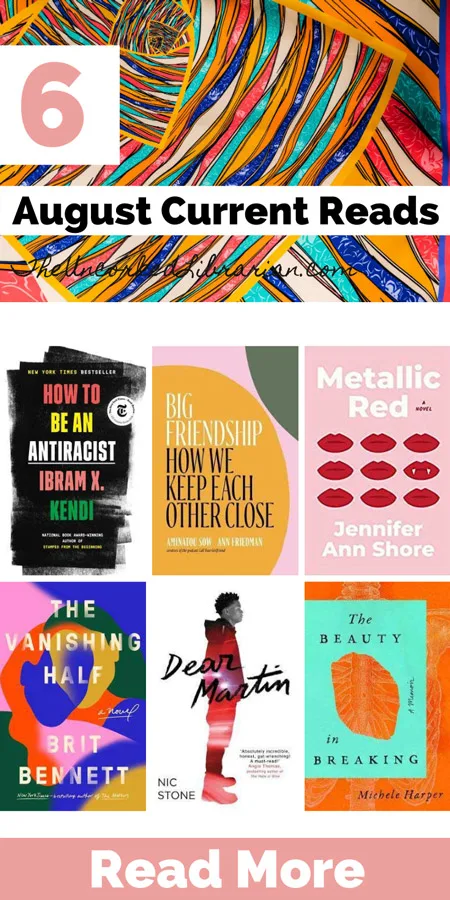 ---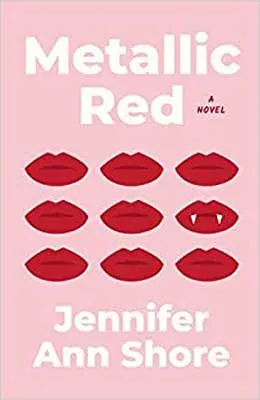 YA Vampire Fiction | Indie
July 2020*
For Currently Reading August 2020, Jennifer Ann Shore's latest, Metallic Red, cut my TBR line. Jennifer is one of my indie author friends, and I read all of her new books. We both share a love for vampires, feminism, food, and YA, which makes Metallic Red the perfect escapist vamp read.
Mina is half-vampire and half-human. While she wants to experience a traditional senior year in a public high school, she is also preparing to become Queen of the vampires of Appalachia. Caught between her two identities, she questions how and if she can successfully merge the two worlds together without accidentally draining her new beau. All of this is happening while someone has poisoned her uncle, the Vampire King, and a vamp murderer is on the loose, killing innocent young women. Does she have enemies and why?
I loved the modern-day commentary about social media, entrepreneurialism, and Ted Talks. Laugh out loud at the graham cracker vs cookie debate and garlic allergy from her mom ingesting too much of Olive Garden's endless breadsticks while pregnant. Eloise and Mina are anti-Mean Girl feminists, and Mina would rather wear a Pant Suit than a gown to homecoming. I am pretty sure that I am Team Charlie, and that you'll fall back into the nostalgia of high school with this July new release. Metallic Red is my favorite of Shore's books. Amazon | Goodreads | Book Information→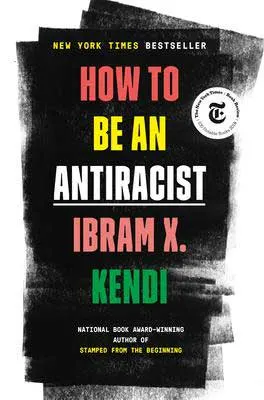 Book About Racism | Nonfiction
August 2019
Another one of the most talked-about books of 2020, even though it published in 2019, includes Ibram X. Kendi's How To Be An Antiracist. If you are looking for a nonfiction book about racism and how you can be a part of the solution, I highly recommend reading Kendi.
There is no way that I can begin to adequately summarize Kendi's philosophy, but he talks about how you are either a racist or an antiracist. We all jump between these identities at different times. In order to be an antiracist, you have to be "one who is supporting an antiracist policy" through your words and actions.
Kendi goes on to talk about racism in our biology, ethnicity, culture, spaces, gender, and sexuality. He also points out how growing up as a young Black man, he perpetuated many of his own racist beliefs. Each chapter begins with a set of definitions, and Kendi draws from studies and his own personal experiences.
How To Be An Antiracist is one of those titles to pair with a variety of books about racism, especially if you want to learn more about the BLM movement, understand how to combat racism, and charge forward in a more equal society filled with equal opportunities. Amazon | Goodreads | Book Information→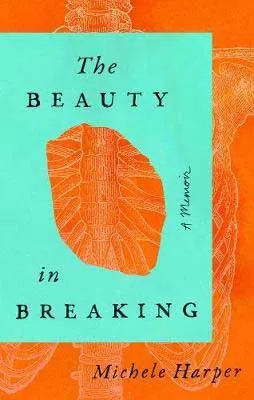 Women's Nonfiction | Memoir | Black Women's Biographies
July 2020*
I might just have a new favorite book of the year: Michele Harper's The Beauty In Breaking. This inspirational and spiritual nonfiction novel was also my Book of the Month selection, and I didn't want it to end.
As a Black ER physician, Michele recounts a childhood of abuse, surviving divorce, and her different roles as a doctor through her own eyes as well as interactions with her patients. Harper discusses trauma, racism, sexism, healing, and professionalism. I wanted to cry after pretty much every chapter—and not from sadness. There is beauty is breaking, and this novel fully engrossed me.
Not only did Harper make me suddenly want to become an ER doctor, but she reinforces that there is more to healing than just medication. Even though Harper has science-based schooling, she advocates for yoga and meditation, too, which I love. There is something so relatable and real in this extremely poignant and well-written life story. Amazon | Goodreads | Book Information→
What Books Are You Currently Reading This August?
What does your August 2020 reading list look like, and what books are you currently reading? Have you read any of the books above, and if so, what did you think? Discover August 2020's newest releases here.
You May Also Enjoy:
July 2020 Currently Reading
June 2020 Currently Reading
May 2020 Currently Reading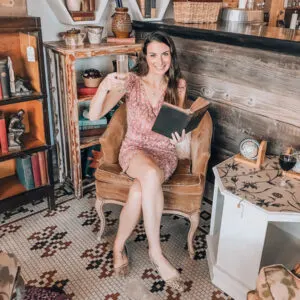 Christine (she/her) is the owner, lead editor, and tipsy book sommelier of The Uncorked Librarian LLC, an online literary publication showcasing books and movies to inspire travel and home to the famed Uncorked Reading Challenge.
With a BA in English & History from Smith College, an MLIS from USF-Tampa, and a U.S. Fulbright Fellowship in Christine's back pocket, there isn't a bookstore, library, or winery that can hide from her. Christine loves brewery yoga, adopting all of the kitties, and a glass of oaked Chardonnay. Charcuterie is her favorite food group.