Are you looking for books for art lovers that are similar to The Art Forger? Check out Arthur D. Hittner's historical art fiction novel, Artist, Soldier, Lover, Muse.
---

Books For Art Lovers: A Historical Art Fiction Novel To Top The Art Forger
Books for art lovers, such as Shapiro's The Art Forger, are a unique trade in their own. Hittner surpasses the brilliance of The Art Forger with his well-painted New York Depression-era filled with characters larger than the canvases Henry Kapler painted them on in his humble studio.
Arthur Hittner encapsulates the heart and soul of art and love just as Henry captures the raw emotion of the women and situations surrounding him. Hittner's painting is one of exquisitely sketched characters. He sheds light on a historical time period drowning in darkness.
A swift and intensive plot and intellectual read, Artist, Soldier, Lover, Muse transplants readers into the time of the Great Depression. The novel dares readers not to fall in love with the art world and its artists. The next time I visit a museum, I can assure you that Henry Kapler will whisper in my ear a tour of appreciation, muses, and love.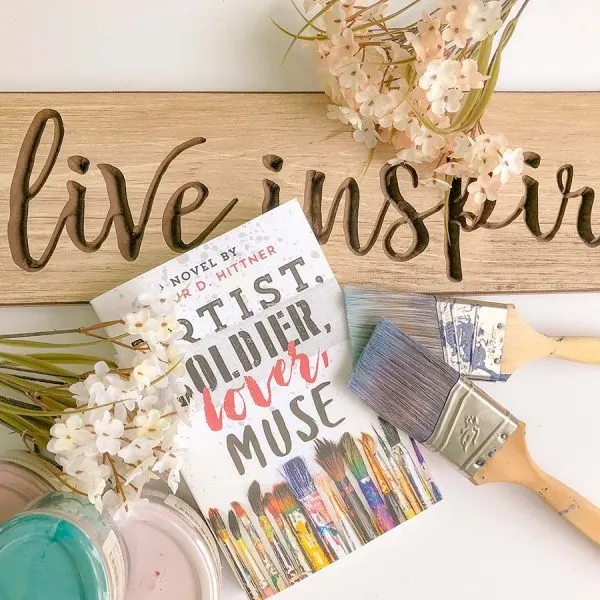 Adult Books For Art Lovers: A Book Review of Artist, Soldier, Lover, Muse by Arthur D. Hittner
Based loosely on artist Harold J. Rabinovitz (1915-1944) as well as prominent baseball players, muralists, painters, and major historical events, readers time travel to the 1930s and '40s. Enter Henry Kapler. Henry is the should-be star of his Jewish family's eyes. Although medical school is his father's dream, Henry attends Yale with secret passions and ideas. He is a talented young artist and pacifist caught in a time of war and economic turmoil.
Initiating his career with a painting of a working-class family during the Depression, Henry's critics and champions crave more. From the endearing and humble black baseball player, Bunny, to a burlesque beauty with an abusive lover, Henry paints with a life force that becomes his superpower. Controversy and edge along with sharp objects follow his paintings from studio to gallery. The scandal only helps Henry gain notoriety in the increasingly competitive and brutal art world.
---
Don't Miss Out On These Great Historical Fiction Books:
---
A Love Story That Should Upset This Smithie But Instead Made Me Cry Into The Pages
Along with the desire to succeed, books for art lovers have to incorporate love itself. I cannot imagine any artist, writer or painter alike, not having emotions driving their works. Henry falls for Fiona, a WPA muralist.
Fiona could be a Smith woman. Strong, levelheaded, educated, and self-respecting, Fiona is a force of nature and progress. Trusting or slightly nonchalant—but certainly not naïve—she rightfully worries that Henry has a wandering eye.
Fiona's abusive and drunkard cousin's mistress, Alice, has caught Henry's artistic gaze. He desires Alice as his fiery and damaged muse. Painting a gorgeous and provocatively vulnerable woman over and over tempts Henry into a predicament. Without spoiling the novel, he falls for two women.
The polygamous situation should leave anyone reeling. However, the ending is tied together so peacefully and reverently, I could not hate Henry or even be upset with Hittner. These ladies, our antagonists, are the brave and shining light in this story. I found myself barely faulting Henry by the end. He does right by both women, even though he has a few scumbag moments at their expense. I love them all.
Why You Should Uncork Artist, Soldier, Lover, Muse
Filled with history and love, Artist, Soldier, Lover, Muse kept me awake for hours. From deadly affairs to living up to familial expectations, Hittner covers unbelievable ground in a short amount of time. Details trickle throughout the entire plot, seamlessly binding and intertwining characters into one cohesive life story.
Rich in culture—from the arts and baseball to jazz and the New York lifestyle—Hittner weaves passions to create his own masterpiece. By far, Artist, Soldier, Lover, Muse is one of the best-written books that I have read this year. The ending is poetic and will stick with readers for a long time to come.
Find your copy of Artist, Soldier, Lover, Muse here: Amazon
Artist, Soldier, Lover, Muse Book Information
Artist, Soldier, Lover, Muse by Arthur D. Hittner (Apple Ridge Press 2017)
I would like to personally thank Arthur Hittner for sending me a free copy of his book. I received this title in exchange for this honest and unbiased review.
About The Author
Arthur Hittner is no stranger to art or baseball. He has been writing about the subjects for over 20 years. An avid collector of American art from the Depression era, he is well versed in the history and scholarship behind the art world. You can read more about him here.
WW2 Book List Just For You:
50+ Best Books Set During WW2
36+ World War 2 Historical Fiction Books Surrounding The War
YA & Middle School WW2 Books
Do You Love Books About Art? Share The Passion & Pin It!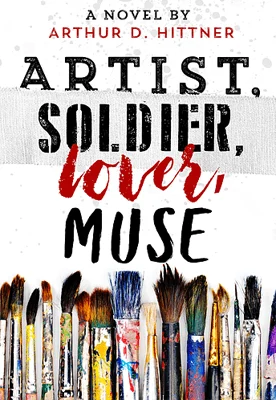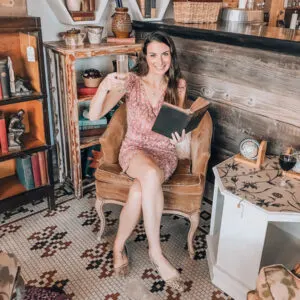 Christine (she/her) is the owner, lead editor, and tipsy book sommelier of The Uncorked Librarian LLC, an online literary publication showcasing books and movies to inspire travel and home to the famed Uncorked Reading Challenge.
With a BA in English & History from Smith College, an MLIS from USF-Tampa, and a U.S. Fulbright Fellowship in Christine's back pocket, there isn't a bookstore, library, or winery that can hide from her. Christine loves brewery yoga, adopting all of the kitties, and a glass of oaked Chardonnay. Charcuterie is her favorite food group.