Are you looking for more unique blogging tricks and tips? Check out these blogging hacks and tools from a wide variety of niche bloggers to learn how you can blog better and engage your audience.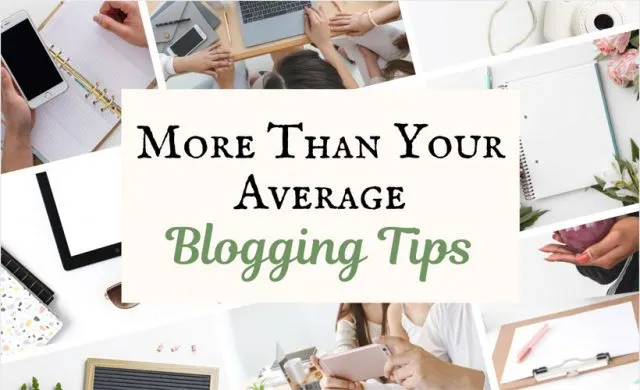 We all know that starting a blog is hard work, and the key is patience. As bloggers, we are constantly told to focus on Search Engine Optimization (SEO), create optimal blog content, and be consistent.
Blogging for beginners' guides will talk about the best plugins, blog hosting sites, your very first blog post, domain names, search engines, and affiliate marketing.
But what about the more advanced and uncommon blogger tricks and tips that no one tells a new blogger about? Or the blogger hacks that you just don't want to believe or listen to?
TUL invited bloggers from all niches–books, travel, lifestyle, and blogging–to share their blogging tricks that helped them increase blog traffic and engage audiences. Some of these blogging tips will also keep you better organized and more productive.
Find blogging tricks and tips such as:
Be the expert and write about what you know.
Spice up your posts with relevant, unexpected, and unique content.
Master blogging by treating your audience like they are your best friend.
Target your posts at one person and provide value that answers pressing and relevant questions.
Market your blog within the right communities and create sincere engagement.
Focus less on the social media numbers and more on the content and people who matter. Not all sharing threads are created equal.
Build aspects of your brand and blog that you can control first before getting sucked into the social media vortex.
Market offline, put yourself out there, and have business cards ready to go.
Utilize blogging tools like Gutenberg blocks, speech-to-text apps, and password managers to increase efficiency.
Create a schedule, and treat your blog like a serious business.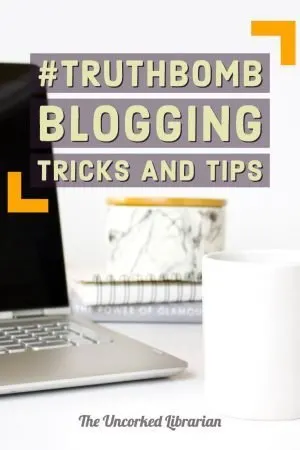 What You Put In A Blog & How You Write Matters
Blogging Tips For Writers: Content, Content, Content
If you are wondering what to put in a blog post and are looking for writing tips, start with what you know. Both Google and your readers want to see that you have authority over a topic.
Some of the best blogging tips and tricks from travel blogger, Helene of Wandering Helene, incorporate this writing advice (tips 1-3):
1. Be The Expert: Write About What You Know
Write about your expertise. A lot of bloggers specialize in something outside of blogging. I studied anthropology and a lot of my coursework focused on food and culture. Also, I love reading articles about different cuisines, traditional foods, or people eating outside of their comfort zones.
2. Conduct Research Before You Write
I didn't want my article to be a repeat of all the others so I spun it as Overcoming American Food Taboos. Because of my expertise and passion for the topic, I researched extensively using academic journal articles, academic books, and news publications.
The research for that article certainly took much longer than my others but the article also ranks quite well. In fact, that blog post is ranking on the first page for a couple of keywords. I did not write this article with SEO keywords in mind.
3. Write For The Masses While Demonstrating Your Knowledge and Passion
I conducted keyword research to verify if people were searching for content around food taboos, but that is where it ended. I wrote the article in an academic research paper style but for the masses. An article like this can help cement your expertise in a topic and provide additional authority for other articles linking to it.
---
---
Once you know what you are writing about, it's time to add glitter to your content.
Tiffany, a book blogger from Read By Tiffany, has some of the best blogger tricks and tips (blogging tips 4-6) in regards to writing and spicing up your content. She also has great blog post ideas:
4. Add Unique & Extra Relevant Content to Your Posts
There are so many posts, reviews, tips & tricks, and discussions posted in the blogging community every day. In the vast sea of the world wide web, it is daunting to figure out how to create something that feels impactful and seen.
One of the best ways to seem more personable and to take your posts to the next level is to add unique and extra relevant content.
If you traveled somewhere recently, introduce the reader to the local cuisines and your favorite eats! An easy way to your readers' hearts…is through their stomach.
5. Give Your Audience Something That They Didn't Know They Needed
I primarily blog about young adult books. As a book blogger, book reviews are an integral part of my content. However, there are thousands of book reviews posted in a single week alone so it can be difficult to stand out.
One thing I started doing this year that my audience loved included adding recipes to my book reviews.
For example, I posted a book review for Always and Forever, Lara Jean by Jenny Han. In addition to my normal review, I added a recipe to my banana bread recipe. While banana bread isn't specifically made in the story, Lara Jean is known to be a talented baker.
---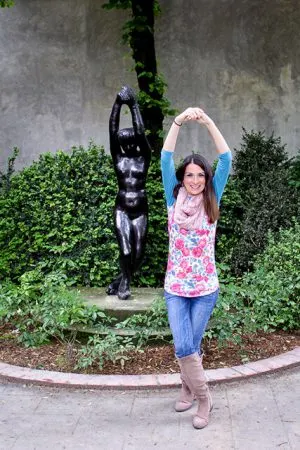 ---
6. Include Pictures Because A Good Graphic Is Truly Worth 1,000 Words
Many people often overlook the impact of adding photos to a blog post. From GIFs to stock images to personal photos taken on your recent vacation, a few colorful images can do wonders for your post and the reader's eyes.
First, pictures make the content much more easily digestible when large chunks of text are broken up with relevant pictures. Secondly, it makes YOU (the blogger) much more personable. GIFs serve a sneak peek to the blogger's favorite memes and TV show references.
Travel photos make the reader feel as if they were on vacation with you. It's much more enjoyable to experience a story rather than read an essay.
Another one of my favorite ways to add some color and fun to a post is to create a mood board or an aesthetic piece. For my book reviews, a mood board serves as a great tool to give readers a visual sneak peek of the story without spoiling any of the actual content.
---
---
Master Blogging By Mastering Your Audience
You Are A Person. Your Readers Are People.
Disability lifestyle and parenting blogger, Lorna from Gin and Lemonade, equally loves the idea of appealing to your audience and writing in your own voice.
Lorna's blogging tips and tricks (7 & 8) is that writers should pretend that you are talking to a friend:

7. Write Like Your Audience Is Your Friend & Be YOU
I started blogging on my current blog nine years ago. I suppose that isn't very current anymore. But my point is this: Back then blogging was more like journaling in public.
This blogging-style hasn't changed for me.
And that's my quirky blogging tip: Pretend it's just you and the screen. Blog like no one is reading. Except these days, we hope people are reading.
Pretend your readers are your best friends. Or, that blogging is a conversation over coffee with one friend.
Now, I'm not saying air your dirty laundry. And no one is going to care what you had for dinner, unless you're a food blogger.
We want people to read us and buy what we're recommending, like our books when we finish writing them. That's not just me, right?

8. Write A Two-Way Conversation & Don't Be Afraid To Re-Write
What I'm saying is, blogging is a two-way conversation, a mutual friendship. It isn't all about you, and don't make your readers do anything you wouldn't do.
Also, if what I'm saying sounds like writing, I re-write it.
Always have something to say. Don't stop writing. Don't throw your laptop out the window. And don't give up.
---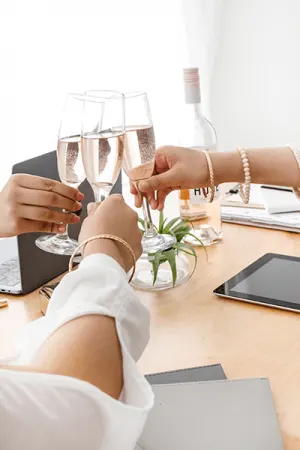 ---
If your readers are your best pals, you want to appeal to their needs and problems. You want to help them out, right?
August from the travel blog, Outside Nomad, shares some of the best but hardest blogging tricks and tips (9-13) to follow: write for that one very specific person and solve their problem.

9. When You Make Your Own Blog, Write For One Person And Not Everyone
When I first started blogging I wanted to write to everyone. I was convinced I had the best stories and that everyone would want to read them. Boy was I wrong.
I try to write great content. I look at what other people are doing and always try to take it to the next level. Also, I go nuts with SEO and proudly have a fair amount of my posts now ranking. And yes, I get a lot of traffic from that as well as other social media sources.
10. Entice People With What You Are About, Specifically, Versus Spammy Opt-Ins
I got myself a nice big email list by luring people in with free printables and such. But in the end I had TERRIBLE engagement. AWFUL open rates and not a darn person would email me back. It occurred to me that I had no idea who I was writing these emails to. Were they interested in my international travel, US travel, Van Life, camping? I had no idea.
All around me were my friends genuinely interested in what I was doing. You see, I quit a city Firefighter/Paramedic gig that thousands of people apply for each year. Everyone thought I was crazy. Yet they were all very curious.
I found myself constantly being asked the same questions by my friends. What am I doing for money? What about retirement? How about health insurance?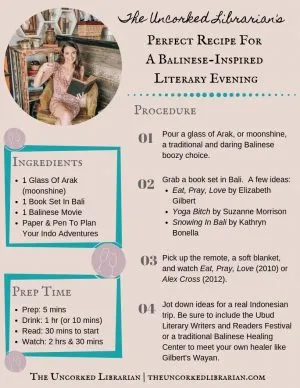 11. Consider What Problems People Are Facing And How You Can Help Them
I would just laugh as I had all these PROBLEMS figured out. These were the same questions I asked myself years ago before even going down this road.
It occurred to me that my audience had been staring me in the face all along. I was surrounded by people that loved to travel and wanted the freedom to work from anywhere in the world.
These people were genuinely interested in my story because I could help them solve their problem. I was an inspiration to them and that made them a real follower.
12. Think About What You'd Want To Read And Inspire Others With Your Content
As bloggers we're told to niche down. I've literally read and heard that probably a million times. But what does that really mean? I wrote about international travel, US travel, and Van Life. So should I niche down and just talk about Van Life or maybe International travel only?
I think the niche down approach worked 10 years ago. Today, I believe that you have to write for one single person. You can't write to "people who love to travel." Even "people who love to travel internationally" isn't enough. Instead, write to a very specific person. For me, it was clear that I needed to write to my friends and people around me that were all asking the same question.
13. Treat Your Niche Like An Avatar
Think of your niche as an avatar, an individual. Who exactly is the person you're writing to?
I went from "people who like to travel" to the person I describe below.
My person is someone who loves adventure and enjoys experiencing different people and cultures. They are well educated and have worked hard to get that career job that everyone told them they needed. This person sees people on Facebook and Instagram making travel a full-time gig. They question how well they like their job but figure they will just grind it out till retirement.
My person has dreams of starting their own business or working remotely. But they don't know where to start. They know their family and friends would likely disapprove if they quit their career.
They are concerned with retirement and planning for their future, they don't want to be irresponsible.
I finally got it. Well, at least I think. My avatar is basically where I was maybe 5 years ago.
---
---
Work Wisely Within The Blogger Community, Including Share Threads
The Truth About DA & Blogger Groups
Once you know what to put in your blog and have mastered creating a blog that people want to read, it's time to think about the social aspects. How do you market your posts and to whom?
Dagney and Jeremy from the dark tourist and alternative travel blog, Cultura Obscura have #TruthBOMB blogging tips (14-17) when you are blogging as a beginner and talk more about building audience trust:
14. Guest Post Versus Relying On Generic and Contrived Link Swapping
As bloggers, there are numerous ways for us to build up backlinks and Domain Authority (DA). Guest posting is great and collaborations (like this one) can be helpful, though the link juice is spread thinner.
The dream, of course, is to have people naturally link to you because you're amazing. But short of that happening, many bloggers engage in link swaps.
Now just to clarify, I am not saying don't swap links. You should be building a backlink profile and it is entirely up to you to decide how you do that.
However, I believe you should only be linking to sites and articles that you love, or that truly enhance the reader's experience (outside of collabs where you're slightly more tied into what you link to).
---
---
15. Build Backlinks And Domain Authority (DA) With Integrity
As bloggers, we should want to build an audience that trusts us. My readers click on a lot of what I recommend. While this doesn't always result in money, it shows that they trust what I link to, which builds trust when I am trying to sell something.
So often I see people link to material that isn't great to get a backlink from a site with high authority in order to build up their DA more quickly. In reality, DA isn't everything.
Don't sacrifice your integrity & your audience for backlinks.
Once you figure out SEO and a comprehensive internal linking strategy, you can totally rank for easier keywords – and work your way up from there.
---

One of Dagney and Jermey's other blogging tricks and tips is do not let other bloggers deter you just because they don't care for your niche; their audience is not yours.
16. Know Your Specific Blogger Community: Social Media Share Threads Aren't Always Helpful
When we first started blogging, I participated in several share threads to try and get my name out there, which many newbie bloggers do.
Sadly, despite sincerely sharing many other bloggers' articles, I had several people share my articles with douchey side comments. One blogger literally tweeted out one of my posts saying 'I don't like dark tourism at all, but if you do, here's a thing.' Despite the fact that just hitting share would have been easier and only shared the title of the article per my share settings at the time.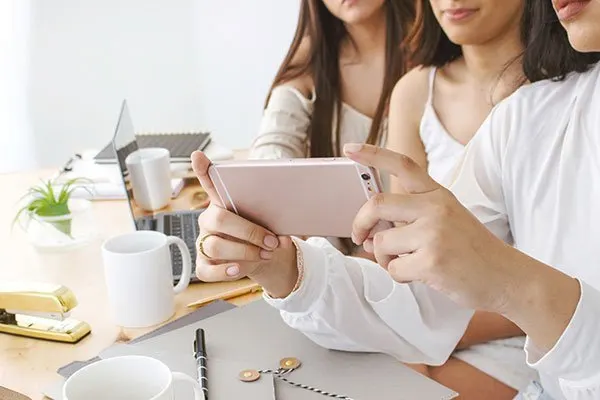 17. Don't Be Discouraged By Uninterested Readers: They Are Not Your Audience
But I learned from that, and I found my own community of creepy, alternative, and supportive travelers. The truth is, our content did not fit their audience, anyway. Our audience love history, hate crowds and are fiercely loyal.
There truly is an audience for everything. Having a small, dedicated community can sometimes be more beneficial than having a large community who aren't engaged at all. Don't let other bloggers discourage you – or people in general – who dislike your niche. You just have to be patient, and maybe live off your savings a tad bit longer.
Plus, dark tourism is on the rise, and one day we'll be ahead of the curve!
Social Media Marketing Is Both Your Friend And Enemy
Your Time Matters
One of the blogging tricks that I, Christine of The Uncorked Librarian, learned the hard way is that while you need a social media presence, you need to focus on your blog first (blogging tips 18-22).
18. Place Emphasis On Your Blog Before Wasting Away In Margarit…Social Media World
When I first started blogging as a beginner, before I fully setup my site or began research, I opened an Instagram account. I thought that most of my work would happen on IG. I spent 4 hours a day on IG–I'm not kidding.
I'd write these hilariously enthralling captions with my travel pictures and hope the masses would flock to my blog to read more. However, I was DEAD wrong. While I could have used that time to work on SEO, Pinterest, and my newsletter, the IG algorithm engagement abyss sucked me into a time sucker.
Spoiler alert: I don't even like Instagram. I am not a game player. IG and I were never destined to be.
19. Focus On What You Can Control And Own: Your Newsletter & Blog
These days, no one needs to be told how tedious, sometimes fake, and unfair IG is—you don't need my rant about the platform. I truly believe that Instagram still works well for the big bloggers who started long ago. Newer kids in town: it's much harder.
Over the past few months, I've spent less time on IG to focus on my blog—which is what I truly believe has increased my blog traffic, exponentially. My tip: Get your a$$ off IG every second of the day as a newer blogger. You can focus on SM more and more once your blog traffic is steady.
20. Develop Your Blog Structure Based On Audience's Needs
While all blogs should have some presence on the evil Gram, my tipsy advice is to work at your website first. Build steady bones with a structure that fulfills one main profile of your target audience. Solve three of that ideal person's problems. I am starting to set up my blog menus to reflect the two-three questions I answer.
21. Learn SEO And Pinterest Marketing
Once your site's bones are in place, fill your site's organs with love: chunky content, keywords for SEO, and material that will market well on Pinterest and rank on Google. Invest in those courses and tools to get you there.
I also believe in listening to the professionals: buy big bloggers' courses backed by other bloggers that you trust. Two courses that I love and that have helped me are this Pinterest Course and How To Start A Blog.

22. Evaluate Your ROI Per Social Media Platform
Your blog is ultimately what will bring you passive income and less long-term work whereas your new Instagram account may have a small Return On Investment (ROI).
Why log onto IG every 2 hours and spend 4 hours a day for a few comments and likes when you can nurture your blog—something you have control over? Once you have time or can afford a VA, then focus on IG, hashtag research, and other platforms.
I don't know about you, but I prefer to spend my nights drinking wine and not scrolling mindlessly on social media.
Content marketing on social media is still important with the right strategies, but not all platforms will work for you. Where does your audience hang out the most? Facebook, Twitter, Instagram, or Pinterest? Once you figure this out, focus your energy there.
---
---
Use The Right Blogging Tricks And Hacks, Including Free Tools
Work Smarter, Not Harder
Once you have your blog writing and marketing down, what's next? How about finding the time to blog and tools to make the best use of that time? These productivity tips for blogging are for you:
One of my favorite foodie and cruise travel bloggers, Kathy of Tasty Itinerary, knows that beginner bloggers who started with the old WordPress system are pretty scared of Gutenberg. Her blogger tricks (23-27) speak to me since I just switched to Gutenberg, and Kathy even offers an added tip for blogging involving a free plugin:


23. Know That Gutenberg Is Your Friend
Gutenberg is my friend? You mean, new glitchy WordPress Builder that's replacing the ever so loved Classic editor?
Yes, that exact one.
Once upon a time, I was one of many bloggers that deactivated Gutenberg and returned to use the Classic Editor. This blogging editor is where I felt safe and least frustrated. I trusted the Classic Editor. I knew how to use it. However, you know what they say about comfort zones, you can't grow from them.
Gutenberg is a free page builder. With a couple of addons, you can enhance and find new ways to format your posts and draw readers' attention.
---
---
Here are a few things to love about Gutenberg:
24. Utilize Gutenberg's Blocks
Add a block; I dare you! Your entire posts or page will be made out of blocks that contain your header, paragraphs, images, custom HTML and more. You can move them up or down, format them, schedule them and even reuse them in other posts as a reusable block.
Be more efficient with reusable blocks.
This is a game-changer. You can store your affiliate disclosures, subscription box, ads or anything that you would normally reuse in other posts. If you ever need to change a link, a code or re-edit a reusable block, you can and with a click of the save button, it will update throughout all your other posts.
25. Use Advance Headings To Spilt Up Your Text
Sometimes I just want to change the font, size, and color of a specific header so it can stand out. This block comes in handy.
26. Add Widgets For Social Sharing
How many times did you want to add a widget to your blog post or page? With Gutenberg, you can easily without having to learn how to code it in Add your social media buttons.
27. Create Info Boxes To Pop Extra Helpful Information
Add an info box and share info that you'd like to stand out. Change the background, add a border or an image.
Imagine the possibilities!
Gutenberg is not your enemy. Surprisingly, it's come a long way since its birth and it deserves another chance. Before you know it, you'll see that Gutenberg is your friend, a fun friend.
Download: Ultimate Addons for Gutenberg
---
As for blogging tips and tools for writers (28-29), Kelly, a YA book blogger from Another Book in the Wall, recommends using speech-to-text generators for drafting posts.
28. Use Text-To-Speech Generators For Efficiency
Working part-time while attending school full-time makes it difficult for me to find the time to write out all my blog posts. By using these speech-to-text programs, I'm able to jot down all of my thoughts in a relatively quick manner.
Text-to-speech has drastically reduced the drafting portion of my writing process, allowing me more time to focus on editing and coding the final post.
29. Match Your Blogging Voice To Your Real One
I especially love using these generators for constructing book reviews. Formulating my thoughts orally works wonders and has helped my blogging voice better match my real one. It's so simple for me to gather my thoughts this way, and I love the satisfactory feeling I receive when I notice that my five-minute "speech" equated to well over a thousand words.
Of course, it may take some extra time to correct and reword sentences, but I find that this method is a perfect solution for those of us who don't quite know where to start with our blog posts.
---
Adam, from Chasing Ronin, is one of the most organized bloggers that I know, and if you ever need blogging tricks for how to file away your photos or manage your information, like passwords (blogging tips 30-31), Adam is your guy. He's also a travel blogger with a cute kid:
30. Use A Password Manager To Stay Organized
Use a password manager. It might not sound like a helpful blogging tip, but once you start seriously delving into the blogging world, you'll find this tool invaluable.
Running a blog isn't just logging into WordPress and writing. You'll quickly gather a plethora of websites, services, and plugins that each require a username, email, and password to access.
31. Don't Try To Memorize All Of Your Passwords and Blogging Logins
Remembering credentials for Instagram, Facebook, Twitter, YouTube, and Pinterest is difficult enough. But you'll also need them for a multitude of services like website hosting, WordPress plugins, email marketing, affiliate programs, scheduling services and many more.
There are many password managers available on the market, but my personal favorite is LastPass.
LastPass has the same features other password managers do, but it allows multiple devices on the free plan. Meaning if I change a password using my laptop, it updates on my mobile phone, which is a very handy feature. Most password managers require the premium plan for this feature.
LastPass offers:
Unlimited passwords
Auto fills credentials
Generates secure passwords
Password health check (finds compromised or reused passwords)
Create secure notes
Automatic form fill
Access passwords across multiple devices (computers, mobile phones, tablets)
---
Manage Your Time Effectively
Schedules And Checklists Are Your Friends
Lastly, now that you have some more quirky and advanced blogging tricks and tips, it's time to look at when you can put these tools to good use.
Hannah, from book and travel blog Pages, Places, and Plates, speaks to all of us who struggle to blog consistently and go about our daily lives:

32. Have A Blogging Schedule And Stick To It
When I first started blogging I didn't realize quite how much there was to do – I ended up in chaos! The thing that helped me was getting organized by creating my own checklists.
To do this I looked at everything I was doing and how often I had to do each of those things to keep the blog up and running. I separated them into daily, weekly, and monthly tasks, focusing on three categories – blog-specific, social media, and other.
I used online examples from Google images to help ensure I hadn't missed anything, but my three checklists are very personal to my blog and tailored to the work that I do.
However, once I'd made the checklists, I realized that I wasn't actually looking at them!
I like to be efficient with as little effort as possible, so I made a pretty image for each checklist on Canva which I then downloaded and placed on home screens on my phone. Now all I need to do is swipe left and all my tasks are in one place!
Since making these checklists my workload has felt so much easier, and getting stuff done is a breeze. If you want to make your own checklists but are stuck on what to include then here are mine as examples:
Daily Blogging Checklist
Blog
Reply to any comments
Comment on other blog posts
Social Media
Schedule tweets
Retweet 3-5 tweets
Schedule an Instagram post
Update Instagram stories
Start a FB discussion
Share a blog post on FB
Respond to any social media comments
Like and comment on other posts
Upload pins and pin from others
Other
Weekly Blogging Checklist
Blog
Write up next week's blog posts
Create next week's graphics
Revise an old post
Check analytics
Go through spam
Social Media
Search for opportunities
Check insights
Respond to any DMs
Participate in a FB group or Twitter chat/thread
Research upcoming national days to promote
Other
Clean up laptop files
Update calendar
Unsubscribe from unwanted emails
Work on products
Go through opportunity websites
Read free content
Update Trello
Monthly Blogging Checklist
Blog
Go through tags
Check categories
Replace broken links
Update or delete plug-ins
Social Media
Update profiles
Organize Pinterest boards
Clean up following list
Revise social media strategy
Reach out for guest posts
Other
Go through old goals
Set new monthly goals
Contact companies for reviews
Add reviews to Amazon, Goodreads, and TripAdvisor
Track income/expenses
Top 5 Blogging Tips And Tricks
Summary Of Takeaways
Yikes, that a lot of blogger tips and hacks, right? 5 takeaways that might help you focus a bit more and master blogging are:
Focus on unique and interesting content that goes beyond your competitors.
Know your audience, answer their questions, and serve them freely.
Work effectively and sincerely in the blogger community to get your name out there.
Social media is important but focus on the meat of your blog first.
Use blogging tools to help increase your productivity and organization.
What else did you learn today? Do you agree with these blogger tricks or do some not mesh with what you already know? Which blogging tips will you try first?
---
---
A Final Note On Blogging Advice
We all know: what works for one blogger may not work for you.
These blogging tips and tricks are not the be-all-end-all and these tips (anyone's blogging tips) are not facts.
I always believe in taking a plethora of free and paid-for courses, engaging in FB communities where bloggers know what they are talking about (versus the blind leading the blind), and testing out different blogging methods on my site.
I also love blogging so remember that it takes time, involves a huge learning curve, and requires passion or at least interest and knowledge mixed with hard work.
Let us know your thoughts in the comments.
Where To Head Next:
Why & How To Register Your Blog As An LLC
Blogging Resources We Live By
Affiliate Marketing Programs To Make Money Blogging
How To Easily Increase Blog Traffic
Inspiration vs Copyright Infringement
How To Start A Thriving Book Blog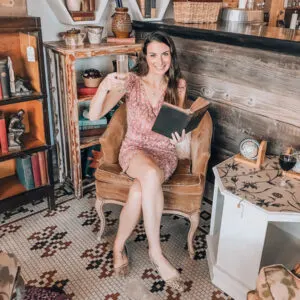 Christine (she/her) is the owner, lead editor, and tipsy book sommelier of The Uncorked Librarian LLC, an online literary publication showcasing books and movies to inspire travel and home to the famed Uncorked Reading Challenge.
With a BA in English & History from Smith College, an MLIS from USF-Tampa, and a U.S. Fulbright Fellowship in Christine's back pocket, there isn't a bookstore, library, or winery that can hide from her. Christine loves brewery yoga, adopting all of the kitties, and a glass of oaked Chardonnay. Charcuterie is her favorite food group.