Are you thinking of starting a book or travel blog? Or, do you already have a blog but are looking to take it to the next level?
Below, discover The Uncorked Librarian's favorite blogging courses, tips, tricks, plugins, and tools to help you achieve your blogging goals. These are the blogging resources that we cannot live without.
*We update this main resources page frequently.*
Blogging is first and foremost about hard work, fulfilling a need, and providing value to your community. Most importantly, you must engage with and build a trusted audience.
What does this community come to you for? What are you the expert in? Have you ever asked them?
My best advice will always be: be authentic, be sincere, stand out, and niche your site. You have to be in this for your audience–for that community.
How The Uncorked Librarian Started
I started The Uncorked Librarian as a hobby blog during graduate school. In the late summer of 2018, I decided to go all-in and turn The Uncorked Librarian into an LLC.
I envisioned putting my MLIS to work as a digital librarian and online content curator. I wanted everyone to have a piece of their own little digital librarian.
It wasn't until the middle and of 2019, though, that I truly learned how to blog. This involved taking courses, building my core community, and truly learning who I was serving.
I could study and mimic all of the top bloggers that I wanted, but none of that would help me without becoming my own place to be on the Internet.
So, what helped me achieve high engagement, getting accepted into a competitive ad program like Mediavine, and find my true niche? Below are the blogging resources I find most helpful.
Self-Hosting
I highly recommend self-hosting with SiteGround. I pair SiteGround with WP .org.
Not only do I use SiteGround for The Uncorked Librarian, but they also host Uncorked Asheville, my second site. I'm on their largest plan and have renewed for three more years with them.
SiteGround allows you to:
Monetize your blog with ads and affiliates
Control plugins, features, and functionality
Spend less money: Their starter package begins at $6.99 a month.
Achieve faster-loading speeds; they also have an Optizimer and cache plugin
Store photos with extra space
Create a custom domain email like hello [at] theuncorkedlibrarian [dot] com
Feel safe knowing that you have 24/7 online support. I once crashed my site with an update. They restored it in less than 3-minutes.
Back-up your site daily for FREE without extra plugins.
SiteGround has taken my blog to the next level through better SEO ranking and allowing me to place ads and links wherever I wish.
My site is rarely, if ever down, and I know when I need them, they are instantly there for me.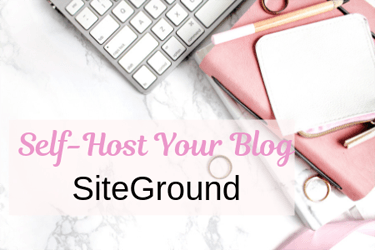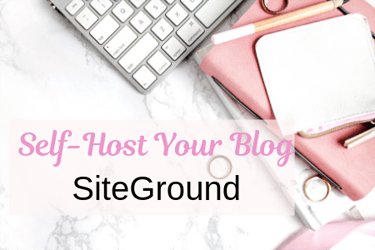 For bloggers with more experience, 25K+ views a month, and extra spending funds, you can also research WP Engine, as a second option. I use their products, including Genesis Framework and frequent their blog posts for support.
You can also access many of their themes for free in StudioPress when paired with the Genesis Framework.
Genesis Framework is easy to use and awesome for SEO. This what both The Uncorked Librarian and Uncorked Asheville run on–along with other bloggers in our communities.
Blog Themes We Love
WordPress offers a variety of free starter themes. When I migrated over to SiteGround and WP .org, I decided to invest in a new blog theme.
TUL is currently using Genesis Framework with a Restored 316 design. I love the look and functionality of my website–I've worked hard to find the right theme.
When picking a blog theme, you want to ensure that it works well on mobile devices, tablets, and desktops. You also want a theme to match your abilities for coding, customizations, and the potential to make changes.
StudioPress (that works with the Genesis Framework) is great, too, with a variety of beautiful themes that are mobile-friendly, clean, and diverse.
Plugins We Use In Moderation
When I first started blogging, I didn't realize HOW MUCH plugins slow down your website. While plugins help you add features–especially when you suck at coding, like me–they are bulky. Limit the amount of plugins you use.
Search engines, like Google, will penalize your website if it takes a long time to load. You want small pictures and fast loading speeds. Because plugins are sometimes made by third-parties, they also get hacked and cause security risks.
I also HIGHLY recommend getting rid of Jetpack. Everything it provides you can do on your own.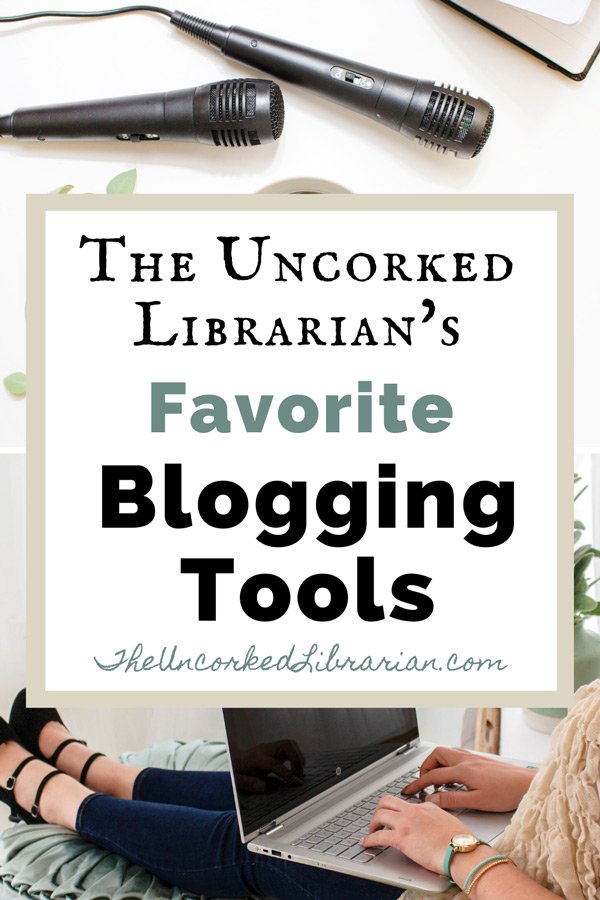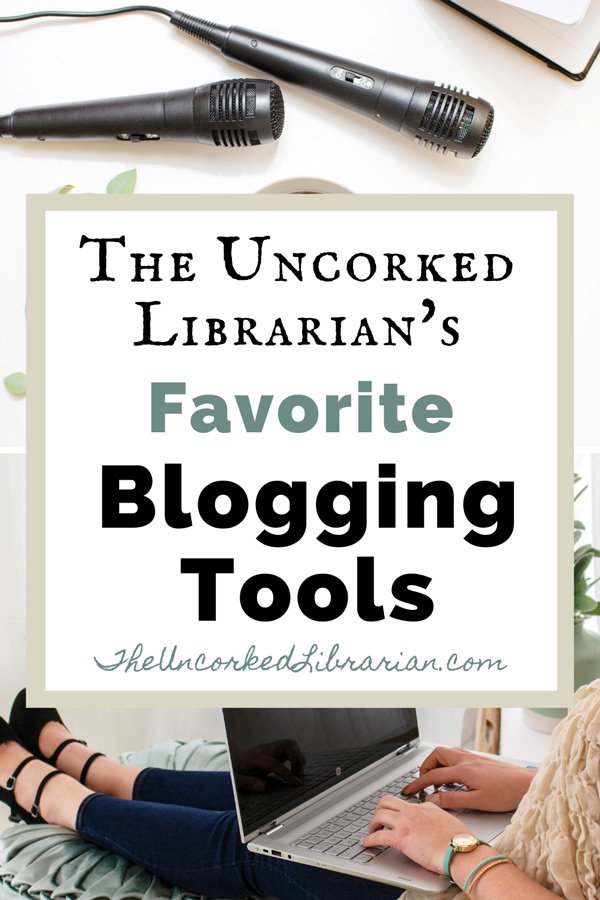 Yoast SEO Or Rank Math (Free Versions)
Yoast is free and helps you rank higher in Internet searches and learn how to best keyword and optimize your posts. Don't chase those green dots, but generally, listen to it.
Shorter sentences, two to three sentenced paragraphs, and text broken up with more headings are especially essential for mobile device readers. TUL has mostly mobile readers. You also want a catchy, keyworded title and meta description.
Recently, I switched to Rank Math, which is also free. Rank Math is a little more in-depth and focuses less on sentences and more on keywords. It tracks more than one keyword, too.
Anti-Spam and Wordfence
Protect your site from hackers, and block spammy comments. Both of these are free plugins. I know people who also use Askimet instead of Anti-Spam.
SG Optimizer Or WP Fastest Cache
If you self-host with SiteGround, you can use their SG Optimizer. This plugin clears caches and data that are slowing down your site. SG Optimizer also compresses pictures for faster loading times.  High-speed sites rank better for SEO.
I do prefer WP Fastest Cache, though. I hired a one-time developer for site speed, who also uses WP Fastest Cache.
Grammarly On Your Desktop/Chrome Extension
You can download a free version of Grammarly not as a website plugin but as an internet extension in Chrome. Grammarly is like MS Word's spellcheck. Check your spelling, writing mistakes, and grammar in blog posts.
Blog Newsletters & Emailing
Around the 1st and 15th of the month, The Uncorked Librarian sends out a newsletter with updates, blog posts, and reading chats not always featured on the blog. We love MailerLite.
You want to build a strong emailing list because unlike social media platforms, you own that list. U.S. laws require that you put your physical mailing address on the bottom of every email.
I recommended getting a P.O. Box. Ours is $9.99 a month.
Is your blog legal and following all guidelines and regulations for both the US and other countries' visitors that frequent your site?
Protecting your blog and content is equally important. You also have to follow FTC guidelines in the US, know CAN-SPAM rules, think about GDPR, and be careful with data management. Intense, right?
I don't speak legalese, and I know that most bloggers don't either. A Privacy Policy, Terms and Conditions, Disclaimer are just a few pages that you need on your website to get approved for affiliates and Google Adsense.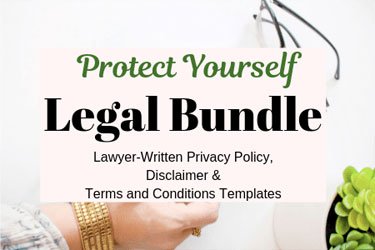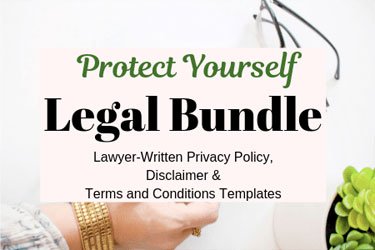 Plus, you don't want to break any rules or regulations or, let's face it, get sued. And yes, bloggers get sued. Free online templates do not cover you, either. I started that way and now know better. Why tempt fate?
One of the best investments that I made for my blog is protecting it and myself. Amira, from A Self Guru, is a blogging friend and lawyer. I highly recommend checking out her legal bundle with templates for a Privacy Policy, Disclaimer, and Terms and Conditions.
Investment Blogging Resources
Social Media Tools
Tailwind
Tailwind (TW) is TUL's number one scheduling tool for Pinterest and maintaining high blog traffic.
I schedule about 15-25 pins a day via TW, taking advantage of Tailwind tribes and board lists. Tailwind also gives bloggers in-depth analytics about board performance, blog traffic, and engagement.
Tailwind pins for you during your personal peak times on Pinterest, which could be when you are asleep.
I have two Tailwind plans–one for The Uncorked Librarian and one for Uncorked Asheville. I could not keep up pinning without it. My blog traffic would suffer.
The Number One Pinterest Course We Recommend
I reached over 2.9 million monthly Pinterest views and achieved thousands of daily pageviews with this Pinterest course.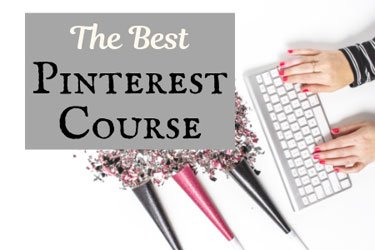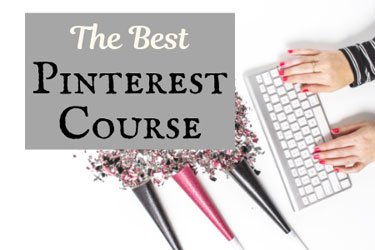 Ell's course teaches you how to brand your Pinterest account, pin daily, and make new pin designs. She talks about manual pinning as well as using Tailwind.
You also purchase the course 'for life,' including all updates. I love that she updates her course with every Pinterest algorithm change.
Facebook's Free Business Scheduler
Facebook Business accounts have FREE automatic schedulers built into the platform. TUL schedules posts for free one to two weeks in advance.
The FB algorithm works in your favor when you publish consistently.
Blogging Tools We Love For Graphics
Canva
Canva has a free and paid version. TUL uses the free version of Canva to create appealing Pinterest pins and featured blog post pictures.
Adobe Spark, Lightroom & Photoshop
Adobe Spark and Lightroom- TUL lives by the $9.99 monthly subscription of all Adobe products including Lightroom and Photoshop.
I use Lightroom for presets on my photos, especially for Instagram. Photoshop allows me to size and compress all photos for the web. I love the plethora of free YouTube videos out there to help me, too.
With part of this package, I also have access to Adobe Spark for Pinterest board covers and any type of social promotion and visual storytelling needed.
TUL mainly uses Adobe Spark for IG stories, Mediavine videos, and the occasional Pinterest pin.
Travel In Her Shoes Presets
It's not a secret that I don't love editing blogging and Instagram pictures, and I suck at it. I am also not a photographer. Ain't nobody got time for that.
I love Aggie's presets, and she has a ton to choose from. If you've ever seen my IG account, this is my savior.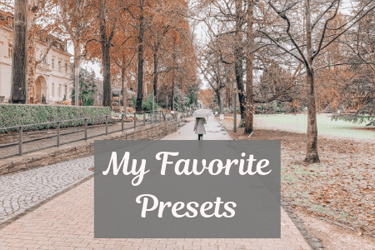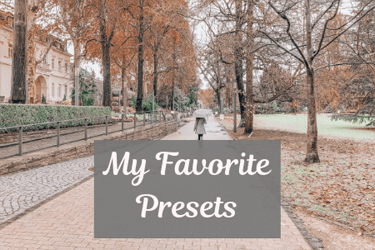 Blogging Resources & Courses
I highly recommend investing in your blog and self-growth. Algorithms, the internet, and information change constantly. You don't want to get left behind or stagnate.
Each year, I actively seek out new blog training courses to learn and grow from the pros. Discover more about SEO, Pinterest marketing, and productivity with big bloggers making full-time salaries. Find inspirational books and podcasts here too:
Are You A Book Blogger? Find Out A Few Of My Book Blogging Secrets
As a double niche blogger with two websites, I work hard to create travel-related and bookish posts.
Each niche involves a specific type of blogging and style. I use multiple affiliate programs and market my content differently per category.
If you are a book blogger, I have created a Book Blogging Tips Resource Page that will be perfect for you. Learn about:
Affiliate and Pinterest marketing for book bloggers
Why and how to start a book blog
How to get started with #bookstagram: what you will need and how to use Instagram more effectively
67 blog topics for book bloggers
Photoshop and Lightroom, including preset recommendations
Simple HTML code to hide Pinterest pins as well as optimize your pinnable images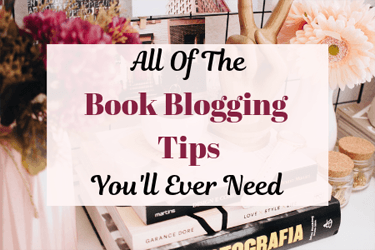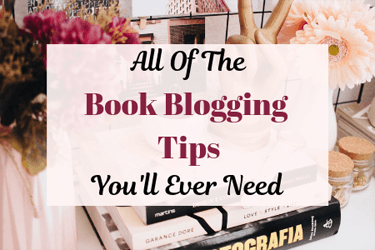 Looking For More In-Depth Blogging Resources and Tools?
If you are looking for articles and blog posts to help you take your blog to the next level, check out my most popular and highest performing blogging resources on The Uncorked Librarian below.
Turn Your Blog Into A Business
How To Make Money Blogging
Learn why you should use self-hosting platforms such as SiteGround. Discover the differences between WP .com and .org. Learn how to immediately monetize your site with these 7 affiliate programs for book bloggers.
Blogging Legal Issues and LLC Status
Bloggers need to protect their private assets from the moment they start putting opinions on paper and monetizing their site.
Applying for LLC status is one way to separate your personal wine fund from your blogging business–big or small.
Discover the easy process of registering your blog as an LLC. Find tips on how to make money blogging.
The cliche goes that "imitation is the strongest form of flattery," right? But when do inspiration and overlap become plagiarism and copyright infringement?
After a rogue book blogger decided to steal posts from TUL and other bloggers, I jumped to action.
Find out how to legally protect your blog and content from being stolen. If a blogger copies your work, find out what you can do.
Blogging Tips and Tricks
Are you blogging off your behind to no avail? Discover these 5 tips and tricks to increase blog traffic, immediately.
Find suggested courses, the best schedulers, and learn how Pinterest can completely transform your blogging game plan. See I how I steadily grew my blog traffic.
Looking for more than just what plugins to use? Are you beyond the point in your blogging career where you don't need to hear about consistency, self-hosting, and plugins? This post is for you!
TUL asked a diverse niche of bloggers to share some of their not-so-average blogging tips for advanced or stuck bloggers. Find truth bombs about DA, social share threads, social media, and more about not writing for the masses.
Social Media For Bloggers
Instagram is a frustrating platform filled with ever-changing algorithms and brands that take advantage of smaller bloggers and micro-influencers. Learn what your time, platform, voice, and gallery is worth. Understand how not to fall prey to Instagram scams.
Be Sure To Check Back For Updates And Additional Blogging Resources
Lastly, if you have any questions, never hesitate to email Christine at hello [at] theuncorkedlibrarian [dot] com.