As a new or more experienced blogger, it can be hard to sort through free articles, webinars, tools, and endless paid for and free blogging courses. These are the best blogging training courses and resources that I love, even if you think you know what you are doing.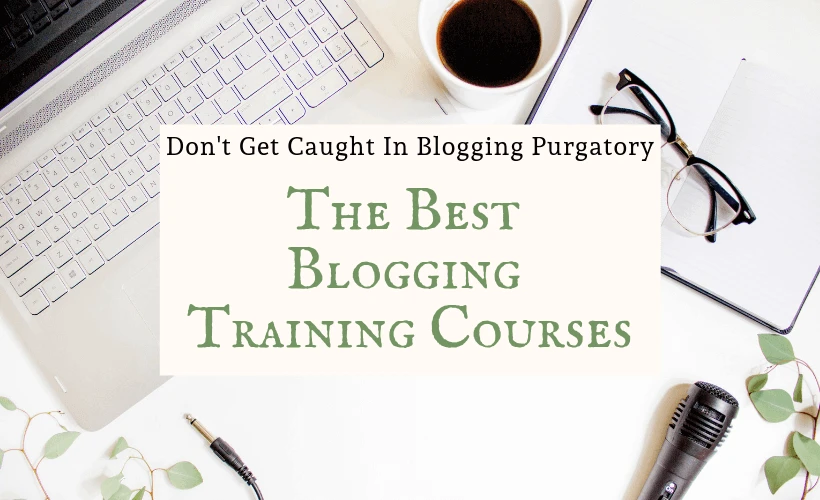 As I progress into my second year of blogging as an LLC, I realized that in order to succeed, I needed to start taking more blogging courses to up my game. While I learned a lot from free online blogging webinars and articles, sometimes it is great to invest in courses where the instructors have proven their authority.
You know: the stats and money that go with success.
Below are the best blogging training courses that I have taken, including blogging courses for beginners and those who need more inspiration or tips. Also, find a few extra blogging tools that I love and inspirational blogging books.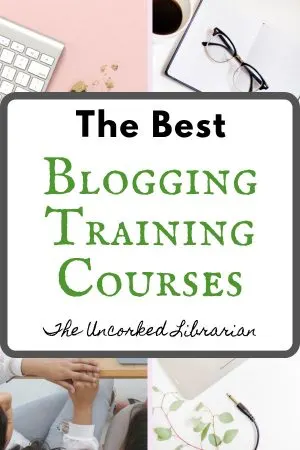 The Best Blogging Training Courses
It always amazes me when people start a blog and just think if they journal and write whatever they want, the masses will come. While your voice and niche are essential to blogging, I have watched far too many newbie bloggers drop within the first two years of blogging.
Some realized that blogging for business just wasn't for them or sparking joy. However, others thought that they could get rich quick. Many had no idea how much work it takes. You need patience, time, and the willingness to change and grow.
A fatal flaw: these newbie bloggers never invested in learning from the pros.
Blogging is not just writing to your heart's content. Blogging is about:
Providing value to a specific audience
Fulfilling a need
Writing for others and not just yourself
Hard work (I'm talking endless hours and sacrifices)
Building community
Learning and growing: you need to know (or hire someone who knows) basic website design, SEO, marketing, writing, and business skills
Time: Time that you put in, time to rank in search engines, and the patience to see it all through, even if takes 6 months or 3 years
With that said, most bloggers go into blogging having done some research and looking for more. You don't want to start off on the wrong foot–which we all do to some extent–do you? How do you sort through it all?
Here are a few of the most affordable and best blogging training courses that I personally champion for your blogging success: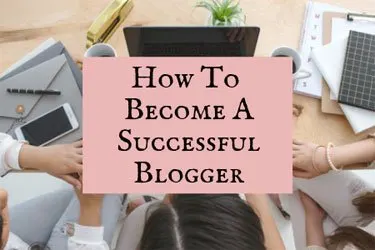 Becoming A Blogger By Cate Rosales Of A Sweet And Simple Life
Cate is one of my favorite bloggers because she is all about her name: simplicity. She can take a small blog audience and transform readers into loyal customers and followers because she provides endlessly free value.
Her income stats prove that she makes sustainable blogging money through sponsorships, affiliate marketing, her services, and free blog posts–to name a few sources. She doesn't currently use ad channels.
Becoming A Blogger is an amazing blogging course for beginners as it walks you through the entire blogging process, step-by-step. With 21 modules, you learn how to set-up a blog, write content, make money, guest post, create products, write pitch letters, factor in SEO, market on social media, and organize your business. Find out more here→
Cate also runs a successful FB group, Becoming A Blogger.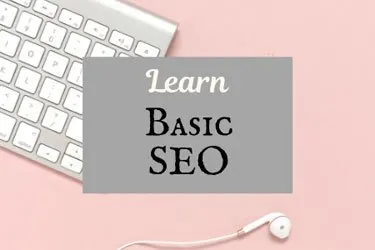 SEO Basics By Rachel Paul Of College Nutritionist
I always recommend keeping your eyes wide open for blogging bundles. I will be sure you let you know when I find them too.
Recently, I purchased what has been some of the best blogging training courses in an Entrepreneur Bundle. While the Bundle is no longer available, the courses are for sale individually. Slowly, I have been watching all 32 and picking out my favorite ones. SEO Basics is a great blogging course for beginners.
Although Rachel's niche is extremely different from mine–you can guess that she focuses on food plans and nutrition–her course is applicable for everyone. Yup, even a book and literary travel blogger like me.
SEO Basics is three short modules that you can watch in a day. Rachel has HUGE, goal-worthy blog page views from Pinterest, Instagram, and Google searches. Her course focuses on keywords, blog user experience, and productivity. She zeros in on how to pick your target audience and shape the bones of your website.
My huge takeaway from SEO Basics is about having core blog posts that you update every year–about one a week. You don't have to pop out endless blog articles every other day to be successful. Hearing this was a GAME CHANGER for me. With less time pounding out content–and maintaining the BEST articles–you can have time to work on even more fun blogging projects.
Rachel's course also provides some fantastic free SEO tools that I use every single day. As a bonus, she covers SEO for Pinterest and Tailwind Basics. Rachel talks about site speed, picture sizes, and utilizing popular posts. She'll also warn you against some big no-no's. Check out SEO Basics Here→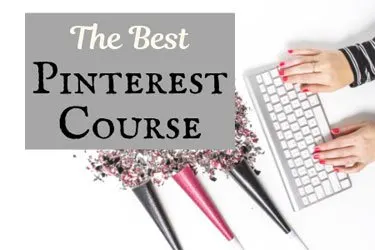 Pinterest With Ell By Ell Duclos Of Boss Girl Bloggers
If you follow me anywhere on social media, you know that one of the most affordable and best blogging training courses for beginners is Ell's Pinterest program.
Why does Pinterest matter? Pinterest is a visually stunning and popular search engine.
Ell's Pinterest course got my juices flowing, and within just three months of taking her course, I saw mind-blowing results: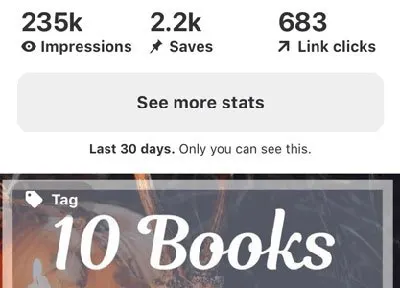 Pinterest pins linked to my blog posts started going viral (over 1,000+ saves and hundreds upon hundreds of clicks). I reached up to 1.4 million monthly Pinterest views, which waivers with algorithms, of course. You can peek at The Uncorked Librarian's Pinterest account here.
Ell frequently updates her Pinterest course and has 7 easy to follow modules. She teaches you how to set up your Pinterest business profile, how to use targeted keywords, and what Tailwind is all about. Learn about making pins convert to traffic and sales, group boards, and how to make affiliate sales via Pinterest. Branding is everything.
Ell's Pinterest guide is one of the best priced blogging courses for newbies, and you can even find her free blogging traffic course there too. Check out Pinterest With Ell Here→
You can join Ell's supportive FB Group, Boss Girl Bloggers.
Additional Blogging Resources For Beginners
One of the first mistakes that I made as a newbie blogger included not legally protecting my blog THE RIGHT WAY. I highly recommend forming an LLC for your blog to start. You want to separate your business from your personal assets.
What happens if you don't love a brand's product, you write an honest review, and they sue you for slander? What if someone violates their terms of agreement? Or, what if you use a free stock photo that you accidentally didn't have the rights for?
Will someone's first reaction be to sue you? Probably not. They will ask you to take it down. Could they sue you? You bet. One photo will run you about $150,000 for copyright infringement in the U.S.
So who is my legal go-to these days? Amira…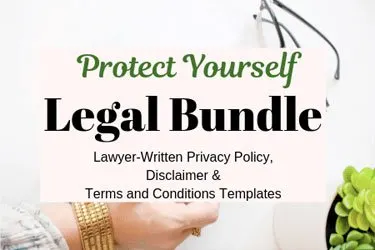 Blogging Legal Bundle From Amira Of A Self Guru
Amira truly kicks ass–she is a lawyer and a blogger so I know she GETS me and speaks legalese. From Cease and Desist letters to working contracts and essential pages for your blog, I always go to Amira first.
One big mistake I made in the beginning, and you probably are doing the same right now: messing up and going CHEAPO on your blog's footer legal pages.
Yup, you can get free Disclaimers, Privacy Policies, and all of the essential documents from the web, but truly, these will not cover you. Did I do this at first? YUP. Was it dumb? Yup… Was I saving money? Yea, but at a long-term cost.
Blogging legally is where bloggers unintentionally mess up. I am always super paranoid about breaking some rule or regulation. Remember panic mode for everyone when GDPR came out…?!
If you want to get approved for ad revenue like Google Adsense, protect your brand, and meet legal requirements, you need the right legal pages, which requires a small investment. I 200% love and recommend Amira's legal bundle including:
A Disclaimer
A Privacy Policy
Terms and Conditions
These pages are a one-time but FOREVER investment.
Protect your blog legally and let brands and readers know how they can use your content (or not use it). Claim your content, stop copyright infringement and plagiarism before it starts (and it will…), and protect your assets. Let people know how you use analytics and collect data (there are laws about this), and show brands that you are a professional.
Do you mean business? Because I do. Get your Legal Bundle here→
As a blogger who has dealt with plagiarism, find out what to do when a blogger steals your blog content.
You can also join Amria's Facebook group, A Self Guru.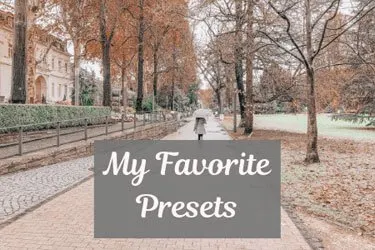 Travel In Her Shoes, Aggie Lal's Presets
Lastly, it is no secret that I am not personally an Instagram girl. Nor do I have those particular travel influencer goals. However, I do use Instagram for business. It's a love-hate relationship. I do understand and champion a well put together IG grid with pretty pictures for your niche, whatever that means to you. For me, wine is BEAUTIFUL.
I also like having decent pictures on my blog when I am showcasing my travels. Pictures sell. These are my IG pics edited in less than 5 minutes with presets (you might be thinking, yup I can tell lol–but this is me…).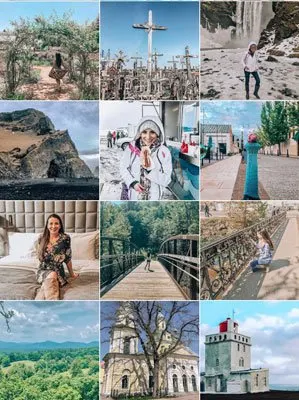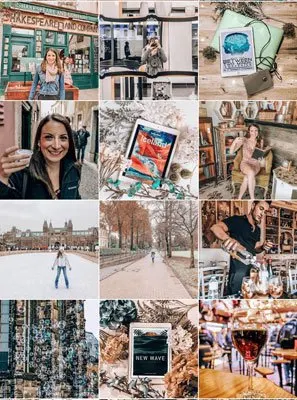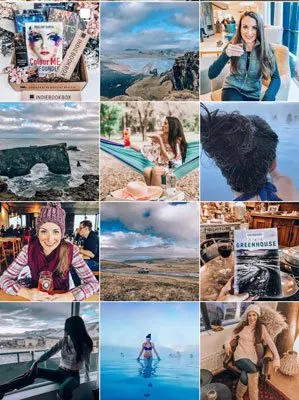 The Uncorked Librarian on Instagram @theuncorkedlibrarian
I suck at photography, and I am not sure I even give two f*cks. BUT, I do use Photoshop and presets so that I have pictures that look slightly better and more professional.
For me, I love Aggie's presets because I click, make some minor edits, and in 3 minutes, I have an OK picture. I don't want to spend hours editing my IG pictures, but I don't want blurry, ugly ones either.
Aggie's presets sharpen your pictures, add dimension, and help you get minor uniformity that you can edit. I learned a lot about editing from her preset settings, too. Aggie's presets work in two versions. One with the free Photoshop app and one with a paid-for version. See all of Aggie's Presets Here→
Best Blogging Training Courses Via Book Inspiration
I received Don't Keep Your Day Job as an ARC from Netgalley in exchange for a fair review. The title is set to publish in November 2019, and you may know Heller from the Don't Keep Your Day Job Podcast.
Heller is all about following your creative dreams and living your life happily to your fullest artistic potential. This purpose on earth ranges from making cupcakes or teaching yoga online to starting a blog or selling pottery.
I find Heller to be highly relevant and inspirational. She teaches bloggers how to build community, reach out to target and end buyers, and even brings into the mix self-discovery and meditation.
Her book gives scenarios of everyday people like you and me making their dreams come true. Heller also discusses and interviews big-name podcasters, bloggers, and entrepreneurs to demonstrate how you can replicate their success.
Anyone can do it.
If you journal or write down your goals, you will love Heller's prompts. Pre-order a copy of Don't Keep Your Day Job Here→
Which Of These Best Blogging Training Courses And Resources Will You Invest In Next?
As a newer blogger or a flailing one (or even one caught in the purgatory of success halfway to Mediavine), blogging can get overwhelming. Finding the best blogging training courses becomes stressful because you have to weed out the BS from the good.
I always recommend that bloggers do their own due diligence too. Some people fake it to make it while others have good intentions but lead people unintentionally astray. Plus, what works well for one person might not work for you. Look into all of these courses before you commit financially.
Sometimes, I even find myself resistant to course teachings because the information provided goes against what I've been practicing or thought I knew. I am a Taurus. Stubbornness is a trait.
I let the advice simmer, I ask around, and I test out theories on my blog. I take some blogging course advice and leave some. Better yet, I modify and make tidbits work for me.
While I have enrolled in blogging course after course, these are truly my favorite blogging courses for beginners and those looking to up their game.
Be sure to check back as I will frequently update this page.
Where To Head Next:
Why & How To Register Your Blog As An LLC
Blogging Resources We Live By
Affiliate Marketing Programs To Make Money Blogging
How To Easily Increase Blog Traffic
Inspiration vs Copyright Infringement
How To Start A Thriving Book Blog