Uncover some of our most anticipated April 2020 book releases. These upcoming books include WW2 historical fiction and nonfiction, contemporary women's thrillers, and books by Sue Monk Kidd, Marie Kondo, Veronica Roth, and Lois Lowry.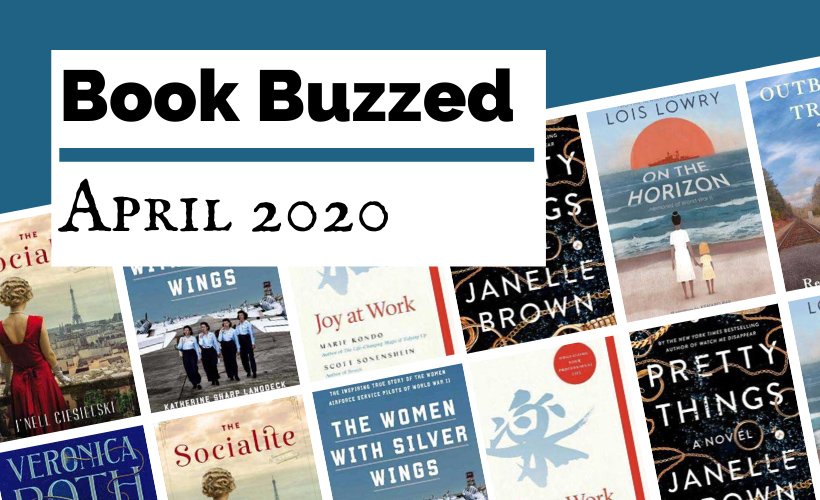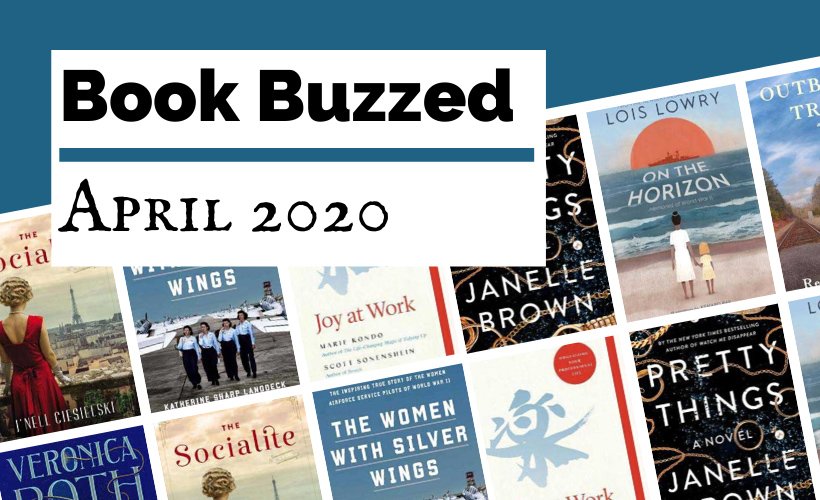 The April 2020 book releases scream girl power, and you will find quite a few worthy upcoming WW2 books.
From the Silver-Winged pilots during World War 2 to Lois Lowry sharing memories from Pearl Harbor and Hiroshima, I promise that April 2020's most anticipated new books are worth the hype.
A few other big names are back in action, too, like Marie Kondo. I LOVED her newest, Joy At Work. In fact, I kept putting down the title to clean up my computer desktop and phone apps. Digital files consume my life.
What will you find with April's newest and hottest books?
A Preview Into April 2020's Book Releases:
A new indie title set in my home state of North Carolina
Thrilling contemporary women's fiction with a glimpse of the IG influencing life
An infamous author's stunning portrayal and message of humanity during war
Women pilots who you will cheer for all of the way
A WW2 historical fiction romance about the French Resistance
And SO MUCH MORE!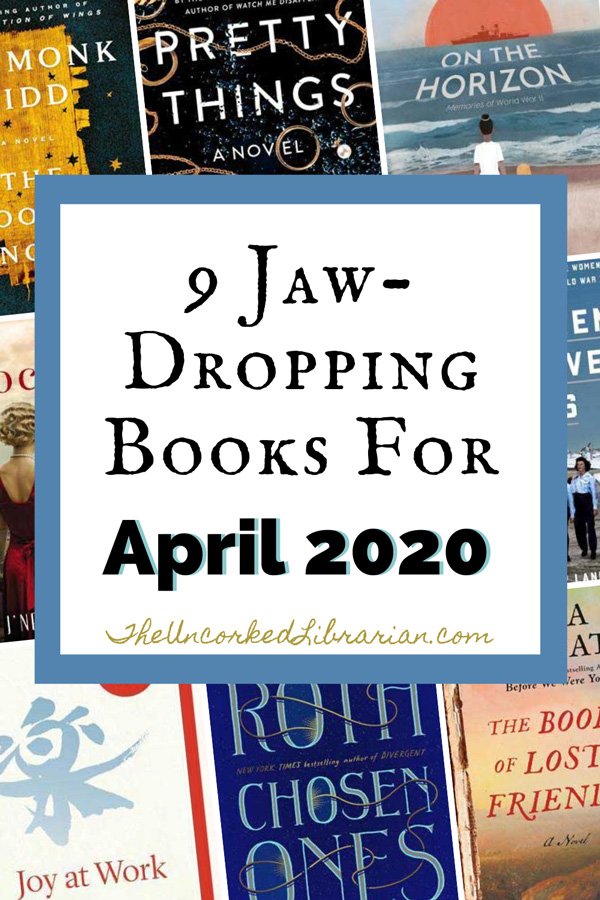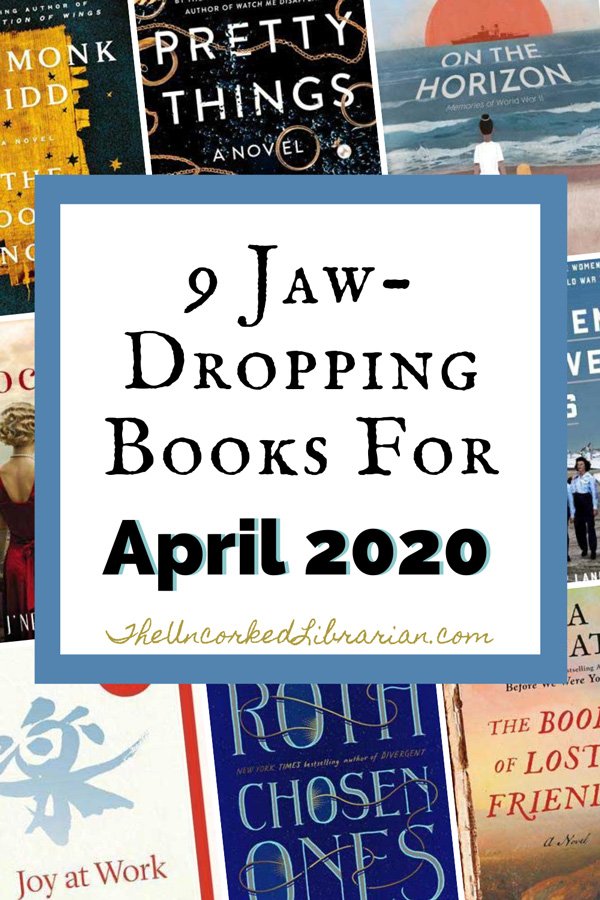 April 2020 Book Releases Mini-Reviews
Discover 6 brand new April books that we've already read & consider worthy of your library holds list.
What April 2020 new book releases have we previewed just for you? What upcoming books are worth your time?
Below, find our mini-book reviews for our most anticipated April 2020 book releases.
Let's get started!
*All books marked with an asterisk are upcoming new book releases and ARCs that we requested in exchange for a fair and honest review or were freely gifted by the author/publisher. Please know that these are estimated dates of publication.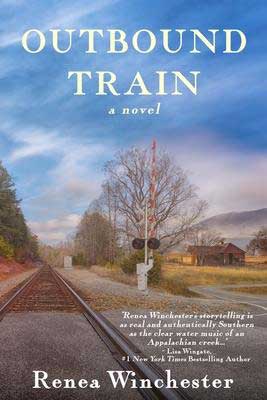 Outbound Train by Renea Winchester
Women's Southern Fiction Set In North Carolina | Indie | Rural Fiction
April 1, 2020*
TW: Rape & Attempted Suicide
I absolutely love small-town, working-class fiction like Richard Russo's Empire Falls and Jennifer M Lane's Blood and Sand. If rural fiction is your jam, you'll enjoy indie April 2020 book release, Outbound Train by Renea Winchester.
Set in Bryson City, North Carolina–not too far from our Asheville home–the novel begins in the 1960s with a night on the train tracks that shapes Barbara Parker's life forever.
Flash forward to the present where Barbara's daughter, Carole Anne, is now caught in the same brutal cycle of poverty, crappy men, and leaders who are hellbent on maintaining socioeconomic judgments.
Here in Bryson City, youth dream of escaping the vicious low-wage, trailer park home and factory life for a shot at an education, successful career, and way out, especially with teen pregnancy rampant. In fact, they will even make dumb, life-risking decisions just for a taste of freedom.
In a Roseanne Connor-esque narrative, readers learn about hope, second chances, and the difference between having money vs welfare and trudging through the city dump. Hard work and brains can only get you so far when you need money for college.
Add in corrupt institutions, including the police, and teachers who don't care, thus making Carole Anne's fate set from birth. Or is it?
In a moving story about growing up in Appalachia, watch as these women struggle to break the cycle of poverty in this beautiful new April 2020 book release. Amazon | Goodreads | Read More→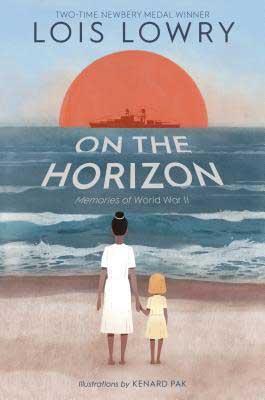 On The Horizon by Lois Lowry
Multicultural Children's History | World War 2 History
April 7, 2020*
One of my most anticipated April 2020 book releases includes Lois Lowry's On The Horizon. Of course, Lowry did not disappoint–but I would expect nothing less from the author of The Giver.
While watching childhood videos from when Lowry was a toddler on the beach, her family notices something spectacular. In the background, they spot the doomed Arizona, the ship at Pearl Harbor which Japanese bombers would hit and sink soon after that video.
Hence, a beautiful, lyrical, and moving story is born.
On The Horizon covers WW2 in two parts, the bombing at Pearl Harbor and the atomic bomb dropped in Hiroshima, Japan. Readers find illustrations, poems, and prose that gives voice and humanity to the many affected or killed on those fateful days.
Best for a mature young audience, read heartbreaking stories about a boy buried with the bike he was riding when the atomic bomb struck and how the captain's ring was found fused to the mast.
A not-to-miss touching April 2020 new book release, On The Horizon offers hope, connection, and warnings for how to have a better future lest history repeat itself. Amazon | Goodreads | Read More Book Information→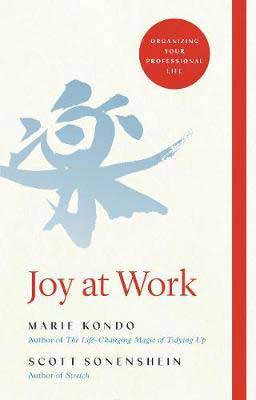 Joy At Work by Marie Kondo and Scott Sonenshein
Organization, Leadership, & Self-Improvement
April 7, 2020*
If you loved Kondo's home tidying advice in The Life-Changing Magic Of Tidying Up, you'll find her new April 2020 book even more inspiring.
Kondo teams up with organizational psychologist, Scott Sonenshein, to help you find joy in the workforce, including the work that you do.
Each professional contributes to different chapters with advice for how to clean up your physical desk, hold more productive meetings, and organize all of your acclimated digital crap. I say that lovingly.
I am not going to lie, either: I actually kept putting down the book to take action ASAP. My computer desktop now features gorgeous horse butts with very few folders. Kondo always speaks to me.
My phone has less apps than ever. And guys, I transferred over 5,000 pictures onto an external hard drive in neat little folders. I also went through notebooks to save only the most pertinent information and cleaned up old email folders.
Kondo is right: I feel like I am setting myself up for so much more joy and success. Create the space you thrive in, every day.
Two sentiments that I highlighted included the idea of "activity clutter." Kondo defines these as traps that make us work harder for results that aren't productive or helpful. Social media, anyone!?
We confuse urgent tasks over important ones. I needed to hear this.
My other takeaway is knowing what you really want, and not working on a value you don't care for over one that you do. Find your copy of Joy At Work on Amazon or bookmark it on Goodreads.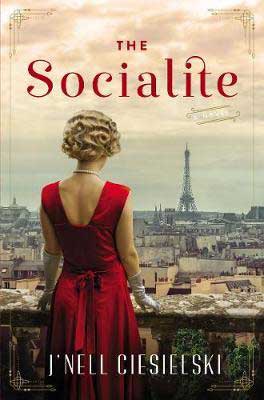 The Socialite by J'nell Ciesielski
World War 2 Historical Fiction | Historical Romance Set In Paris
April 14th, 2020*
When J'nell Ciesielski saw that TUL listed The Socialite as one of our most anticipated World War 2 books of 2020, she was ON IT. A copy arrived while we were in Switzerland, and my neighbors watched over it until we returned.
Kat's sister, Ellie, has run away to Paris for the year, becoming enamored with a Nazi soldier–who you want to FREAKING slug. You see Nazi propaganda at its worst with a woman who should know better.
Tasked with bringing her sister back to England, Kat's adventure proves a little more dangerous and bold than even she knows. Kat isn't all high heels and lipstick. She wants to play her part, including learning how to fight and spy for the French Resistance.
Little does Kat know that her father sent a hunky Scottish bartender to help her. I already see the budding romance, and I am all in.
I plan on finishing my review of The Socialite for March's Currently Reading post as I am about halfway through.
If you love thrilling historical romances set in WW2, The Socialite will offer you both seriousness and hunky muscles to catch your swoon. Please don't die, Barrett. Please don't die. Amazon | Goodreads | Book Information→
See what other new WW2 books we are stoked for this winter through summer 2020.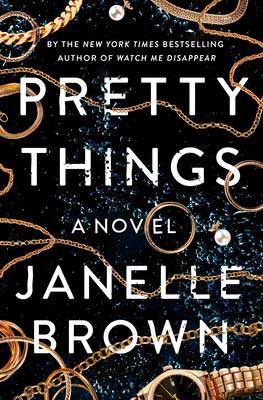 Pretty Things by Janelle Brown
Psychological Thriller | Women's Fiction | Set In CA
April 21, 2020*
HOLY SHIT!!!
The April 2020 book releases have my head reeling between life-changing nonfiction and psychological thrillers. Janelle Brown's Pretty Things is no different; I devoured this fast-paced contemporary thriller.
What do you get when you have the Instagram influencer life plus money and add in con artists? So many scams…and so many beautiful, fake things…
Lachlan and Nina seem like your typical Robin Hood story: they steal from the rich to give to the poor–like Nina's sick mom. You don't exactly like them, but you don't hate them as much as their victims.
They stalk out crappy and wealthy men and women on IG, change their identities, meet up with them at parties, and ultimately steal and resell their valuables. Both are pros at exploiting weakness and playing off emotions, fears, and dreams.
Unfortunately, things go wrong with one of their biggest cons yet. Nina takes on a family responsible for ruining her future complete with a seemingly rich monster of a woman–but like Darling Rose Gold from March 2020's releases, who can you actually trust? A con-artist is a con-artist.
Pretty Things is perfect for readers who love psychological thrillers and if you are looking for women's fiction with both friendship and mother-daughter relationships.
Set heavily around Lake Tahoe and parts of California, you'll also get a vibe for the old money life. Personally, I love the take on IG, too. Amazon | Goodreads | Read More Book Information→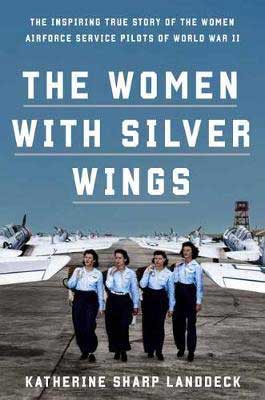 The Women With Silver Wings by Katherine Sharp Landdeck
World War 2 Women's Nonfiction | Aviation History
April 21, 2020*
Although the acronym changed over time, from 1942-1944 WASP–Women Airforce Service Pilots–aided in the war efforts after the bombing at Pearl Harbor.
If you are looking for a WW2 nonfiction April 2020 book release and love aviation history, The Women With Silver Wings will speak to you, especially as a woman.
During WW2, over 1,101+ women trained and earned their silver wings. Personally, I was stoked to see a Smithie in the mix along with women from the other Seven Sisters.
Readers learn about the constant discrimination women pilots faced. They were told not to dance with each other or they'd be seen as lesbians.
At one point, women were told they shouldn't fly on their period. At another, men and women were asked to fly in different directions.
Even worse, the women were seen as civilian volunteers. While they earned the respect of their male counterparts, they didn't receive the same death benefits for their families. And yes, a few women died, especially in training maneuvers. Amazon | Goodreads Book Information→
---
Join The Uncorked Reading Challenge Today
---
Travel around the world with the Uncorked Reading Challenge. Get the best book and movie recs straight to your inbox. Sign Up Now.
---
March 2020 Books Releases You May Also Enjoy:
These are some of the April 2020 book releases that we are eyeing and think you will like, but we have yet to read them: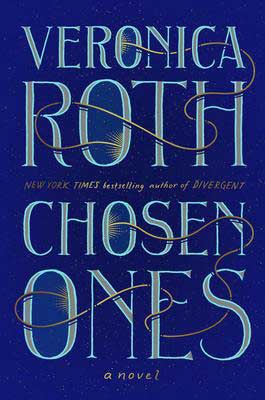 Chosen Ones Veronica Roth
Dystopian Fiction & Fantasy
April 7, 2020
Guilty pleasure time: Veronica Roth is another one of those big authors with an April 2020 book release coming our way. You, of course, remember Roth from the Divergent series.
This time, Roth is writing fantasy for adults in Chosen Ones. Fifteen years ago, the Dark One fell to the hands of five teenagers in North America.
The five Chosen Ones now find themselves without a purpose and are a little lost until one of them dies…
The only hesitation I have for Chosen Ones is that it looks to be part of a series. I'm not sure about you, but I'm getting a little worn out with series in general. However, I will still probably read Chosen Ones. Amazon | Goodreads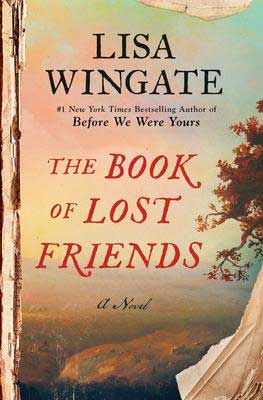 The Book Of Lost Friends by Lisa Wingate
Women's Fiction | Friendship Fiction
April 7, 2020
It's no secret that TUL heavily focuses on WW2 historical fiction, which is why non-WW2 readers may enjoy The Book Of Lost Friends.
Set after the Civil War, newly freed slaves would place "Lost Friends" advertisements to search for their missing friends and family, many of whom were sold off in the south.
Set in Louisiana in 1875, three young women make their way to Texas with the hopes of eventually reconciling the past, starting new lives, and finding lost loved ones.
Flash forward to 1987 when a new teacher finds a book connected to the same women.
I'm hoping to pick up this April 2020 book at some point this summer not only for the time period but also for the location. Amazon | Goodreads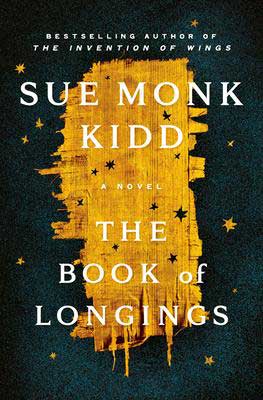 The Book Of Longings by Sue Monk Kidd
Literary Fiction | Historical Women's Fiction
April 21, 2020
The Book Of Longings is definitely one of the most anticipated books of 2020. You know Sue Monk Kidd from The Invention of Wings, The Mermaid Chair, and The Secret Lives of Bees, all of which I read and loved.
I'm not going to lie: I debated requesting this one in advance because I am all about historical women's fiction. But, the religious context scared me away, for now. Did you know I dropped Milton in undergrad!? Truly, I am awaiting everyone else's verdict like you.
Set in the first century, Ana encounters 18-year-old Jesus. The novel's goal is to bring humanity to Jesus while giving power and voice to a passionate Jewish woman.
Readers can also uncover more about daily life in the Roman Empire. Library Journal said that there are "richly imagined glimpses into the philosophical communities and libraries in Egypt…" Tempting, right? Amazon | Goodreads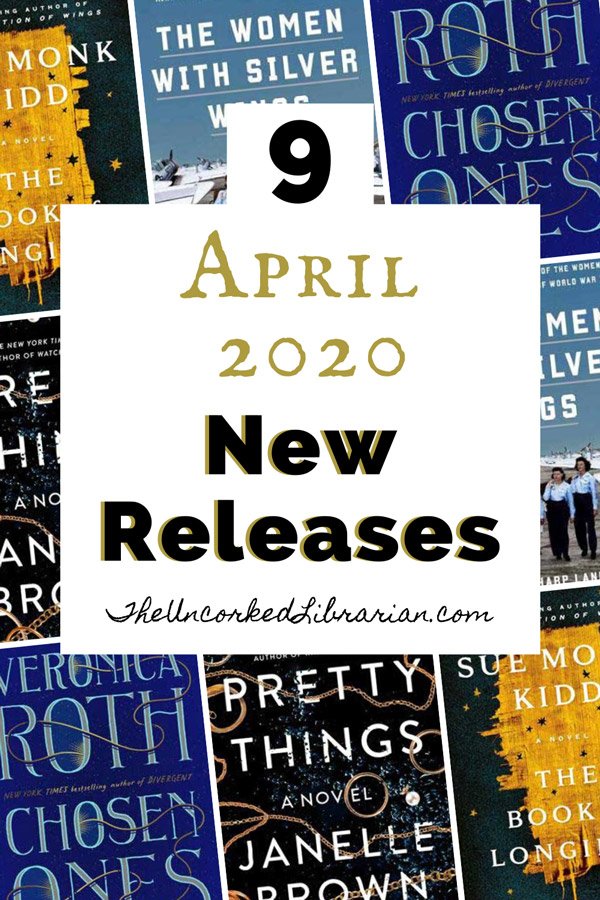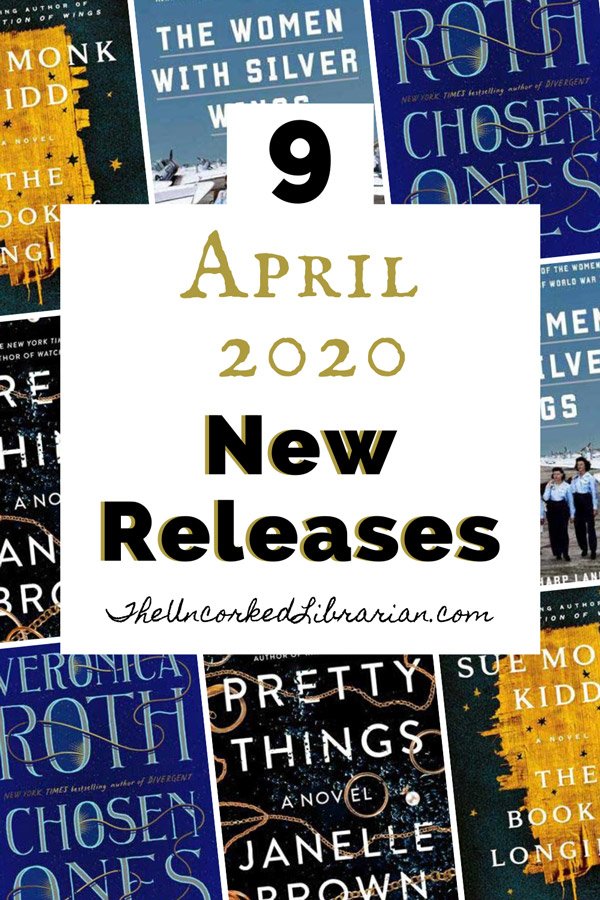 Which of these April 2020 Book Releases are you most looking forward to?
With so many bestselling authors on this list, what upcoming April books are you most excited for? Which ones will you skip?
Are you already looking ahead to May, too? My list is overflowing…
Other Posts To Help You Find 2020's Newest Books:
Spring 2020's Hottest Releases
Upcoming May 2020 Book Releases
March 2020 New Book Releases
February 2020 New Books
Most Anticipated 2020 Books
WW2 Books We Cannot Wait For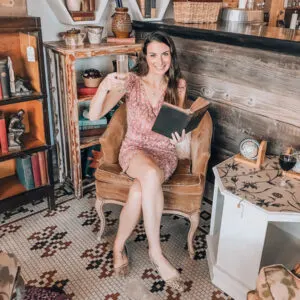 Christine (she/her) is the owner, lead editor, and tipsy book sommelier of The Uncorked Librarian LLC, an online literary publication showcasing books and movies to inspire travel and home to the famed Uncorked Reading Challenge.
With a BA in English & History from Smith College, an MLIS from USF-Tampa, and a U.S. Fulbright Fellowship in Christine's back pocket, there isn't a bookstore, library, or winery that can hide from her. Christine loves brewery yoga, adopting all of the kitties, and a glass of oaked Chardonnay. Charcuterie is her favorite food group.