A Spark of Light by Jodi Picoult is a newer novel addressing the many sides and viewpoints surrounding abortion.
---

A Spark of Light Summary
Although not unbiased, Picoult offers pro-choice versus anti-abortion perspectives through her diverse array of characters. Characters range in age, sexuality, and circumstance. Beginning with a terrifying hostage situation at a southern abortion clinic, time rewinds back to the beginning of the tragic event as each character's story unfolds—some more surprising than others.
Can the hostage negotiator, whose daughter is trapped in the crossfire, save the remaining hostages and at what cost?
In A Spark of Light, Picoult examines questions of when life truly starts, legal repercussions from abortion laws, and how abortion affects women. Although not my favorite Picoult novel for its predictability and somewhat confusing timeline, A Spark of Light is a worthy read for those in tune with our current political situation who are looking for a modern day, feminist story. I am also pretty sure that this book will not appeal to anti-abortion advocates, although I'd be interested in what readers think.
Book Review:
A Spark Of Light
by Jodi Picoult
Content Warning: The entire premise of A Spark Of Light is about abortion. There is also a clinic shooting, hostage situation, and fatalities.
What I Loved About A Spark of Light by Jodi Picoult
A plethora of perspectives about abortion
The Doctor
Dr. Ward is a black abortion doctor who frequently travels for work. Every day, even at the airport, he is greeted by protestors who straight out hate him and the work that he does for women. We quickly learn that Dr. Ward is in the profession because his mother died from a botched home abortion when she could not legally have one.
Two Women Who Recently Had An Abortion
Joy is a younger woman who just had an abortion. Heartbroken, she knows that she made the right choice. Coming from the foster care system, Joy would never want a similar situation for any child, especially her unborn baby whom she cannot afford to keep.
Beth lies handcuffed in the hospital bed from a home abortion gone wrong. She accidentally became pregnant and faces strict laws that would not allow her to obtain an abortion legally. Ordering abortion pills from China, complications nearly kill and out her to family and police. Beth is awaiting her court hearing in a biased legal system.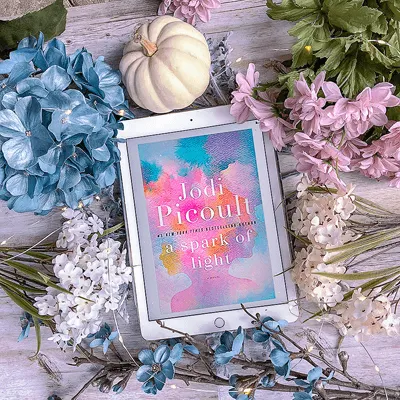 Pin
Characters With Other Reasons To Attend A Women's Clinic
Olive is an older lesbian woman dying from cancer and caught in the hostage situation. She merely wanted a second opinion from her most trusted doctor at the center.
Wren, the daughter of Hugh the negotiator, is not at the clinic for an abortion like her father initially assumes. Like Planned Parenthood, the clinic offers many services to women ranging from cancer screenings to birth control. Heading to the clinic with her Aunt Bex, Wren is secretly seeking the pill to be responsible in bed with her boyfriend.
Aunt Bex is a mother figure to Wren, who also has a life-size secret. Without giving away any A Spark of Light spoilers, Bex once decided not to have an abortion at a young age and has many repercussions because of her choices. Her life is not easier for having birthed the baby.
The Anti-Abortion Protestors
Janine is an anti-abortion protestor disguised as a pregnant woman wanting an abortion. She is hoping to tape the clinic forcing her into an abortion and disclosing their inhumane practices, which does not happen. Her wig comes off in a selfish effort to save her own life, but she is trapped in her circumstances. She also had an abortion at an early age. Go figure.
George is a former military man gone rogue shooter. After his own daughter had an abortion, he wants to kill the doctors and staff that he assumes have helped murder his grandchild. George's past is incredibly shady, and although he raised his daughter as a single dad, he is hardly a guy you can sympathize with.
---
Intrigued by A Spark of Light by Jodi Picoult? Are You Looking For More Book Reviews by TUL? Try:
Artist, Soldier, Lover, Muse by Arthur Hittner
---
The relationship between Wren and her father
Wren and her father are extremely close—except that she won't tell him that she wants to have sex with her boyfriend. They share a sincere love of the stars and desire for knowledge. Since Wren's mother ran off to Paris, Hugh has raised her alone with Aunt Bex. Their connection is touching while also slightly naïve. The portrayal of single parents and nontraditional households is uplighting and inspirational.
The camaraderie of women to overtake the shooter and also help each other
Even though all of the characters in the hostage situation come from different backgrounds with varying opinions about abortion, they all decide to work together against the shooter. This solidarity includes taking bullets for each other and cleaning up wounds. Even with the chance to save their own lives, some of these women sacrifice everything for strangers.
The feminist, human portrayal of women and women's rights
Picoult focuses on how abortion affects women. The choice to terminate a pregnancy does not come lightly, easily, or without repercussions. She sheds light on how women should have a choice over their bodies and deserve rights just as much as an unborn fetus. Picoult also depicts the many tough situations that women find themselves in on a daily basis.
Whether or not you believe in abortion, women are the focus of this story—not the shooter. He has little power over these women's fates and rights.
Lastly, Picoult offers a moral we need today in the U.S. when our country is divided over fake party lines. We have some pretty terrifying leaders preaching prejudice and hate. Those same leaders are taking away others' humanity. Picoult attempts to give women a voice in the debate.
What Made Me Groan With A Spark of Light by Jodi Picoult
The typical Picoult predictability
Picoult drops "bombs" throughout the novel. If you haven't read Picoult before, you might not see them coming. If you are Picoult fan, though, I give you a few chapters to guess all of the secrets. Do they add anything to the novel? No. Are they roll-your-eye worthy? Yes!
The timeline starting with the present moment and working its way back to noon; we end in the aftermath, quite abruptly
I just couldn't get on board with this timeline, although from afar, moving backward sounds like a brilliant idea. The story shows how this group of diverse people landed in this situation. However, I found the mixed plots and timeframes jumbled and confusing. A Spark of Light lacked flow.
I will admit: I had an ARC (advanced reading copy) so chapters and sections were MIA for that reason. Maybe if visual dividers had existed, I would have had an easier read. I'll have to peek at a final version.
AND, the end just ends. Shots are fired. Someone dies. BOOM. Over. I would have loved more depth and a stronger look into these characters' lives after the shooting. I understand that this is not a book about hostage and shooting trauma, but these women and their stories are left incomplete. The overall novel and storyline felt a bit shallow without the solid ending.
Find your copy of A Spark of Light: Amazon
A Spark of Light Book Information
A Spark of Light by Jodi Picoult [Ballantine Books 2018]
Genre: Contemporary Women's Fiction
To learn more about the author, visit Jodi Picoult's website here.
I would like to thank NetGalley and Ballantine Books for providing me with a free advanced copy in exchange for a fair and honest review.
You may also enjoy: Books That Will Make You Think More Deeply
Add A Spark of Light By Jodi Picoult To Your TBR List: Pin It!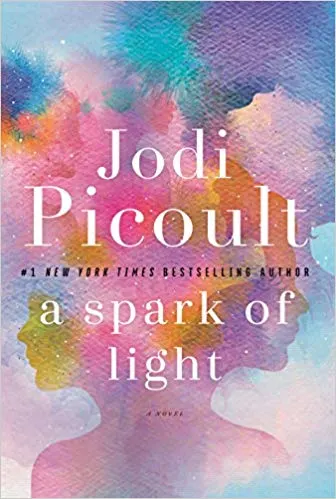 Pin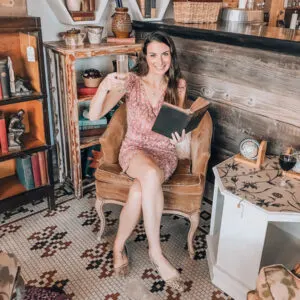 Christine (she/her) is the owner, lead editor, and tipsy book sommelier of The Uncorked Librarian LLC, an online literary publication showcasing books and movies to inspire travel and home to the famed Uncorked Reading Challenge.
With a BA in English & History from Smith College, an MLIS from USF-Tampa, and a U.S. Fulbright Fellowship in Christine's back pocket, there isn't a bookstore, library, or winery that can hide from her. Christine loves brewery yoga, adopting all of the kitties, and a glass of oaked Chardonnay. Charcuterie is her favorite food group.